It is officially cold outside. Like time to turn the heating on cold! I have even invested in a beret, now that I have come across 5 different bloggers rocking berets on Instagram.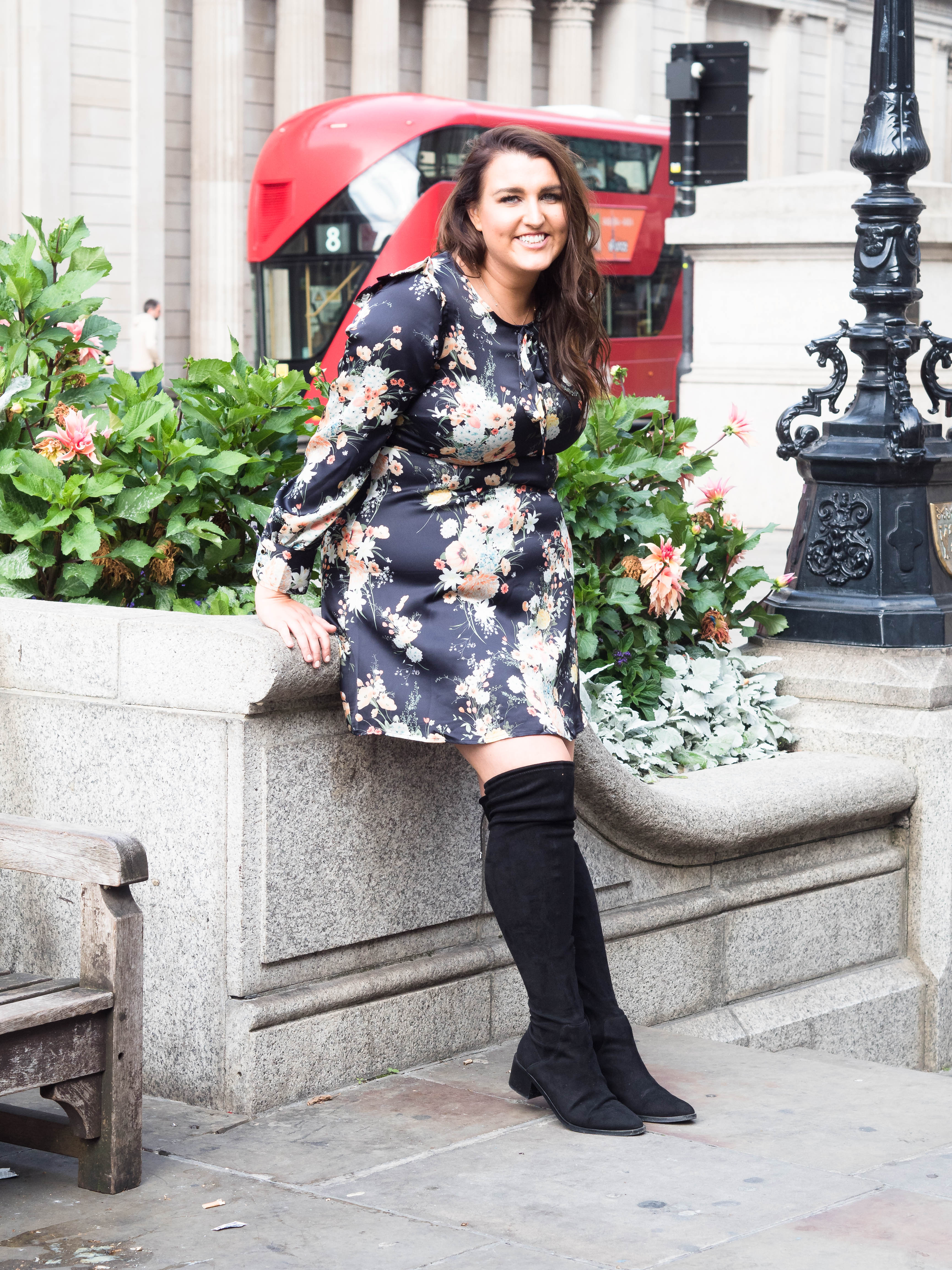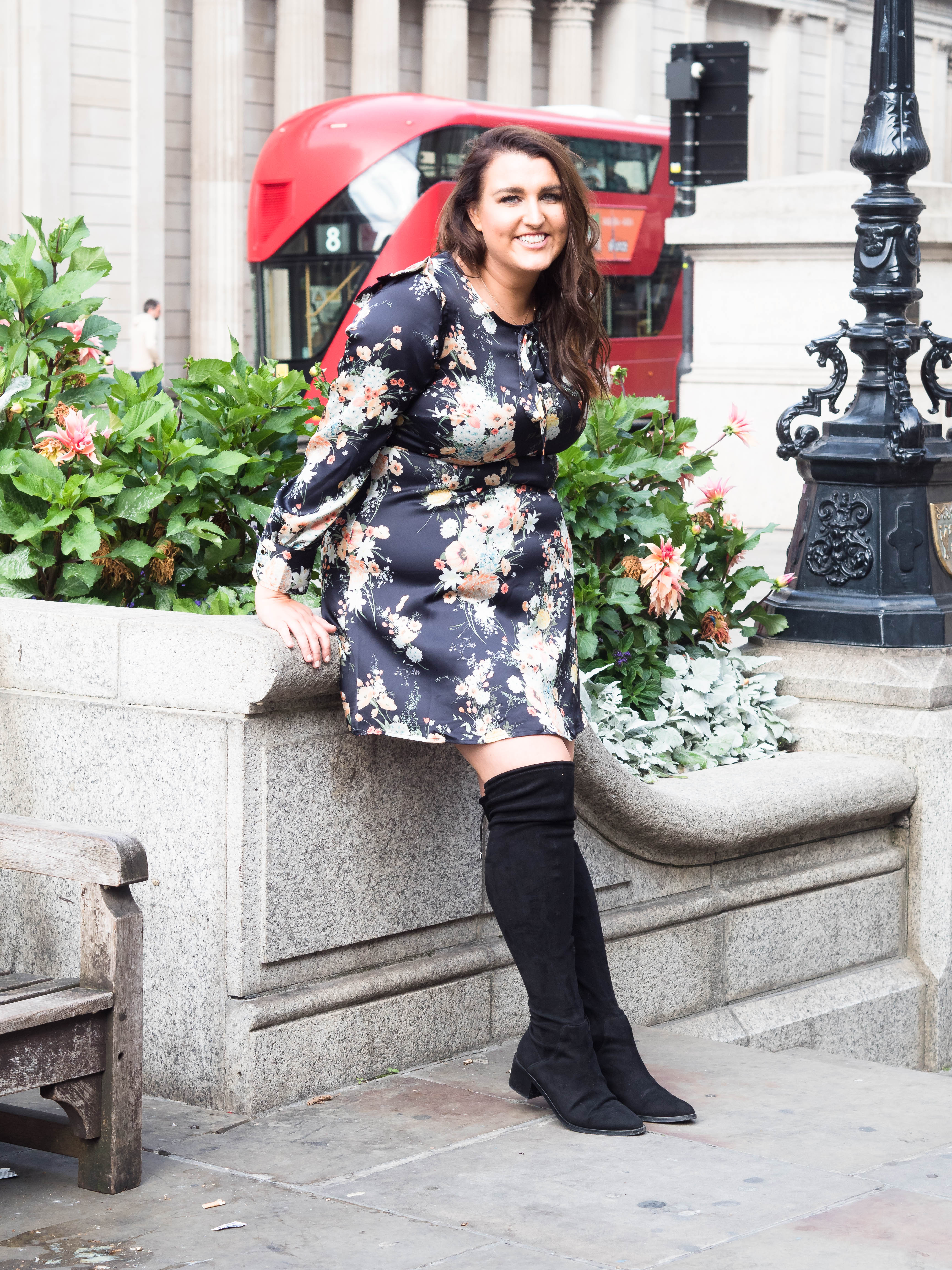 As ya know though I am quite the die-hard fashion blogger so I'm obviously just over here chilling in my silk floral dress and knee-high boots.  Still sans tights of course.
Im 'ard like that!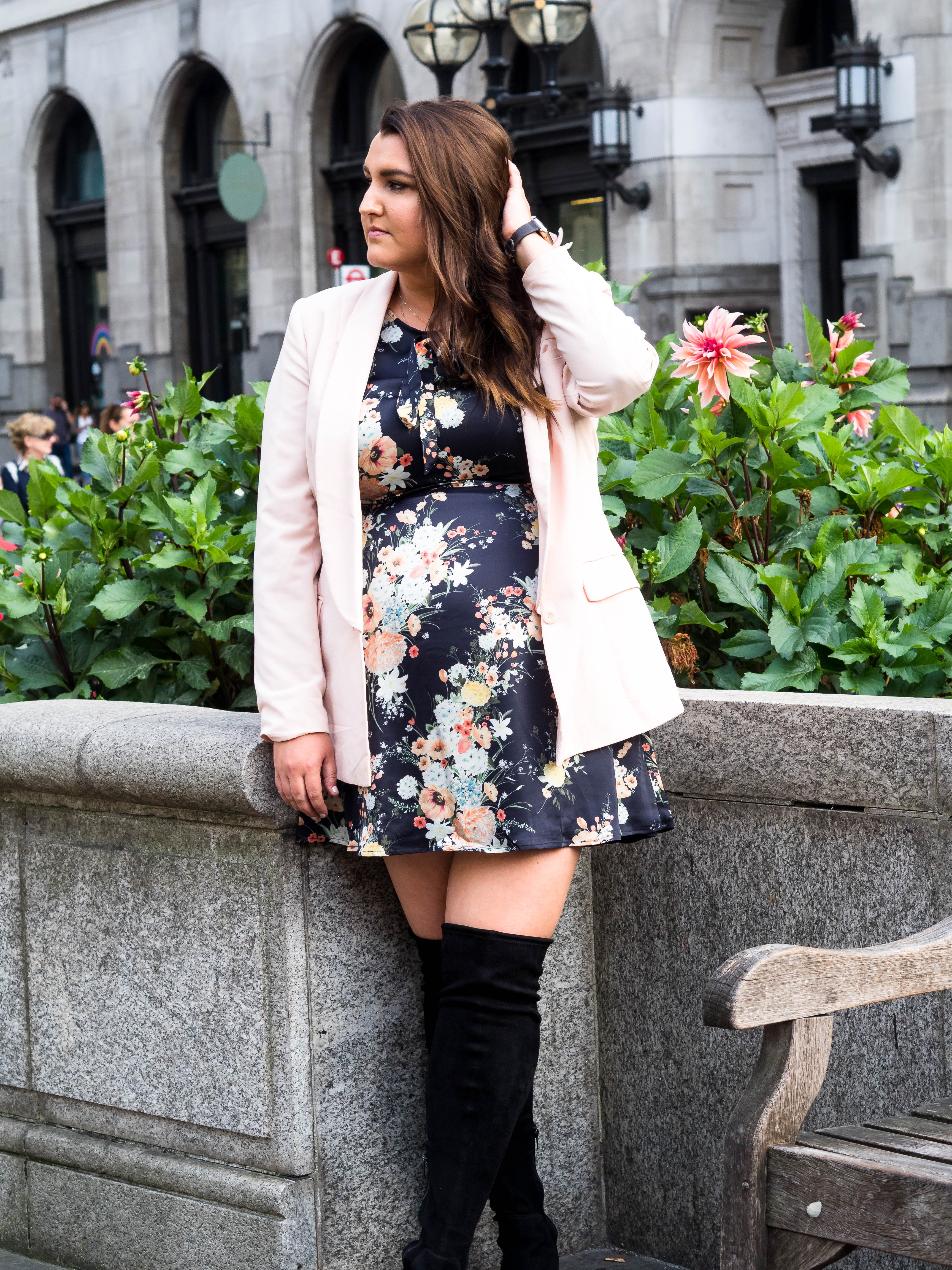 So while everybody is dressing up as a slutty (insert animal or uniformed profession here) – I decided to take a Halloween break this year. There just wasn't enough time, but that does mean that next year is gonna be the most amazing year yet 😉
I have decided to bring a little bit of summer into the autumnal months with this little floral number though. Floral dresses are the blogger uniform of the transitional season, and I couldn't be more pleased! There so many options out there. This little beauty is of course from Mango and it was not cheap. But dresses like this are an investment, an investment into always looking on point!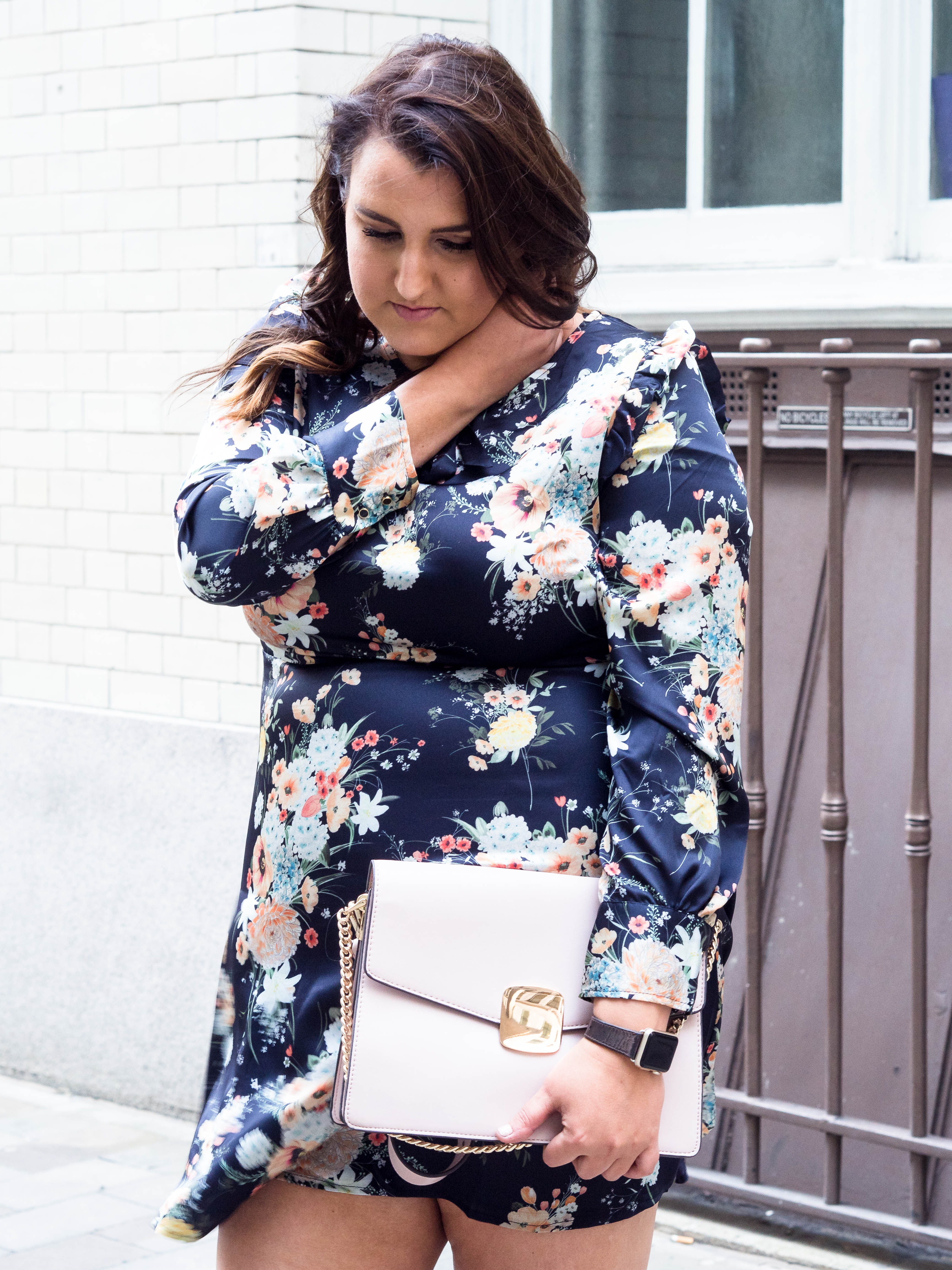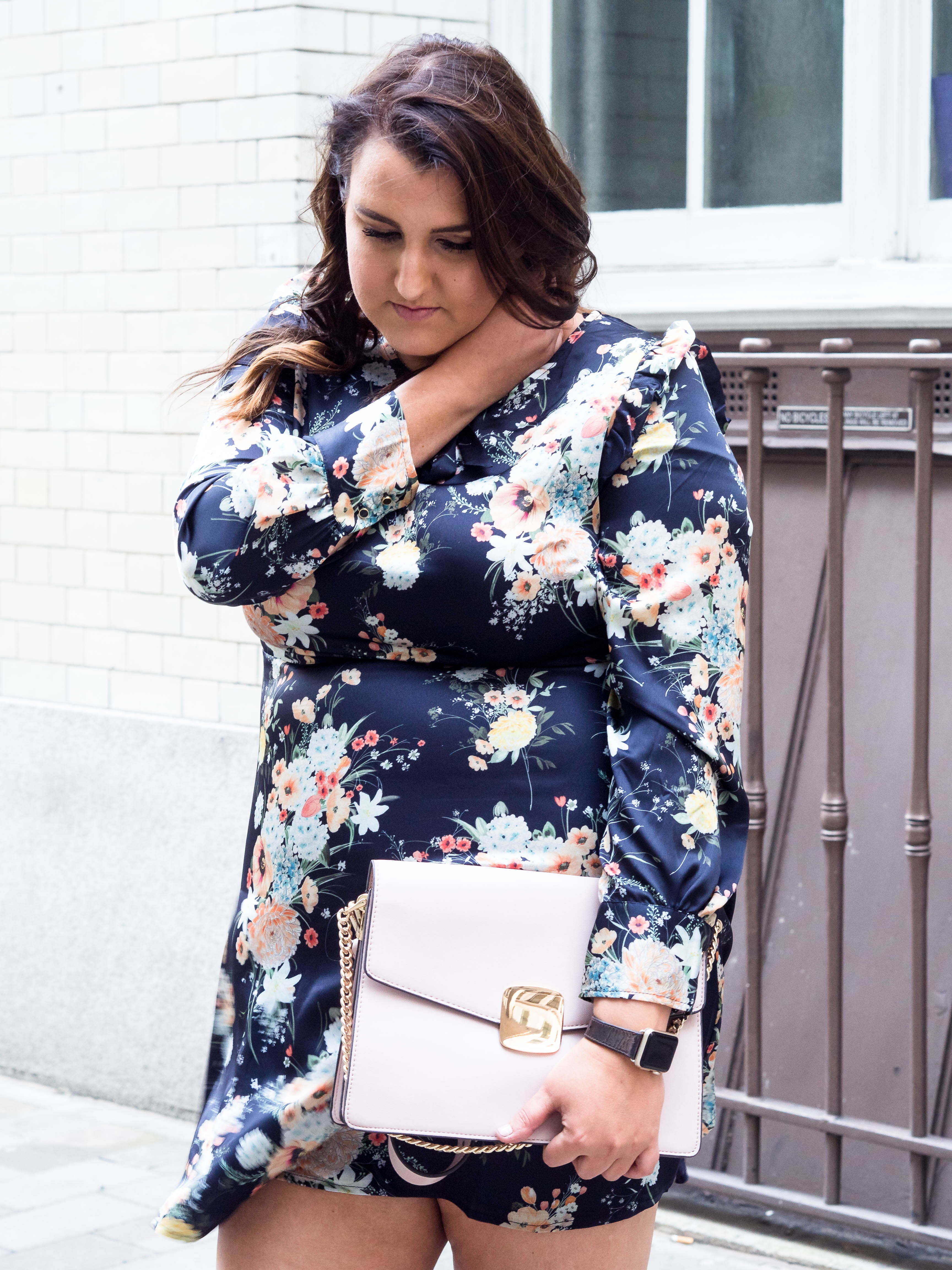 I like to think I am channelling my inner 70s hippie chick when I am wearing this. It reminds me of my grandma, she was the definition of 70's fashion. People constantly tell me I look like my mom, who looks so much like my grandma it's unreal. So I like to think that means I look like my grandma. Both insanely beautiful women so I am not complaining! 🙂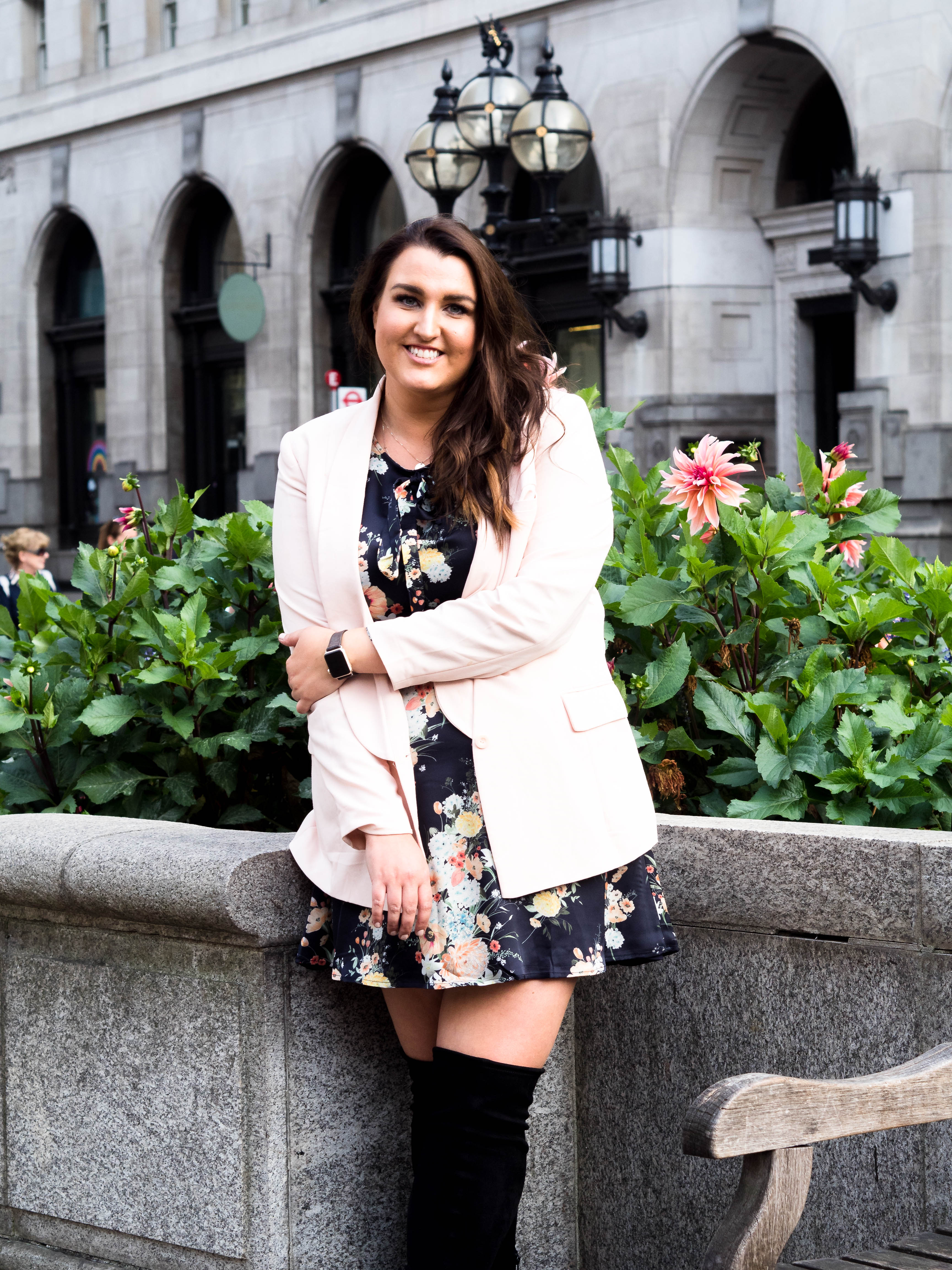 Mango dress – Mango bag – Similar knee-high boots – Similar blazer