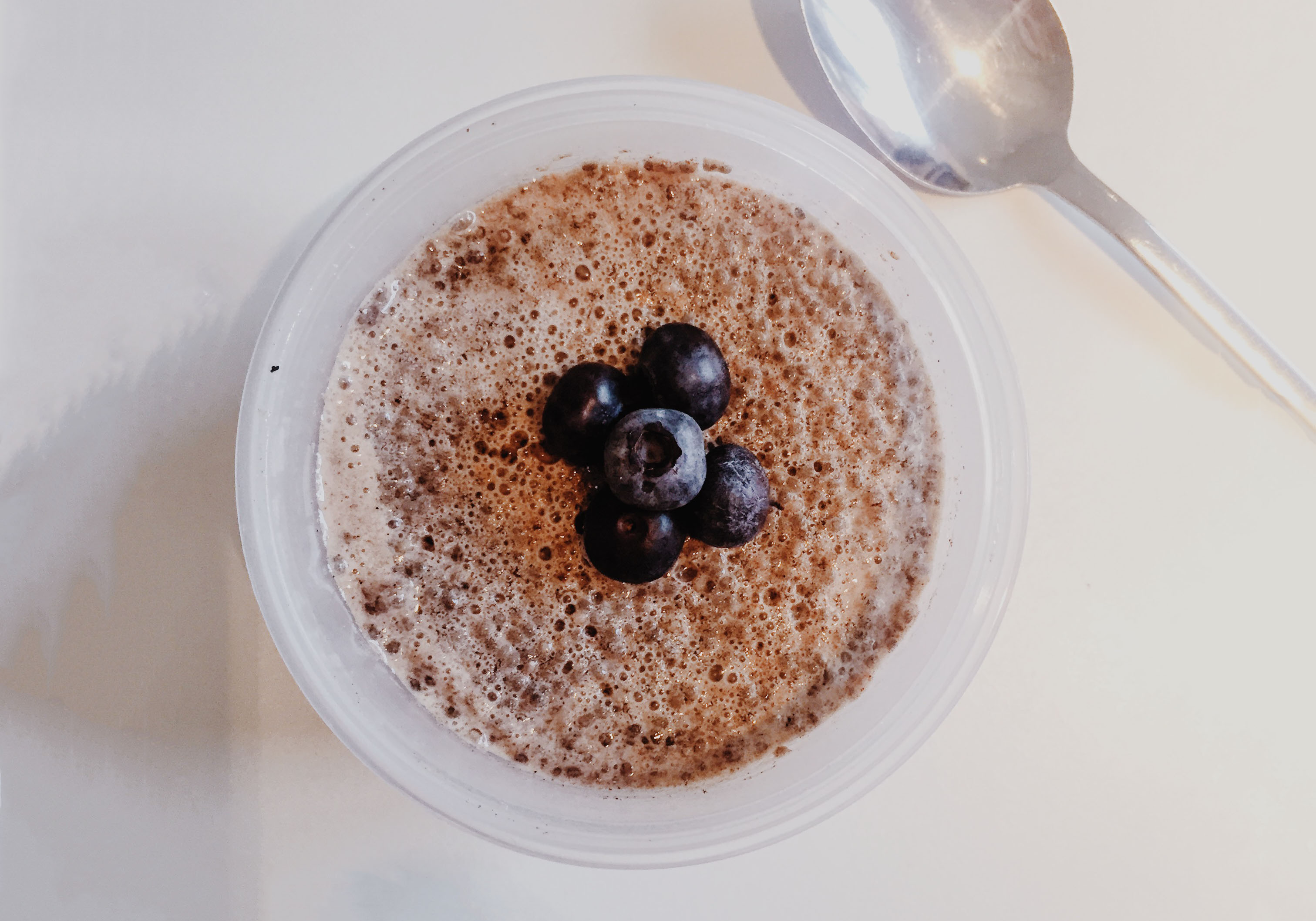 HAPPY MONDAY!! I need to share this amazing new breakfast I have been stuffing my face with recently.
As you know Im always looking for a quick breakfast that I can make the night before, and eat cold the next morning in the 10 minute space I have before I have to run for my train. Enter chia seed pudding.
I have a new love in life. Its chia seed pudding. You know what I love most about it? I can eat is any time of day! Its like having dessert for breakfast. Its amazing! Chia seeds are one of those super foods that are hitting the fitness and health community like a storm. One serving of chia seeds (roughly a tablespoon) has 18 % of the recommended daily intake for calcium, its packed in Omega-3, protein, the good kind of fat AND Tryptophan (the amino acid found in turkey) which helps regulate appetite, sleep and improve mood. According to Live Strong it also helps stabilizing blood sugar and fights insulin resistance which can be tied to an increase in belly fat.
Its like eating a tiny little miracle pill! Any way, whats even cooler (if possible) about these suckers is that when you leave them in liquid they expand like craaaazy! So even though they are quite calorie dense, you need to consume very little to feel relatively full.  Anyway, I'm getting side tracked. Back to the pudding, there are like hundreds of different ways to prepare chia seed pudding, but I like to keep it simple.
So here is the recipe that I prefer, you need:
1 cup milk*, any kind you like (I like plain, unsweetened almond milk but you can totally use skimmed milk or whole milk. Go nuts)
3 tablespoons chia seeds
Sweetener or honey (depending on your type of sweetener, around a tea spoon)
1 teaspoon pure vanilla extract (I like the kind with vanilla seeds in it)
½ teaspoon ground cinnamon (I tend to add more… )
Mix it all together, and pop it in the fridge overnight! I make two portions in one go so I dont have to make it every night. Its perfect on the go, and super quick to eat and did I mention tasty? If I have time I throw in some banana or blueberries. Yummo!
*ps you can also use 0% fat greek yogurt! 
Happy eating!