Morning everybody! I was spending some time in bed this morning trying to think about what motivates me to go the gym, eat healthy and keep fit. Because lets face it, it's difficult being 'on it' 100% all the time. One of the tings that really gets me excited is new gear. I love a new workout kit. If I'm feeling uninspired and unmotivated to go the gym, I often find that it  helps to treat myself to a new workout kit. If I'm on the broke side it usually ends up being a new pair of tights. Love a good pair of fancy training tights! Personally I prefer splurging on a some good workout tights and go cheap on the rest. Like the outfit below, splurge on the tights go to H&M for the rest. Winning! I do love this outfit. Simple but fun!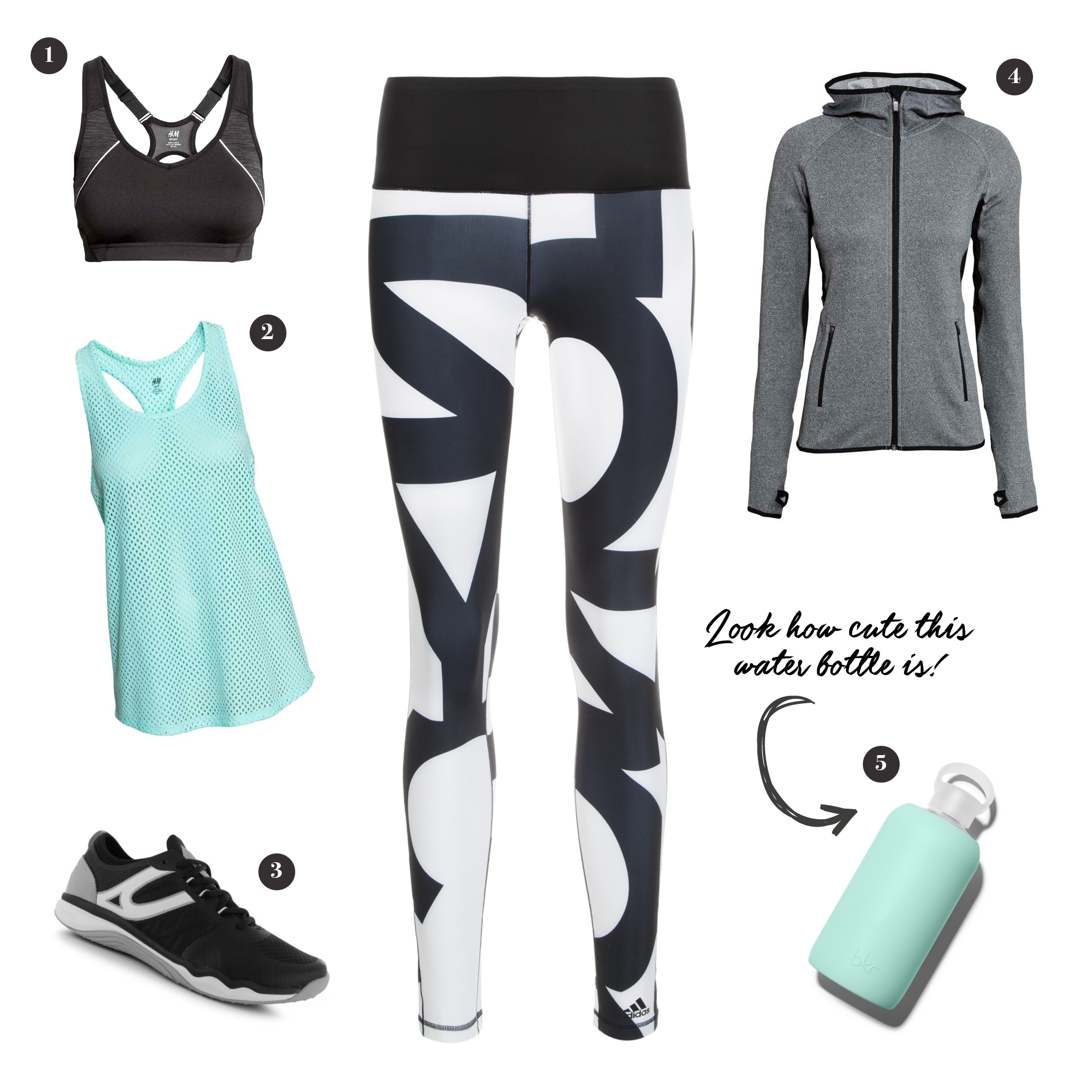 1. Here 2. Here 3. Here 4. Here 5. Here
Below are some of the tights that Im currently drooling over!
I wanna know, what gives you a little boost of motivation? 🙂
Ps. if you click on the pictures, it takes you to the purchase links!