We have arrived! I cant tell you where though, it's a surprise! But I can tell you that I am currently sat at a desk in a hotel located in an area that has a greater green to grey ration than London. (Although that's really not that difficult to do!)
I thought I would share what I have packed with me (as you can tell, Im not at the beach due to lack of bikini). I used to be the worst packer though. Seriously, I would bring my whole wardrobe with me on an overnighter if I could and for those of you who have seen my wardrobe know its not easily done. Anyway it's really just in the recent years I have started to get a hang of it. Started. Im still working out the kinks.
Depending on how long Im going away for and if I have access to a laundry mat during my stay I tend to bring 2 key pieces and base every outfit around this. My two key pieces are usually a pair of leggings and/or a pair of jeans. Not every exciting I know, but it means I can bring as many t-shirts as I want and tunica/dresses, and have endless outfit combos. I always bring a dress that is fancy enough to go out in (you know incase I wanna party like a Katy Perry song) and a pair of smarter shoes. I travel in the comfy ones. I also try to travel in a jacket thats versatile enough that it can be worn on a day out with a scarf wrapped around me or on a night out sans scarf. A leather jacket is usually my best bet or a nice fitted suit jacket. Headphones are must! (Gotta find something that cancels out the boyfriends snoring! Just kidding, I'm the snorer..). I also always pack sunglasses and umbrella, you can never be too prepared!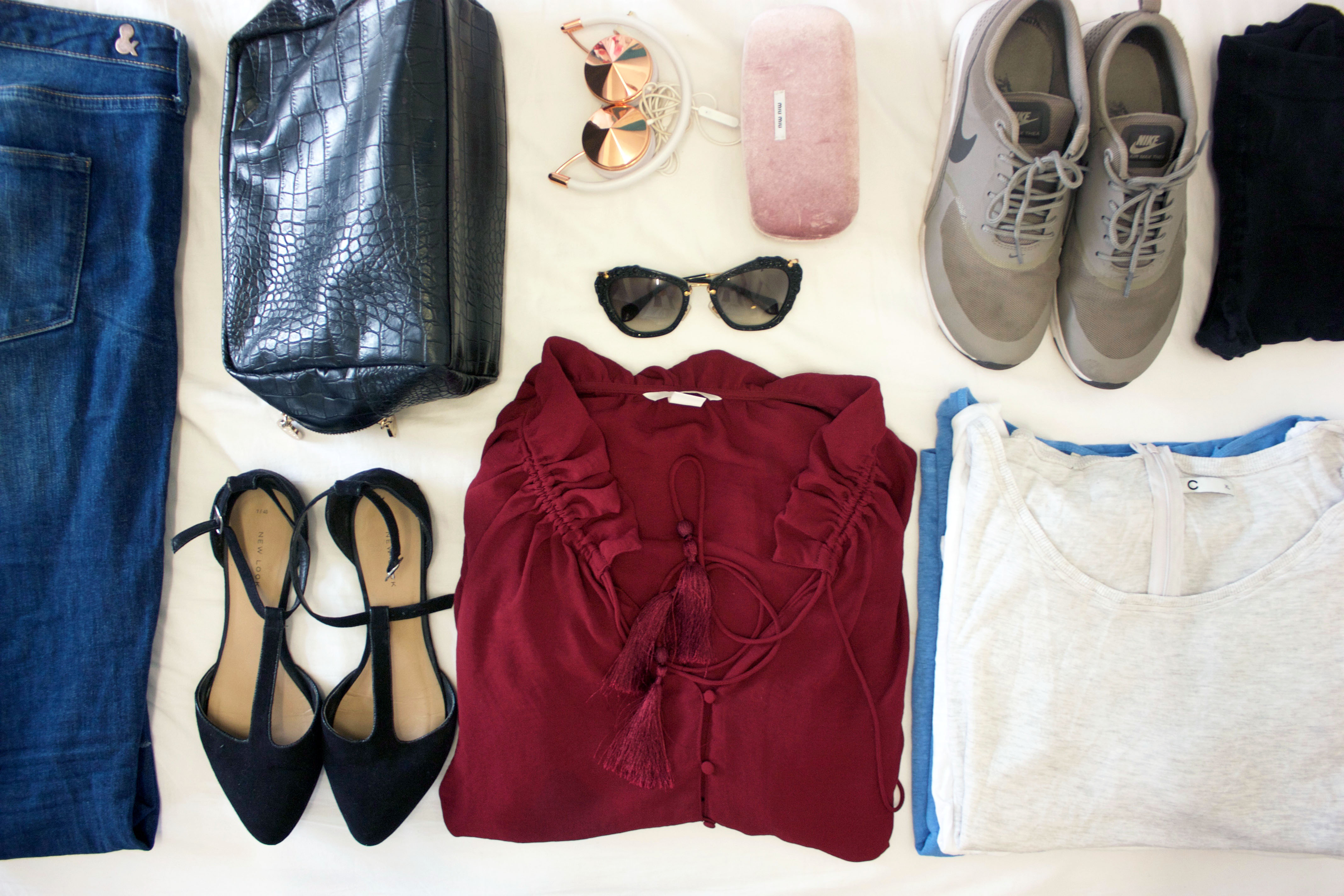 Another thing I do is try on every outfit before I pack it. Just to make sure its comfortable and still suits/fits me. Not gonna lie, its a bit time consuming, a takes effort, but I cant image anything worse than a wardrobe malfunction when on holiday.
In terms of beauty products I try to keep it light. Just kidding, I bring it all. I mean, have you seen my face? I do try to bring smaller versions of what I have. A great way to do this is to request sample sizes form your favorite brands or you can be cheeky and buy them from eBay… (shhhhhhhh…) I also try to stick to the essentials. Like do I really need 9 different eye shadows, 2 highlighters and a contour kit? No. (This picture also reminds me, I really need a new blush)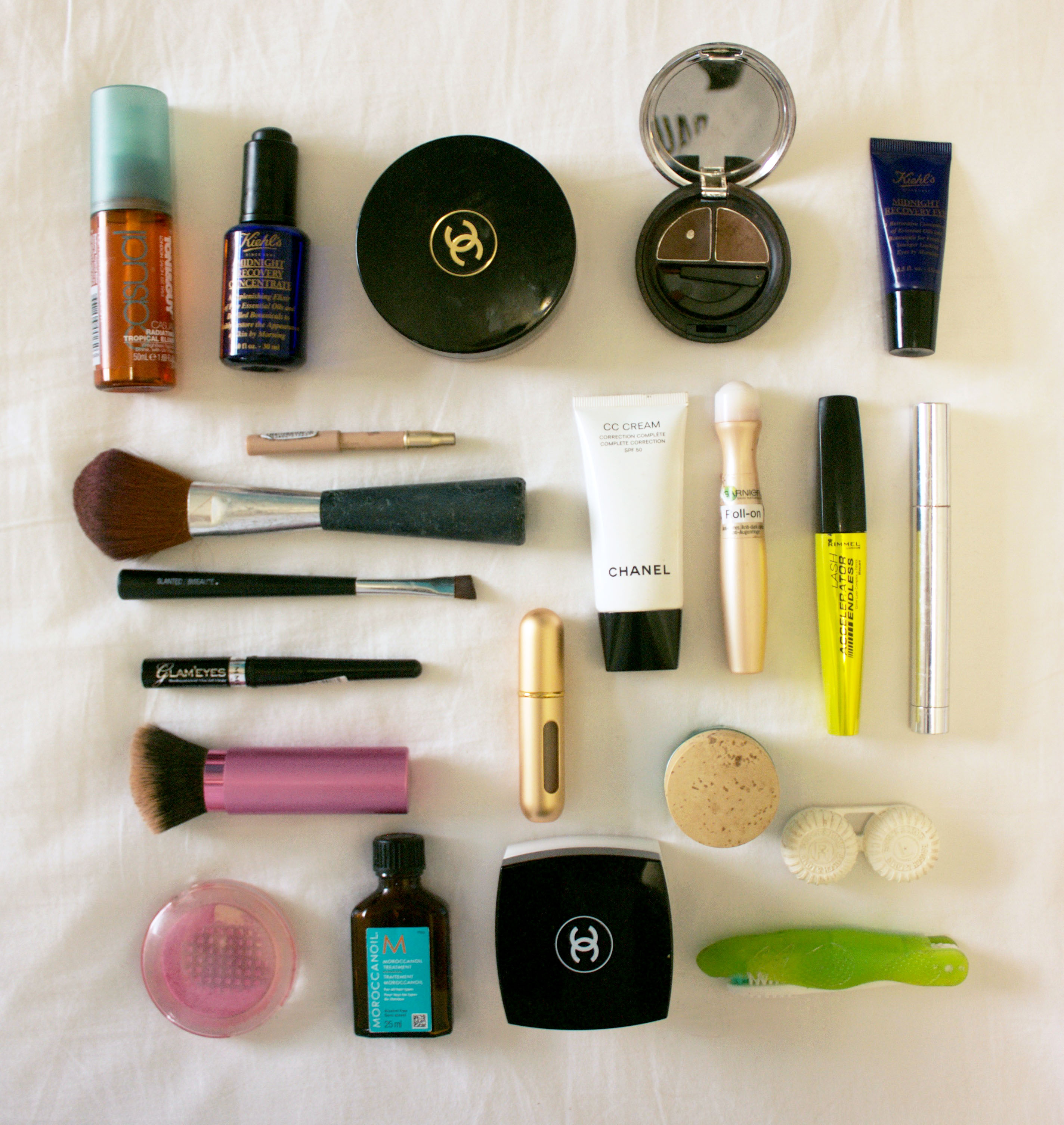 I love this little dude below! Why? Because it carries my perfume in this easy to use, SUPER easy to refill container. I think there is something like 25 sprays in it and as you can see on the image above, it's tiny! So takes up no space up at all. Also perfect for those of you who are frequent flyers 🙂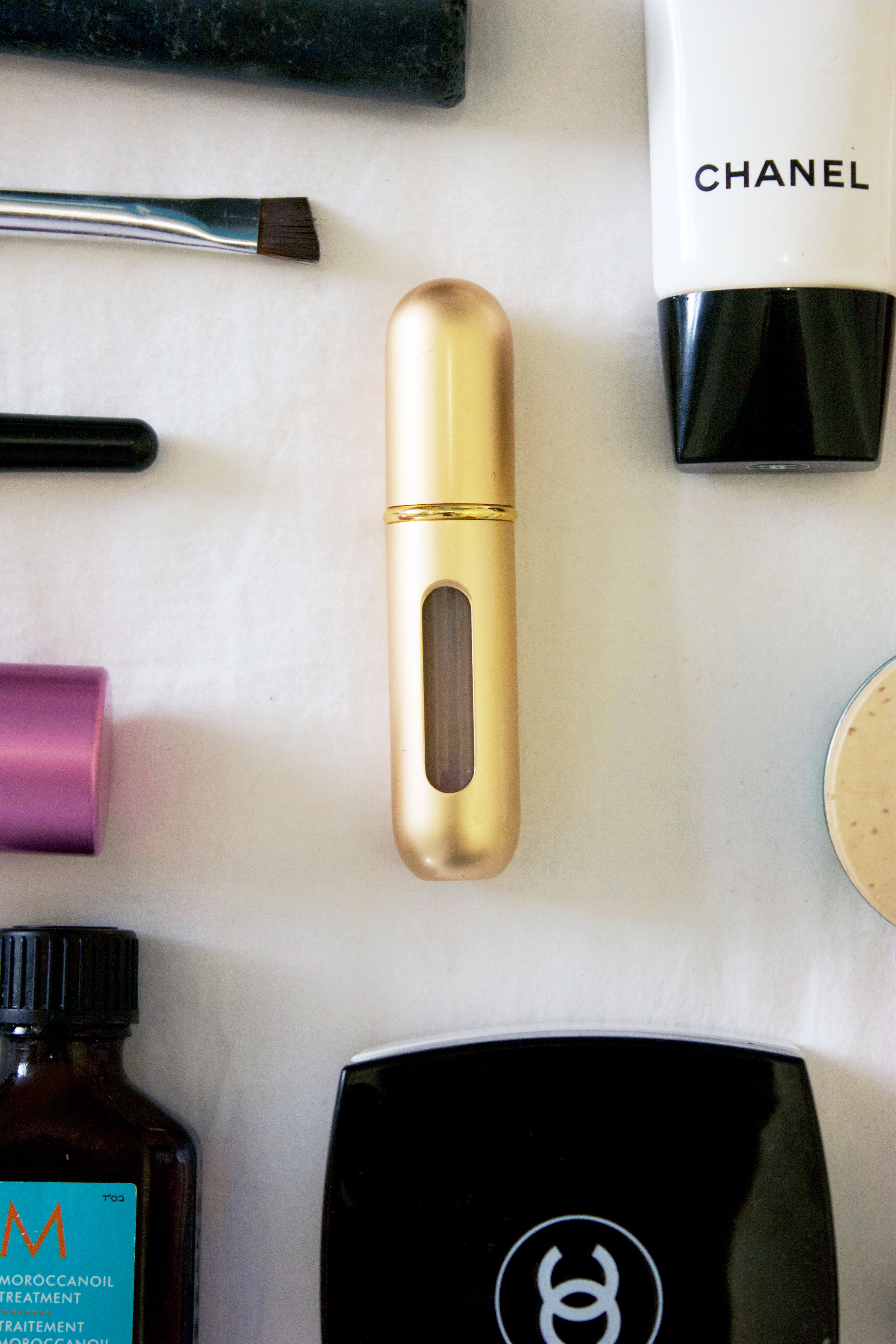 What are you packing/travel tips? Im on the endless journey of constantly trying to maximize space in my bag so all tips are welcome! 🙂