I wasn't planning on doing another food post, but then I came across the wrap of all wraps and I just had to share it with you guys! It's damn right almost sexual. There is so many textures and flavors going on, it's like a party for your mouth! I posted a picture of it on my Instagram and it kinda blew up! So I thought it was only fair that I share it with you. Man I am just too nice!
You can of course customize it but I highly recommend sticking to these ingredients because they work beautifully together. You can also swap the wheat wrap for a lettuce wrap for extra healthiness.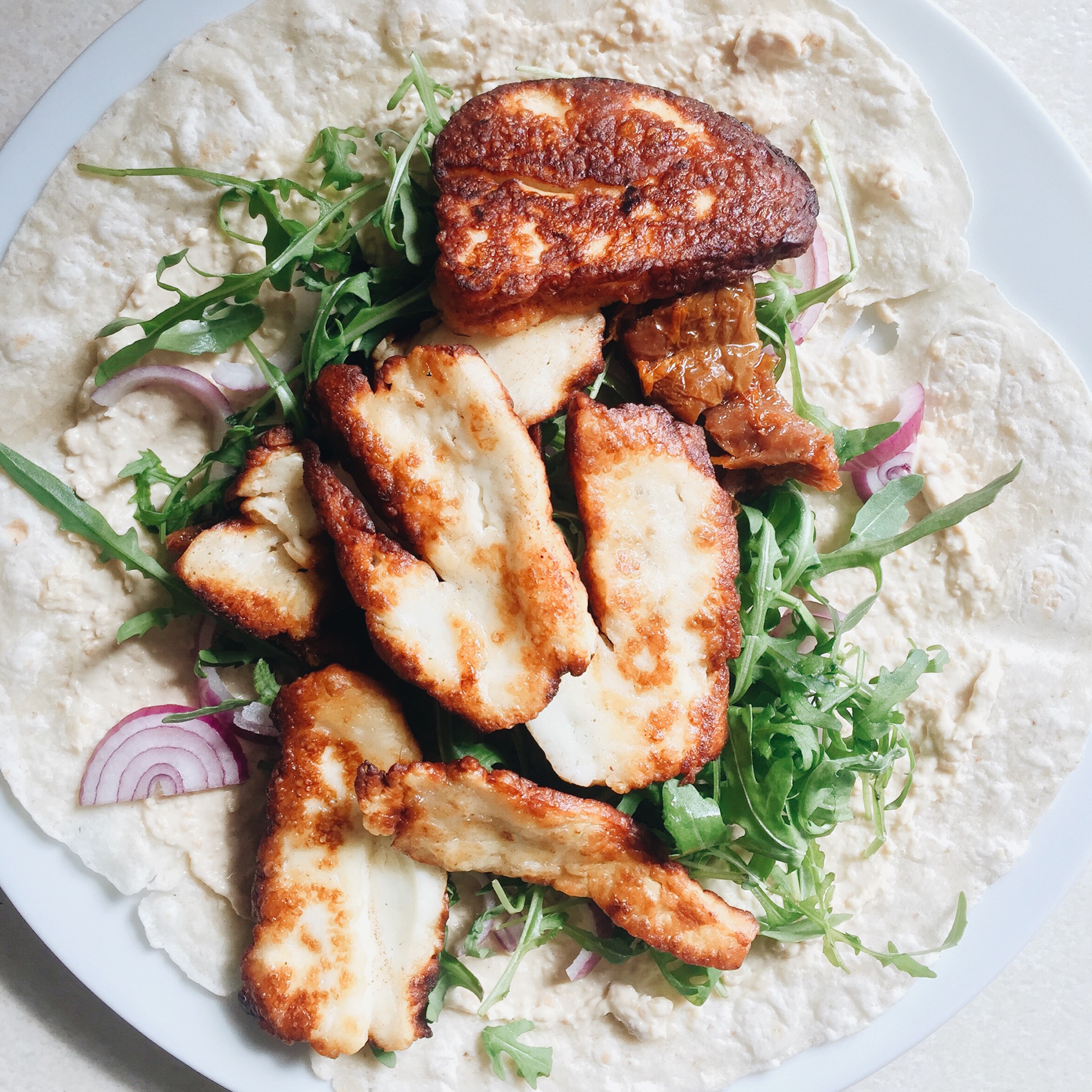 Ingredients
3-4 slices Cyprus Halloumi cheese (make sure you get the goat/sheep milk kind, its the healthiest)
1 Tortilla wrap (I used reduced fat wrap)
1/4 Chopped red onion
1/2 cup Rocket
1 tablespoon chopped sun dried tomatoes
2 teaspoons Hummus ( I used reduced fat hummus)
Method
Its very simple, get yourself a non-stick frying pan, fry up your halloumi.
Smear the hummus on the tortilla, add your rocket, sun dried tomatoes and the red onion. Topp off with the finished halloumi, wrap it up and tuck in. Yummy!
Let me know how yours turned out 🙂