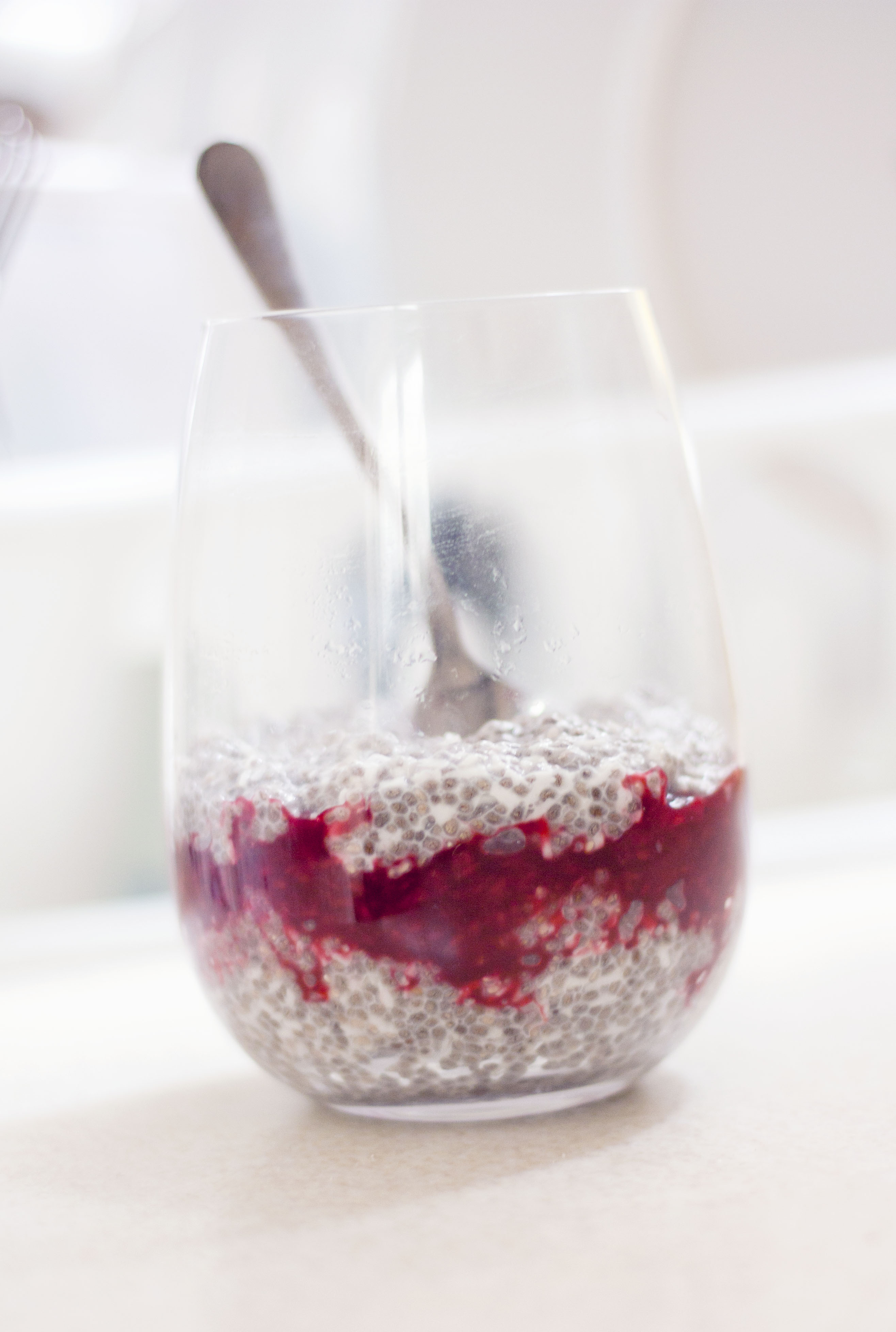 Guys, it's that time of the week again.. Its time for me to show you yet another chia seed pudding. Sorry not sorry! I love trying new versions, this time I went for coconut and a raspberry coulie. (I feel so MasterChef right now!). Also perhaps went a little picture heavy on this one, but you know it was just a thing of beauty for my mouth so I had to document it. Even though as you can see, it didn't last very long and kinda looks a little disgusting haha oh well its all in the flavor right? Anyway I found this online but slightly tweaked it.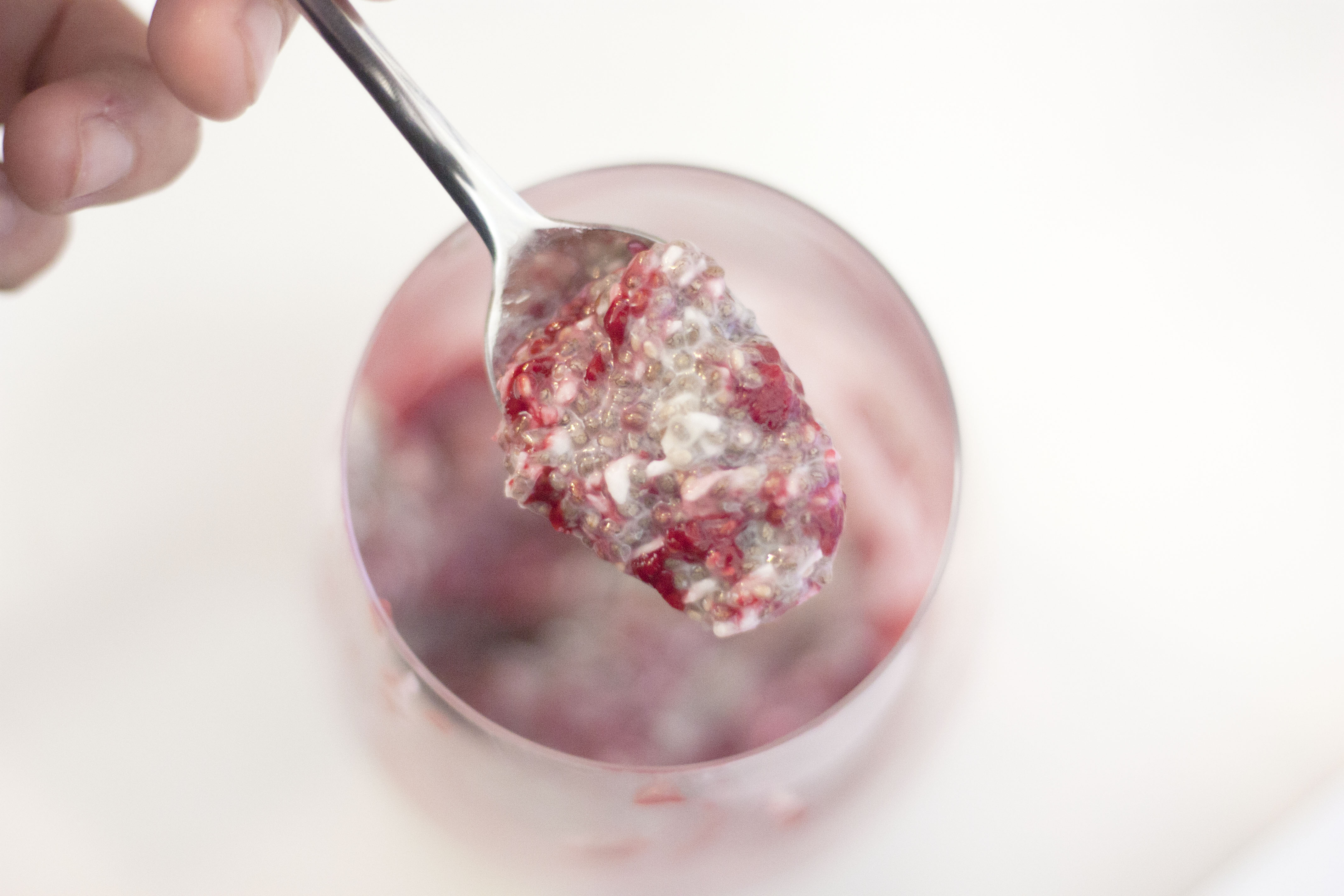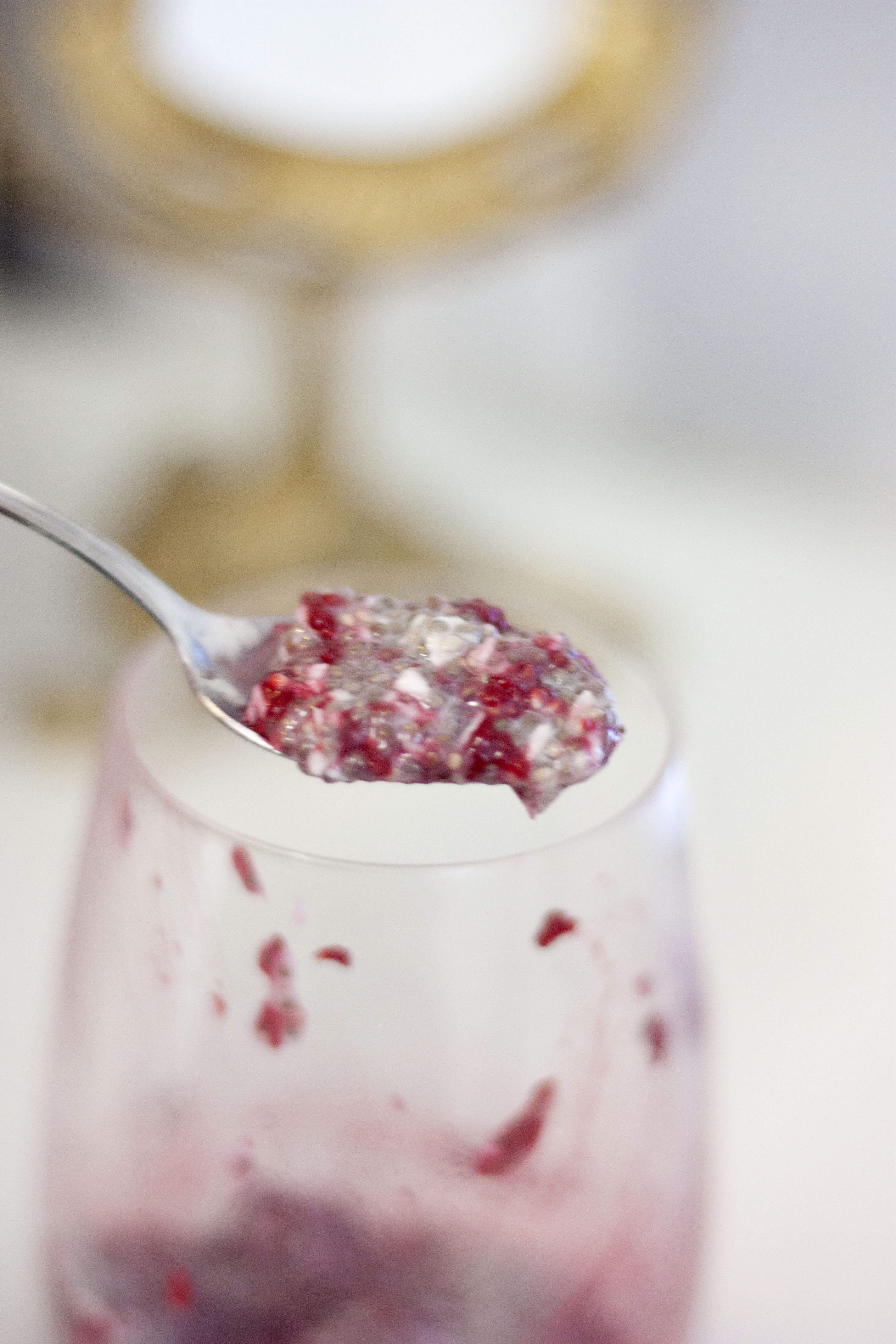 You need
1 cup Greek yogurt
1 cup coconut and almond milk milk
2 tablespoons honey
3 tablespoons chia seeds
fresh raspberries
coconut shavings
Lemon juice
Instructions
Mix together yogurt, milk, coconut shavings and 1 tablespoon honey. Stir until well combined. Add chia seeds and give it a good stir. Leave in fridge to set.
Heat lemon juice, the rest of the honey and the raspberries in a pot. Stir until thickend.
Once chia seed pudding set, serve with cooled coulie.
YU-UMMY!