Back when I worked at AS&K a Tortilla restaurant opened across the road from the office and bam suddenly every Friday became burrito Friday. Not great when you are trying to loose weight and you know, stay on a budget. But resisting the cool guacamole and the spicy Cholula sauce was sometimes too much. So I opted for the naked burrito to cut back on the carbs, and sometimes I would even skip the sour cream and cheese to cut down on the calories. However it did not help on my budget. So I decided it was time to take matters into my own hands. I just need to add that if you haven't tried Cholula hotsauce before then you are fool and as Mr. T says – I pity the fool.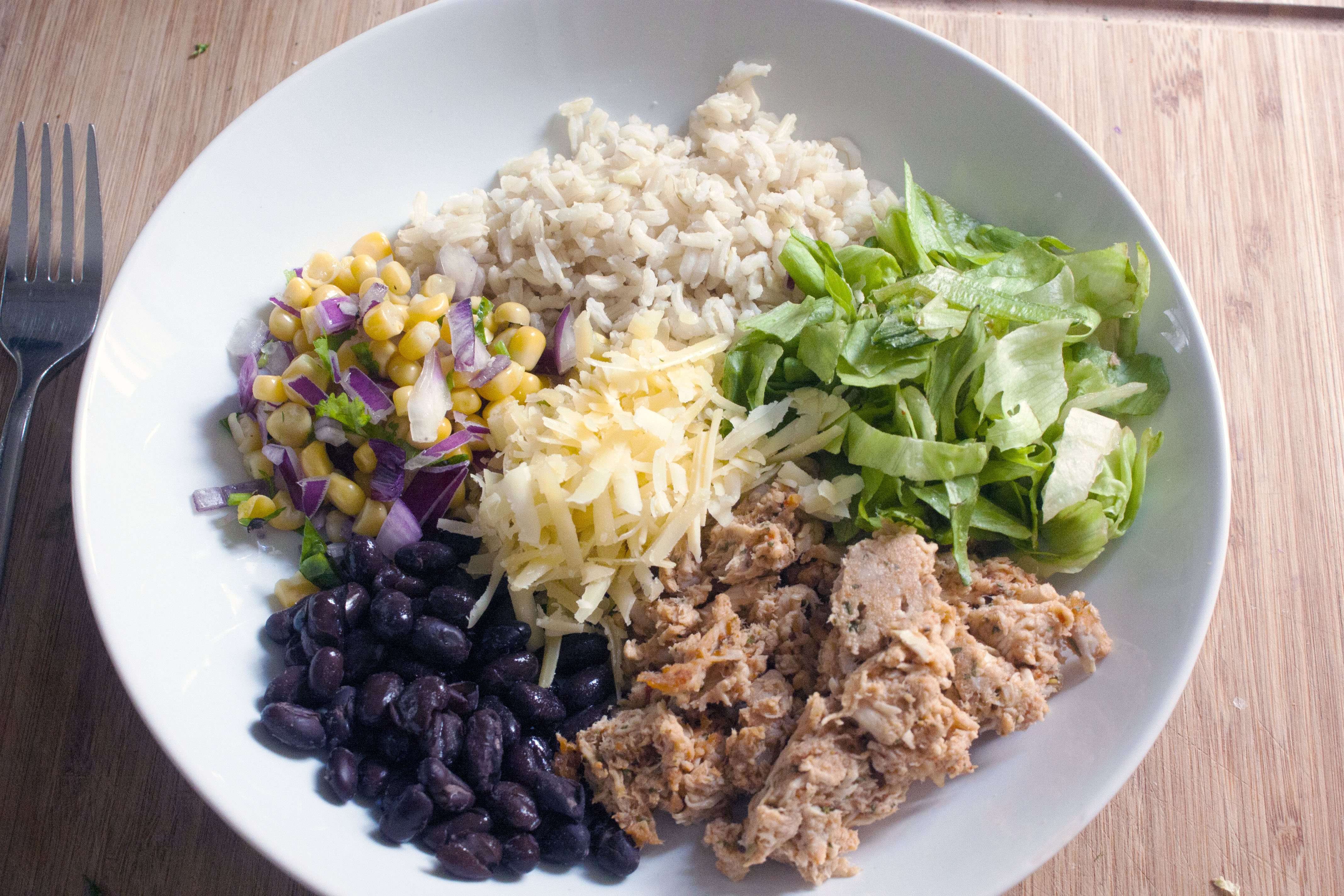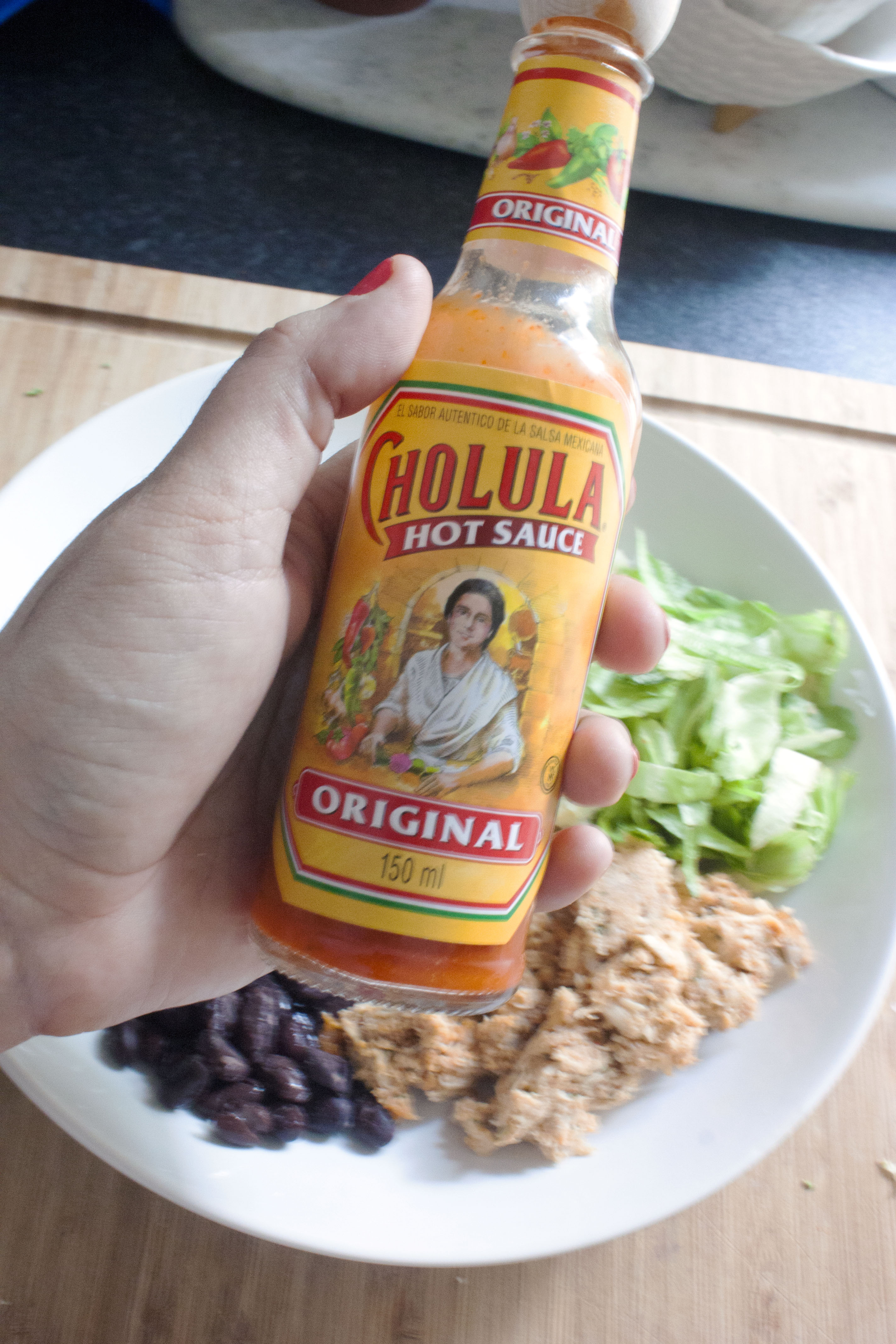 My homemade burrito bowl. Its super easy, and you can customize it to your liking. I make it in bulk so there is enough for at least 6 meals for the boyf and I. Covering dinner and a couple of lunches.
Method
I start by marinating a whole chicken with smokey paprika, thyme, salt, pepper, onion powder, garlic and chili. I pop it in the slow cooker for 4-6 hours on high.
Fastforward a few hours, I take the chicken out, remove the skin (that goes in the food waste bin) and start shredding it. Once all the skin and bones are gone and the meat has been shredded I start seasoning it. Here I usually wing it, but in this picture I have used A LOT of cholula (seriously those guys should sponsor me. We go through a bottle in like a week), dried coriander, garlic powder, crushed chilies, smoked paprika, salt, pepper, cayenne pepper and cumin. I start off small, but I like a lot of flavor so I can't give you an exact measure other than taste your way to the right flavor combo. (but Cholula is the secret ingredient to make it so super tasty!)
Once thats done, I throw together a sweet corn salsa using sweet corn, lime, red onion and some fresh coriander. The  brown rice was boiled while the chicken was slow cooking. Cut up some lettuce and throw in some of your favorite beans, grate some cheese and voila! Your very own burrito bowl! You can add some sour cream (or 0% fat greek yoghurt for a healthier option!), some delicious home made guac, chillies, refried beans, pico de gallo, the list is endless 🙂 – Oh and did I mention, top it off with some more Cholula?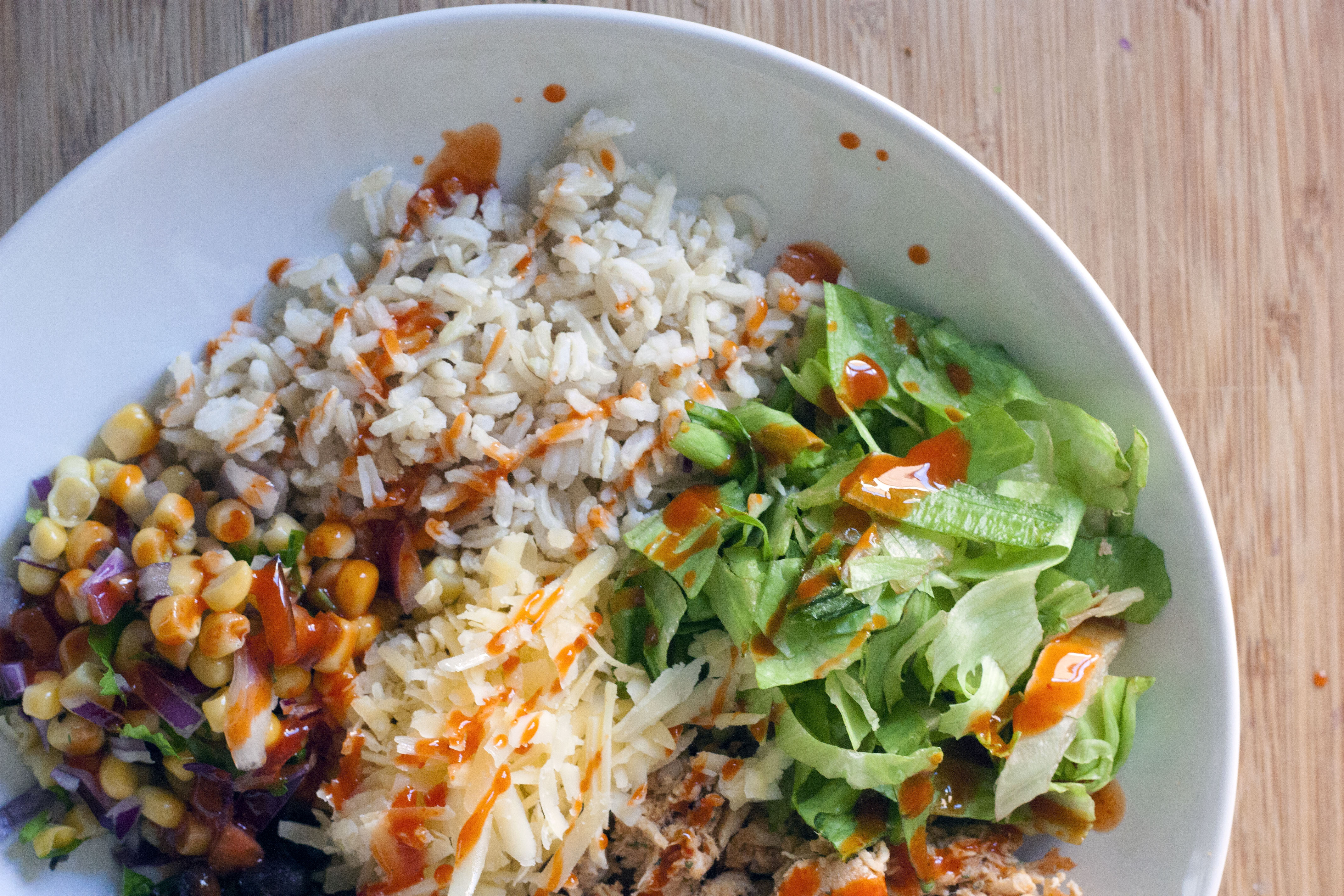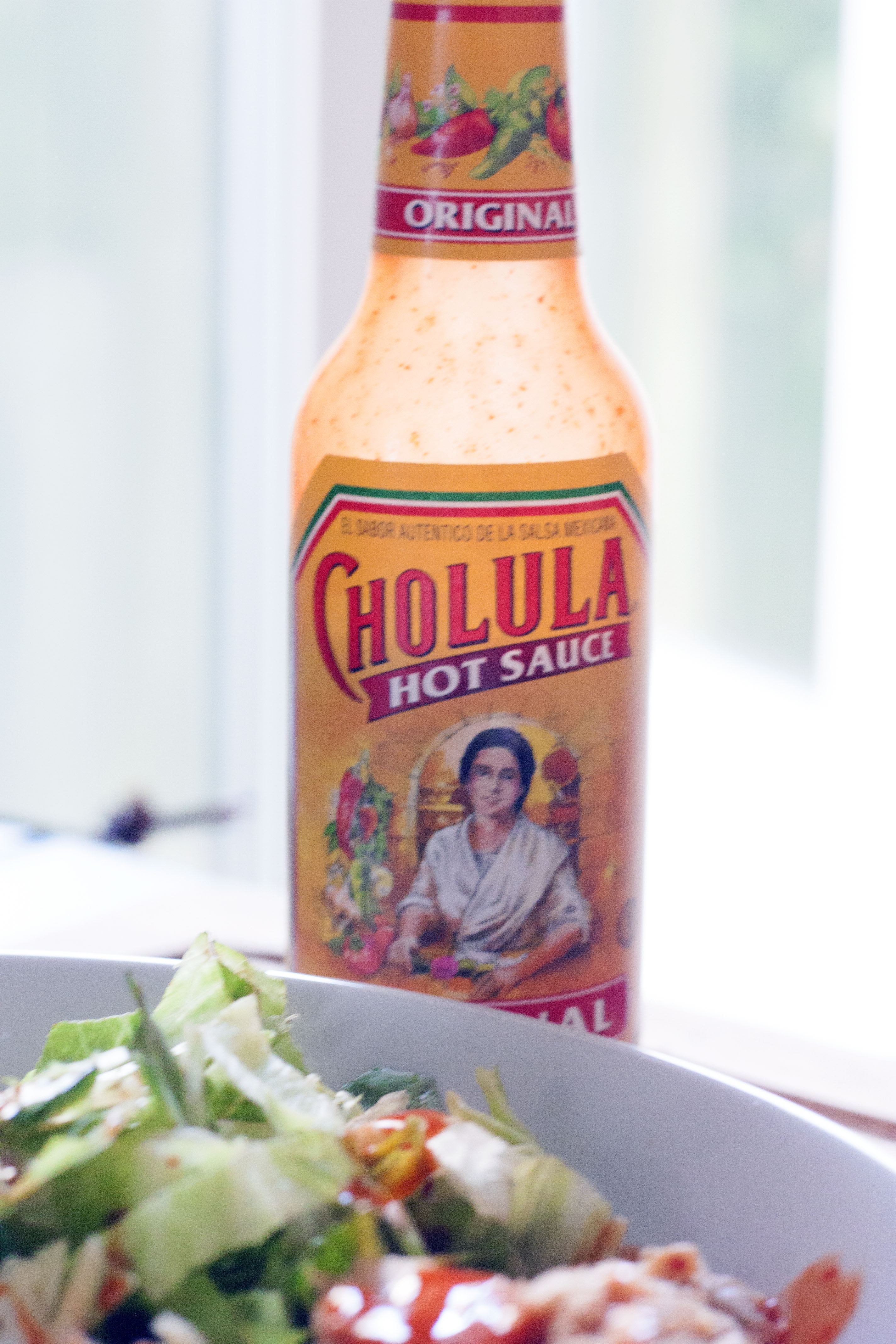 Now if you'll excuse me, I have seconds that are waiting.. nom nom nom