HURRAY ITS THE WEEKEND! Wait – it is Friday, right? Sorry I'm getting my days a little mixed up. I'm kinda glad its the weekend. Why you ask? Surely every day feels like the weekend to me now? Well, it doesn't and the weekend gives me a sense of normality oddly enough.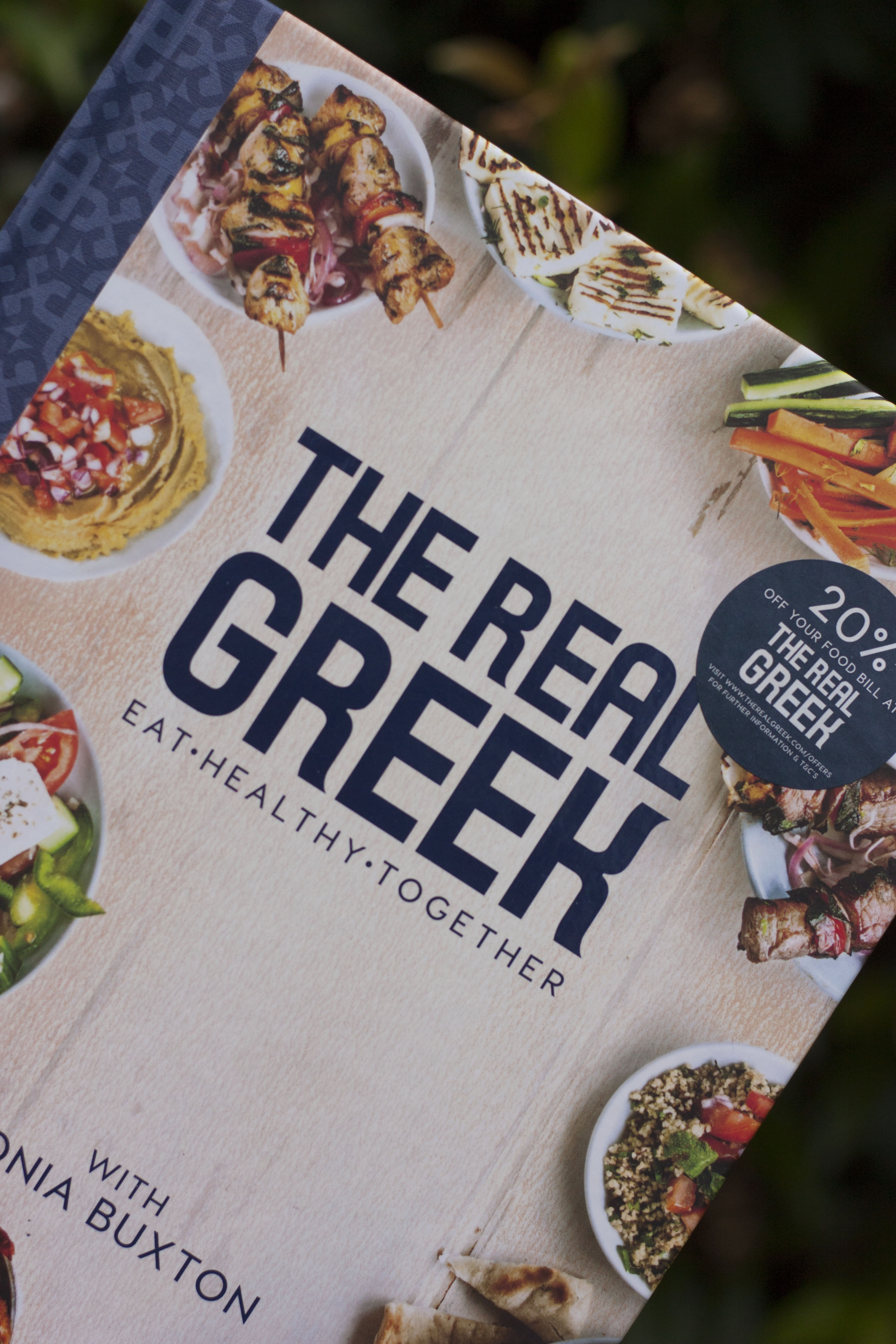 So with all of this time on my hands, I have spent a lot of time cooking and finally, I have had the time to open up my Real Greek cookbook and dive into the world of greek cooking. You might remember that I went to a pre-launch lunch with Tonio Buxton back in July. You can read about here, and while you're at it book a table at the Real Greek. The food is to die for!  First off was this gorgeous Warm Halloumi and Peach Salad. Halloumi, good. Peaches, good. I do apologize for the poor quality pictures. The lighting in our kitchen isn't great and we were in a hurry to eat while it was still warm.
Oh my though, this salad is so super tasty I realised that screw it. Screw the fact that pictures aren't great. I have to share this recipe with you guys! This is perfect as a main, and perfect as a side. We had it as a main 🙂
Serves 2 as a main or 6 as a meze
Ingredients
3 ripe, firm peaches, halved and stoned
2 tbsp olive oil
250g Halloumi cheese
3 red chicory, root intact, quartered (also we used green as we couldn't get red)
1 bunch of spring onions trimmed and chopped diagonally into 5cm slices
For the dressing
1 red chilli, deseeded and finely chopped
1/2 large bunch fresh coriander, roughly chopped
5 tbsp white wine vinegar
3 tbsp clear Greek honey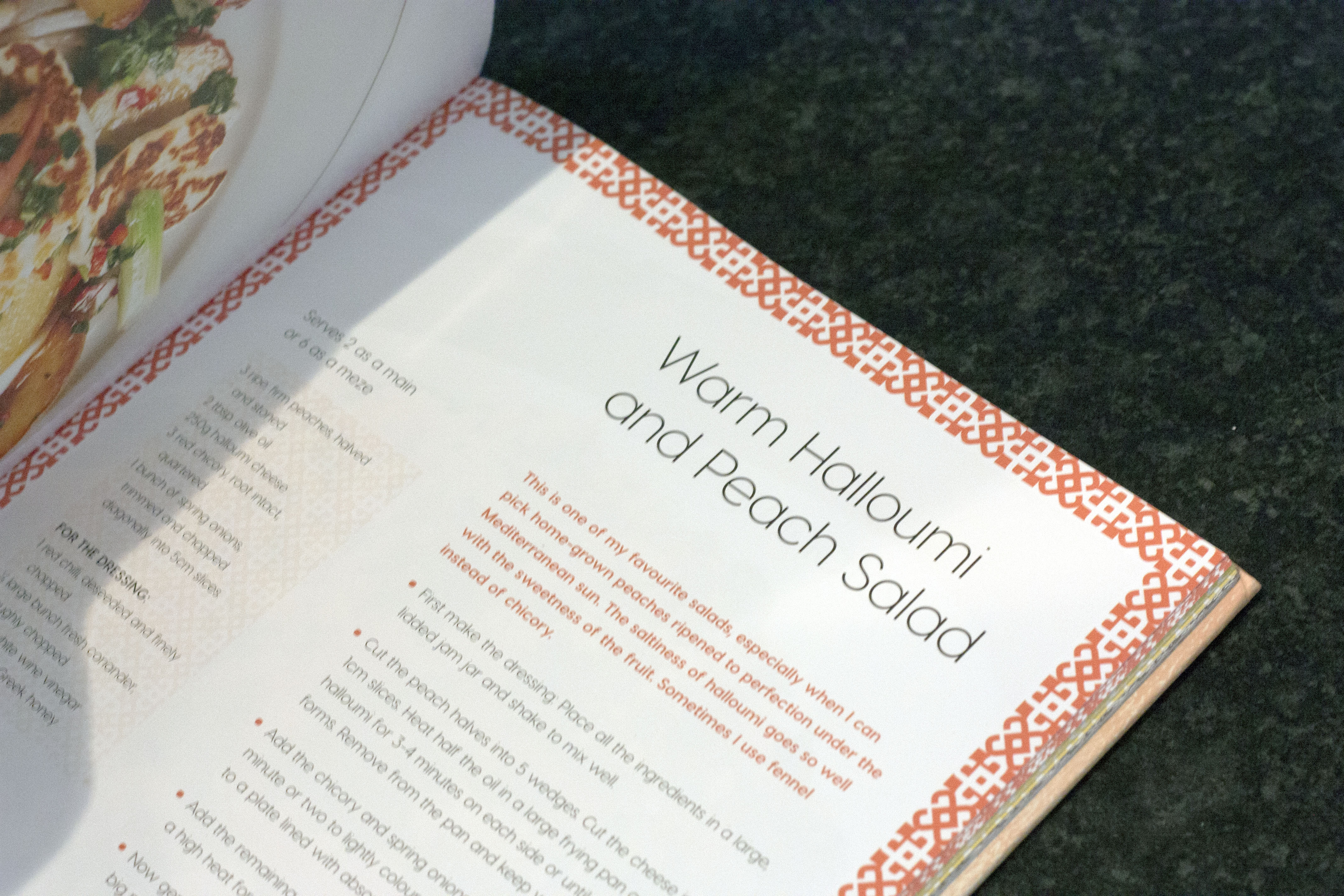 Method
First make the dressing: Place all the ingredients in a large lidded jam jar and shake to mix well
Cut the peach halves into 5 wedges. Cut the cheese into 1cm slices. Heat half of the oil in a large frying pan and fry the cheese for 3-4 minutes on each side or until a golden crust forms. Remove from the pan and keep warm.
Add the chicory and spring onions to the hot oil, fry for a minute or two to lightly colour and wilt the leaves. Transfer to a plate lined with kitchen towel
Add the remaining oil to the pan and fry the peaches over the high heat for 1 minute just to soften and colour slightly.
Now gently combine all the prepared ingredients onto a big plate and fold in the dressing.
and voila!
Ps: next week is Matcha Week on the blog and I will be sharing 3 ways to use matcha powder 🙂 Stay tuned!