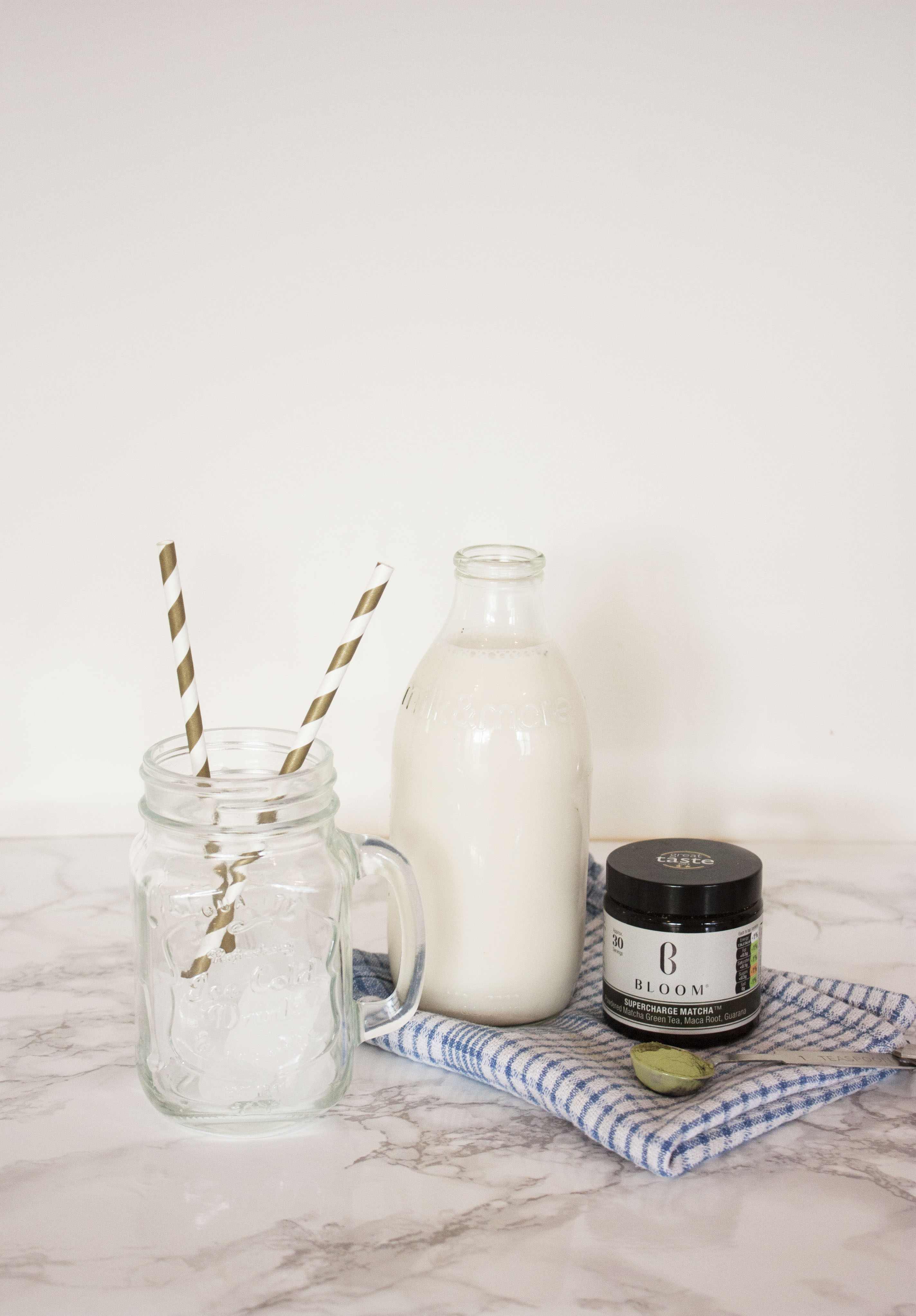 Alright beauties, its time to kick off Matcha week here on the blog. Why have I decided to base an entire week around green tea? Not only is green tea full of antioxidants and nutrients but it also helps improve brain function, fat loss, a lower risk of cancer and many other incredible benefits. Its like skinny in a form of a drink! Which is all super duper great, but to me green tea taste like cod liver oil. And nobody in the right mind wants to drink that for pleasure. It took a long long time to get used to drinking it and even now I much prefer lemon or mango green tea over the regular none flavored kind. So I decided to start looking into other ways I can get my green tea on, and in walked Matcha Lattes. I love love love love matcha lattes. It's like a Chai Latte, but not as intense and green obviously.
Only problem is, its like 25 degrees out. I don't want a warm cozy cup of Matcha Latte. I want something cold and fresh. I want something that will cool me down.
I introduce an Iced Matcha Green Tea Latte, pause for applause.
Now you can find lots of recipes for this online, this is just my little twist.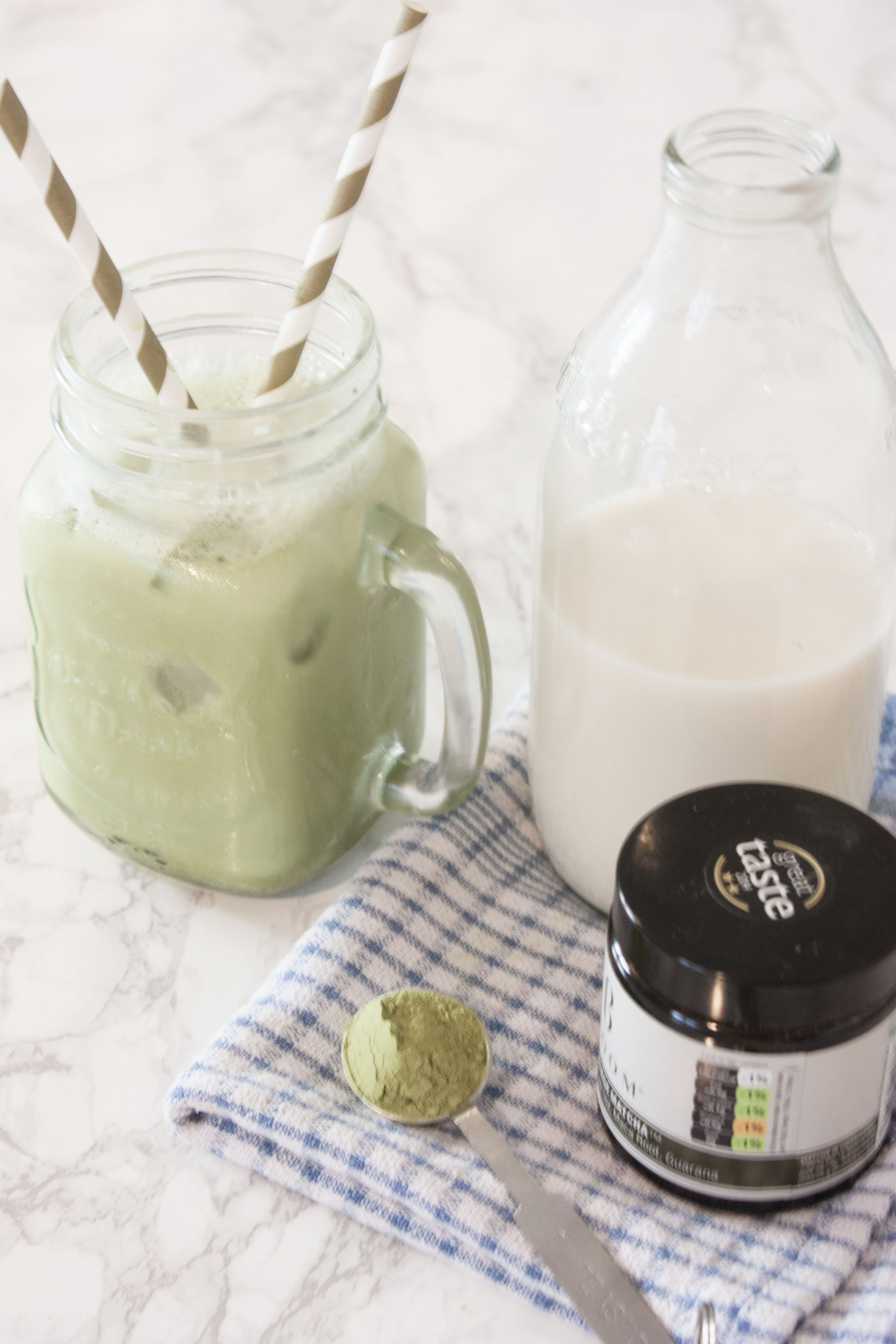 INGREDIENTS
1 1/2 cup Vanilla almond milk (Diamond Breeze is on offer at Sainos right now for £1 – RUN RUN RUN RUN)
1 teaspoons matcha green tea powder
1 teaspoons honey (increase this if you feel the matcha is too over powering!)
INSTRUCTIONS
Place all ingredients in a blender and blend  until the matcha powder is dissolved, or put in a shaker and shake shake shake. Pour over ice.
Voila! Iced Matcha latte! Yum yum yum! Healthy, and very low in kcal!
NOTES
You can even double and triple this recipe and store in the fridge.
I'd say no more than 3 days…
Are you a matcha lover? I would love to know your favorite green tea recipe!