Chunky knits, candle light. Snuggly blankets and comfort food. Hello Fall, Hello Winter. I've been expecting you and so has Heinz.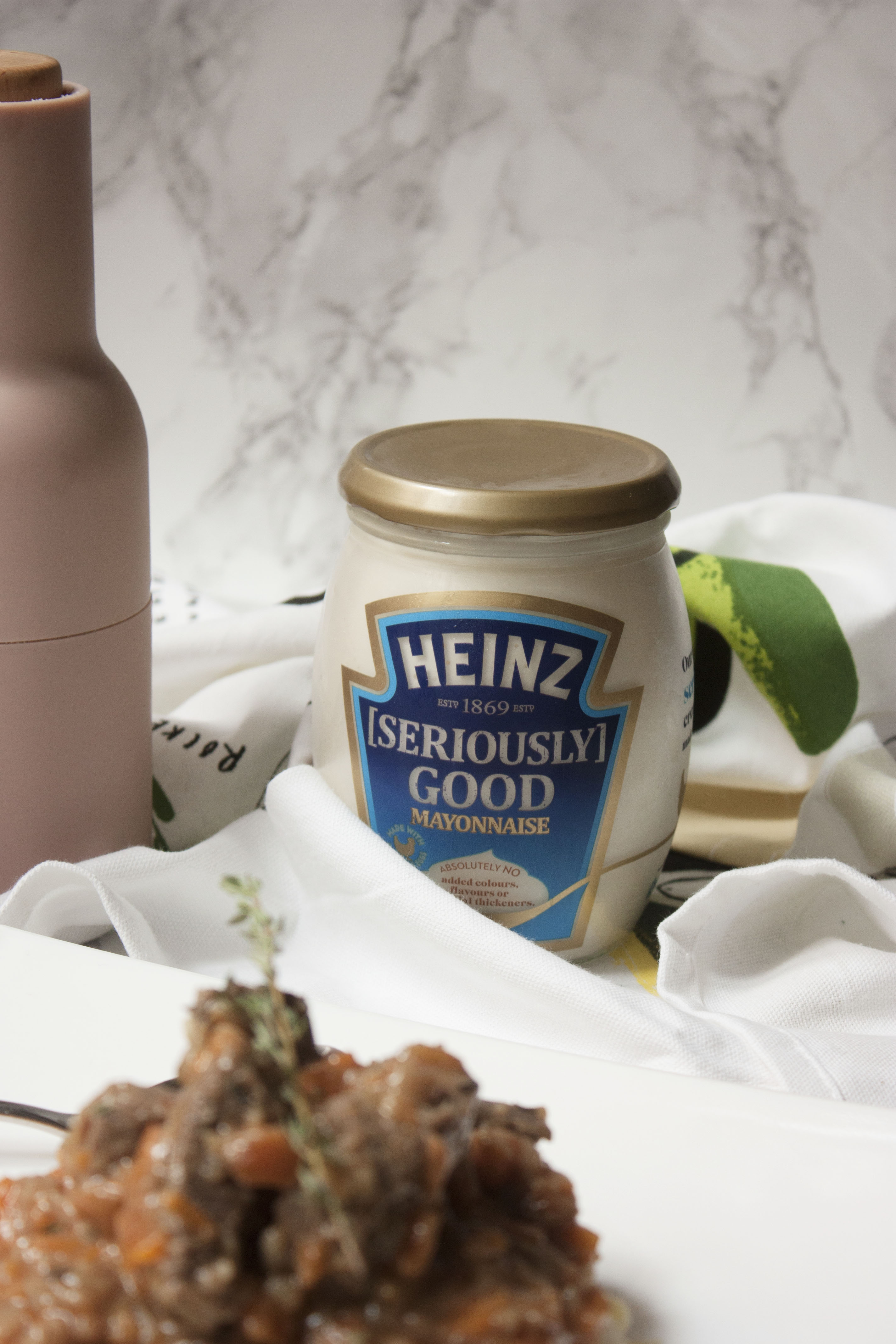 You might remember this post, when I headed to the Heinz Seriously Good Spoonful event, where they had invited bloggers to come up with their own seriously good meal, using mayo. There was so much tasty food it was unreal. It was heaven for a foodie mayo lover like myself.
That's why I am so excited I get to share some of my favorite recipes with you!
I absolutely fell in love with this spoon, even though I have never been a fan of steak and ale.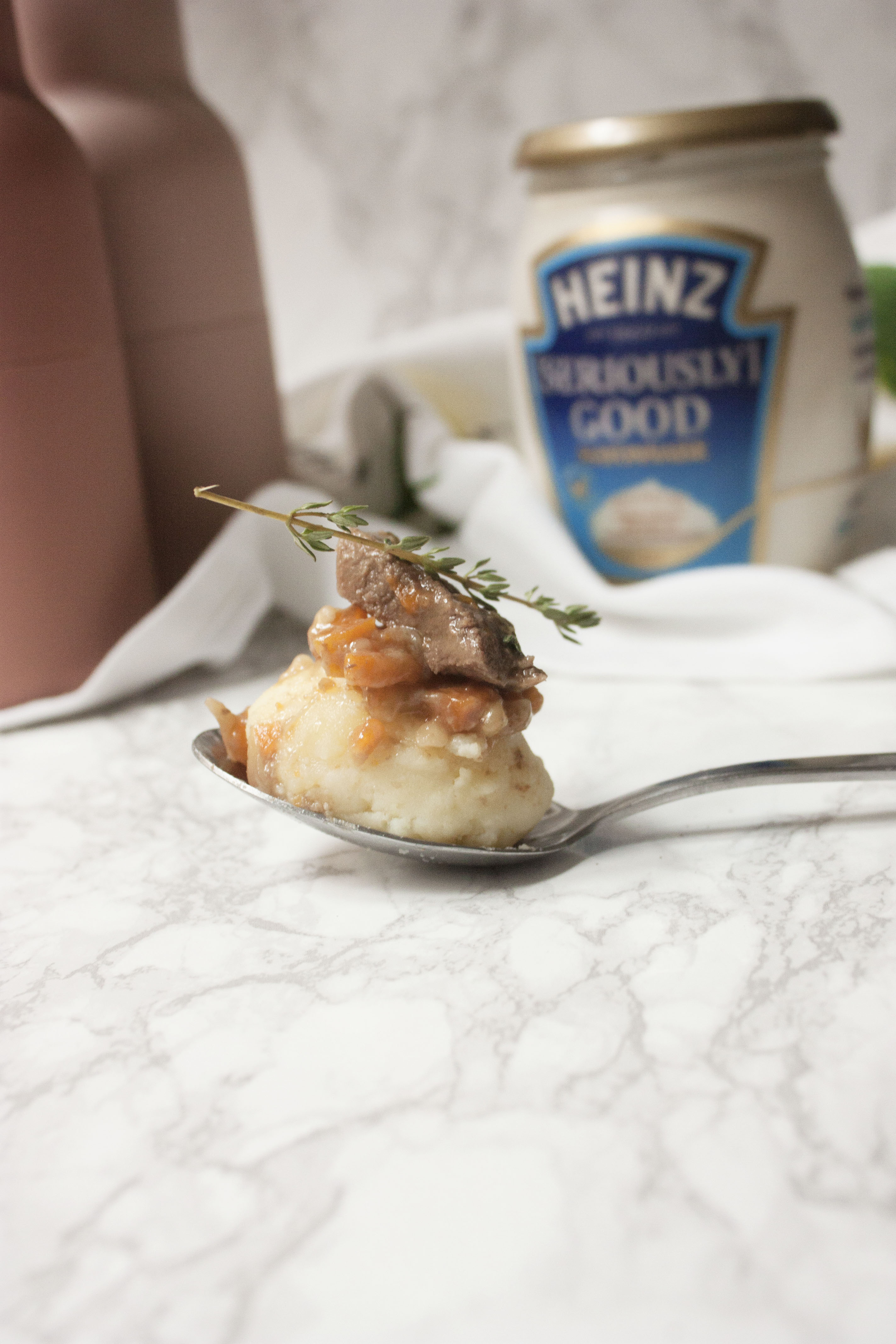 It might not look like much but its bursting with flavour, with a smooth creamy mash. It's comfort food from the gods, and I am converted.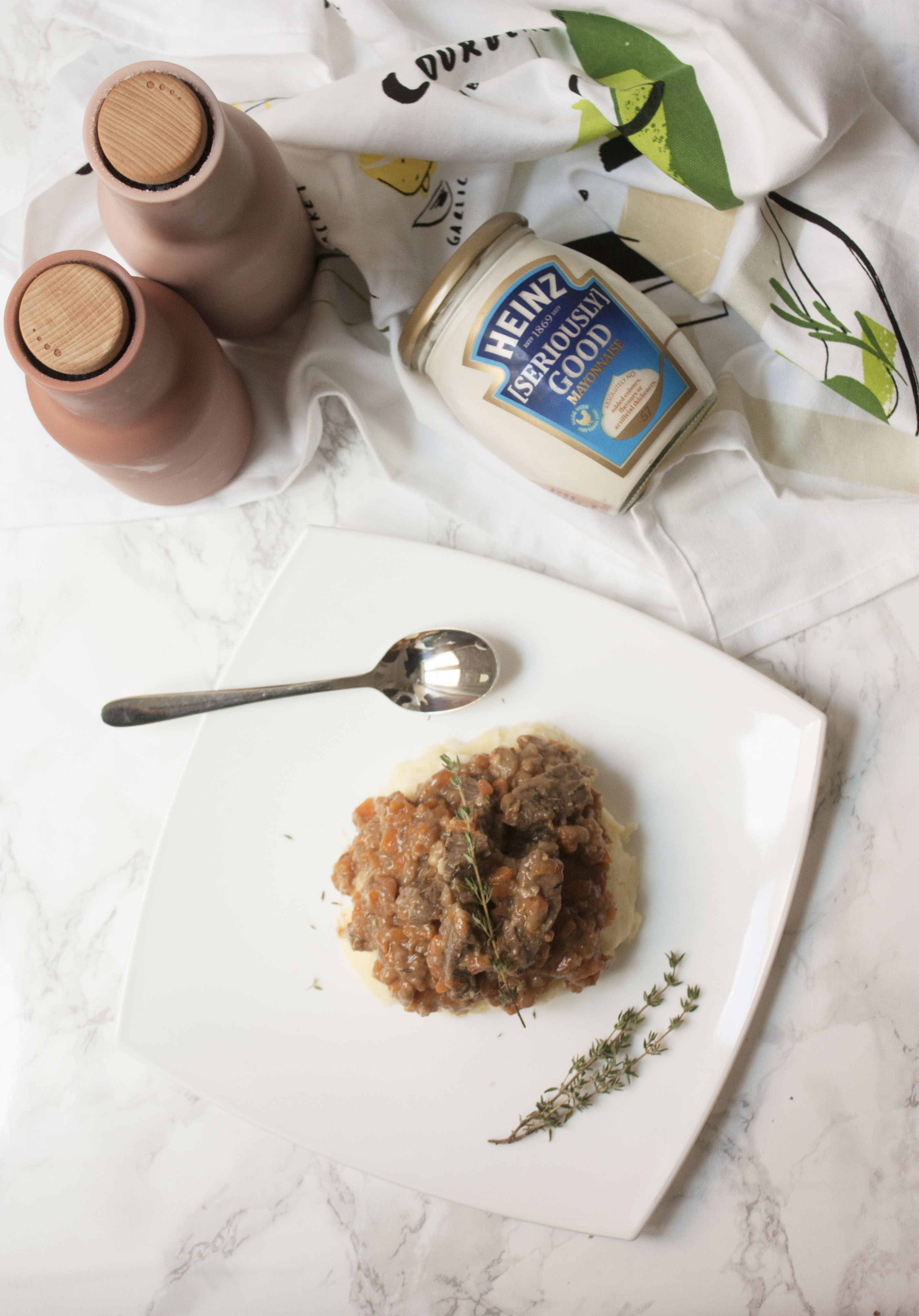 HEINZ SERIOUSLYGOOD MAYO MASH WITH STEAK AND ALE (The Crafty Larder)
Makes 2 portions, or many many spoons!
Prep time: 20m
Cook time: 1h 0m
Total time: 1h 20m
Ingredients
1 onion, diced
1 carrot, diced
400g stewing steak, diced
1 clove garlic, minced
1 sprig fresh thyme
250ml ale of your choice
150ml beef stock
800g potatoes, peeled and cut into small chunks
2tbsp Heinz [Seriously] Good Mayonnaise
A splash milk (optional)
1tbsp cornflour
Method
In a large saucepan, fry the onion, carrot, steak and garlic in oil over a medium heat for a few minutes until browned.
Add the thyme, ale and beef stock and bring to the boil. Cover and reduce the heat to low for 1 hour.
Around 20 minutes before the steak is ready, put the potatoes on to boil.
Once cooked, drain the potatoes and mash. Add the mayo and splash of milk and mix well.
To finish the steak and ale, mix the cornflour with a little cold water then add to the saucepan. Simmer for a minute or two until thickened and luxurious.
Serve! Feel free to have some green vegetables on the side.
So if you do anything this week, make a seriously good mayo mash with steak and ale dinner to snuggle up with 🙂