Wondering what to have for dinner tonight? Look no further babes, I've got you sorted!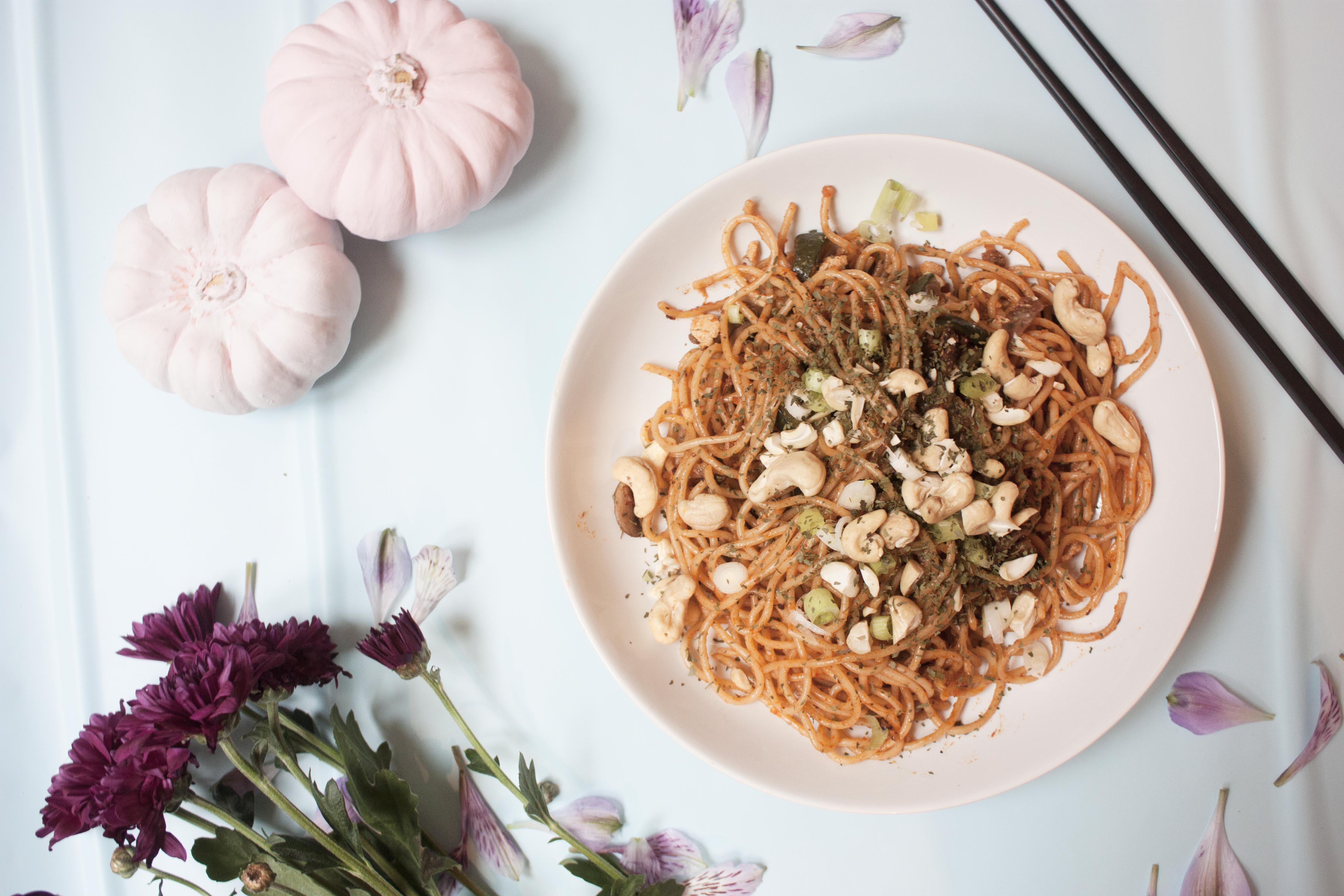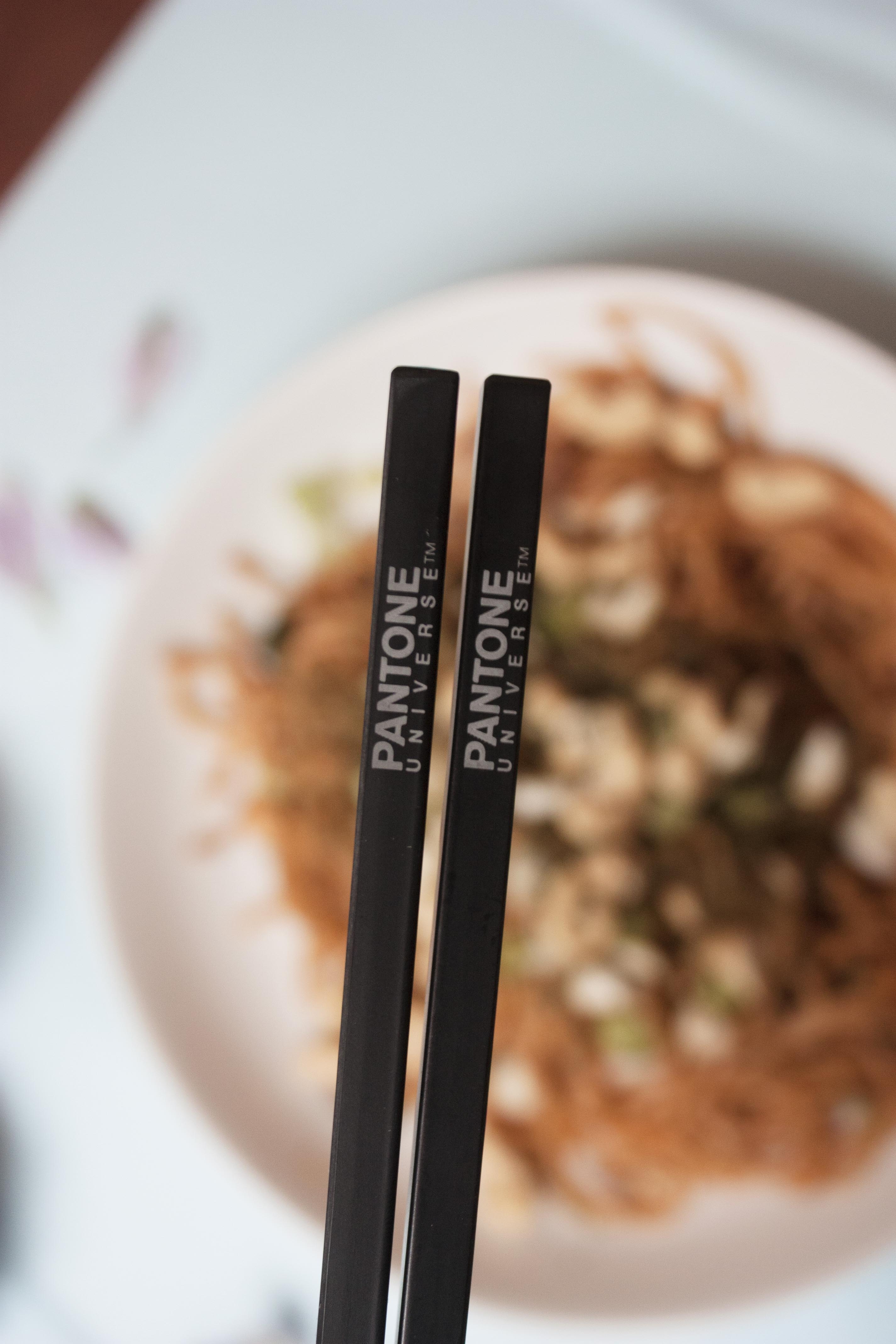 I realize it's been a while since I've posted a good ol' recipe and when I saw this guy kept popping up on my Pinterest, I took it as a sign from the shoe gods – I mean food gods, that I just had to try it! And I'm so so so glad i did! It also gave me a babin' opportunity to whip out my pantone chop sticks! Cause I'm cool like that yo!
Originally posted by Domestic Superhero here. It's a GREAT addition to the recipe collection before the festive season, just incase you need a christmas food break 🙂 and nothing beats a little heat on those chilly winter nights!
The original calls for eggs, and is one of those one pot recipes, but I have changed it a little to cater more to my tastebuds/life style. What's so great about this recipe is that it mostly contain things you already have in cupboard, or maybe thats just us? Cause we are obsessed with food…. No YOURE an inner fat kid.
So you need
1 pound (or 500 grams) spaghetti
2 TBS olive oil, divided
1 zucchini, cut in half vertically, then sliced in half circles
8 ounces (or 240 grams) mushroom, chopped
3 cloves garlic, minced
2 TBS Sukrin Gold (or brown sugar)
1/3 cup low sodium soy sauce
2 TBS Sriracha hot sauce (this is A LOT of spice, tone it down if you don't like spicy)
2 inches (or 5cm or length of your thumb) fresh ginger, grated
1 handful fresh cilantro, chopped
4 green onions, chopped
1/4 cup cashews, chopped
What you need to do
1. In a large stock pot, fill halfway with water, salt, and bring to a boil. Add spaghetti and cook according to package directions. Drain and set aside.
2. In a medium bowl combine brown sugar, soy sauce, Sriracha, and ginger; whisk well to combine; set aside.
4. Return large stock pot to stove, heat remaining 1 TBS oil over medium heat. Add zucchini, mushrooms, and garlic. Saute over medium high heat for 5-6 minutes or until veggies are cooked through.
5. Turn heat down to low, add pasta back to pot, then pour the sauce mixture over the top. Using a wooden spoon, stir well to coat pasta and vegetables with sauce. Remove from heat, add cashews, green onions, and cilantro; stir to combine.
6. Serve immediately.
This works great warm or cold, and you can add protein such as shrimp and chicken, cook separately and add towards the end after veggies.
There you go – Tuesday nights are officially sorted!