So you know when you buy a gorgeous light blue turquoise coat, and like all  your coat goals come together at once? And then, you know when you're wandering around east London after a fabulous brunch with Simply Argan, Lauren from SaharaSplash sees a wall that totes matches your coat color?
Oh sweet holy jam! It's like a match made in heaven!
but it's also freezing and windy and like NOT ideal for outfit pics. I believe my face below just says it all.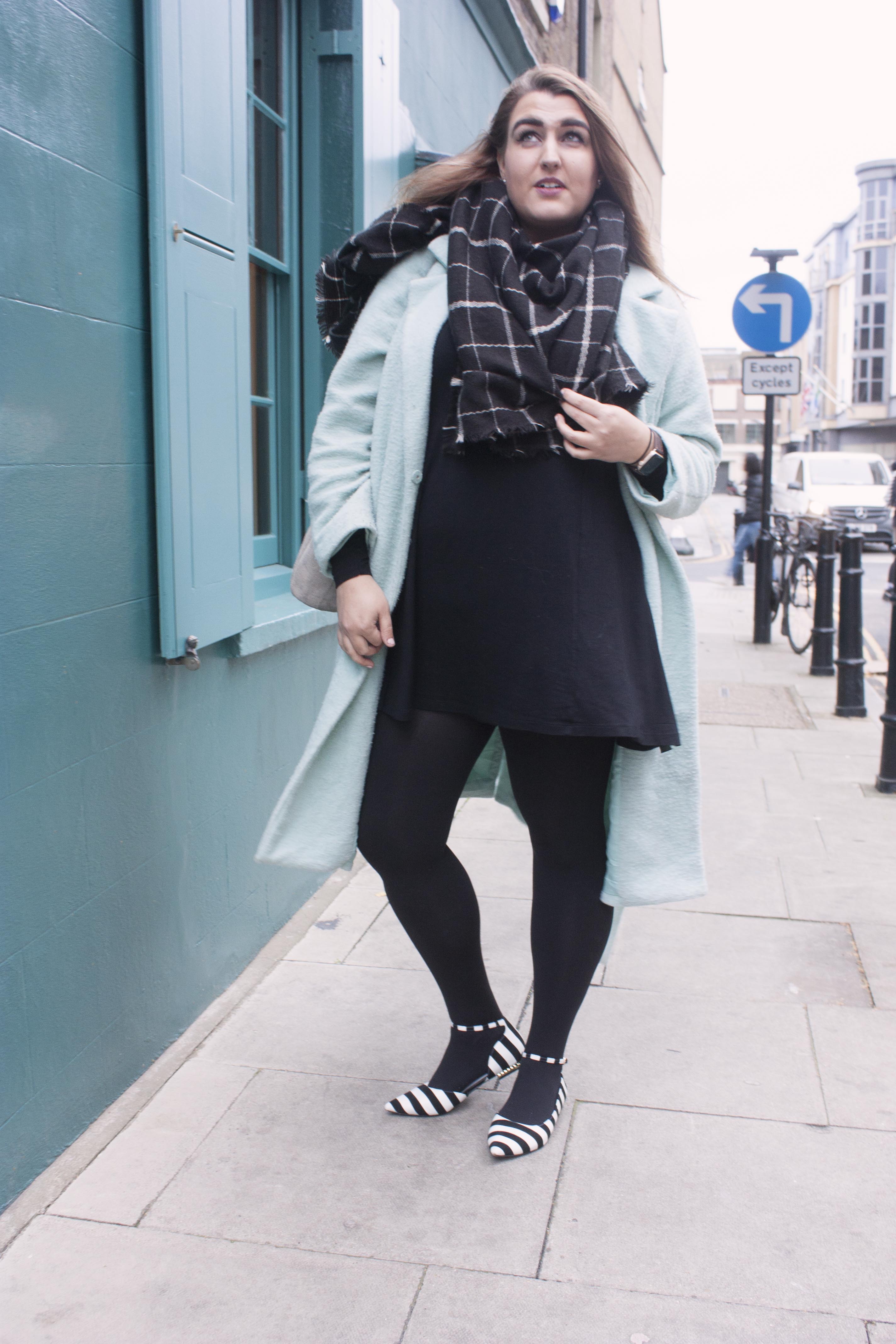 This is also the day I decided to take these beautiful puppies for a walk. I mean just look at the shoes..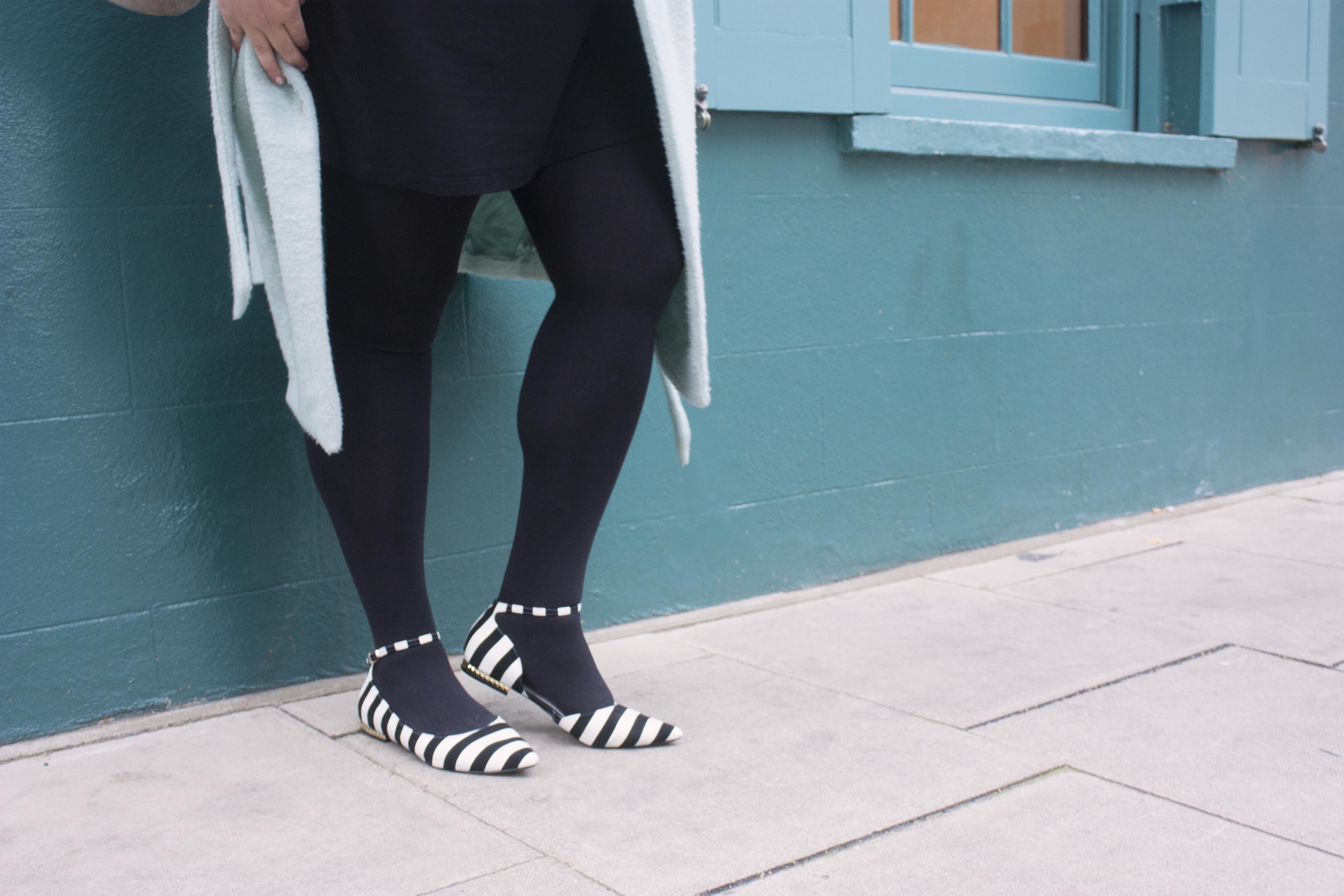 I SAID LOOK!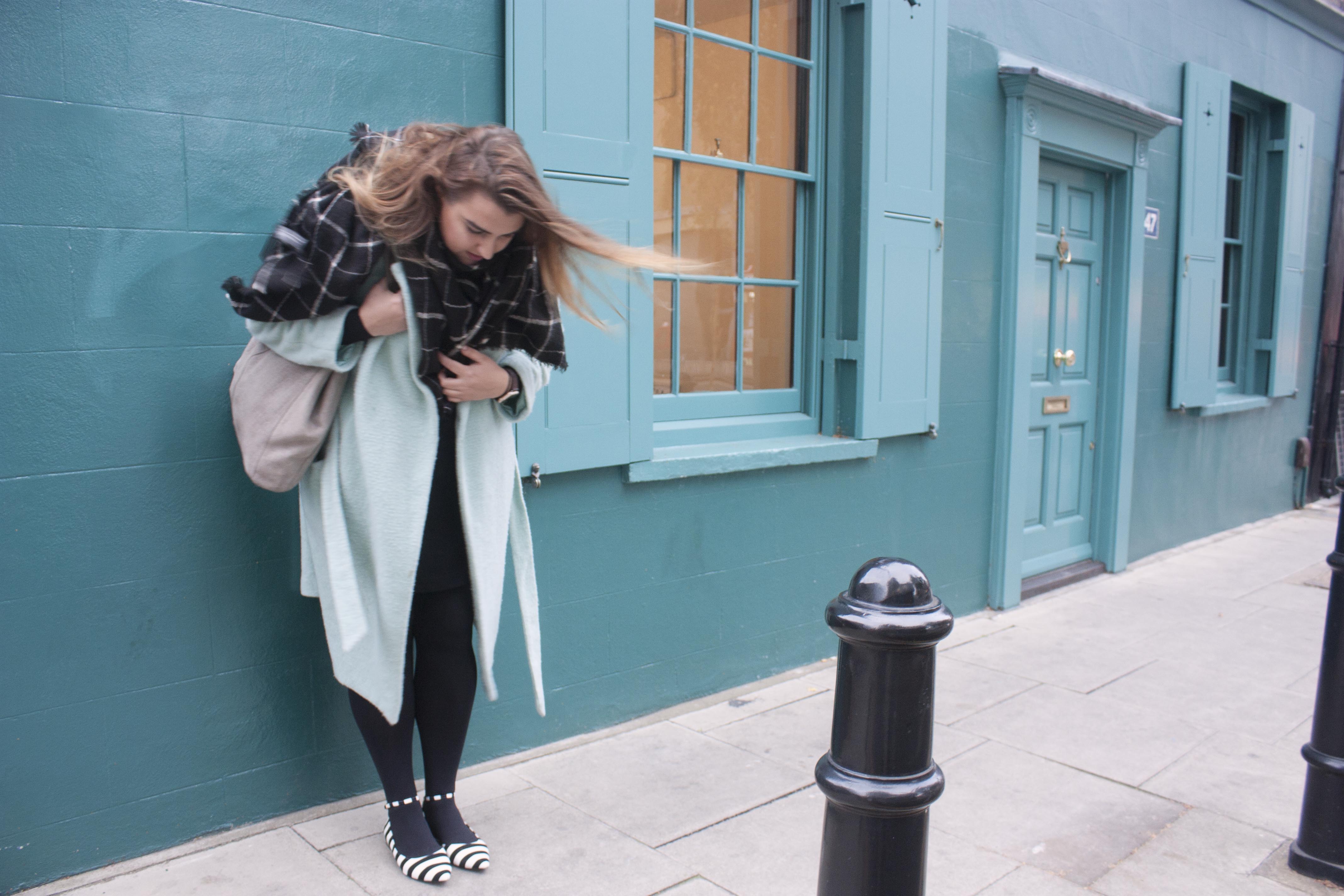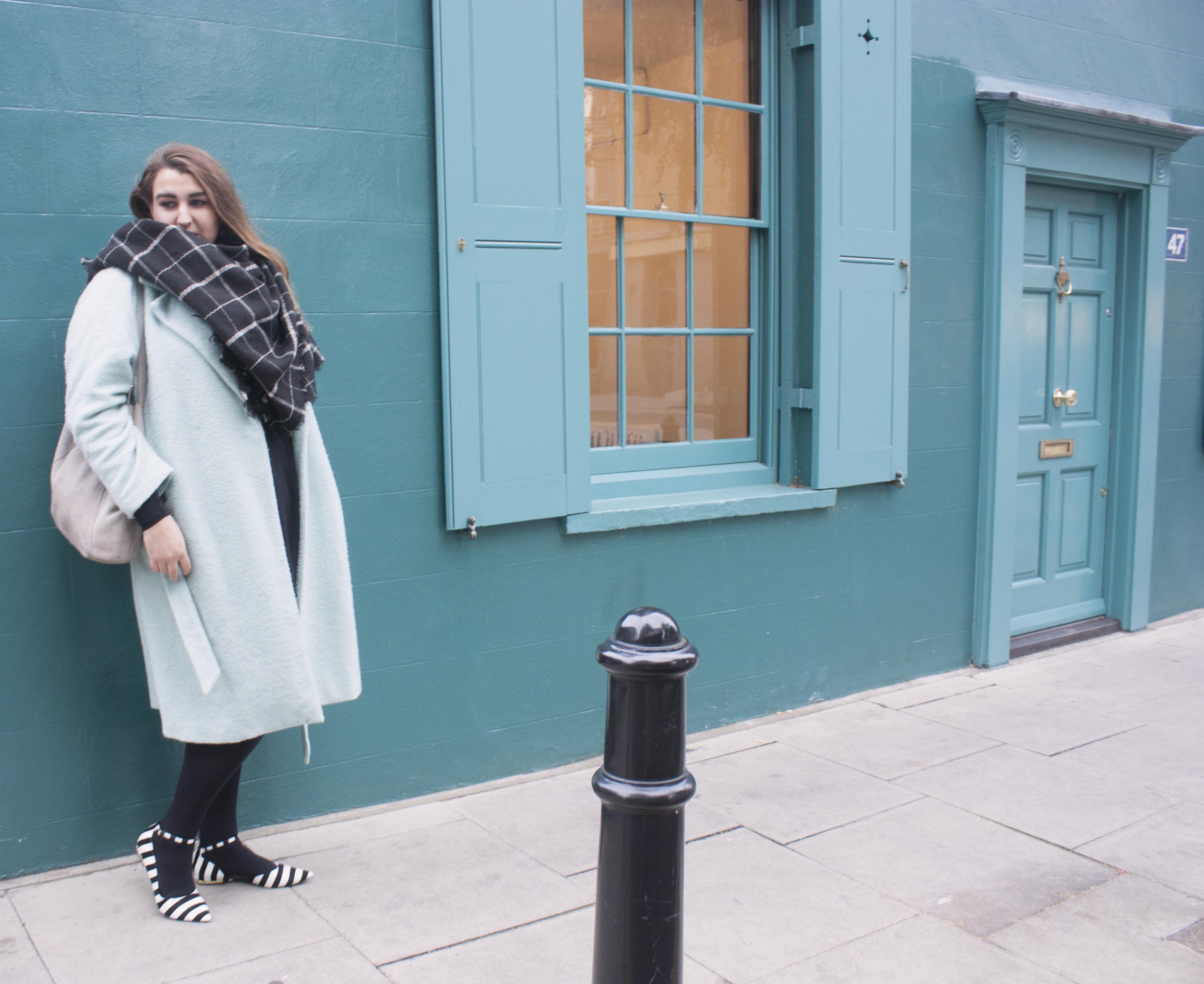 Now excuse me while I casually pretend to be knocking on this door.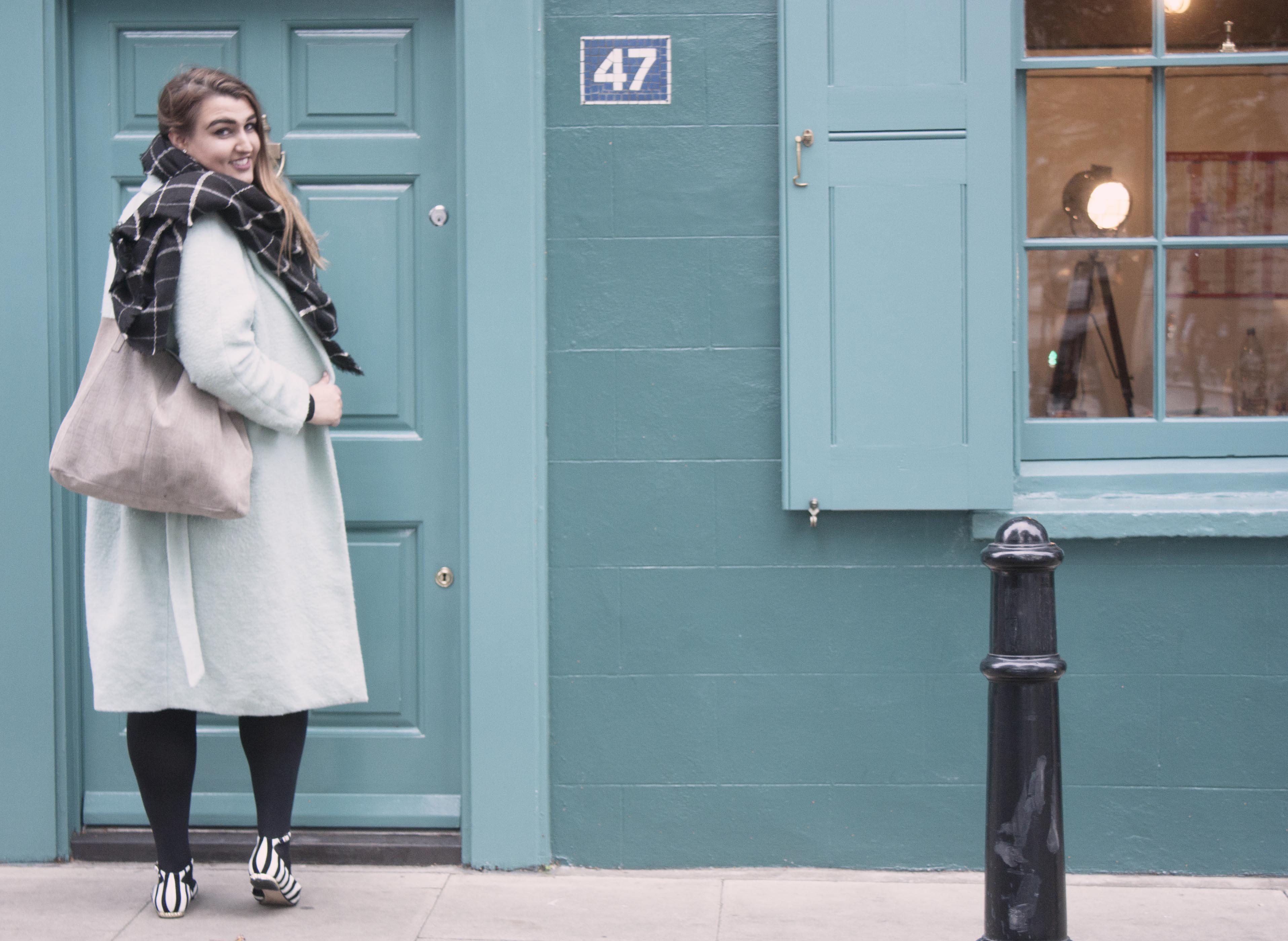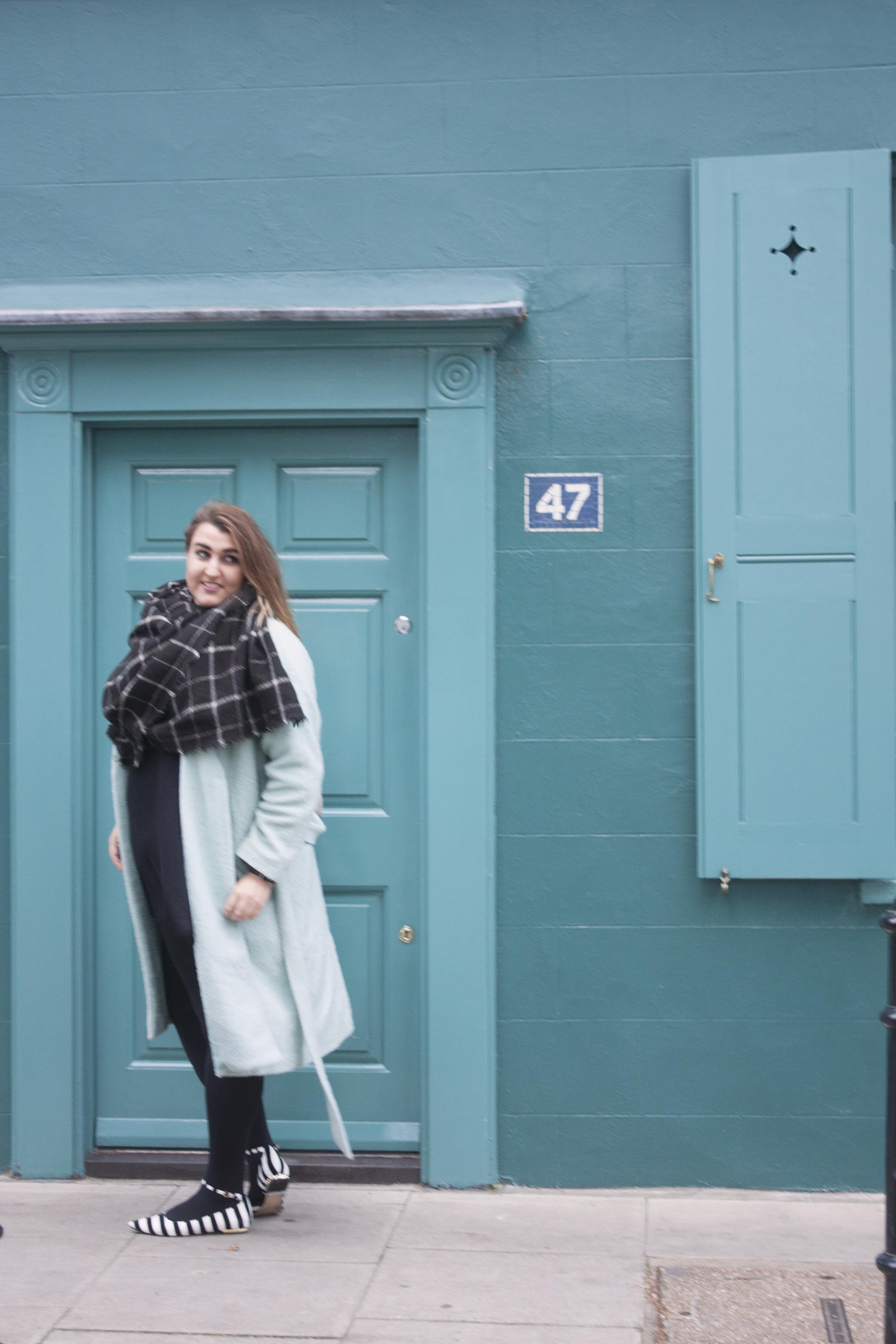 Nobody's home but YEAY for this wall!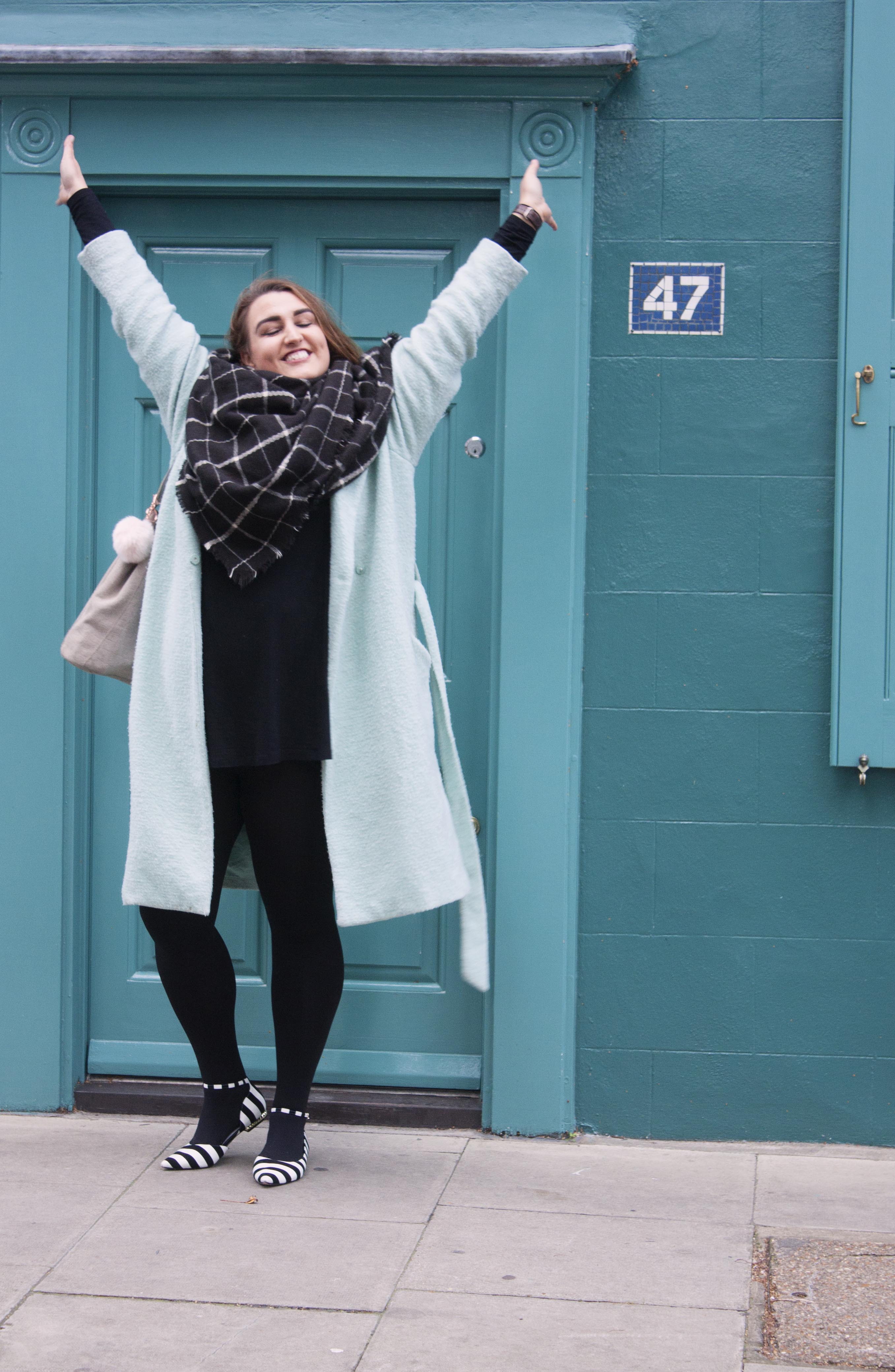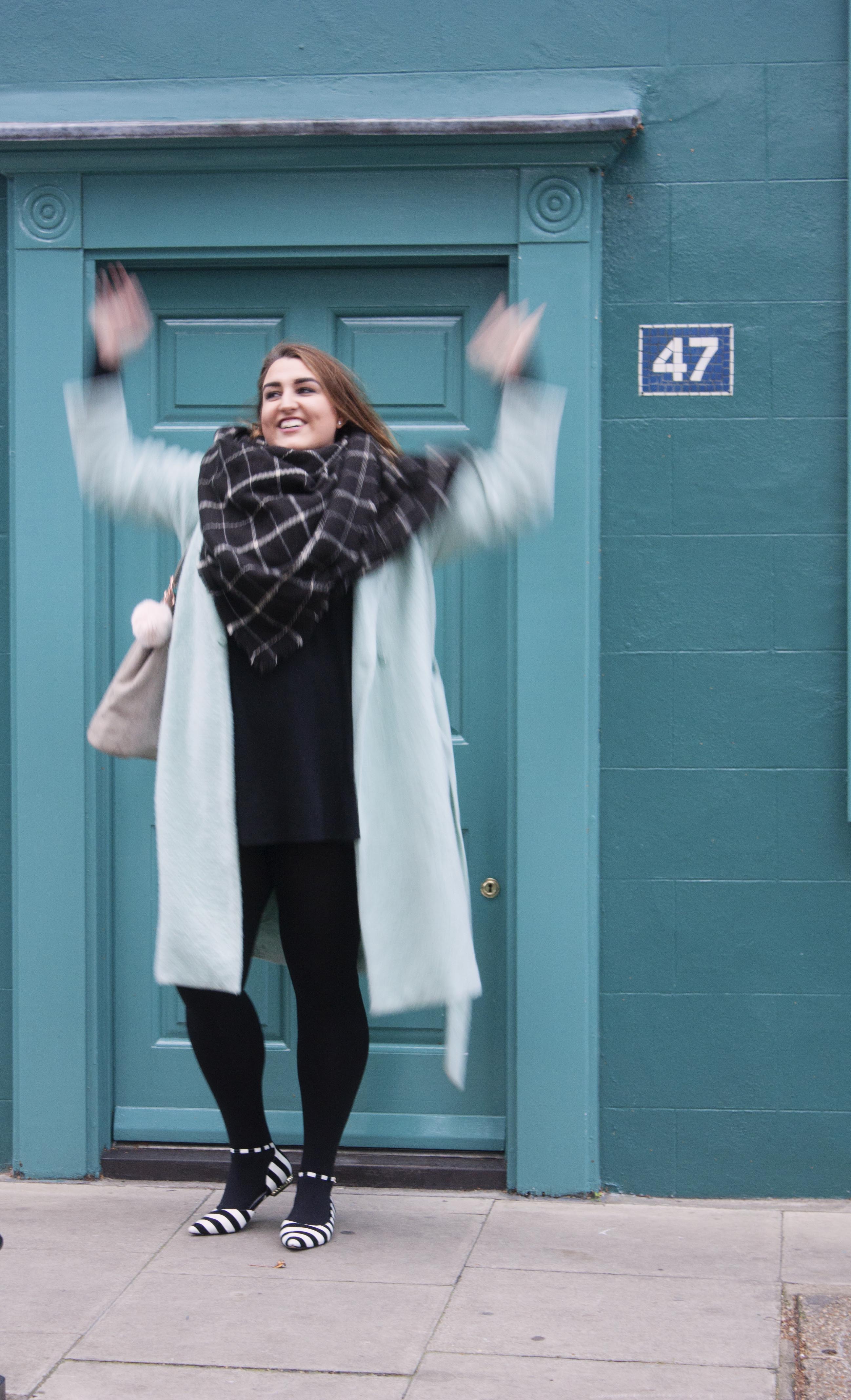 Most of my look is last years bargains so incase you wanna shop it, I've added some similar looking stuff below.
Shoes – Similar Coat – Bag – Similar Scarf