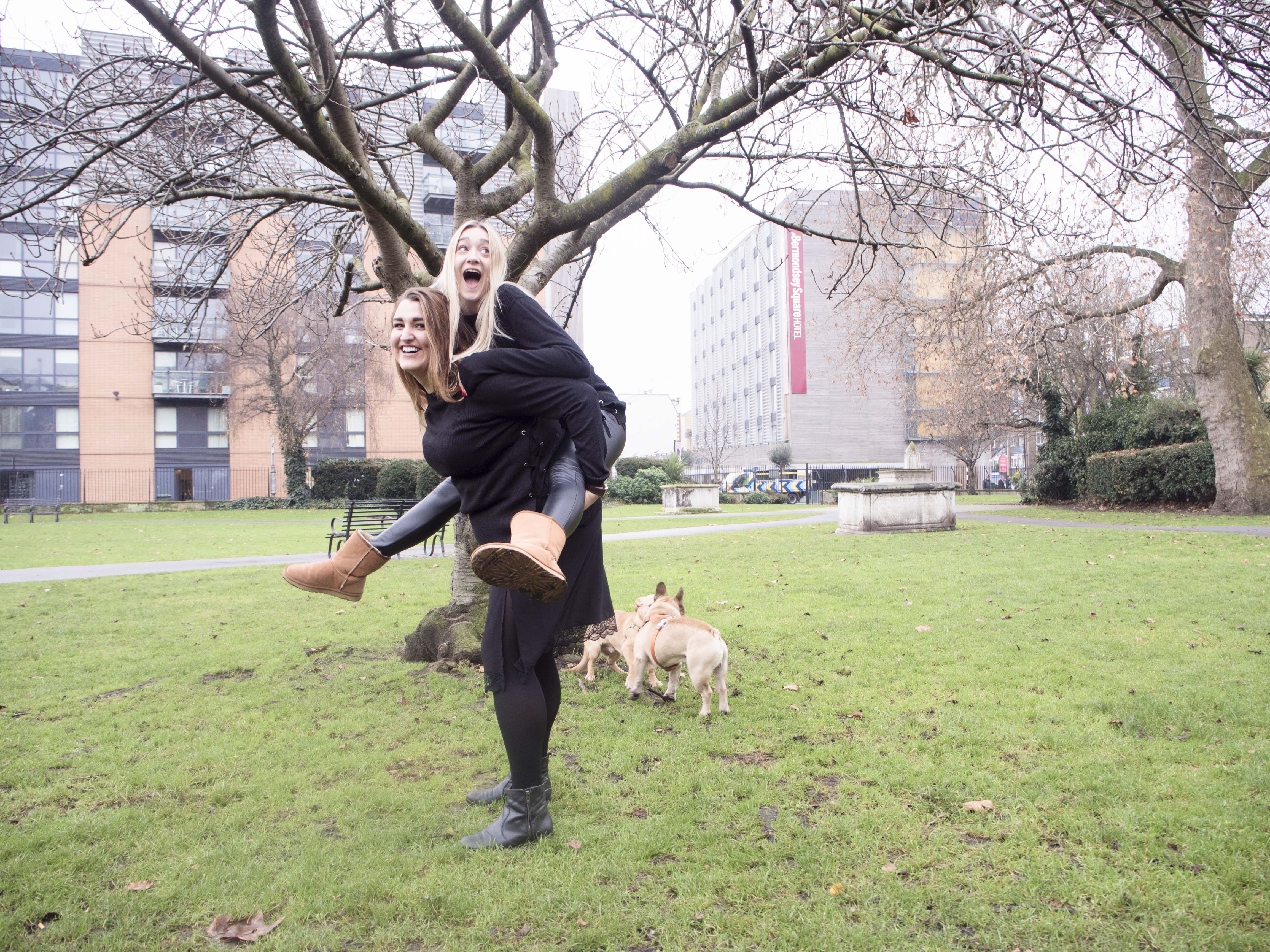 When I was 13, there was a fashion trend that the trousers you were supposed to wear, came with flares with a split, a sewn-in-seam and a size that said onesize fits all. Well, I can tell you the onesize certainly did not fit all and my already curvy body that had hit puberty just a little too early did not fit the mold. As much as I tried, the cheap fabric trousers would not suit. Luckily those trousers quickly went out of style when the likes of Trinny and Susanna hit the screens with their so called body confident tv shows about how to help women dress their size. It was all about the right bra, shapewear and wrapped dresses with a belt in the waist for those of us on the heavier side. Looking back, I honestly get a little infuriated just thinking about the whole ordeal and if I ever have to endure another wrapped dress I think I might vomit.
I don't know about you but I am so tired of people telling me what I can and cannot wear to "hide" my body. I don't wanna hide it. I wanna flaunt it! Like Carrie Bradshaw or Beyoncé in the crazy in love music video. Oh oh oh oh -uh -uhuhuh (that was my best Beyoncé impression)
But this is nothing new, if you have been reading my blog you know I am a huge advocate of positive body image. I hate the term plus size. For some reason the media makes it sounds so negative. Like does my body have to labeled? Why can't I just have a body?! And in any case, if so then we should start looking into labeling  all the different body types people have and stop grouping them. Which is why this really exciting for me to share with you. A project long in the making, along with my blogging bestie Lauren (who is my blogging soul twin), have teamed up with Simply Be to show you that body shaming in 2017 is not cool. One piece of clothing or 3 in our case, really does fit all. Whether is a size 2 or 20. You wear what you wanna wear!
We have picked 3 items from Simply Be's amazing winter collection and have styled the items to our personal taste to show you that what your size should not stand against you and your fashion dreams. It's all about bringing your personal style to it and owning it! Forget those 'dress for your bodyshape' rules. Dress for you!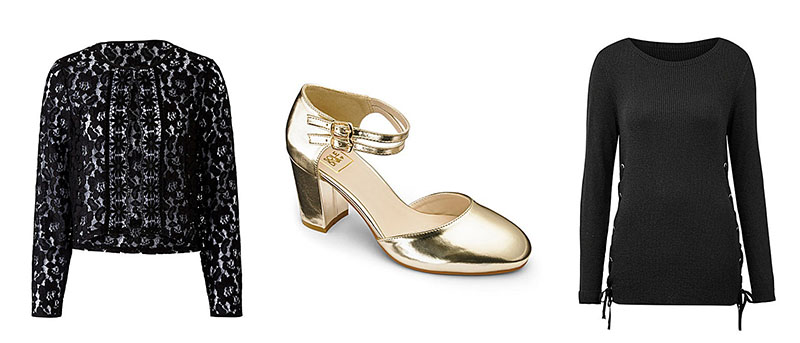 Now I know there are lots of blogging duos out there. Showing off how to style the same piece of clothing in different ways to suit their body types. However, in many ways, Lauren is my polar opposite which made this just a little more challenging and I never back down from a challenge! It was so much fun to see how the clothes we picked out together fit us. You can find Laurens post about how she styled hers here, and I really suggest you check it out!
For my first look, I decided to pair the jumper we picked out with this season's most spoken about skirt, the pleated midi.  I decided to pull up the strings in the jumper and create a 'crop top' effect. Why? Because why not? Do I always have to hide my problem area?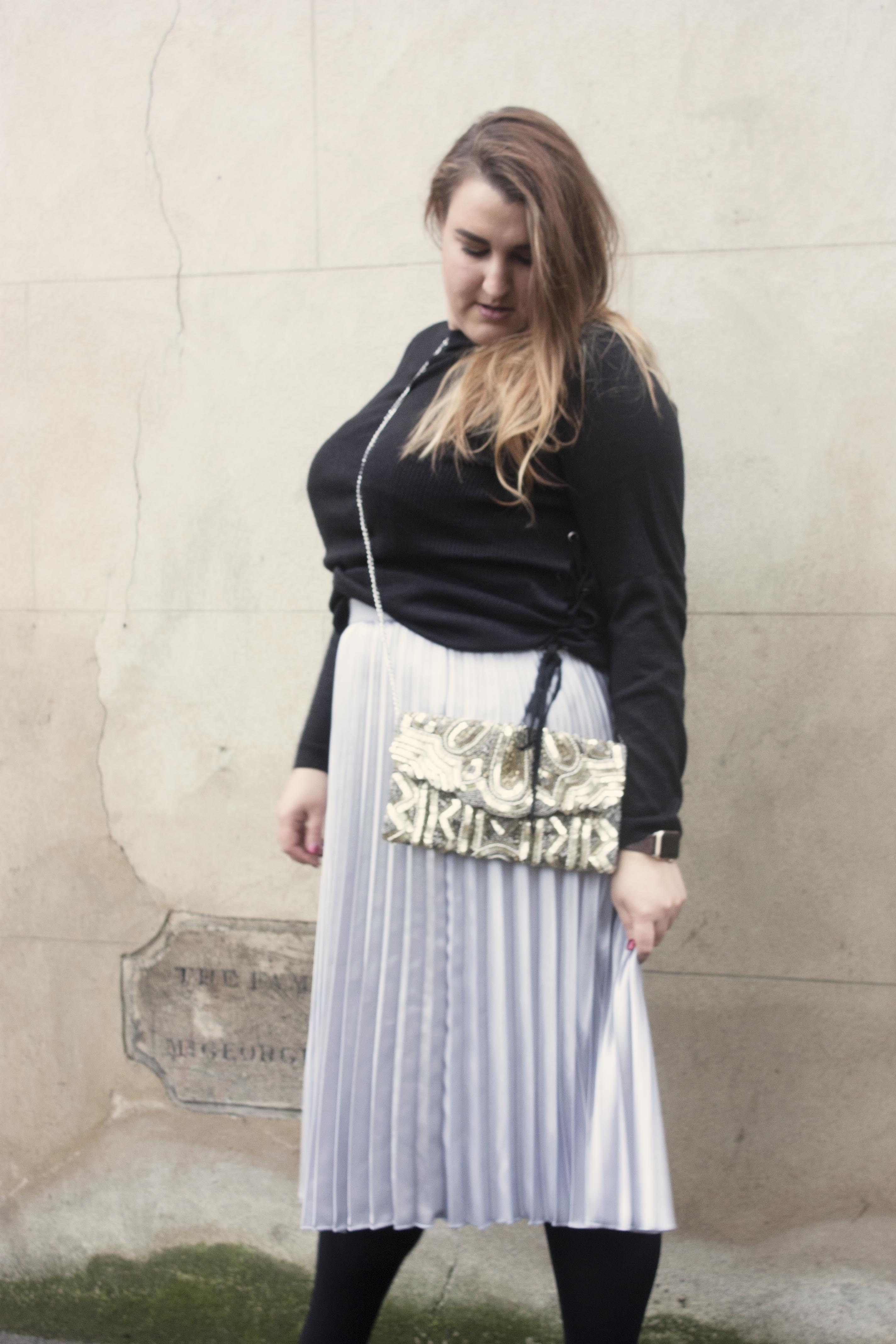 You cant see it, but the jumper has lots of tiny tiny silver glitter threads in it. Its such a subtle but beautiful effect!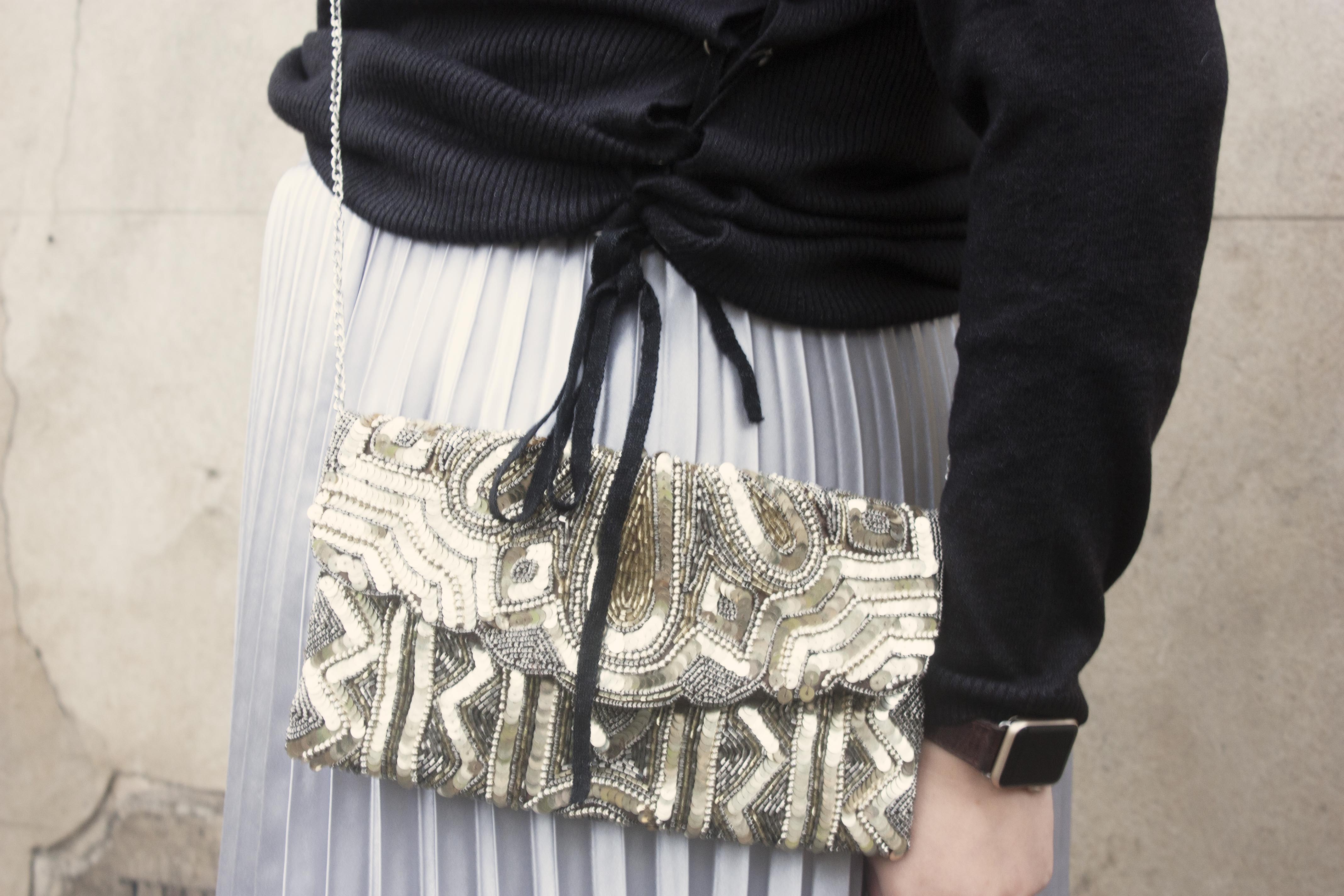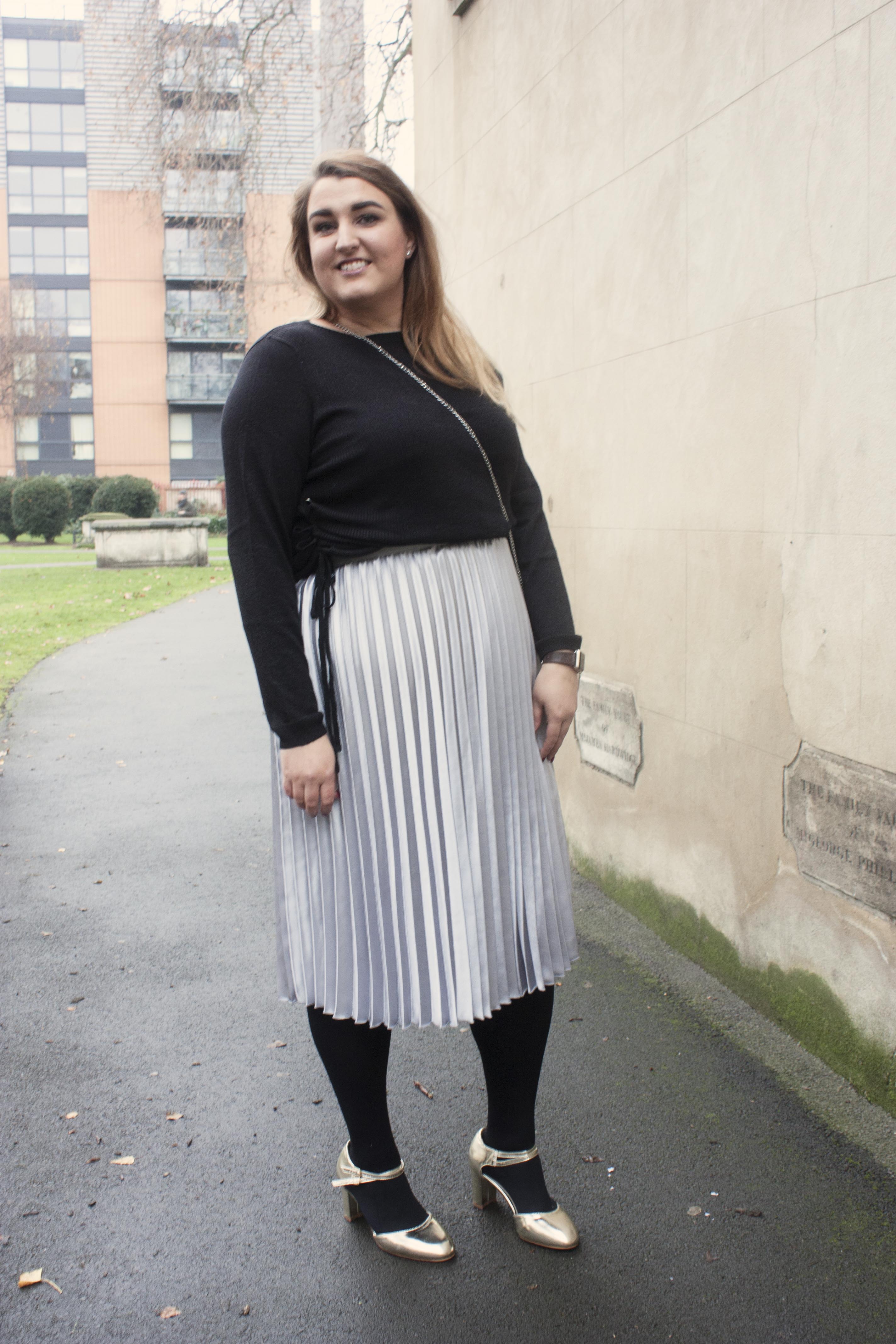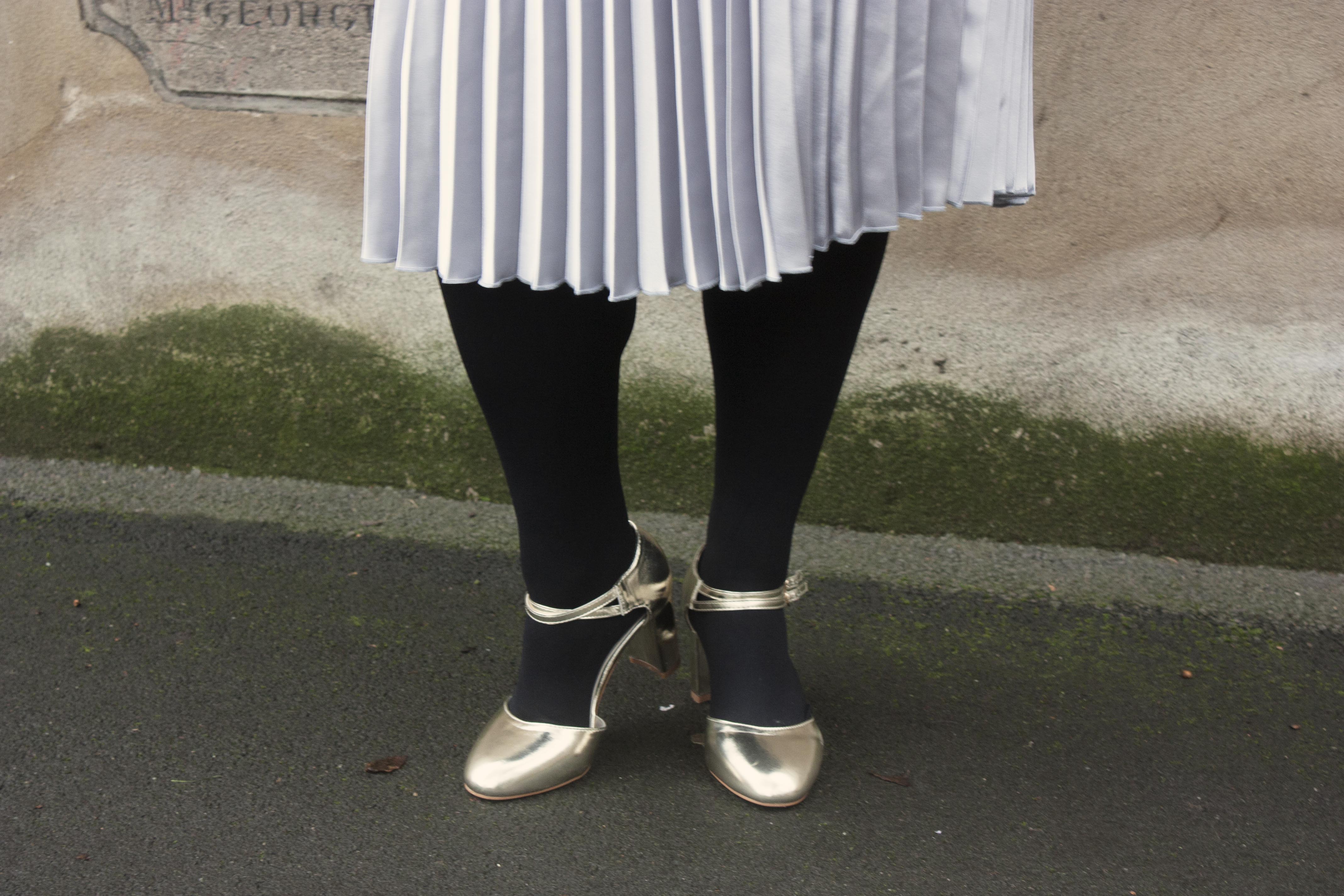 The shoes are also Simply Be and they are the comfiest heels ever! Like I could live in these! I would even go so far and say that I would maybe swap my slippers out for these! Maybe…
Jumper – Simply Be
Skirt – Primark
Shoes – Simply be
Our next item was a lace shrug, which Lauren and I instantly fell in love with! I was all like – oooooh how can I add more lace?! Because, not gonna lie, I love me some lace! A slip dress bought back before I discovered mini cheddars, with some saucy lace trims paired with the gold shoes really made them pop. 🙂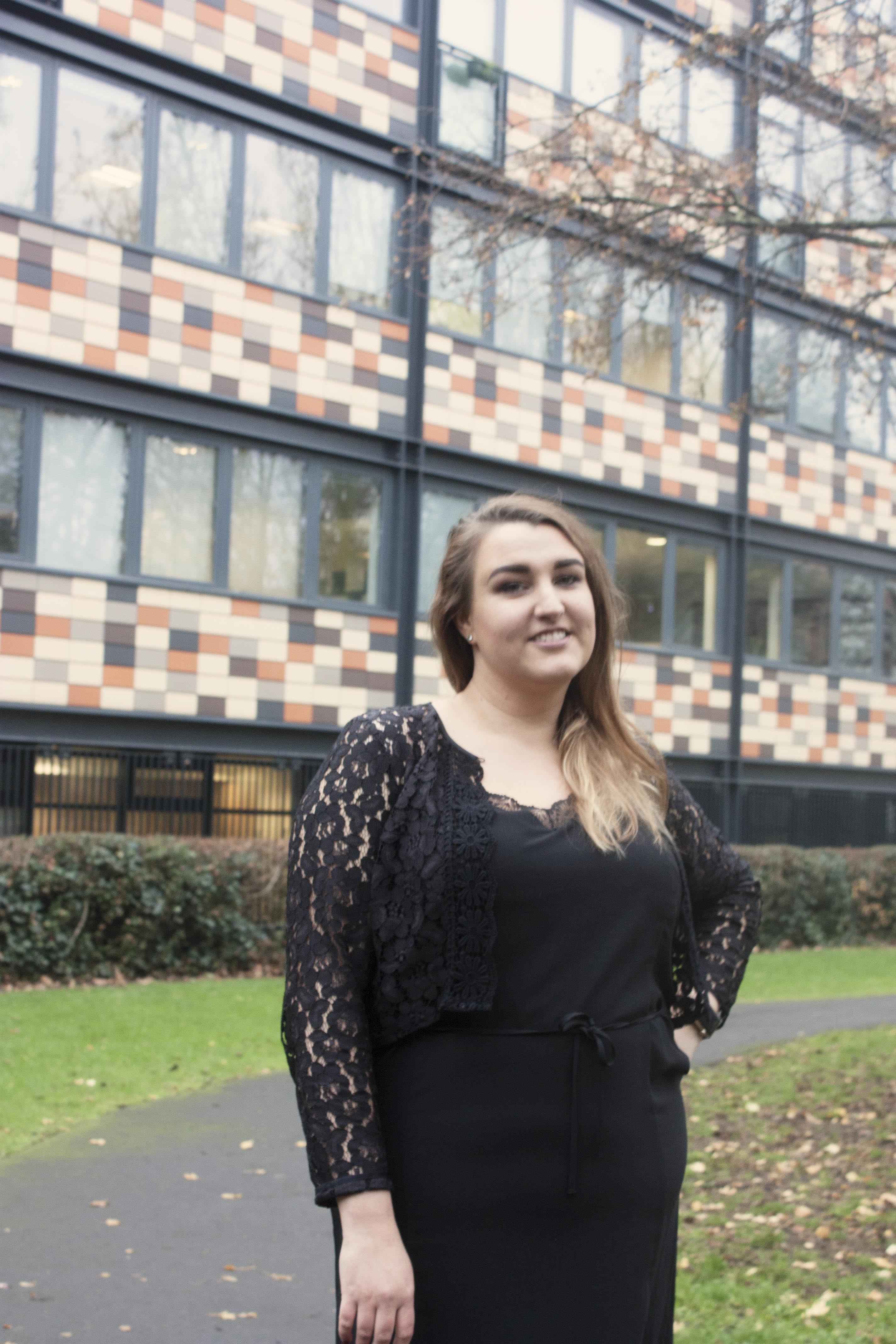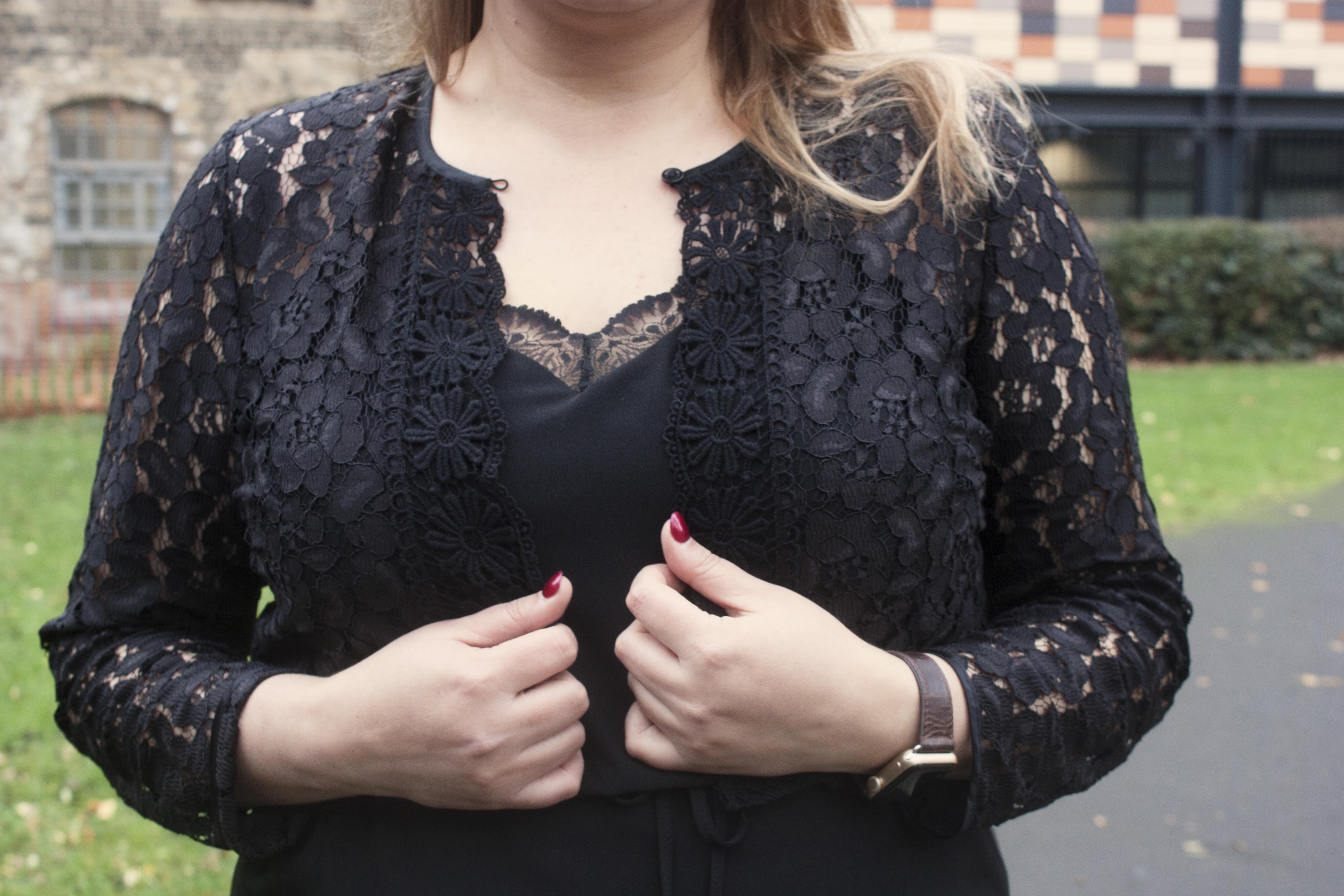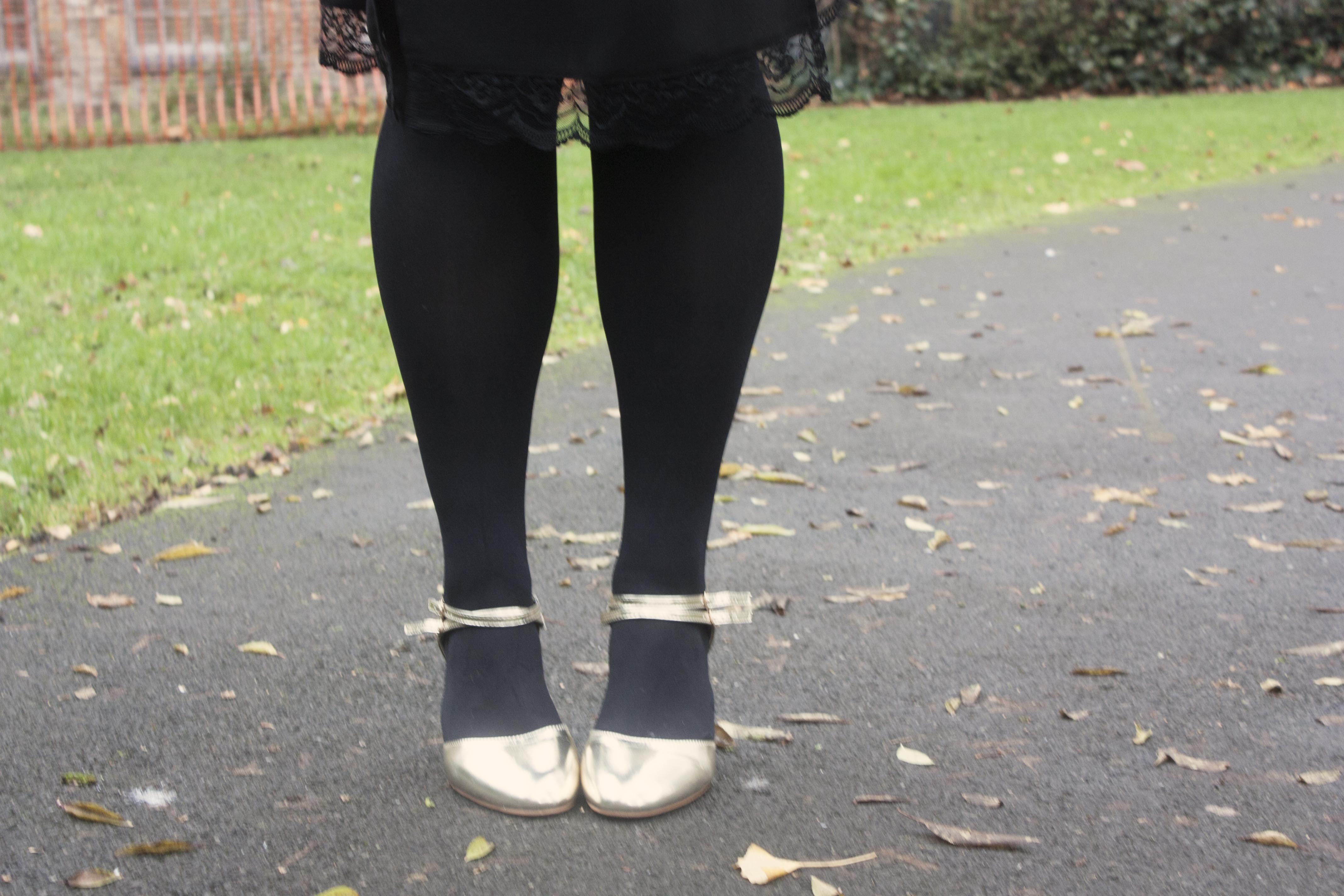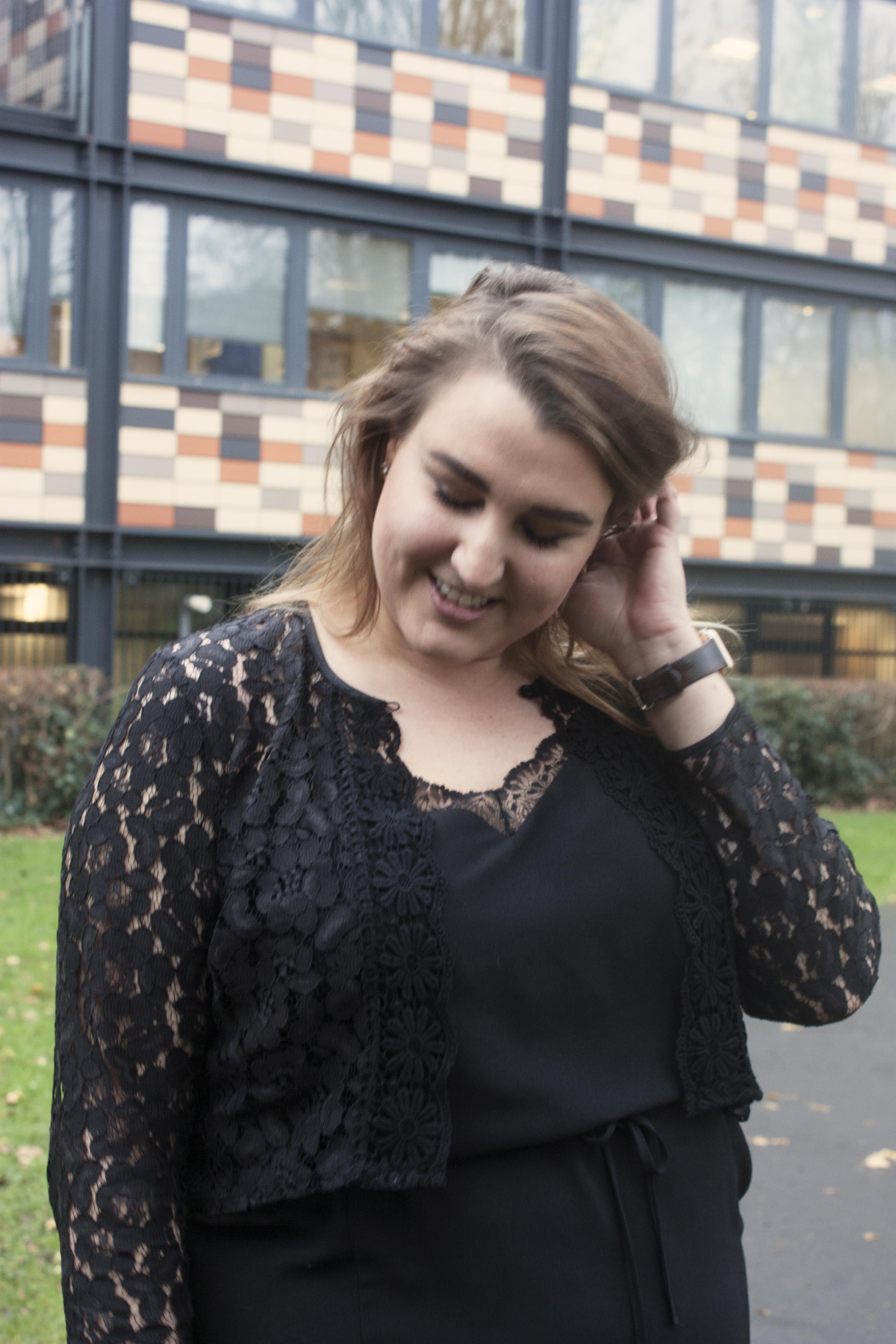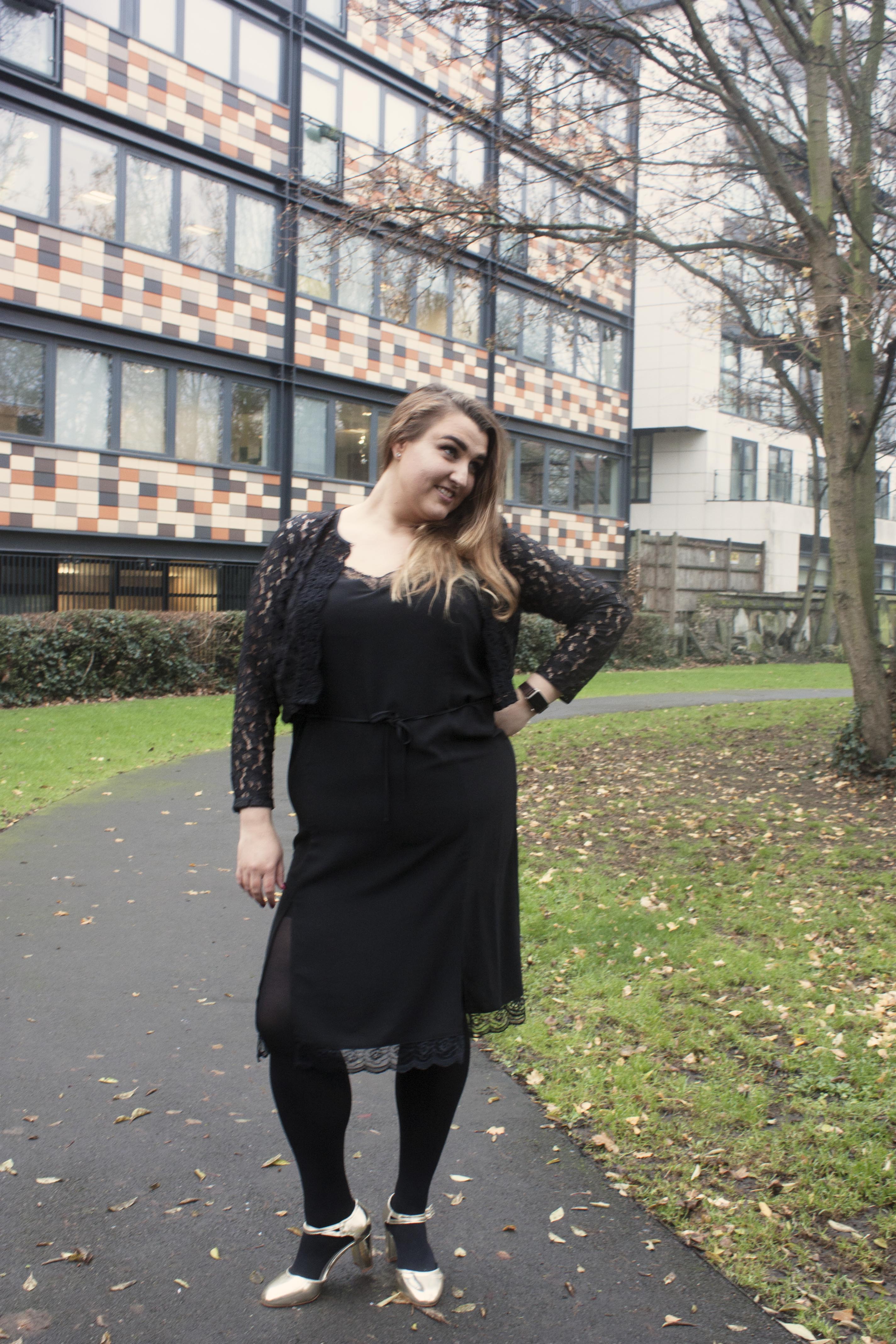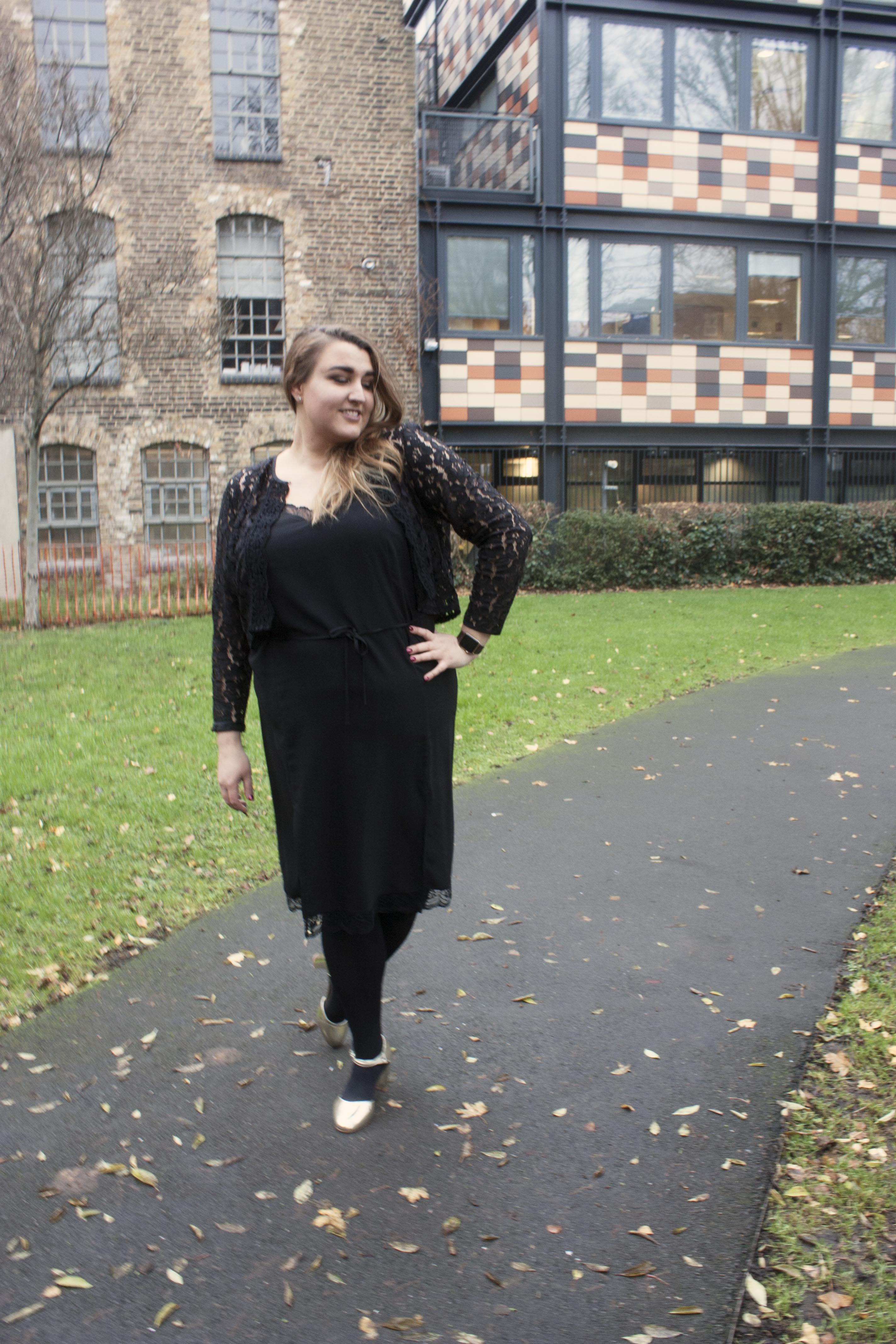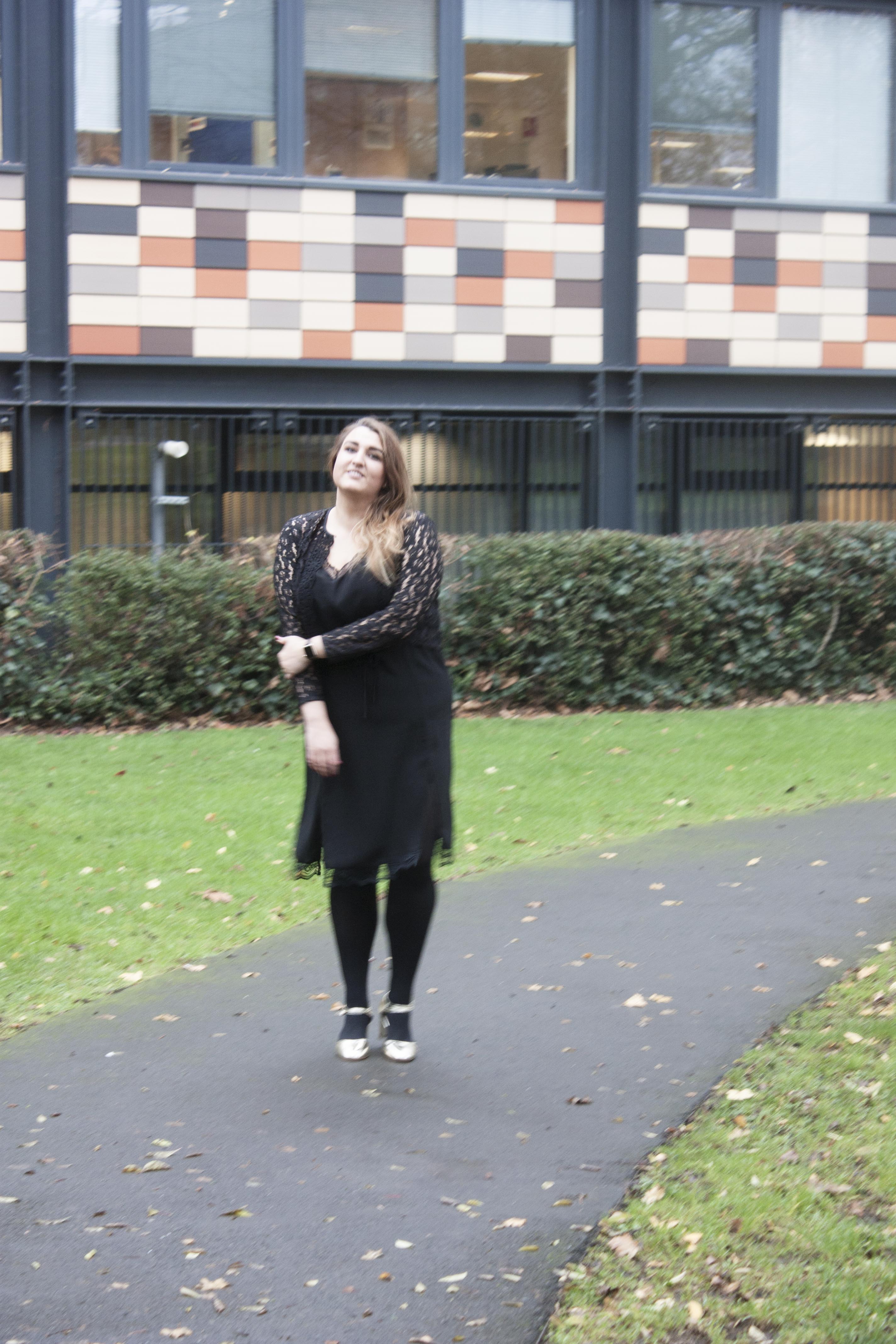 Shurg – Simply Be
Dress – River Island
Watch – Apple
Shoes – Simply be
Dont let your size limit your style, own your style and rock it. Remember you are fabulous! What would you wear if you let all the rules go?