Hellooooooo camels back day!
Man am I glad to see you! My manic week turned into chaotic a  week the second I left the house on Monday. It's only Wednesday and I've managed to cram in a trip to the opticians, a haircut, window shopping, a trip to the cinema and some blog shoots – as well as working full time. Hello she boss! In all honestly, most of my time has actually been spent wandering around the streets of London in the cold in between appointments because I clearly am not the best at organising.  Incase you were wondering, my appointments went as followed – not only am I still going blind, I also don't know how to take care of my hair. Even though the price tag of the million of products lined up on the bathtub edge beg to differ. I stood my ground though and somehow managed to walk out of the hair salon with the exact amount of hair left on my head that I wanted to AND without any additional products. Pat on the back to me.
It sounds stupid by I felt super responsible leaving the hairdressers without succumbing to the pressure and pleasure of buying a new hair product. Now that I'm about to enter the end of my twenties, (insert high pitched scream) I feel I really need to get my finances in order and set myself a financial goal for each year basically summing up how much I wanna save. No more pretending Im P Diddy with an endless cash flow.
So I spent last night with my piggy bank Burt setting up a plan, giving myself an allowance and emptying my 'saved items' on ASOS. (Goodbye beautiful baby blue suede biker jacket.) No more random useless purchases – those are my specialties btw. Burts the skull btw.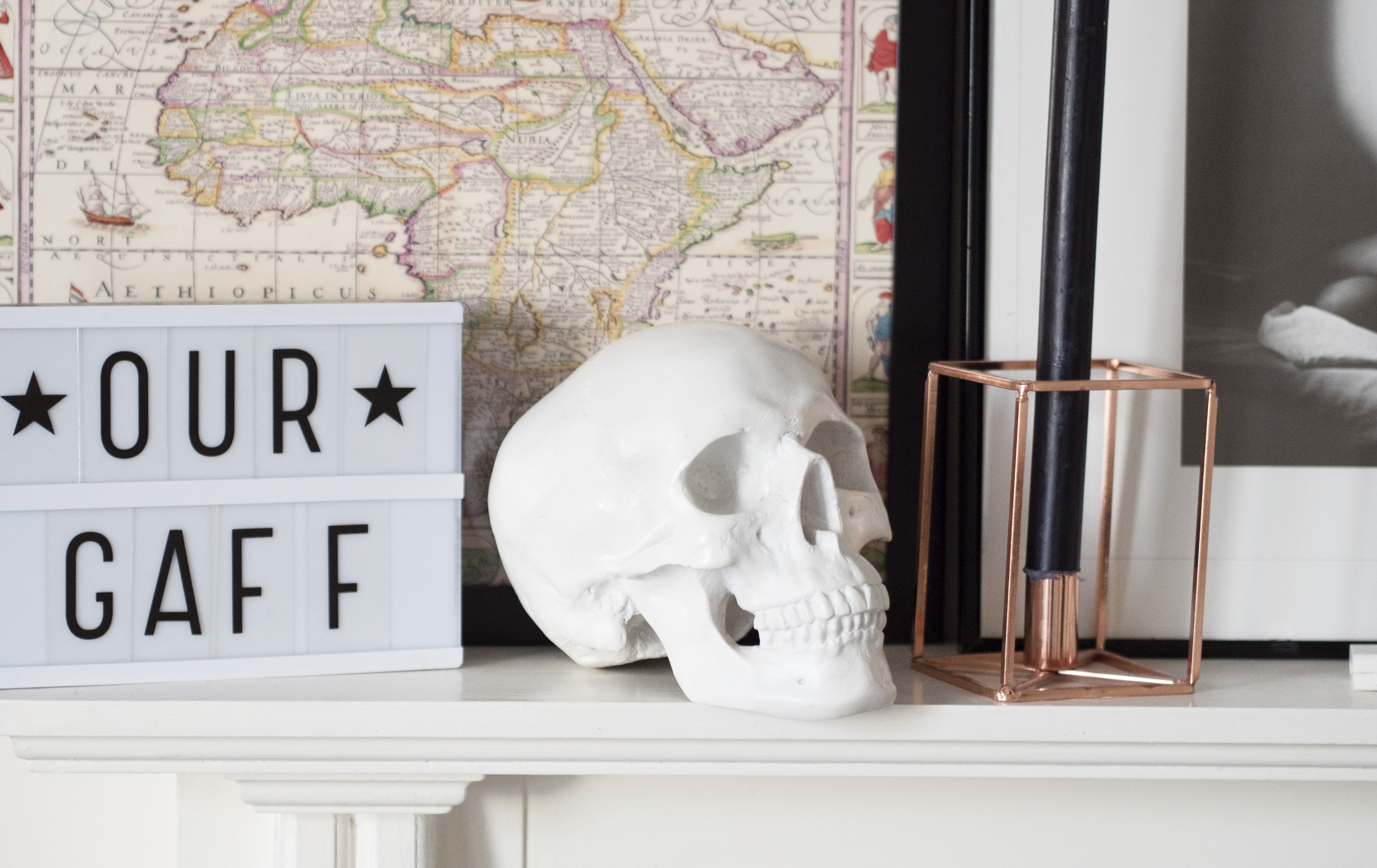 I might even start selling my stuff on Depop! Ok ok that might be pushing it a little too far, you never never know I might just need that random gold metallic Primark dress that still has the tags on it that I have never worn. LOL – oh Yasmine. I crack myself up sometimes!
Do you have trouble saving? I wrote a whole post on how to save money when things are tight. Have a look at it here ?