Right ladies. We need to have a chat. A chat about foundations. Now I am not claiming I am an expert, and I am no makeup artist but in my 29 years I have tried quite a few foundations and I feel I can shine some light on the whole choosing your perfect match.  Now let's be a little realistic, no foundation is gonna perform miracles, and there is a lot to be said for using the right primer underneath as well. Keep in mind that your skin changes as you age, it changes with your diet and hormones and it changes with the weather. Unfortunately, your foundation needs to change too.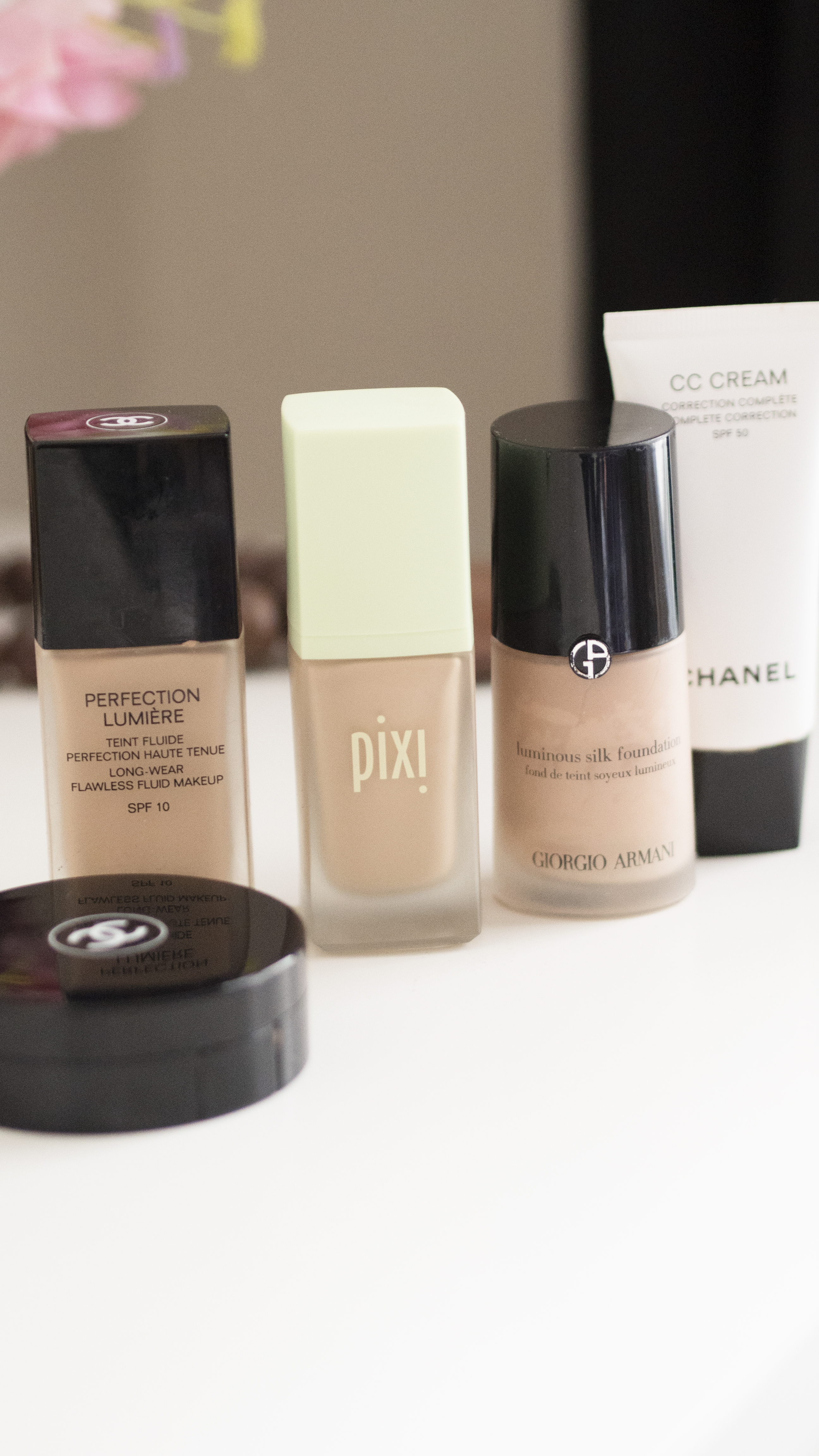 So far in my foundation career, I feel I can't go wrong with Chanel. I have used 3 of their foundations at separate times in my life where my skin has been in 3 stages.  Now what I say may not apply to you – everybody's skin is different. Hopefully, it will help you save some money along they way.  First of all please for the love of makeup gods go get your skin tone matched before you go out and drop your hard earned cash on something that won't work for you. You can get your skin matched at pretty much any beauty counter and remember, each brand has their own variety of shades so try a few to find your perfect match!
Your foundation is only as good as exactly that – your foundation. Find out what kind of skin type you have and go from there. You want to make sure the moisturizer you are using is actually benefiting your skin to help as a base layer for your makeup before you use a primer. I swear to Smashbox photo finished primer. Its the holy grail in my opinion, and there isn't nothing that beats it. It's an oldy but a goodie.A little pricey yes – but a little goes a long way, and if you like your makeup staying put all day it's more of an investment.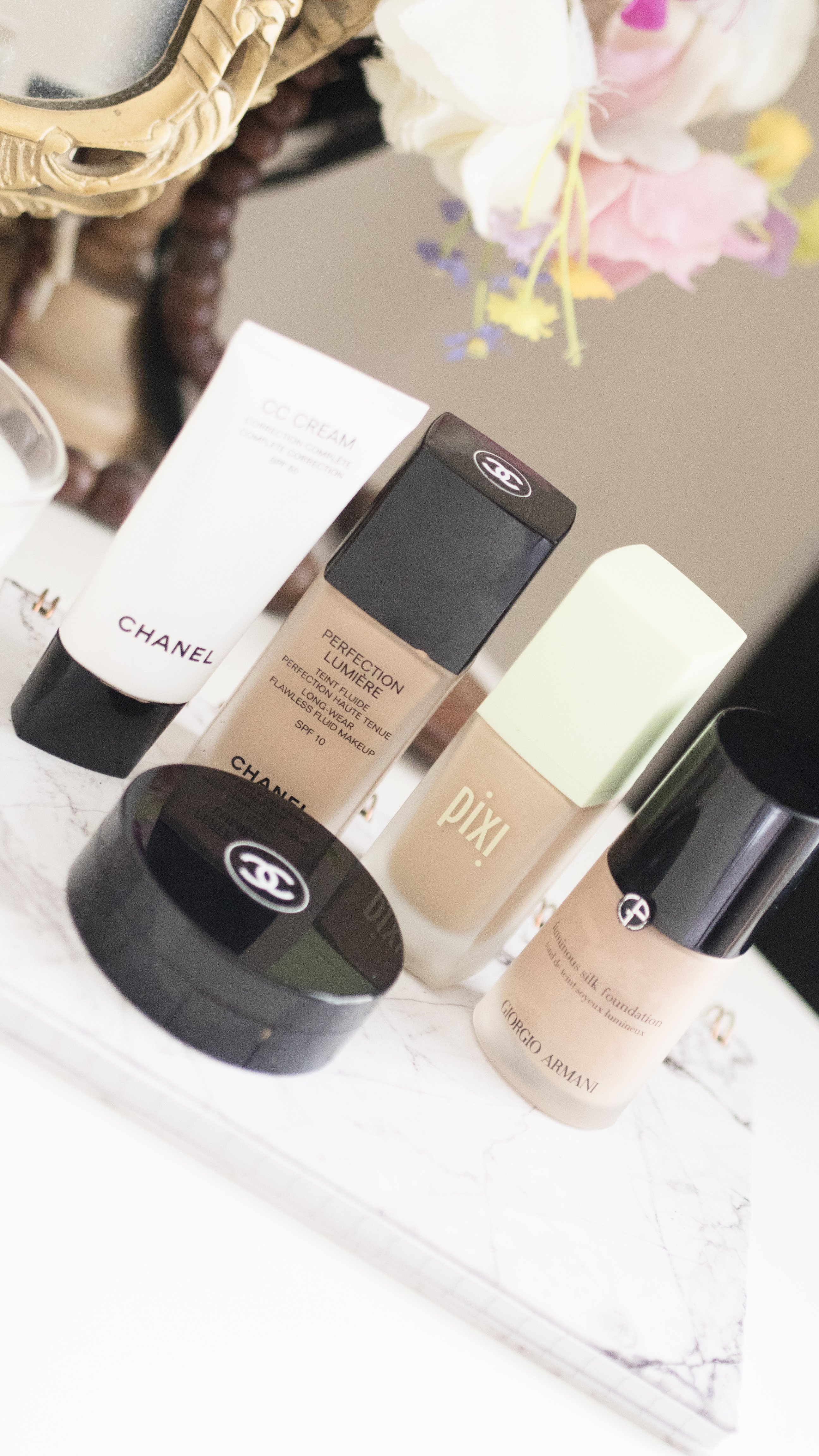 Combination Skin
Chanel Vitalumiere Aqua – I found the Chanel Vitalumiere Aqua compact foundation amazing for my early 20s combination skin. It was easy to apply, gave great coverage and lasted all night, which was incredibly important when I was 23 and wanted to look as fresh at 4 am as I did at 8 pm. Priorities aye! I also loved how it when from a cream to a powder when applied, kept my oily zones at bay but still gave me a glowy healthy complexion. Unfortunately, I believe these are going out of production so nab one up while you still can!
Oil skin
Nars Sheer Glow foundation – So when I hit my mid-20s, I went from combination to oily skin (or so I thought anyway) and I was also gymming A LOT and felt I was constantly sweating. In the summer of 2015, or maybe it was 14, the girls and I were going on a long weekend trip to Ibiza. I was panicking, I was NOT keen on having my foundation melting off while raving and sweating on the dancefloor. Luckily before we were flying off I was in need of a new foundation and was lucky enough to get a sample of Nars Sheer Glow. Although this foundation is for dry skin, it works wonders on oily skin. I remember one night I didn't take off my makeup when we got back to the hotel, and the next morning I had to use 2 face wipes ( yes I was still using face wipes then!) to get it all off.  You can basically say Nars Sheer Glow is Ibiza-friendly!
Dehydrated skin/Dry skin
Armani Giorgio Luminous Silk – Now if you haven't heard about this foundation – you have been living under a rock. This is the holy grail of all foundations. The Giorgio Armani Luminous Silk is incredible. I actually don't have words, its very light weight and very lightly perfumed – a perfect combo in my eyes. Its long lasting, and has a buildable coverage. I love how on dry skin it doesn't just get sucked in by your skin but gives you such a healthy glow. Another favorite of mine now that I have discovered I have dehydrated skin and in fact not oily skin, is Chanel CC cream (or color correction). Its very light weight, as amazing coverage and really does color correct your skin. Now because it's a CC cream and not a foundation, it's not long lasting but it is a way to feel makeup fresh without a full face of makeup.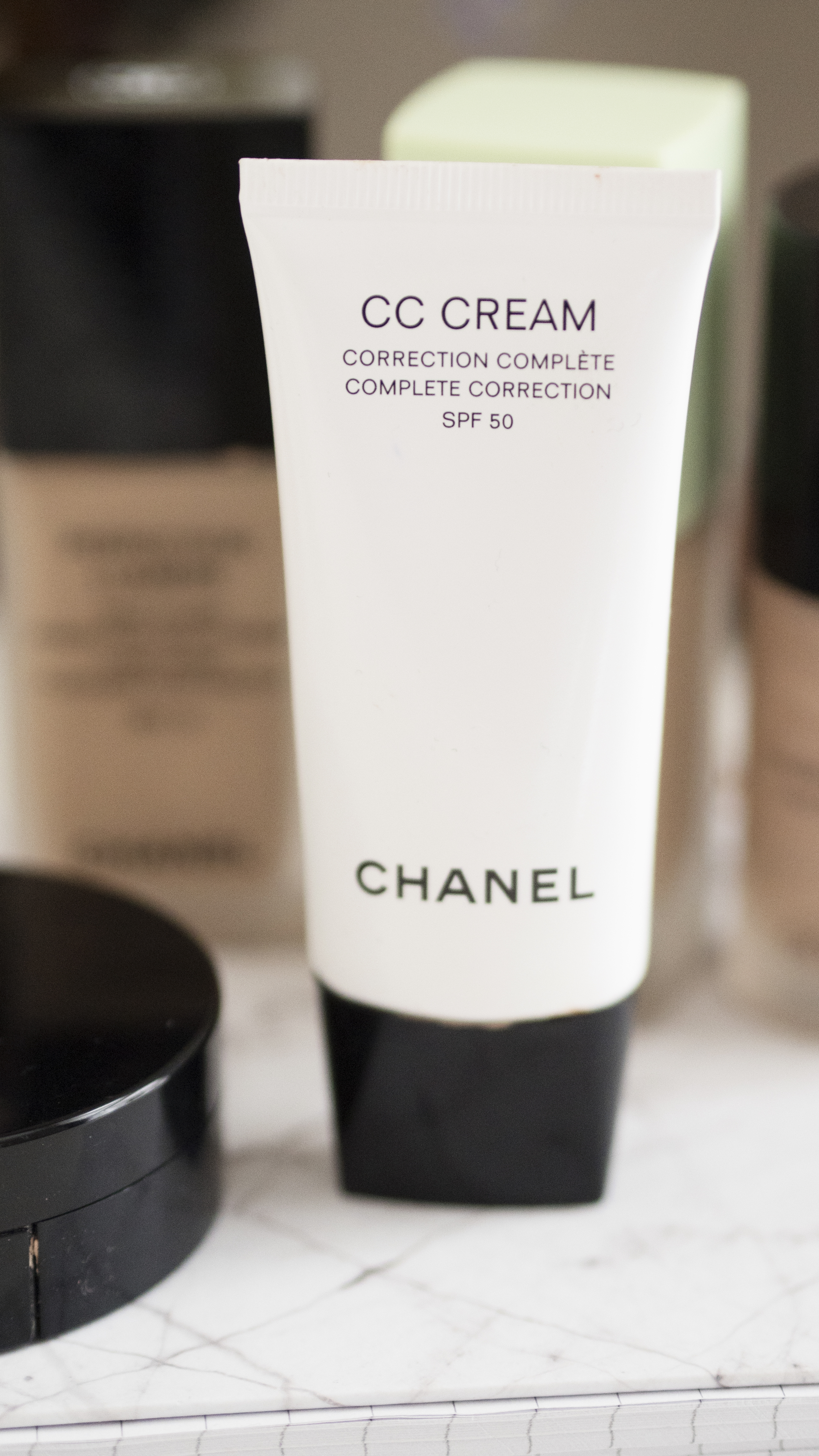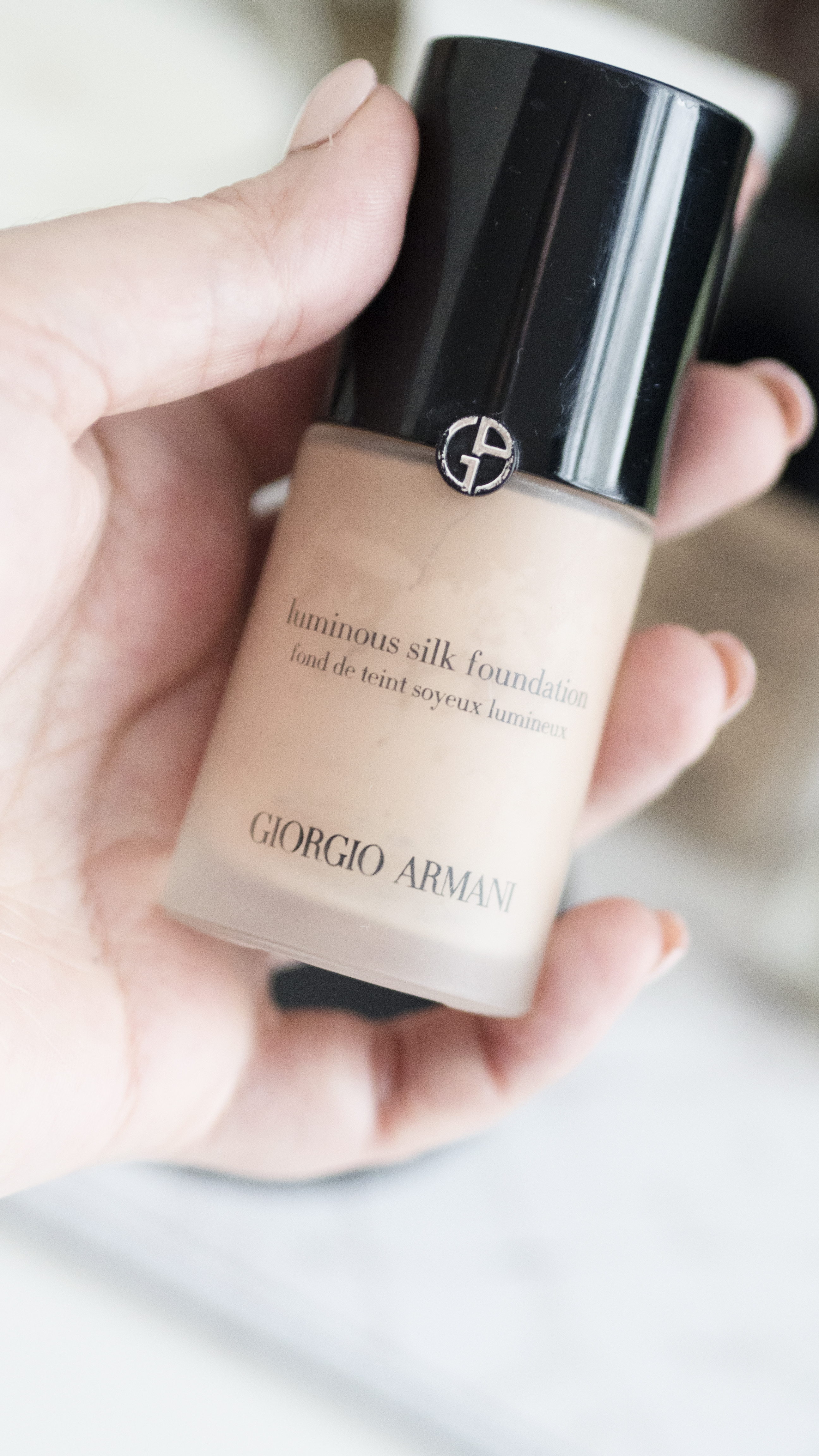 All arounder
The Chanel Perfection Lumiere – I'm classing this as an all-rounder, as this foundation is set to adapt to your skin type. I currently have dehydrated skin and it works incredibly well for me and my skin. Its the one I am actually currently using. It has a matte finish, medium coverage but again buildable. I use it over my Smashbox primer and it lasts all day – and I mean aaaaalll day. Like 16 hour day.
I'm a bit over it, as I'm not keen on the smell, and I'm a bit over matte foundation finishing but that does not reflect the performance of the foundation, just my personal feeling of being over. 🙂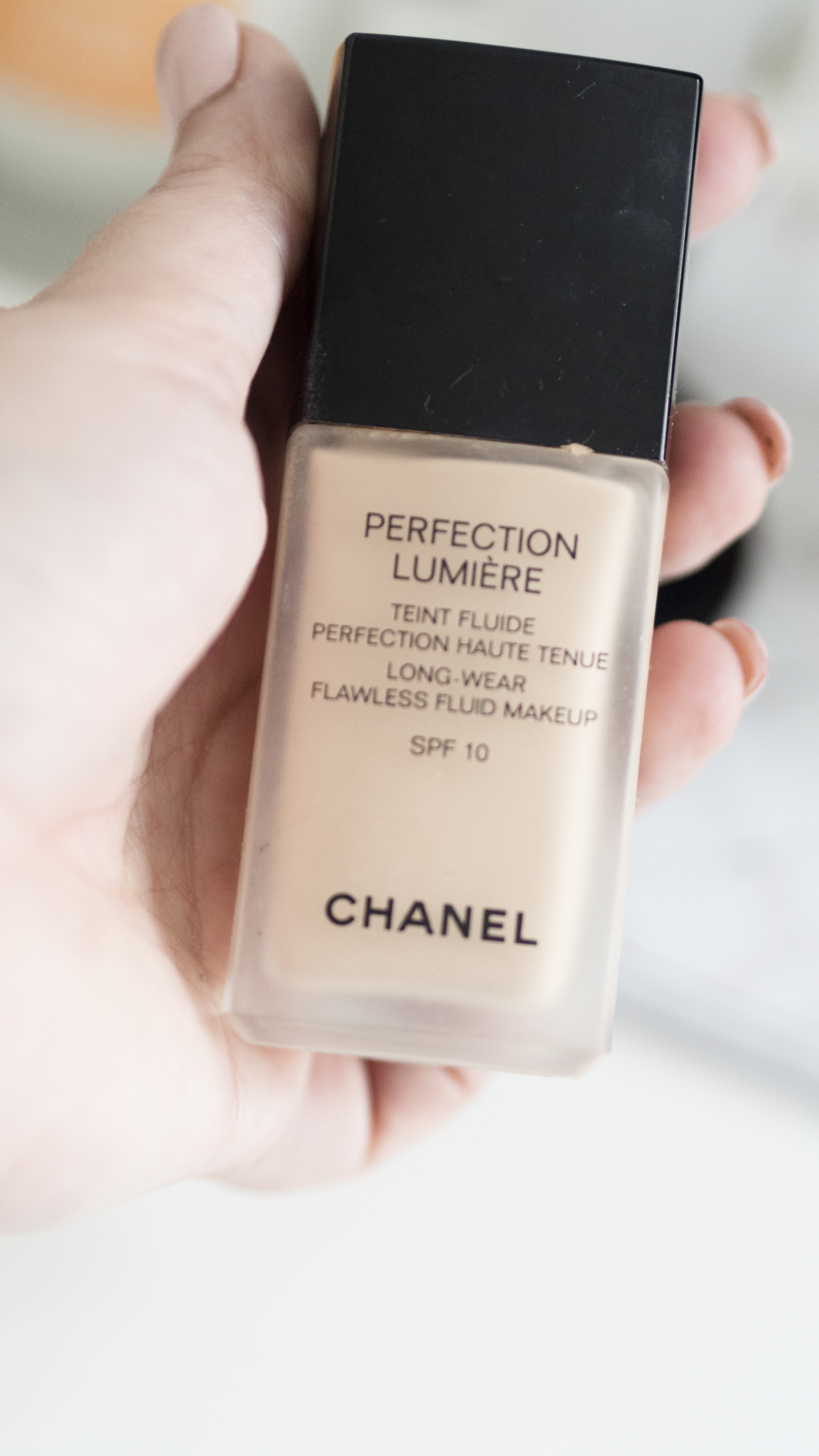 Anyway I know this is a bit random as I'm not a beauty blogger but thought I would try something new ?!