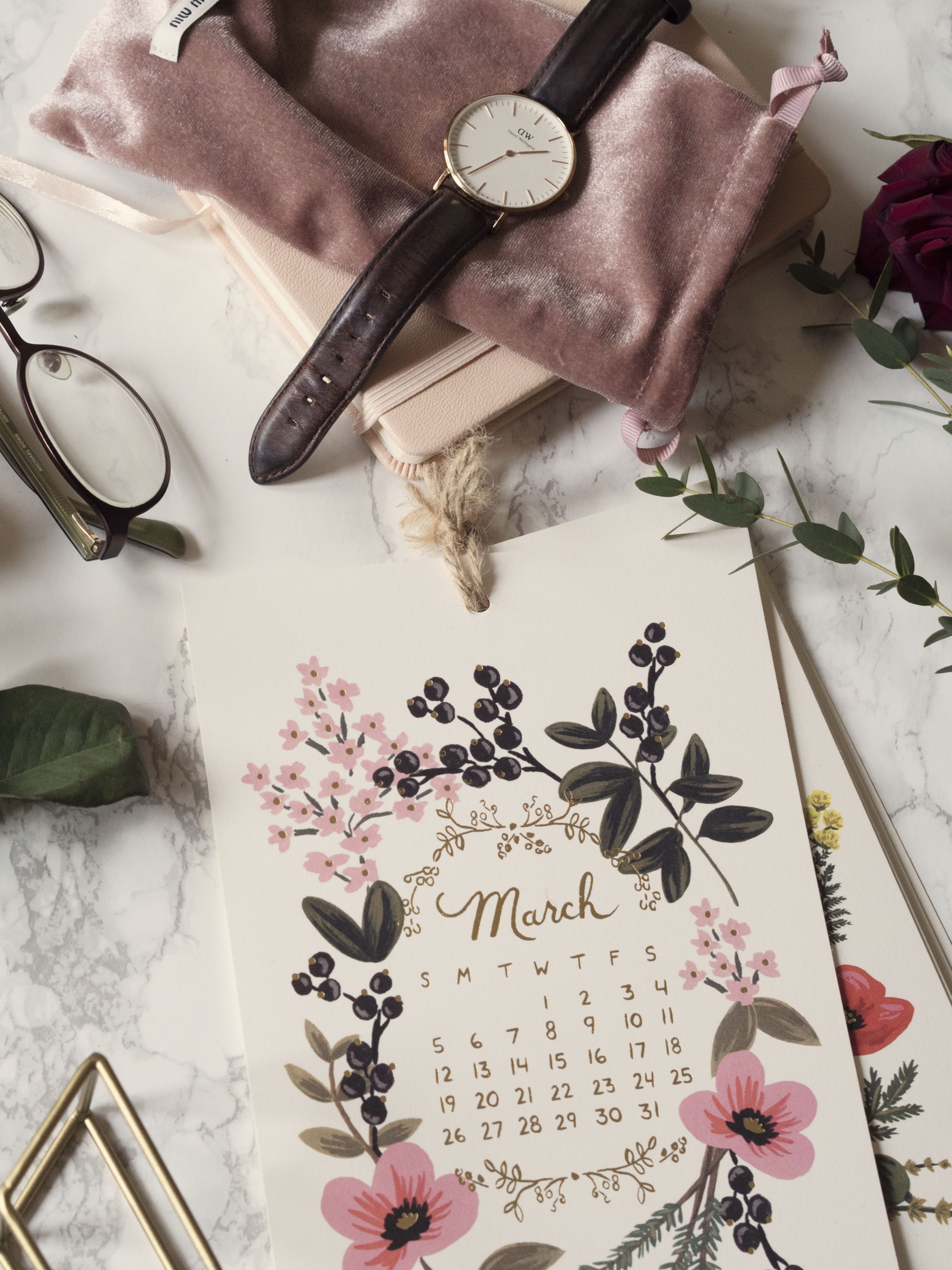 Hola March! Not that I'm not glad to see you but, when did February start passing so quickly? I mean yes, its the shortest of the months, and ya know it's also my birthday month but hellooooo how can it already be over?!
Alas it is, so I guess that means it's time for another goal list. Look at me, posting it on the second day of the month. Improvement! I bet you're wondering how my February goals went don't. Im please to inform you, I kicked butt in February! Not only did I join the gym, I have also been to said gym and done a few workouts! Que, the flu, or an ear infection or a throat infection. I don't know what but it hurts and I am ill and the world is on fire. What a great way to start March, ey!
I have also managed to buy no less than 3 – yes 3 pink/blush suede biker jackets. Im sad to say I have returned them all (although I'm sure my savings account is not) and still in search for that perfect match! I haven't been able to sort my hair out yet, but that's because I am on a waiting list, but the hair appointment is booked for the 14th and I am so excited I think I might die. Love love love getting my hair done. I have even managed to get into the habit of taking vitamins everyday.  See, I told you, I am kicking February goals butt!
Now it's time for March Goals. I'm liking these short lists, it means I can actually stick to them and even achieve them! So here we go. Another 4 + 1 for March.
1 – I used to be such a gym bunny, going 5 times a week. Now it's been 6 months since I sat foot in a gym so I need to start slow. My goal is to get my ass to gym 3 days a week. Just 3 days. I can do it. It's almost summer, and my jeans don't fit. This needs to change.
2 – I know I'm late, but I should probably figure out what I want to give up for lent. Maybe I'll give up, trying to give up… haha
3 – It's been awhile so I probably should get a dentist appointment out of the way. I'm pretty sure I have a wisdom tooth coming out. Come to think of it, maybe that's why I am ill…
4 – Write more lifestyle and fashion content. I say this because I know I have a LOT of beauty content on the way. So if that's not your thing – soz.
One more for luck 
5 – I recently saw a youtube video about bullet journaling, and it was super inspiring. I really want to try to get on top of my blogging schedule. So much content so little time! – Maybe a bullet journal will help 🙂
Do you have any goals for March? 🙂