In my defence, I did warn you about all the beauty content I had coming up and well here you go. Sorry not sorry.
I know this post doesn't have a super fancy title, but I couldn't think of anything else. Anyway, you might remember the post I did about the Pixi Beauty with Em Ford event I went to a few weeks ago. I left with a heavy bag in my hand and a lighter wallet, clouded by the Tonic Glow cult stamp I just wanted it all. Especially the new Pixi Beauty cult product, the 2 in 1 cleanser in collaboration with Caroline Hirons. I'm such a sucker for beauty collaborations.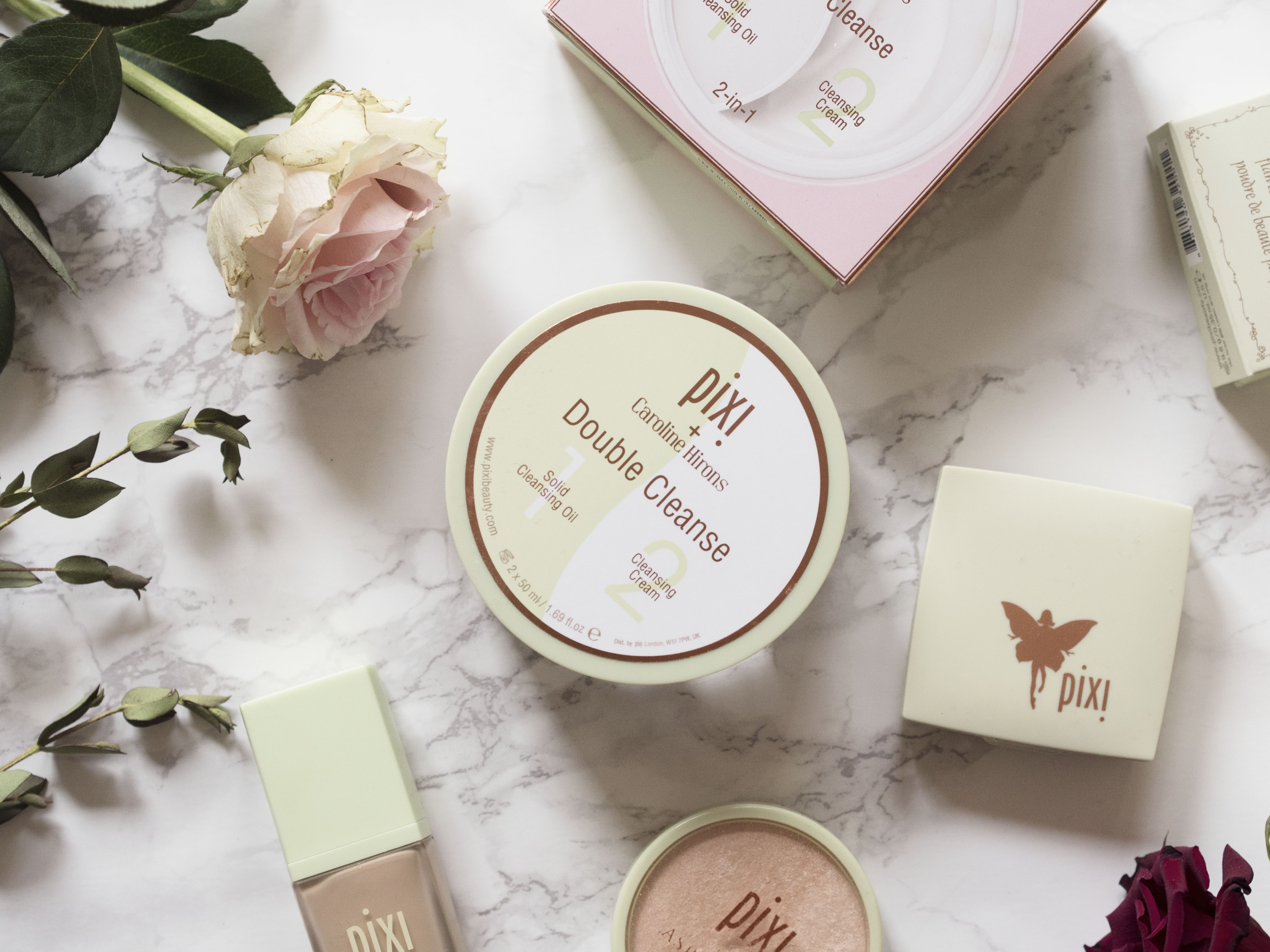 As its coming close to two months and the pot is basically empty I think its safe to say I have tried it for a fair amount of time before writing this review. People have been raving about this cleanser and to be honest, yes its good but it didn't make me glow like a unicorn. The pot it self comes in at £24 – which is NOT cheap. Im sorry, but I think its an outrages price to pay for what is essentially a makeup remover… Well its not, you only get one face so you should invest in taking care of it. I wouldn't mind paying the price again if the pot was bigger and by bigger I mean A LOT bigger.I bought mine January 31st. I have used it everyday, and I would say I am roughly 2 weeks away from buying a new one. Just so you know these pictures were taken a while ago. It's obviously emptier now. Which brings us to £12 a month. £12 a month to remove my makeup. What the frick.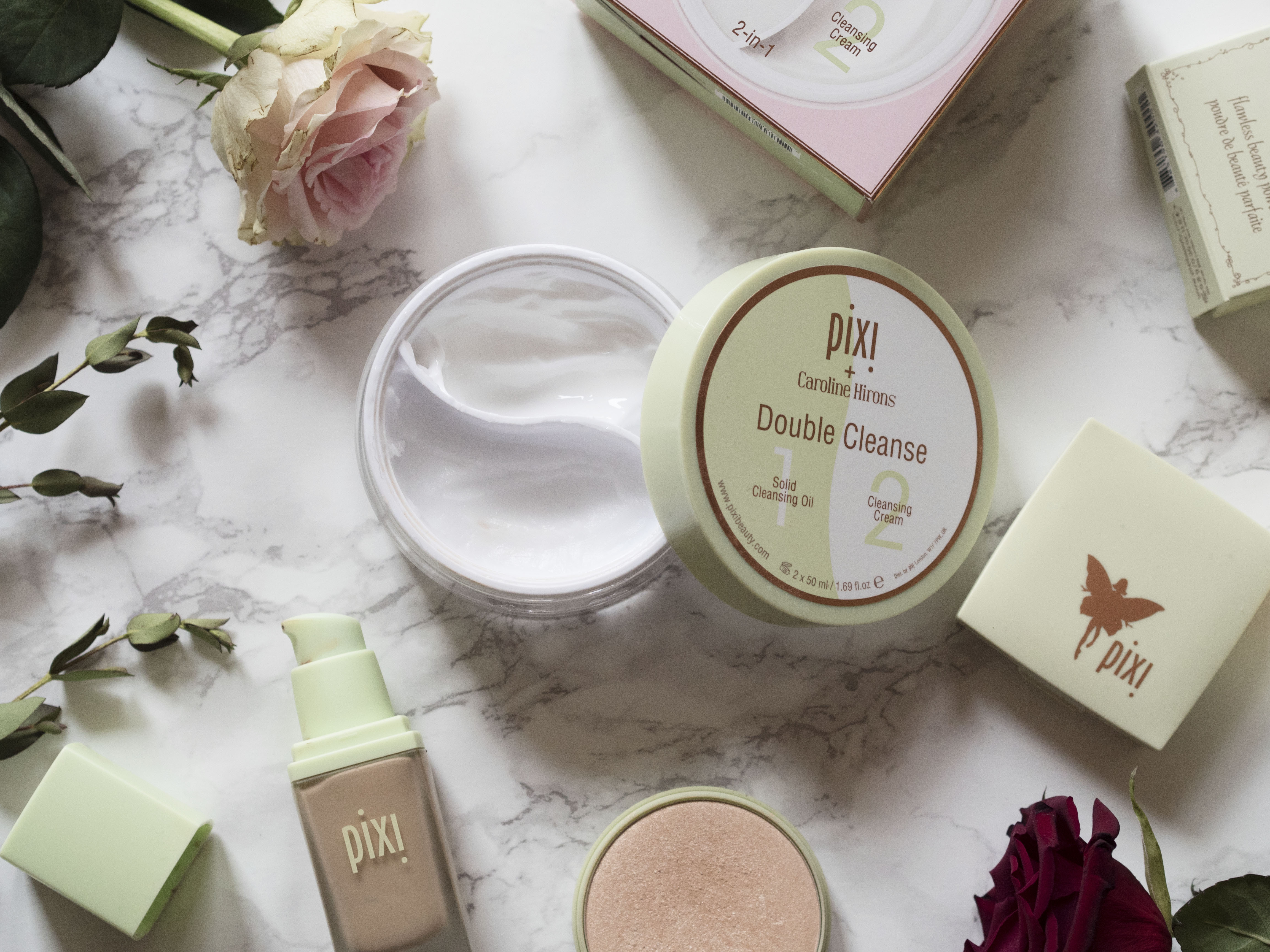 Another thing is, I get the point of the the whole 2 in 1 packaging, but actually I find it really inconvenient. Like I wouldn't mind them coming separate. Maybe one in a jar and one in a pump bottle?
Did I mention in a bigger size too?
According to the Pixi by beauty website, the user instructions states:
• Use in the PM daily
• Step 1: Apply a coin size amount of solid cleansing oil onto dry skin. Massage into skin. Remove with moist facecloth or water
• Step 2: Double cleanse by following with the application of a coin size amount of cleansing cream onto skin, massaging thoroughly then removing with moist facecloth
Hold on, can we just take a moment and reflect on their use of the word coin. What coin? Coins come in all different shapes in sizes! Are we thinking a Harry Potter Galleon size coin? Or like a an american penny?
Part 1 reminds me of coconut oil but with out the coconut oil smell. Im sure you can swap it as a cheaper option. I have a friend that swears by coconut oil as a makeup remover.  Part 2 reminds me of a moisturiser. Yup you read right, it feels like I am washing my face with moisturiser. Its amazing, but not unique. I know I have tried something similar before, but at the moment I cant put my finger on it. My point is you can most certainly find a cheaper substitute for both parts. Another thing I like about it is that its practically odourless, no fancy ass perfumes chocking your nostrils when you are lathering up your face.
It does a good job, and I will probably buy it again. Mostly because its effort finding something else and you know, even though the 2-1 pot is annoying to use, is super convenient to buy. Hey, what can I say, Im lazy.