Depending on where you live in the country, you might not have had the pleasure of basking in the early spring sunshine yet. London was beautiful last week and its making me absolutely giddy for warmer weather. Spring and Fall are my favorite times of year. The fashion is great, the weather is sometimes great, sometimes not. On another note, its also Friday! YEAY!
You'll be surprised to know I have been up since 5:30 and as this goes live I will be on my way to get stage 2 of my hair transformation done. 5 hours of sleep and I have work tonight as well. Today is gonna be a loooooong day but at least I'll be looking fabulous!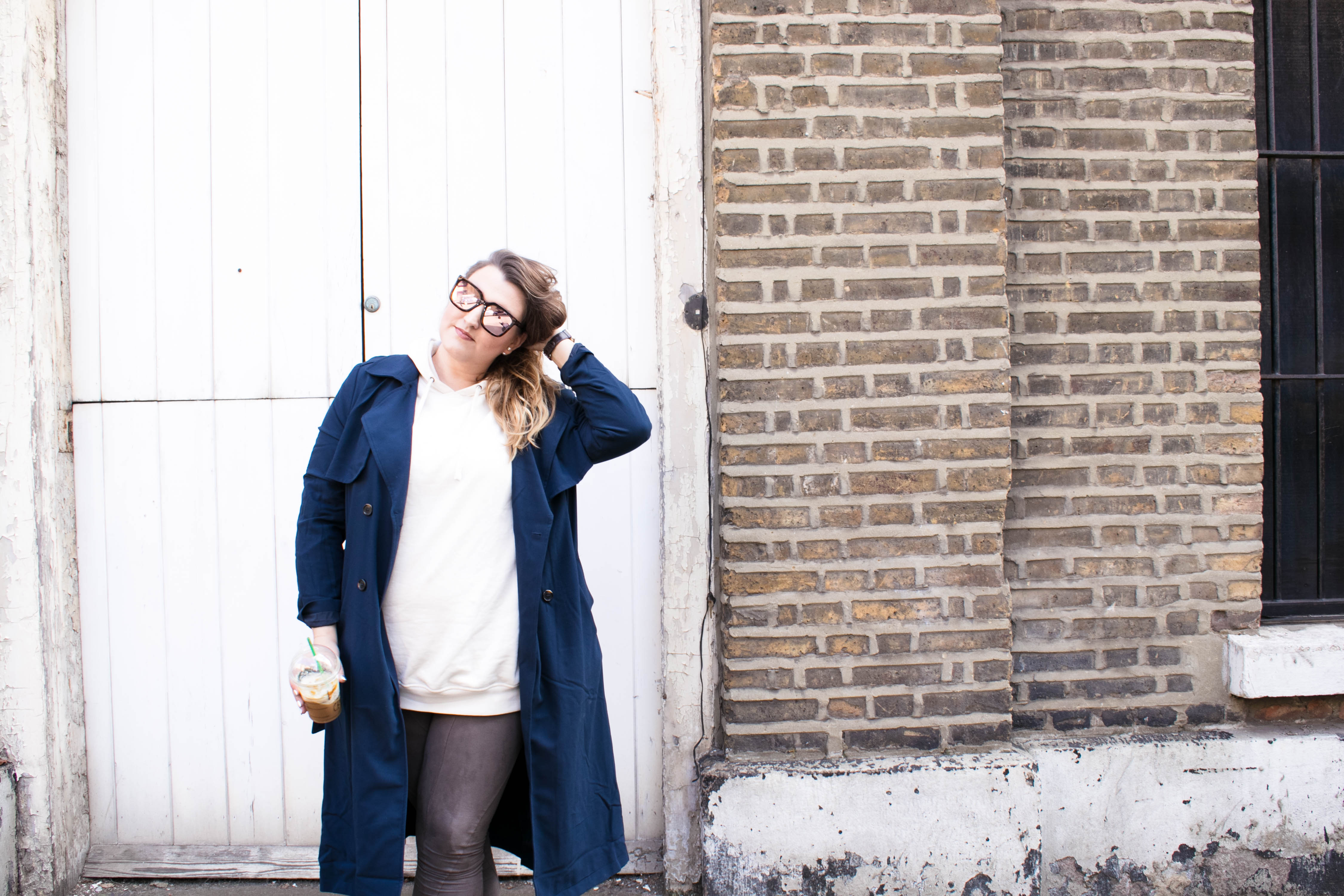 As I work late shifts, when Friday finally comes around all I really wanna do is turn up to work in my sweatpants, but I recognize that the boss lady might not be entirely happy about that. So I have tried to find a happy medium.  My mom calls this 'sporty' style. I call this casual. Nice tights and a long line hoodie are my current go too, with a classic trench to pull it all together. This one is currently my favorite. I got it in the H&M xmas sale for like £15. The hoodie and sunglasses were also £15 from ASOS come to think of it… Seriously love a good bargain. I havent seen tights like these (suedette) again, I bought them years ago, soz!
I thought today would also be great opportunity to share with you my last photoshoot as 'blonde' or 'balayage'. My official last day as blonde probably ever. Blondes do not have more fun and I am REALLY over brassy hair.