Guys, it's officially spring! Can you believe it?! I certainly can't! I'm currently on crutches having torn a ligament in my foot so everything I do is taking twice the amount of time… very very frustrating when you have a super busy week ahead. Therefore today's blog post is going to be short and sweet!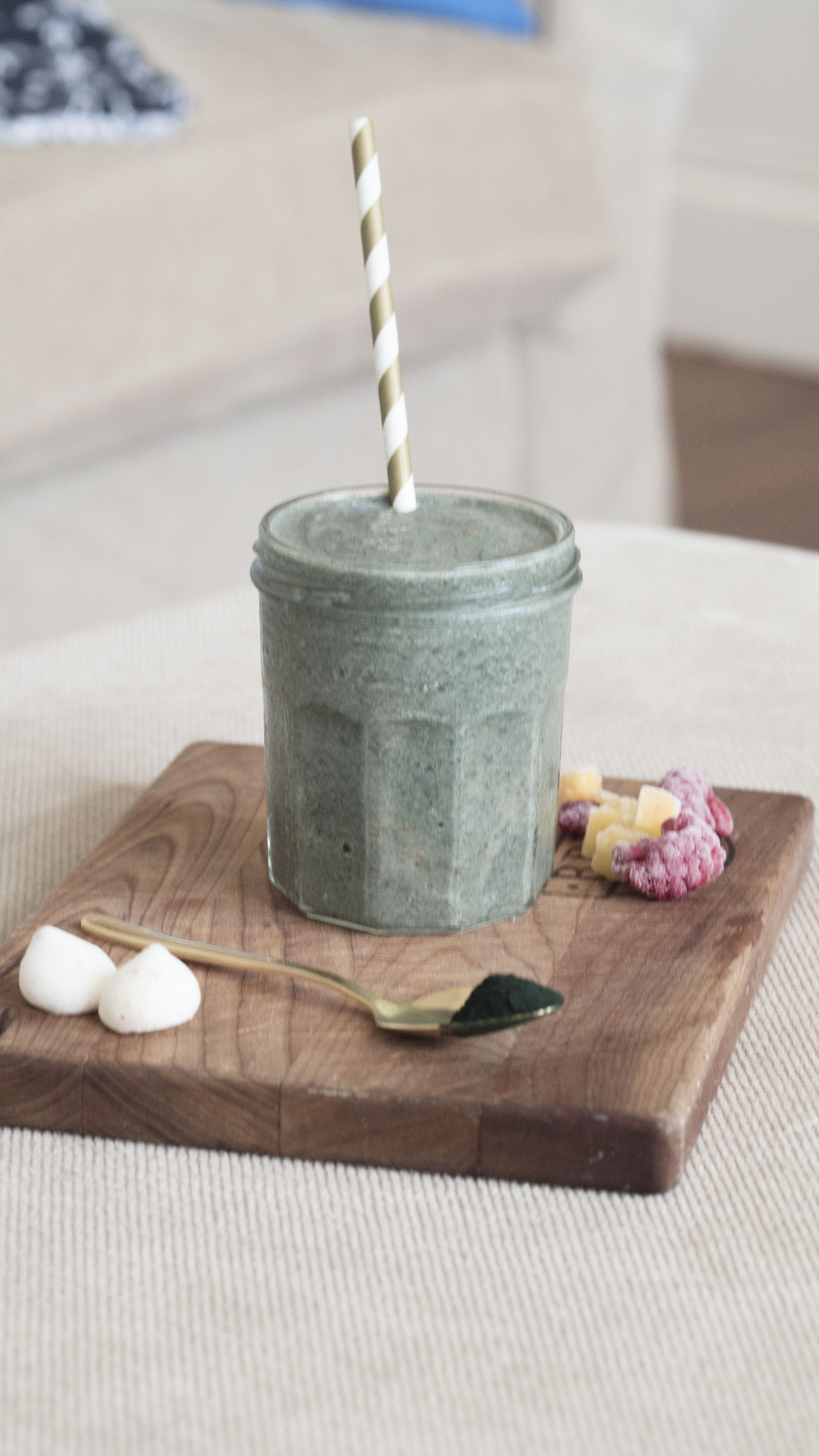 Anyway, in my aim for a better me, I've dug out our blender and decided it's time I start making my power smoothies again. So the boyf and I took a trip to Tesco this weekend to pick up some of their new frozen smoothie packs. Honestly, they are freakin' genius and only £2! I'm not really great at measuring out stuff for smoothies, I tend to just throw stuff in a blender and hope for the best…hence the weird color. If you can look past that though, the flavor is amazing and it's PACKED with goodies – and it's VERY filling 🙂 I've tried to remember the measurements for the ingredients, but they are only rough so you might have to adjust them a little.
Ingredients
1 scoop vanilla protein powder
1 cup carrot juice
1 handful Tesco Peach Melba Yoghurt Smoothie mix
1 tablespoon chia seeds
1 teaspoon spirulina
Throw them all in the blender and finito! Mine made two of these glasses and it was DELICIOUS!
Do you have any go-to smoothie recipes you like? I'm looking for more ideas so please share 🙂