Happy post-Easter babes!
I hope your Easter was filled with some R&R, lots of chocolate with a little bit of vino ze side. I am desperately trying to shed 5kgs at the moment, so I am EXTREMELY proud to say I spent the WHOLE easter weekend chocolate and booze free.
Take that chocolate addiction!
I feel so bad for the boyfriend though, because even though he still gets to enjoy the small joys in life, he had to suffer through listening to me rant rage over pretty much every little thing you can image. I kinda feel like it was PMS on steroids.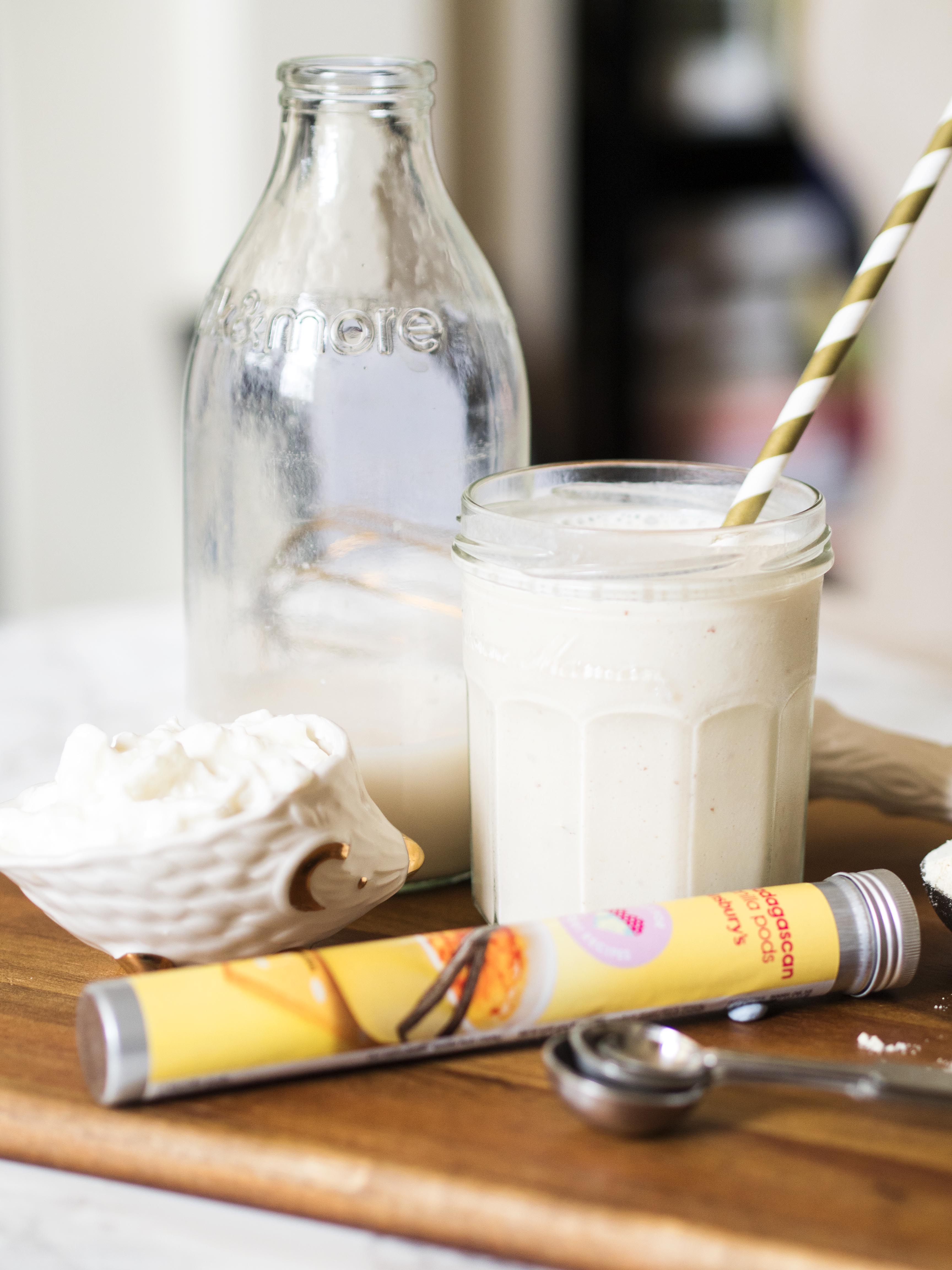 Another thing I have had SUPER cravings for is McDonald's… Don't you judge me! Sadly, knowing from experience those pesky 5 kgs aren't gonna disappear by themselves so obvs no junk food for me anytime soon. So I decided it was time to take actions into my own hands and maybe save my relationship on the way. Welcome to life after Easter and say hello to my little friend! Soz for the super long blog title though, I didn't really know what to call this little baby, so you got it all in one big mouthful.
See what I did there? 😉
I feel like this photography setup is my go to for sharing tasty beverages with you. I need to come up with something else, but for now, LOOK AT THAT WHITE CREAMY GOODNESS!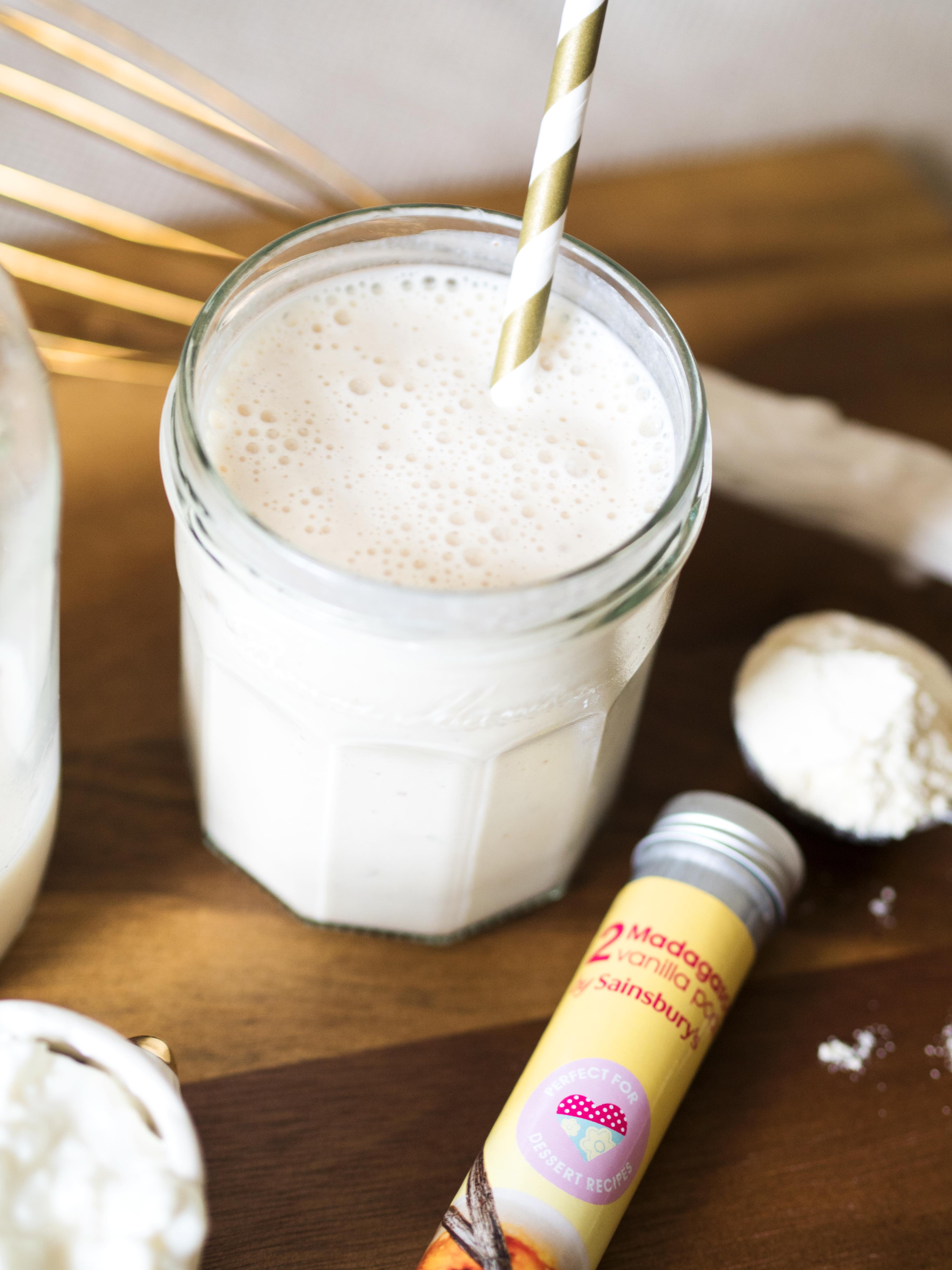 No joke, this taste EXACTLY like McDonalds Vanilla milkshake, if I do say so myself. I found the recipe of Dashing Dashing, under Vanilla Bean Protein Frap but as I have never tasted Starbuck's Vanilla Frap so I can't tell you if it's anything like that. I have tweeked it slightly too so there is that.
Ingredients
1/2 cup 

Cottage cheese

2 scoops PhD Diet Whey Vanilla 

Protein powder

0.5 

Vanilla bean

2 cups 

Ice (or to desired consistency)

1 cup V

anilla almond milk (or milk of choice)
– And simply throw everything into your blender and enjoy! Now before you panic, the boyfriend is NOT a fan of cottage cheese at all but in this case, he was all over it! The cottage cheese is essential, and it makes the shake more of the consistency of normal milkshake.
This gave us about 2 servings coming in at 160 kcal which is kinda amazing 🙂