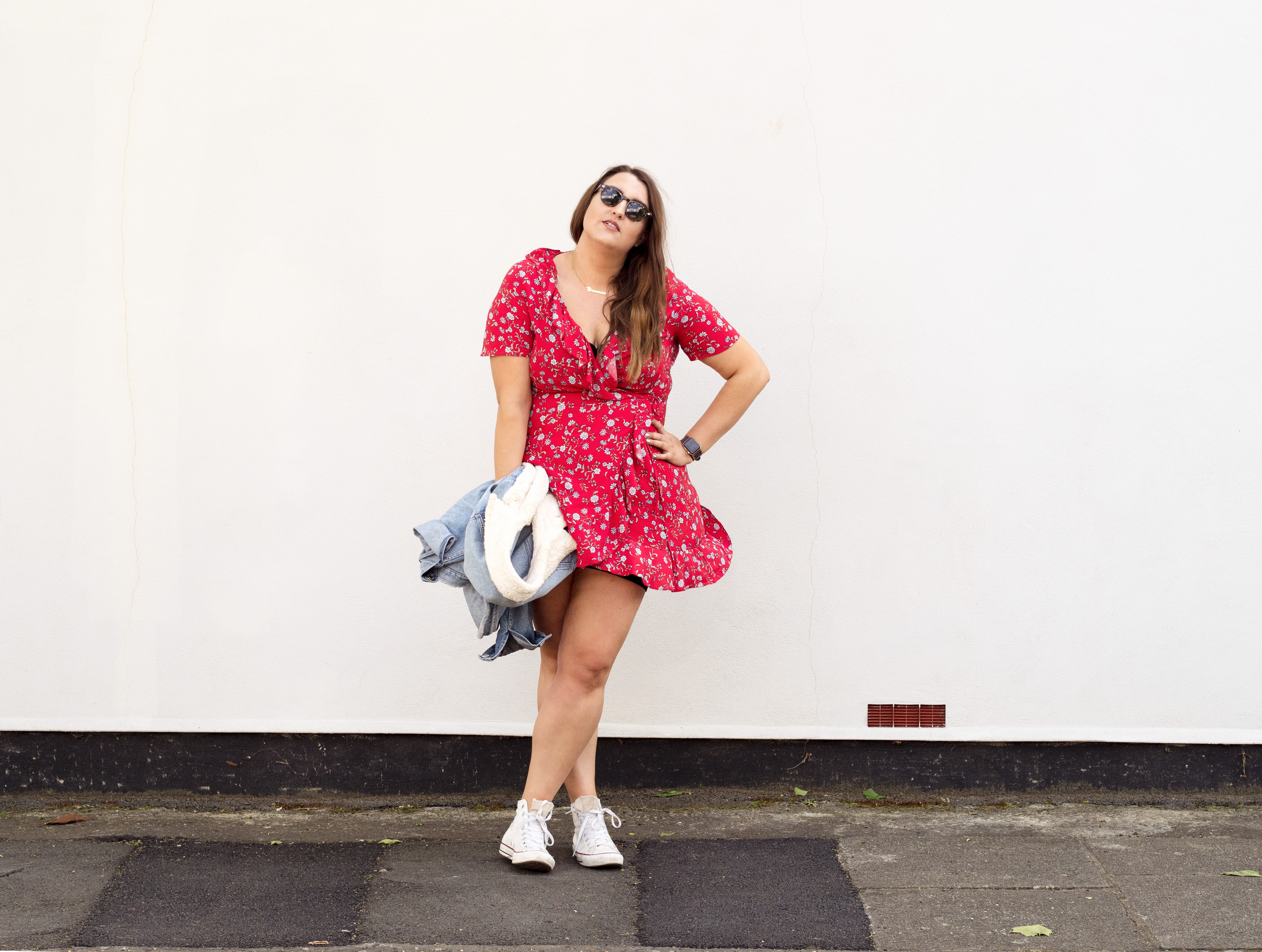 Wanna know what I love most about bank holiday weekends? It's that the following week is only a 4 day week. I mean hello winning! Soz boss.
Also kinda loving this lush weather London has been having. The boyfriend and I decided to treat ourselves to a swanky £13 paddling pool. Because we are so cool…We have used it all but once and that included boiling the kettle several times to get it warm enough to use.
But ya know, at least we have a pool. WE HAVE A POOL!
We are so south-west London darling.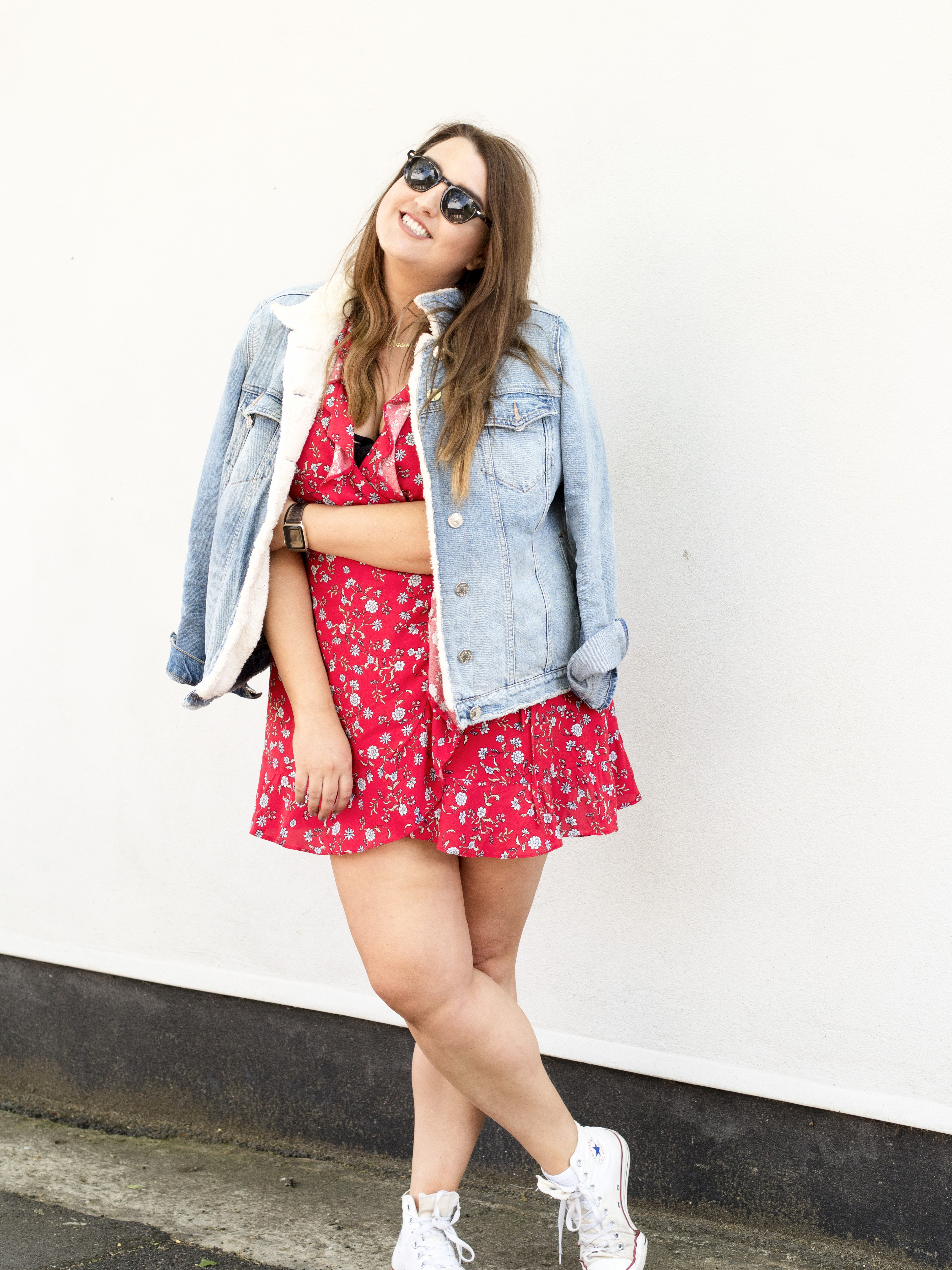 Since I am clearly on this wild shopping spree I also decided to treat myself to this sassy red little 90s number from New Look. I mean its way too short and a little way too boobie for my liking but I'm kinda just in love with it.
Looking at my upcoming bills and the current situation of my bank account this is the only summer dress I will be buying this year so just ignore my holey converse…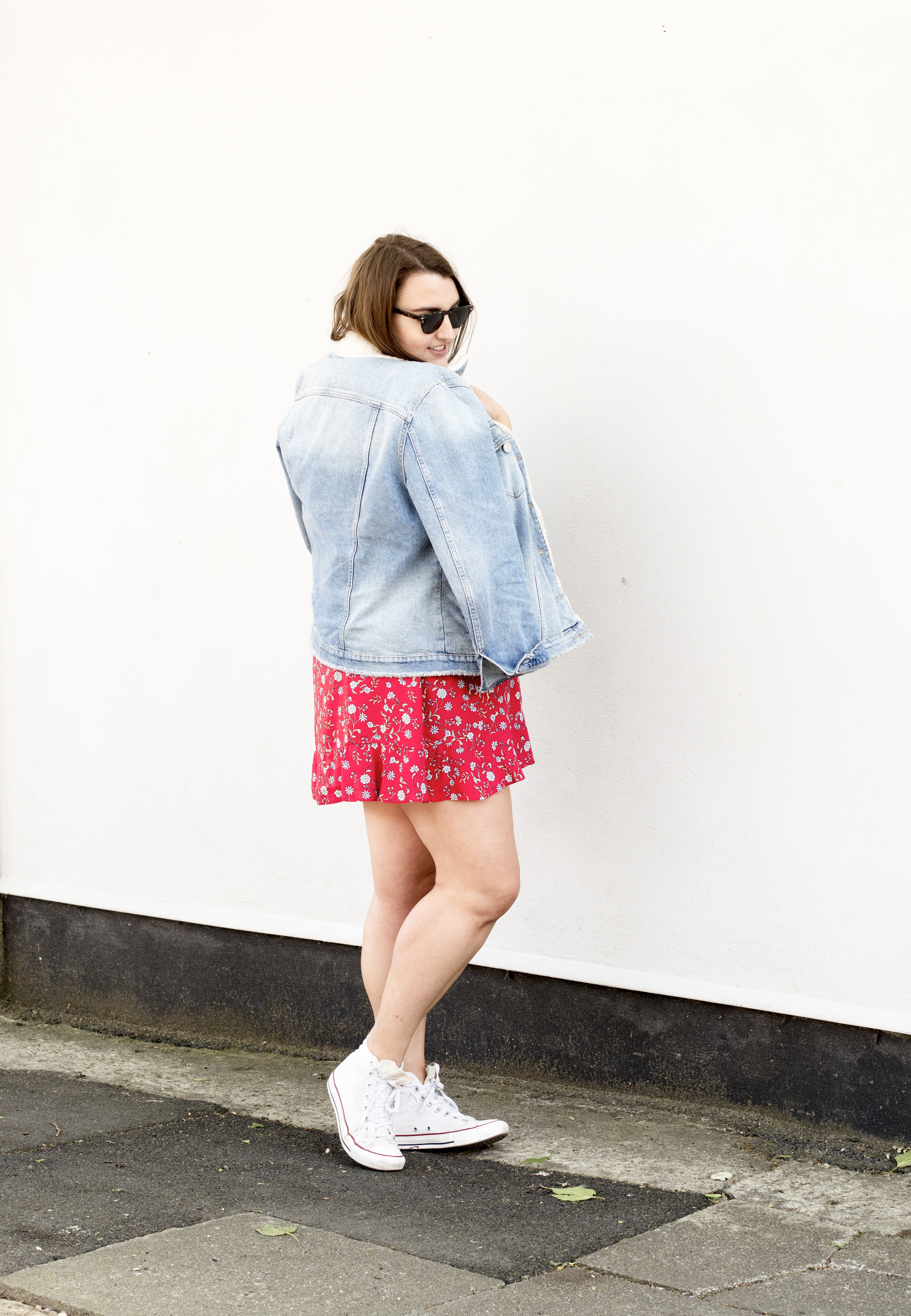 I don't know what it is, but it gives me serious Dawson Creek's, Michelle Williams flashbacks. No? Just me?
If you're feeling totes inspired by my summer vibe you can find similar at H&M and RiverIsland. I think this baby was £19 at New Look, and I'm pretty sure they still have it in stock. Also check me out not rocking crutches or an airboot!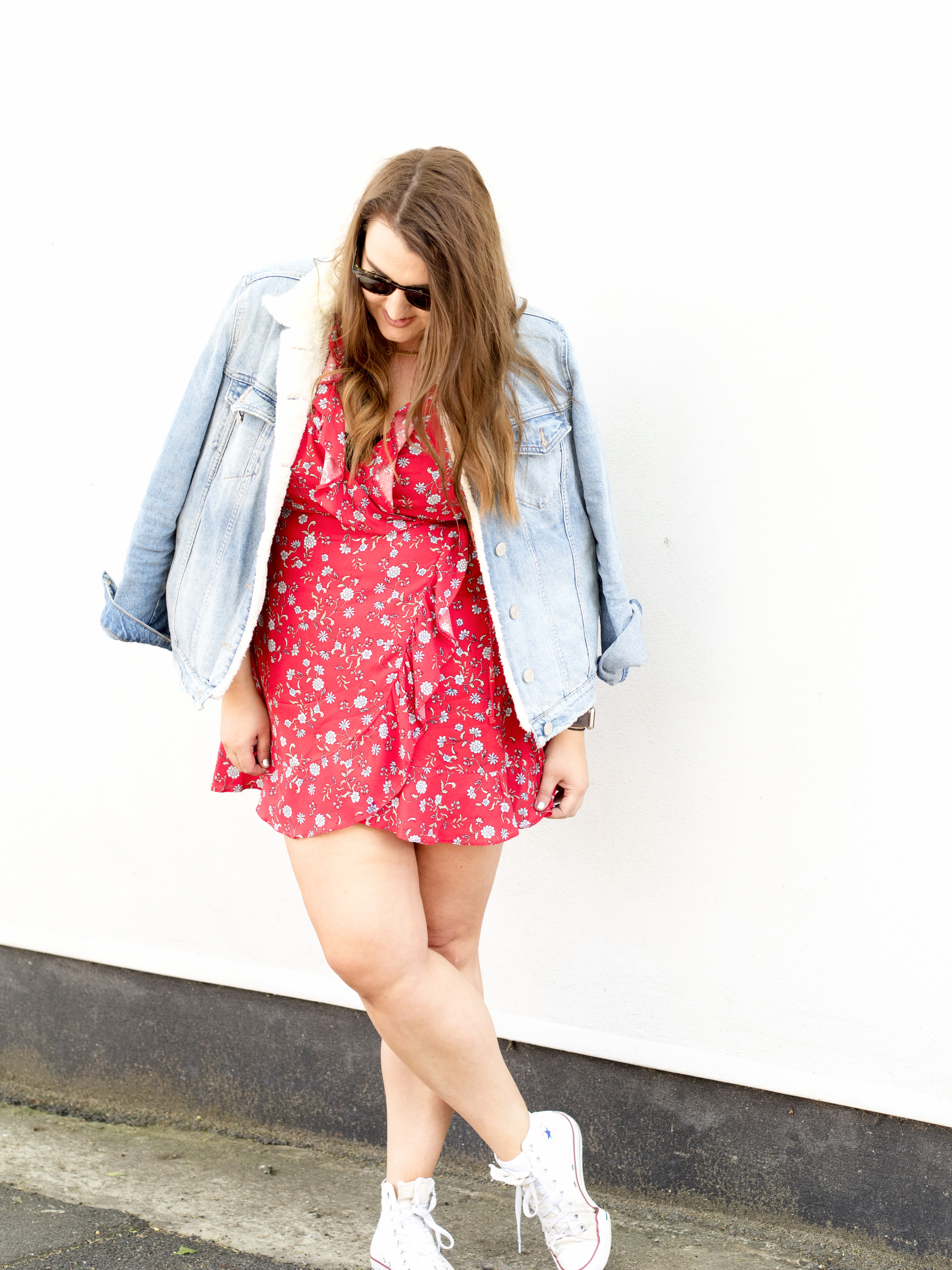 On a side note, does having my jacket hung over my shoulders make me proper fashion blogger?