Ahh Summer, the one time a year every girl wishes they had naturally airbrushed skin, a few freckles and that natural glow that almost makes you look like you are made out of gold.
Lols as if.
Right now I am pale AF and my facial skin has decided it was time I got a little reminder of life 15 years ago when I was at the peak of puberty, also known as the Pizza era.
To top it all off it's also camping season – that's festival season for all you cool kids and for semi-high maintenance girls like me, yes semi-high is a word, it's kind of a nightmare. Look at this as your Glastonbury guide to looking amazing. Your're welcome!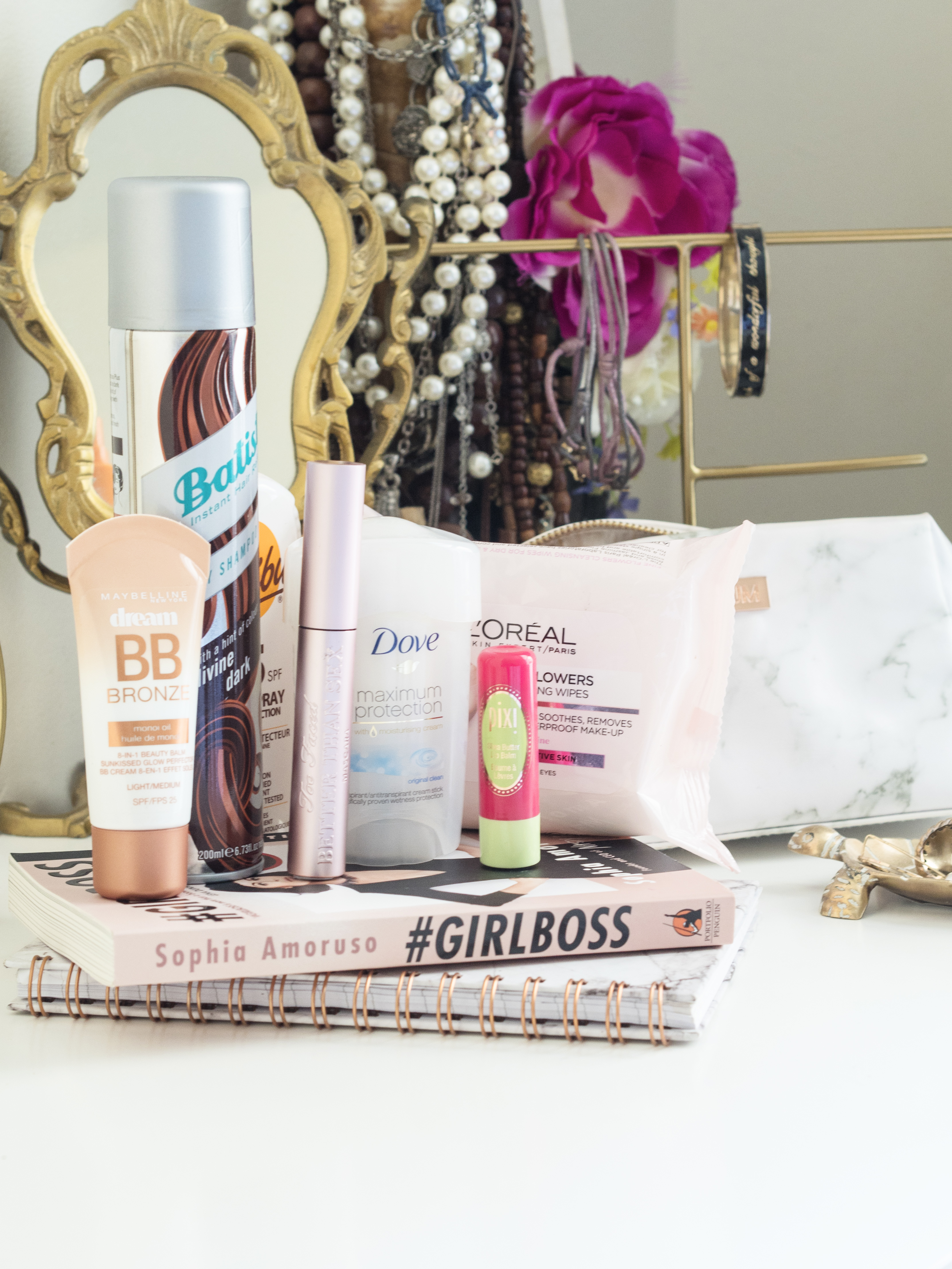 I remember when I was 18 and celebrating Russ back in Norway, a 3-week booze fest galore to celebrate the end of education, I ended up renting a hotel room while 80% of my peers slept in tents or whatever bush they passed out in. The mere thought of not being able to wash my hair freaked me the hell out.
I will not apologize for having good personal hygiene.
So obviously when the boyfriend and I started spending our summers camping 2 years ago in an attempt to save money, I realized I needed to sort out a little survival kit, a very condensed survival kit on a budget. My top tip is to use what you already have spare but if you're  looking to buy, I have mentioned some pretty budget friendly products below 🙂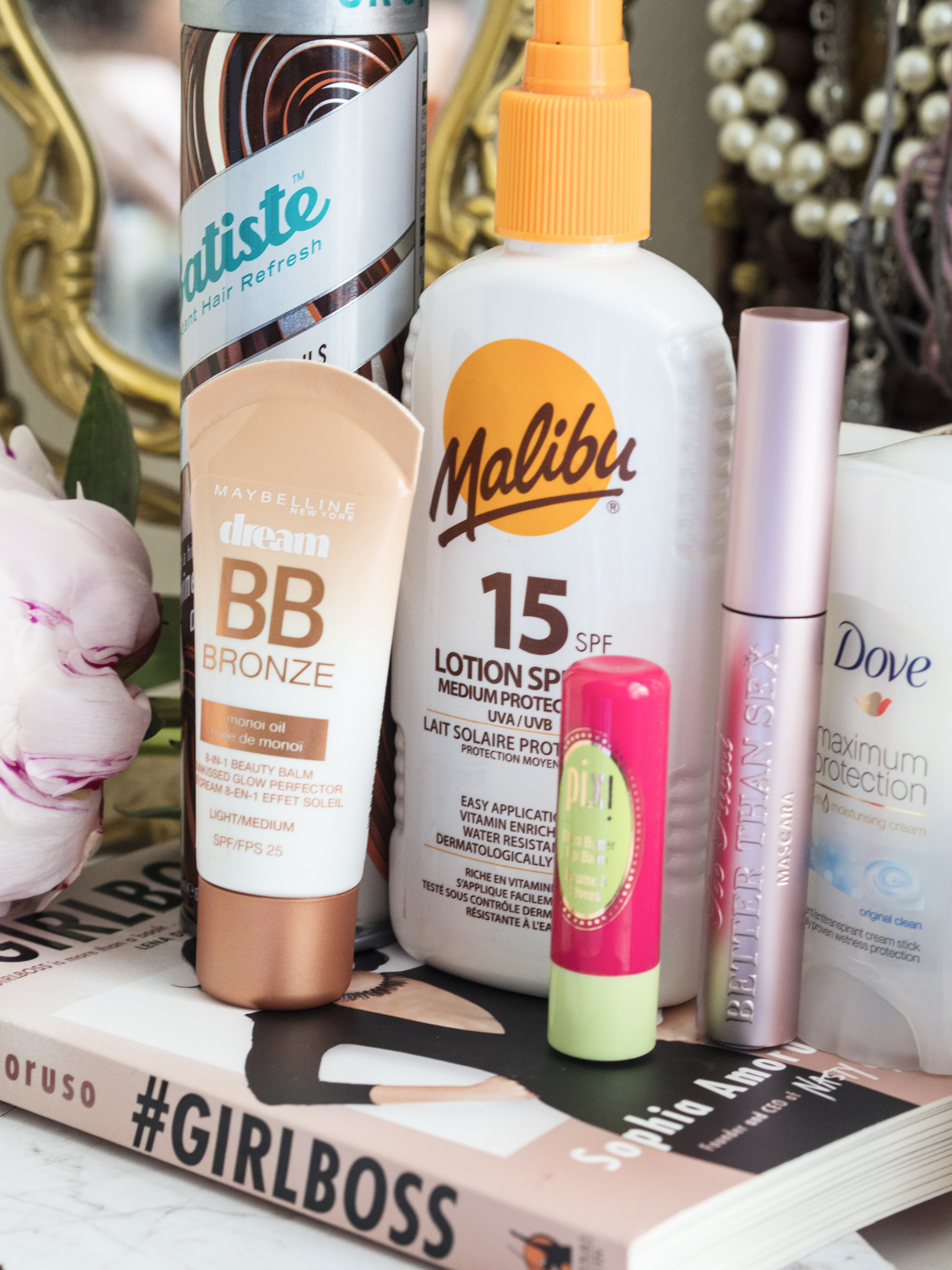 Dry Shampoo
Although I have made it a rule that wherever we go camping there HAS TO BE A SHOWER, there is always the odd chance that it's a bit, well let's just say it's not quite there on my expectations list.
Also after I got extensions put in, washing my hair has become a bit of a mission. So I just save myself the hassle and wash it the morning before we go and pack with me the biggest bottle of dry shampoo I can find. I am currently obsessed with Batiste Dark 400ml (it's also half price at Boots at the moment)
Ultra-Strength Deodorant
It's hot, it's humid — and I am pretty sure I sweat more than the normal person. I love love love Dove' Maximum Strength deodorant, it's my everyday go to so going camping without it is just not gonna happen.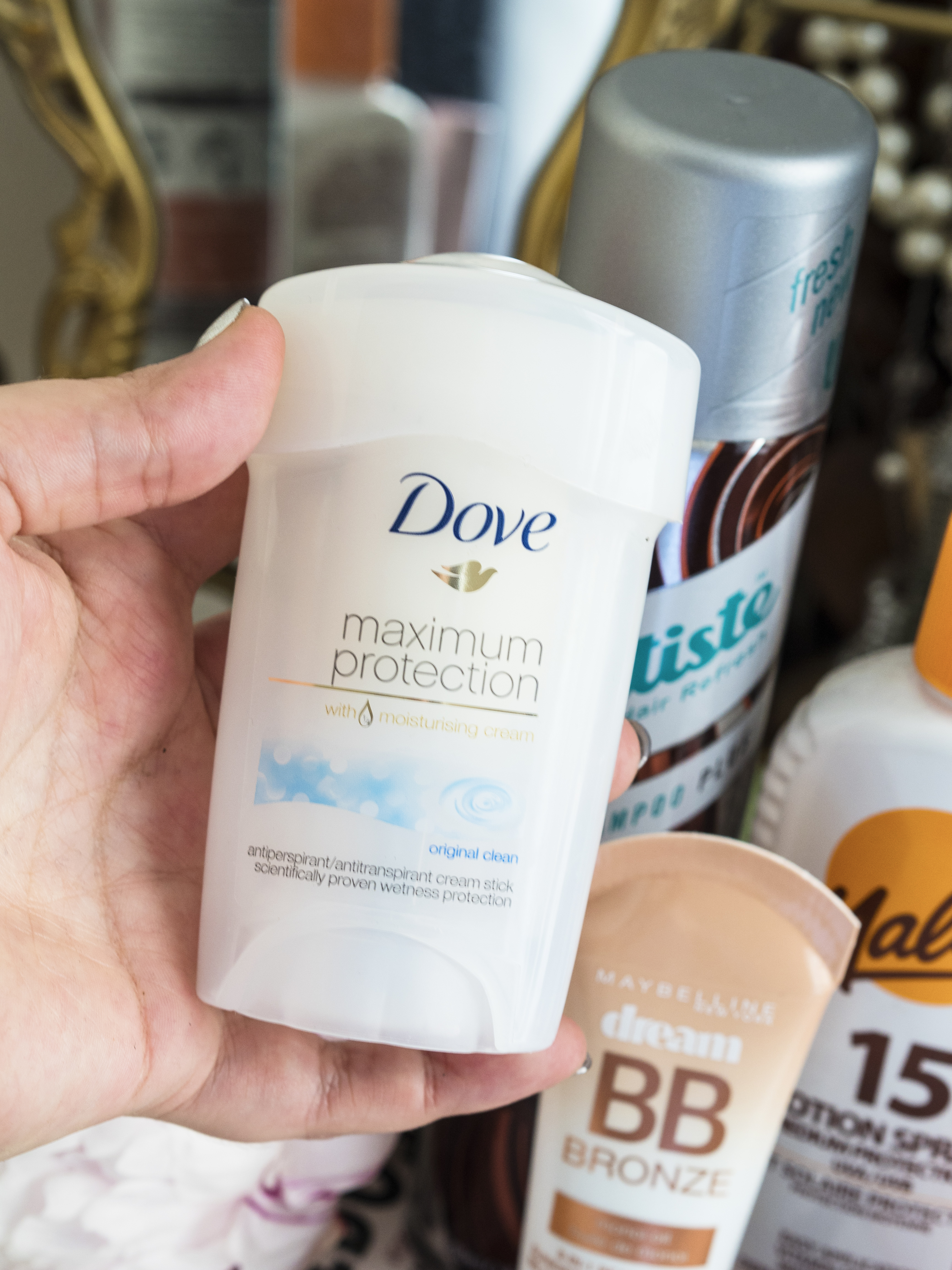 Tinted Lip Balm with SPF
I try to wear as little makeup as possible when camping, most days I go without but if we are spending the day sightseeing some of the local villages instead of on the beach I like to have a tinted lip balm with me, keeping my lips soft as well as making me look a bit sassy 🙂
My go to at the moment is a tinted lip balm from Pixi, it was a freebie when I went to an event with them but I absolutely love it 🙂 because it hydrates and adds a hint of color. The biggest bonus – It also doubles as a blush 🙂
Cleansing Wipes
Really this should be at the top of my list because honestly, I don't see how I would survive without cleansing wipes while camping. Consider it your one-step skincare routine – cleanses the face while removing oil, toxins, and makeup. I recently picked up these from Boots (again they are half price!) and they smell divine!!
BB Cream/ CC cream
Honestly, the concept idea behind the BB cream is like a gift from God for camping/festival gals.
I usually use the Chanel CC cream, which I have raved on and on about before but for camping, I like to leave it at home and reach for something a little more wallet-friendly. I am currently obsessing over the Maybelline Dream Bronze BB Cream, it covers, moisturizes, has SPF in it AND I look so fresh/glowy and tan in it, you'd think I was born the Jessica Alba genes.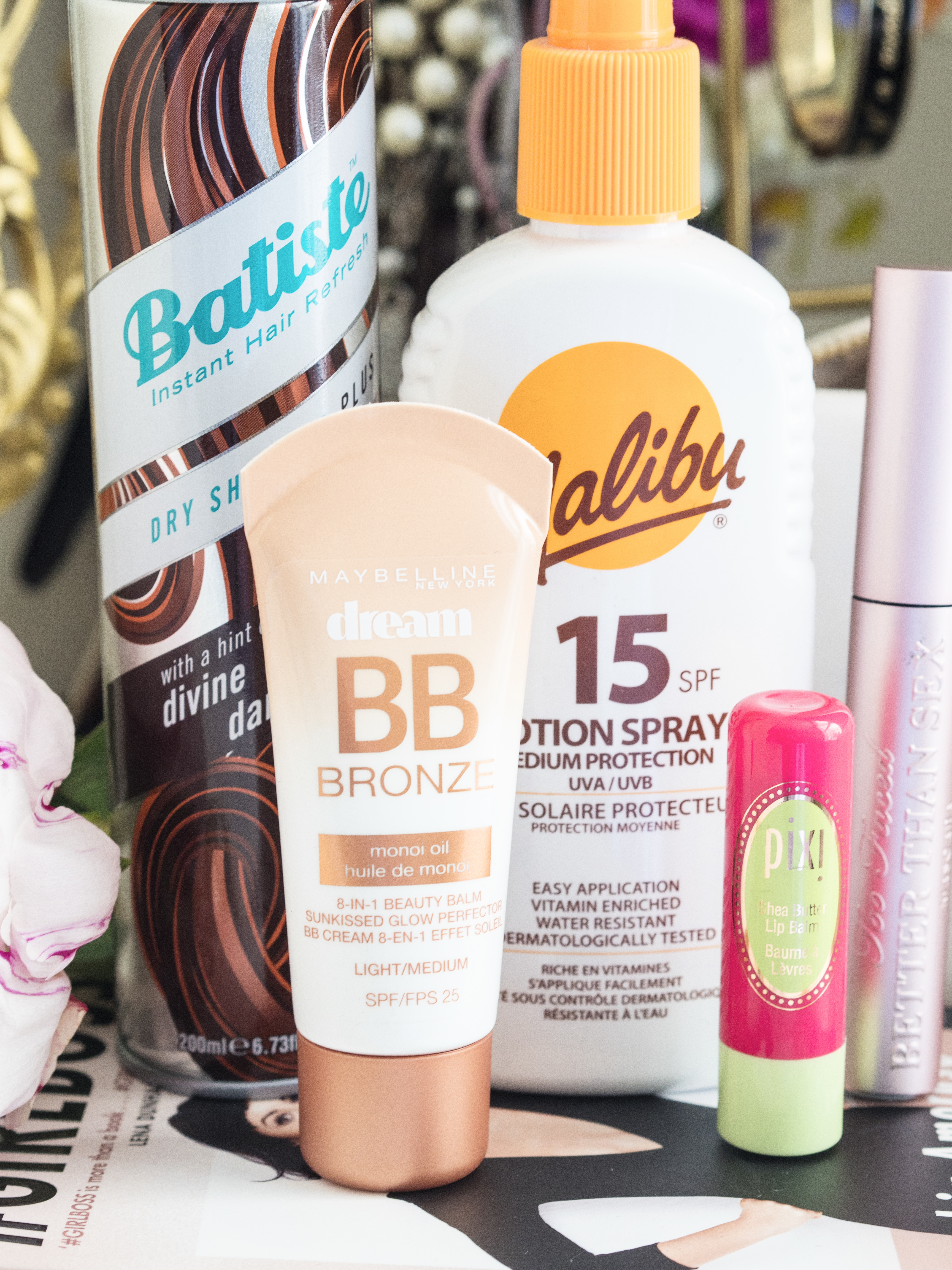 Mascara
I can't live without Too Faced – Better than Sex mascara, so I am sorry it's coming camping with me. Luckily TooFaced sell it in miniature size, and I always keep one handy to bring camping with me 🙂
Eyeliner/Makeup Palette
If I am desperate, I try to bring an all in one makeup palette. So one that contains blush, bronzer and eyeshadow and ONE makeup brush but mostly I just bring my trusty brown eyeliner from Urban Decay 🙂
TOP TIP  If you fill in your eyebrows using a pomade, bring some cotton wool sticks to use as a brush instead. It gives you a softer more natrual look and you dont have to carry around an eyebrow brush!
Makeup Sponge
If you aren't keen on using your fingers to apply you bb cream, I suggest bringing a silicon makeup sponge, like the one I reviewed here. All you have to do once youre done is wipe it clean using one one of your wipes and you're good to go.
Sunscreen
This goes without saying. Thank you captain obvious!
Lenses
I use contact lenses on a daily basis, but mine are biweekly and I don't really like sticking my fingers in my eyes when I am out camping and then trying to clean the lenses, and then potentially dropping them etc. So when I know we are planning a trip, I order 2 packs of weekly lenses.  Super easy, and I don't have to worry about anything.
and there you go – my camping/festival survival kit. What's your must-have beauty essential when you're rough' it? 🙂