Happy Tuesday Ssasspots! Hope you've all had a lovely bank holiday weekend 🙂
I know there has been a lot of food related content on the blog recently, but that's the great thing about being a lifestyle blogger. I'm sharing parts of my everyday life, and if you know me, you know food is a huge part of my life! Another little guilty pleasure of mine is baking, and although I have never allowed myself to get swept up by GBBO (that done by choice btw, I'd be glued to the tv if I did!) I thought I would get you all warmed up with a little treat seeing as the new season starts in an hour!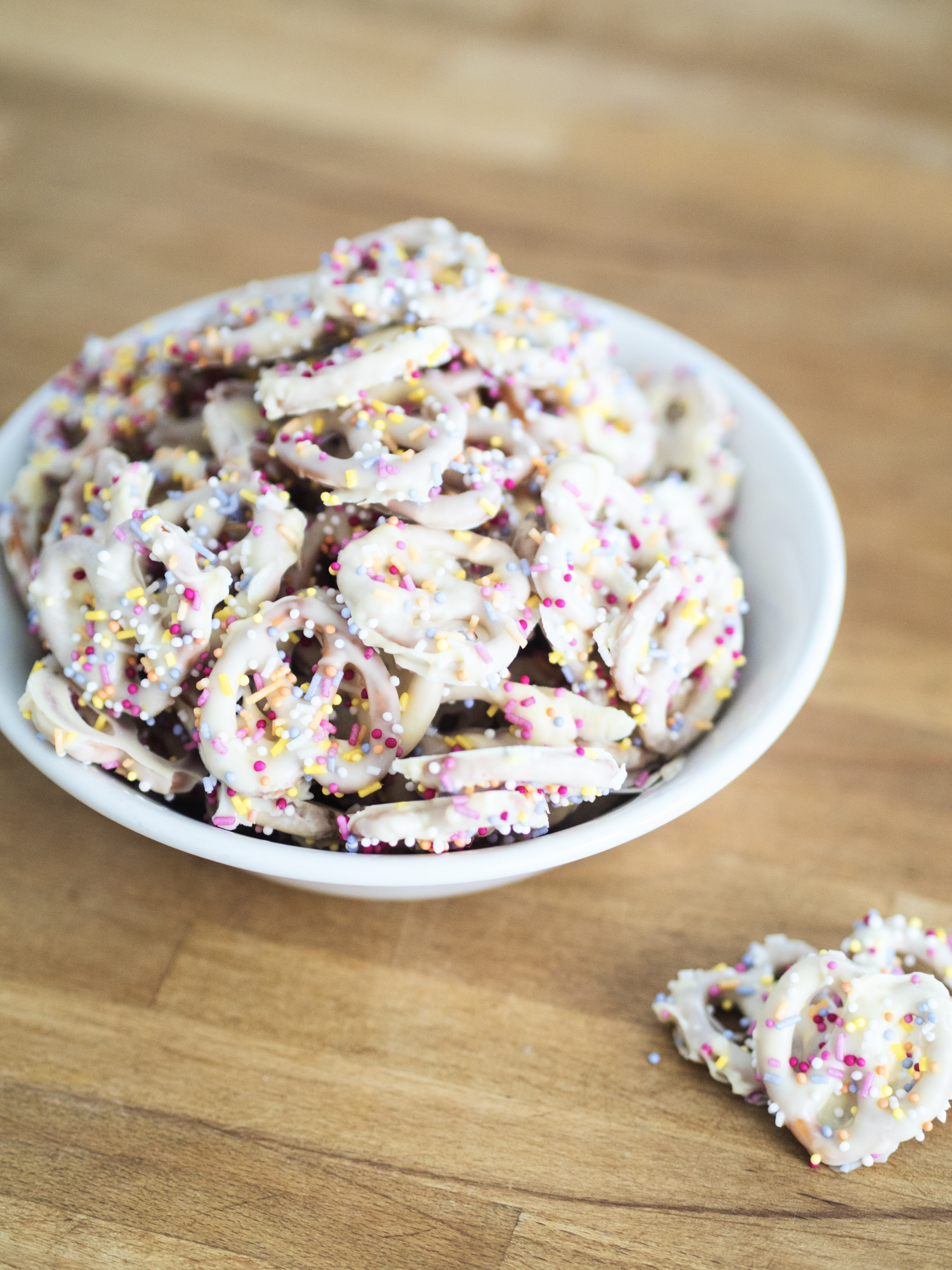 It's ok, I'll give you a moment to scroll back up.
Look pretty tasty right? I had a huge hankering for Flipz this weekend and decided to whip up a batch of my own in preparation for the Great British Bakeoff.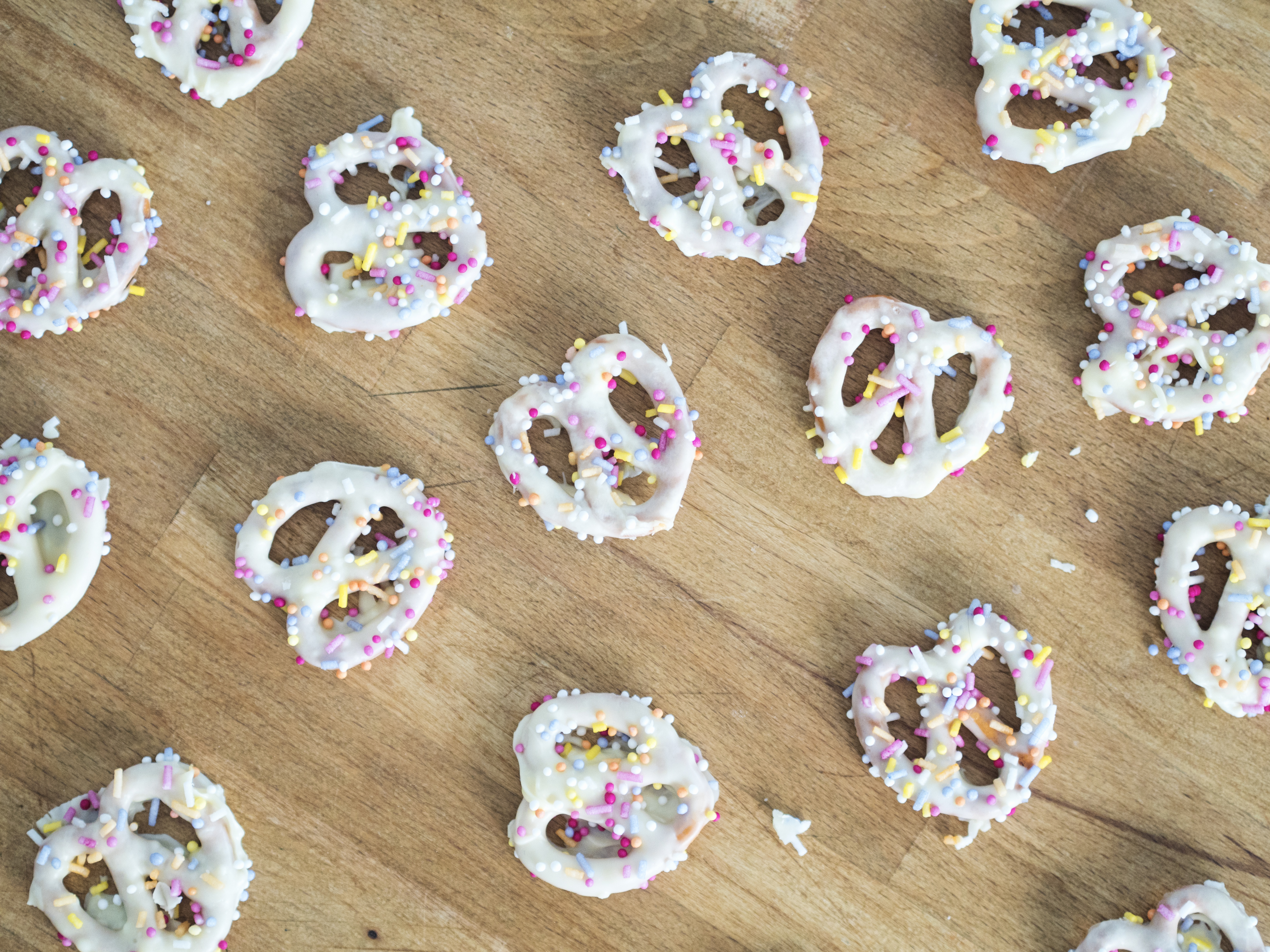 Sorry for the bad photo quality, I was kinda desperate to start stuffing my face and obviously couldn't hold my camera steady…
NO – YOURE A CHILD!
Now don't panic, these are super easy to make. Again with those mom points huh 😉 Seriously though, that dog people! I need one! They also work great as that post workout treat! Because once you've made your fat cry you deserve a little pick me up.
I know the sprinkles are a little OTT, but after attending a food network event a few weeks ago – I got kinda obsessed with sprinkles. It's my 2017 baking trend prediction. Watch this space AND WATCH ME SPARKLE WITH SPRINKLES!
Now I have done you two versions, one super duper unhealthy and one that might surprise you 🙂 One of Sainsbury's baking trend predictions is alternatives to sugars, and I thought I would put it to the test!
White Chocolate Pretzels
Ingredients:
Pretzels ( I bought the lightly salted kind from Sainos)
2 bars of Sainsburys basics white chocolate (any kind will do)
Sprinkles
Directions:
Melt the chocolate in water bath
There are two ways of doing this, you can either do it pretzel by pretzel, by dipping them one by one into the chocolate, and using a fork to pick them up and tap it against the edge of the bowl to get off any excess. OR you can do what I did. – I dropped the whole bag into the bowl, gave it gentle fold and then fished them out one at the time. Time is precious after all!
Place the pretzels on a baking sheet.
Apply sprinkles before the chocolate hardens.
Vanilla Yoghurt Pretzels
Ingredients:
Pretzels ( I bought the lightly salted kind from Sainos)
No fat vanilla Greek yogurt ( I used about 1.5 cups)
A couple of teaspoons of Stevia (Stevia is an alternative to sugar, but you can use TRUVIA as well. I haven't tried with syrups but worth giving it a go!)
OPTIONAL – Vanilla protein powder for that extra punch!
Directions:
Mix the yogurt with the stevia
Follow step two from above.
Place the pretzels on a baking sheet and pop them into the freezer until they have hardened!
You can take them out after a few minutes and cover with sprinkles 🙂
`
I would love to hear if you gave one of these a try! What are your baking trend predictions for 2017?