I'm sorry if this post's heading made you drool but come on, can you think of anything tastier than mushrooms stuffed with pesto AND cheese?! I kinda died when I came across this recipe. I mean ALL THE CHEESE, and pesto and mushrooms and pine nuts and seriously I could eat it all.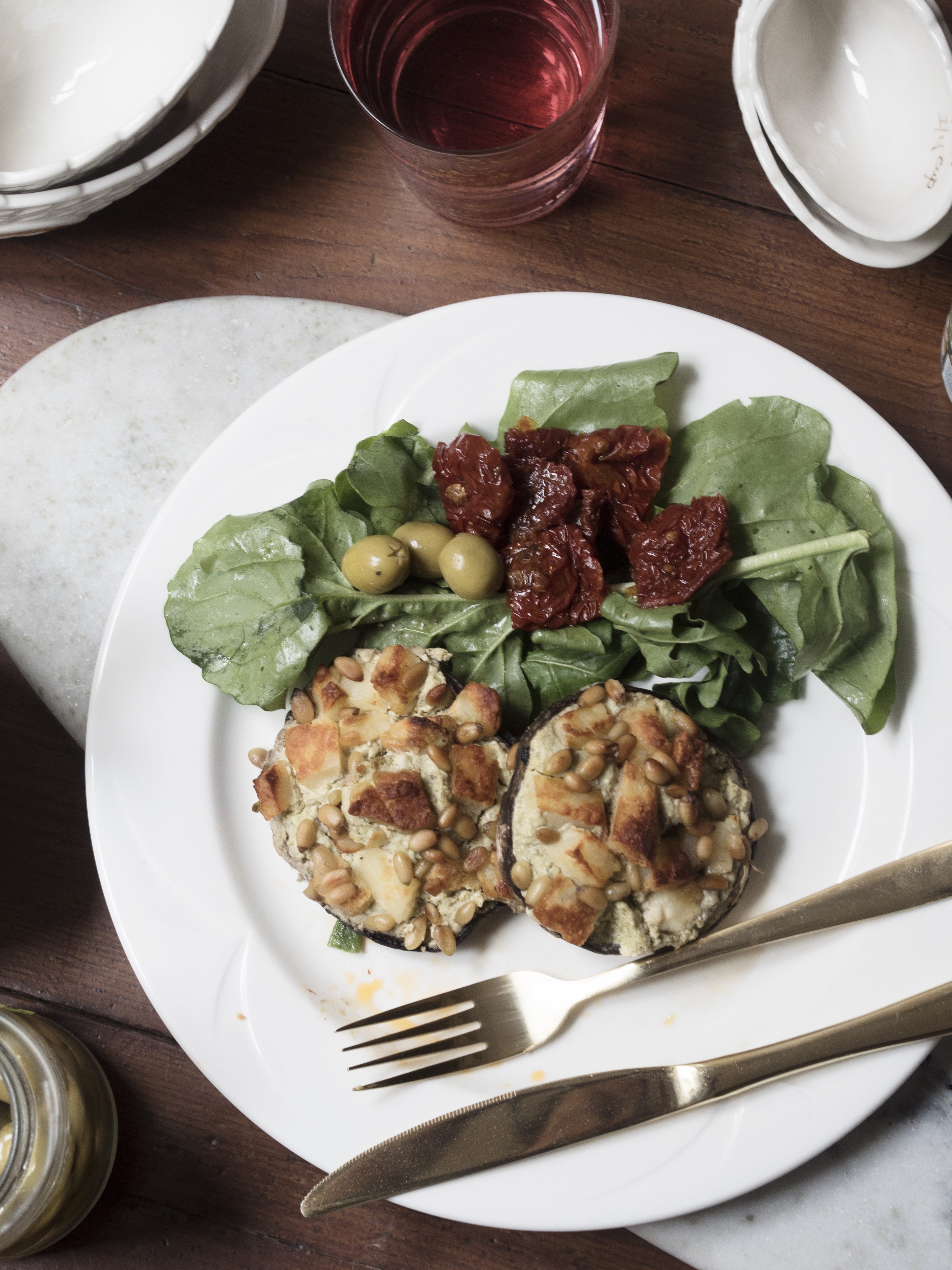 One of the main reasons I could never become vegan is because of cheese. I just love it. It's amazing! I remember I once dated a guy who didn't like cheese unless if it was melted. I was baffled, I felt like this person was an alien and needless to say that relationship did not last long. I mean let's face it, it's impossible not to like cheese because there is literally a cheese for any one. Soft, hard, spreadable, sliced, gooey, mild, medium, mature, stinky, with fruit, with nuts, with herbs. The list is endless!
Again we have a situation here where I was too eager to start stuffing my face than worrying about holding my camera steady. So if you're wondering if you got something in your eye, you don't. It's just me sharing blurry pictures. We are also trying to eat more greens and so we have introduced Meatless Monday in our house in an attempt well you know – eat less meat. We are also trying to save money – the story of our lives and doing so by eating things that we have in the house.
I will be honest and say I have borrowed this recipe from http://notenoughcinnamon.com/ – you can find the original here
I recommend you try it out, cause it is DELICIOUS! I have tweaked it slightly to fit the things we have in the cupboard or fridge 🙂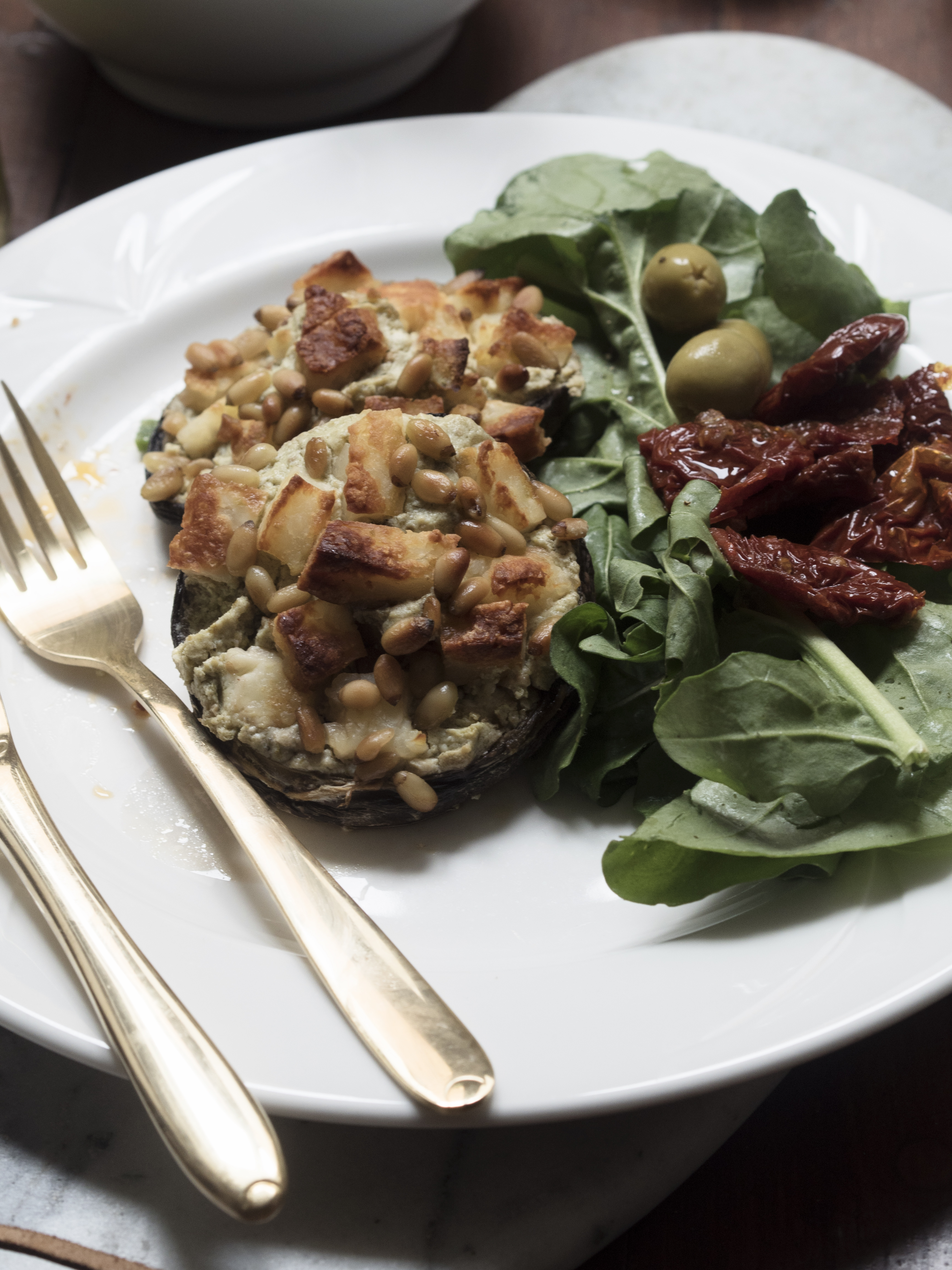 INGREDIENTS
1/4 cup pine nuts
5 oz/150 g  light halloumi (this is optional, to be honest I didn't find it added loads to the flavor, it was more of texture thing)
3/4 cup cottage cheese ( or ricotta like the original recipe!)
4 tbsp green pesto
1/4 parmesan
6 large mushrooms caps (the one in the pictures are flat mushrooms)
DIRECTIONS
Preheat oven to 350F/180C.
Cut the halloumi into little cubes.
Heat a non-stick frying pan over medium heat. Add pine nuts and toast until they are a little on the brown side. Leave to cool.
Drain away the excess liquid from the cottage cheese and mix with parmesan cheese and pesto.
Arrange mushroom caps upside down on a baking tray. Divide mixture of cottage cheese and pesto between the 6 mushroom cups. Sprinkle with cubes of halloumi and pine nuts before baking in the oven for 30 minutes or until mushrooms are cooked through. We had this with a side salad of green leaves, rocket, green olives and sun-dried tomatoes.
Bon appetit!