Like the English weather, I too am not entirely ready to let go of summer. I mean yes I do want chunky knits and hearty stews but I also still want tanned skin, summer dresses, and fresh salads. Korean beef salad has become our happy medium, the fact that it's towards the healthy side helps too.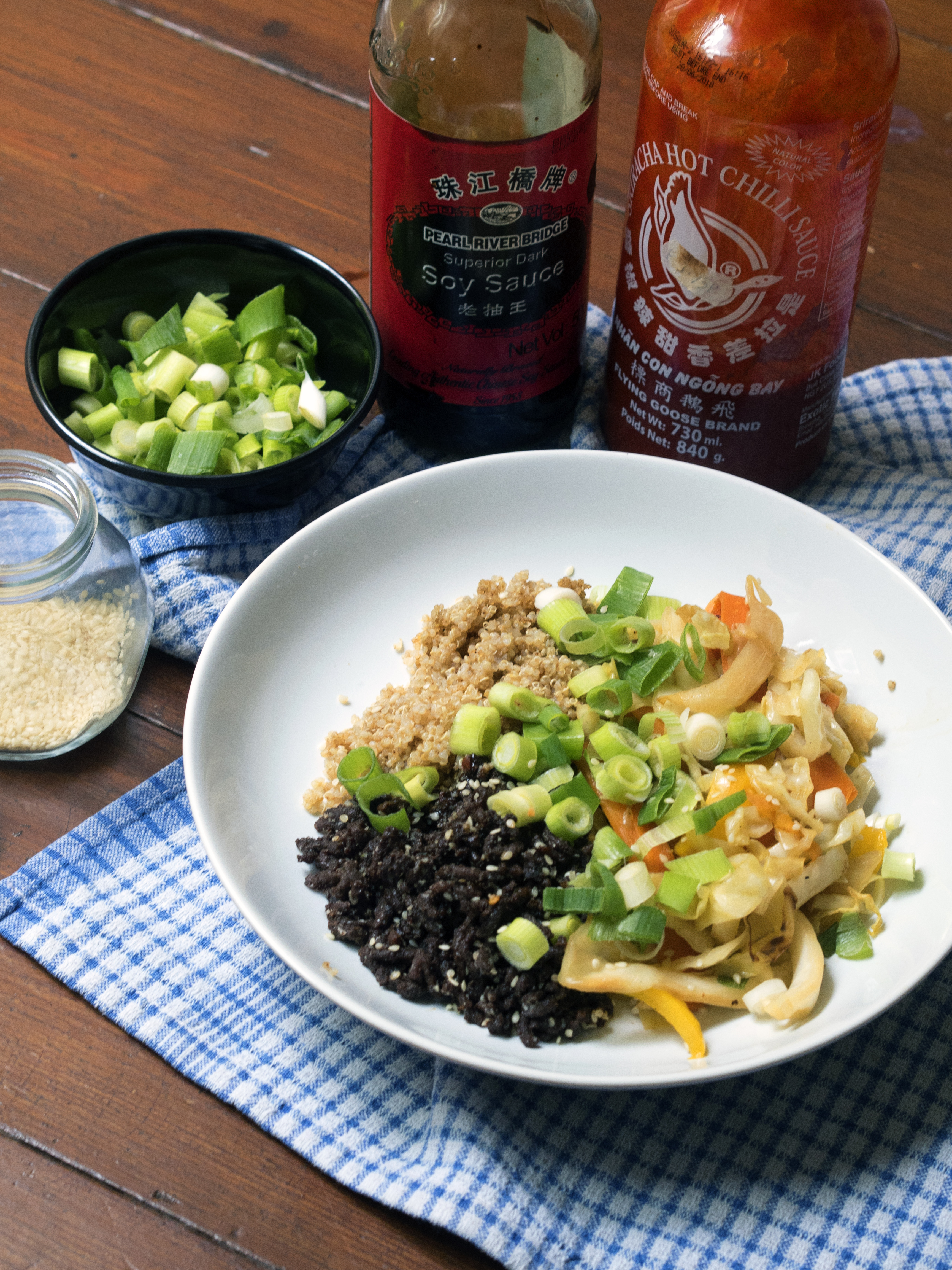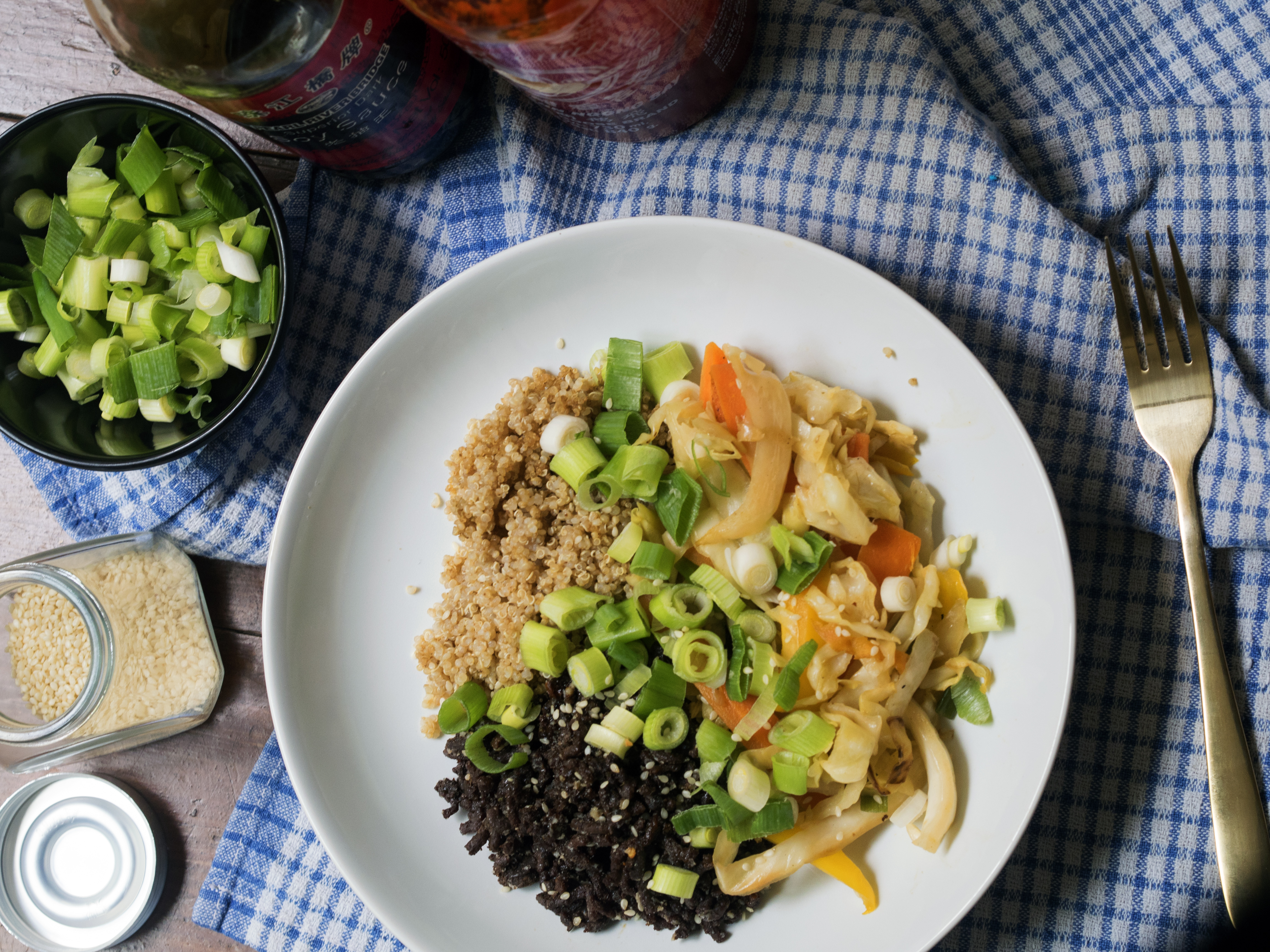 Im also a sucker for anything takeaway related I can make at home instead but ten times more healthy.  Some of you might recognize it as the traditional Korean dish, Bulgogi but I am using minced meat instead of sliced sirloin because money does not grow on trees. What I love most about this dish is that it only takes 15 mins to make! You can have it with rice but I paired with quinoa here as people often ask me about good quinoa dishes 🙂
A tasty Korean bbq straight in your kitchen!
Ingredients – Serves 4
50 grams brown sugar, packed
50 ml soy sauce ( I recommend using light soy sauce!)
2 teaspoons sesame oil
1/2 teaspoon crushed red-pepper flakes, or more to taste
A pinch ground ginger
1 tablespoon vegetable oil
3 cloves garlic, minced
500 grams mince meat
3 green onions, thinly sliced
A pinch  sesame seed
Method
In a small bowl, whisk together brown sugar, soy sauce, sesame oil, red pepper flakes, and ginger.
Heat vegetable oil in a frying pan over medium high heat. Add garlic and cook, stirring constantly, until fragrant, about 1 minute. Add minced meat and cook until browned, making sure to crumble the meat as it cooks; you do NOT want lumps. Depending on what quality meat you are using you want to drain off any excess fat.
Stir in soy sauce mixture until well combined, allowing to simmer until heated through. You want the mixture to stick to the meat!
VOILA – your done 🙂 Garnished with green onion and sesame seeds
You can serve it with quinoa, brown rice or white rice. We also like to have fried cabbage, white onions and carrots on the side.