Unless you have been living under a rock I'm sure you have heard of Beauty boxes subscriptions. They are usually monthly subscriptions around £15 a month and include a handful of travel size products within beauty and hair. It's a great budget-friendly way to try out new products without leaving your home. I love them, particularly because I have a tendency to be an extreme creature of habit.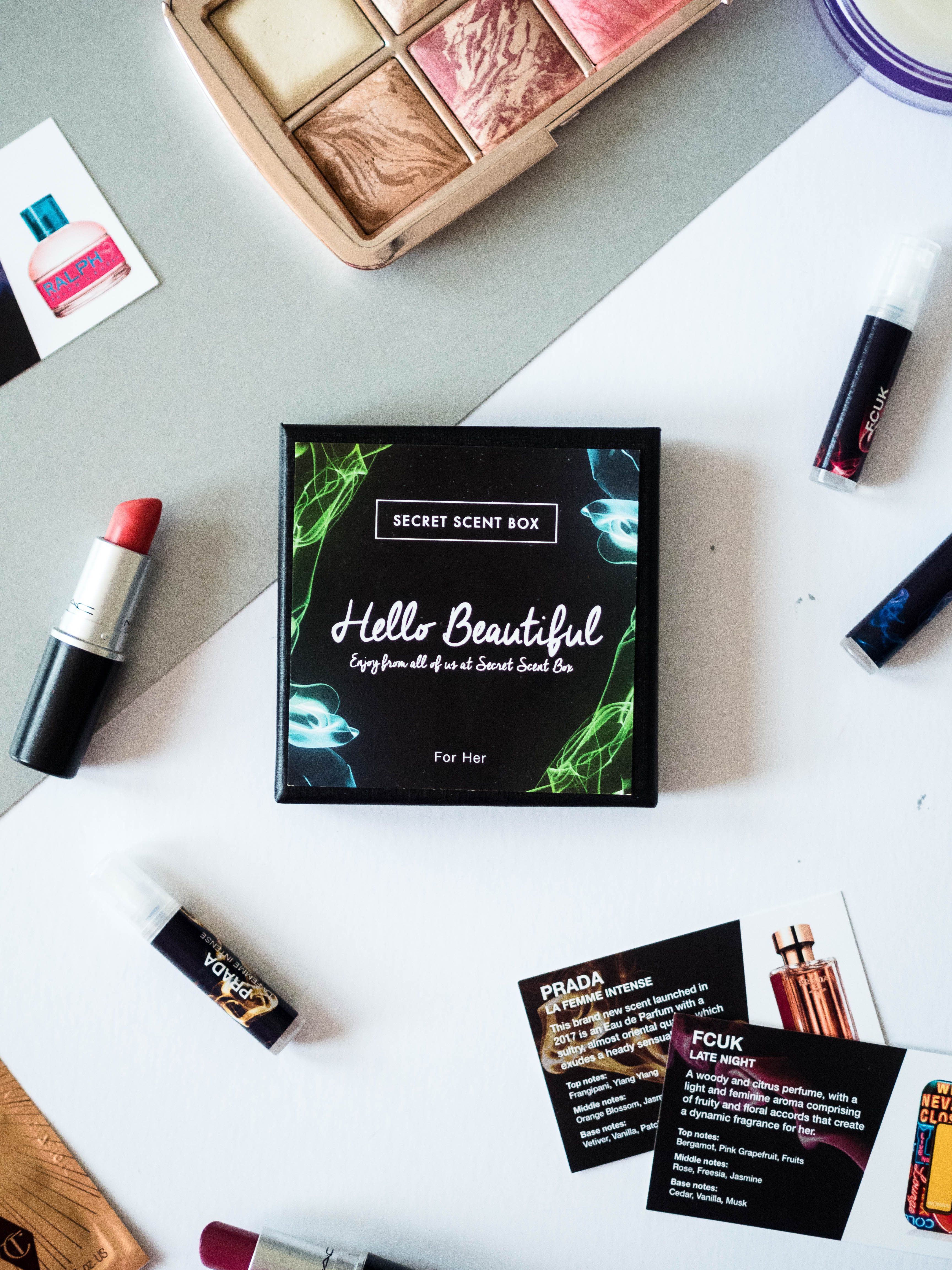 I am even worse when it comes to perfume. I find a perfume, I buy it, and its the only one I use for next 4 years. I also ALWAYS end up finding a perfume that is about to get discontinued so I  hoard several bottles of that perfume in one go, breaking my bank and filling up the fridge much to the boyfriend's annoyance.
Secret Scent is a monthly UK fragrance box subscription that delivers 3 different scents each month straight through your letterbox. You never get the same fragrance twice, and they are always designer or branded fragrances such as Tom Ford, Dior, Gucci, Prada, Armani, Vera Wang, DKNY, Beyonce, Beckham, Rihanna, Hugo Boss, Ralph Lauren, Joop, Davidoff and Paco Rabanne.
Each box gives you enough perfume for 30 days, roughly 4 sprays per day before your next box and you can choose between Men's and Women's fragrances. With free European shipping, Secret Scent Box makes the PERFECT Christmas gift for anybody! And because you order it online, it's a GREAT last minute Christmas present!
Its kinda
kinda
like the gift that keeps on giving no? 😉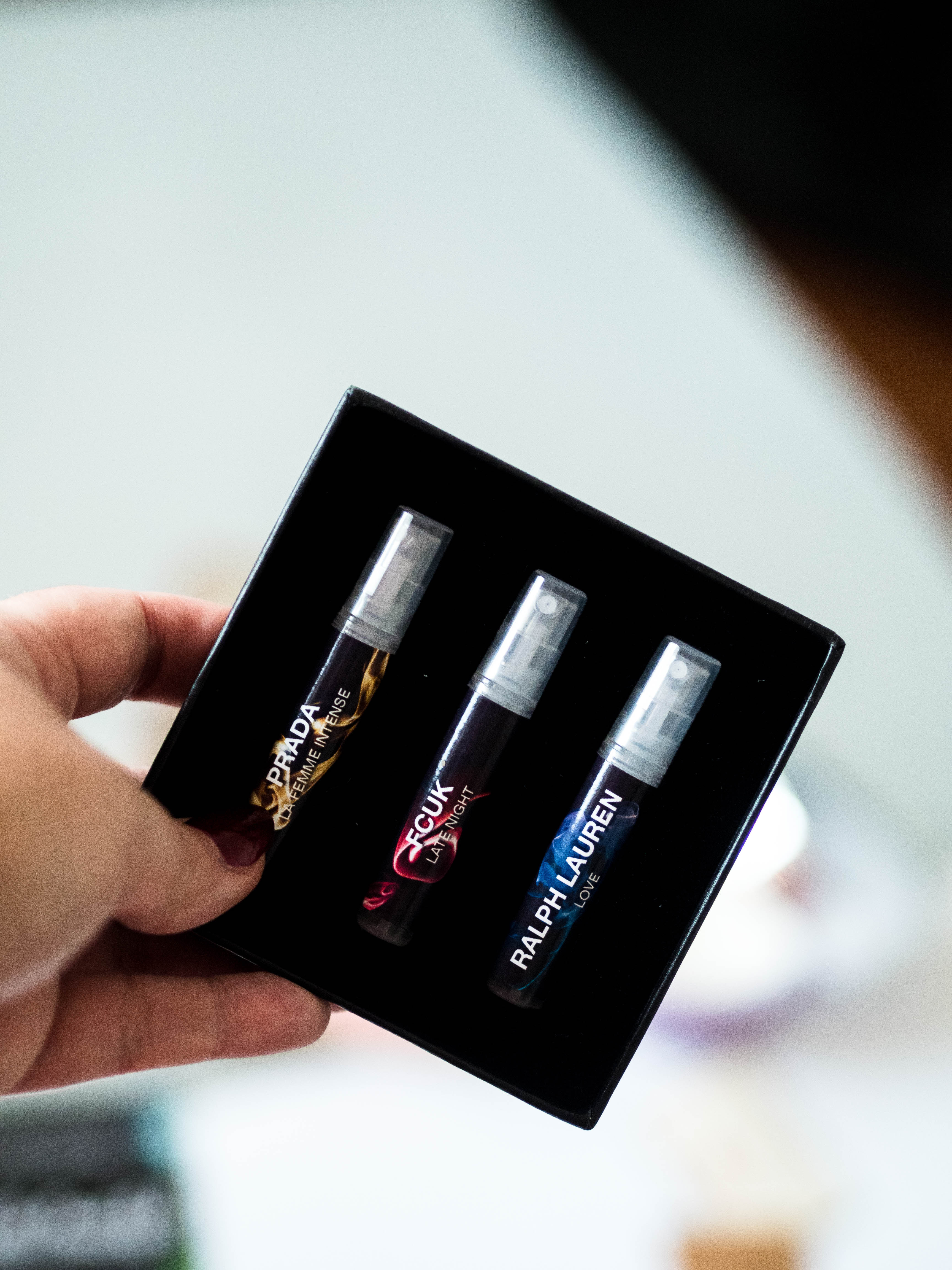 In my box I got
1. Ralph Lauren – Love
2. FCUK – Late night
3. Prada – La femme intense
Three perfumes I have never tried before, and so fun to try out before I purchase a full size bottle!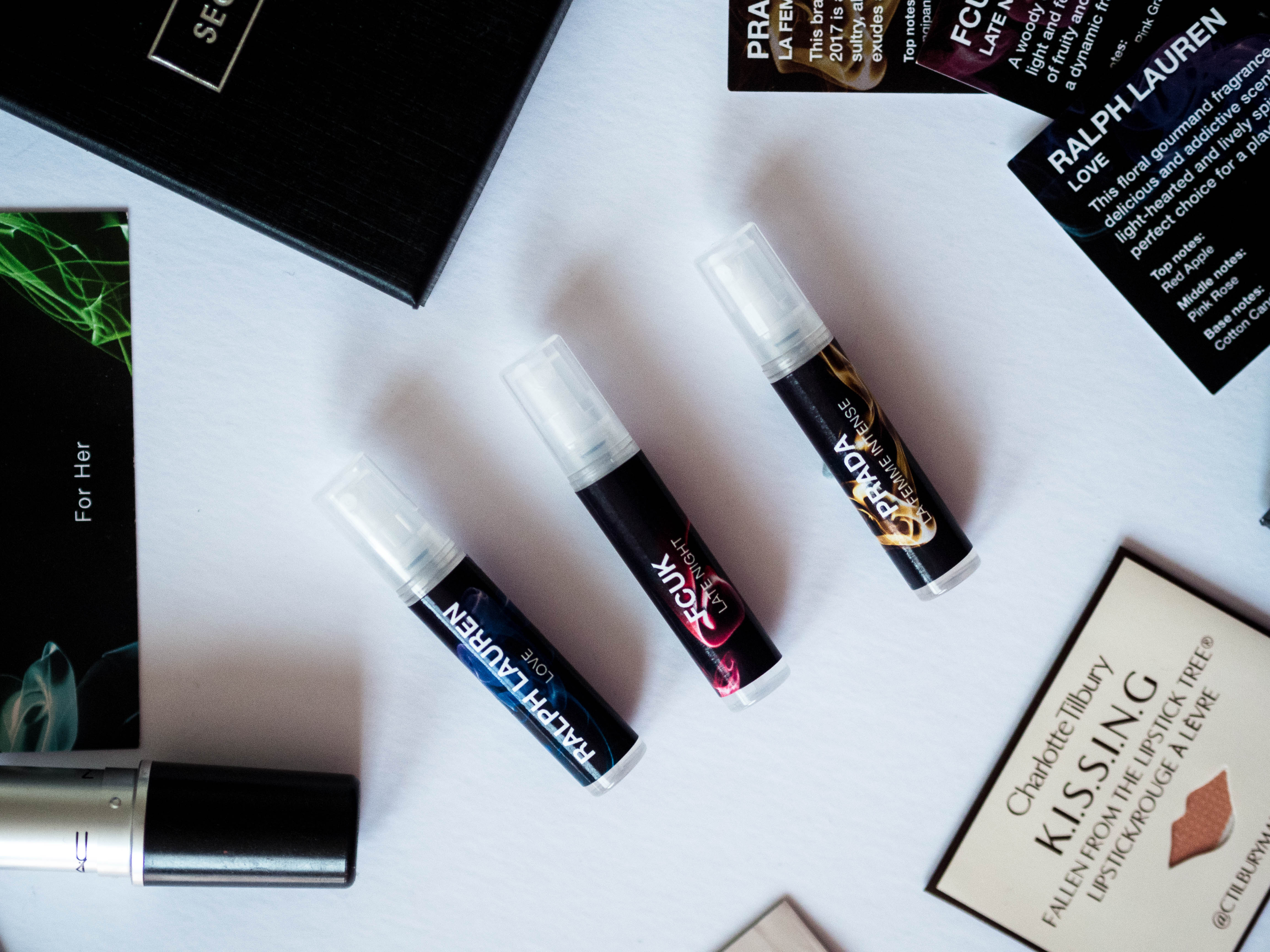 You can choose between a monthly subscription (which you can cancel at any time) or simply just send it as a gift to someone! Click here and use the code YASMINEGONZALEZ15 for 15% off your first order 🙂