The closer I get to Christmas, the more I crave Christmas food and for the first time ever I am craving mince pies. Don't ask me why, I have always thought of them as these dry, tasteless raisin filled fake cupcakes that belong nowhere near a Christmas table. Give me a Norwegian Kakemenn any day!
I also love making my own Christmas presents, and this year I think it might just be Kakemenn 😉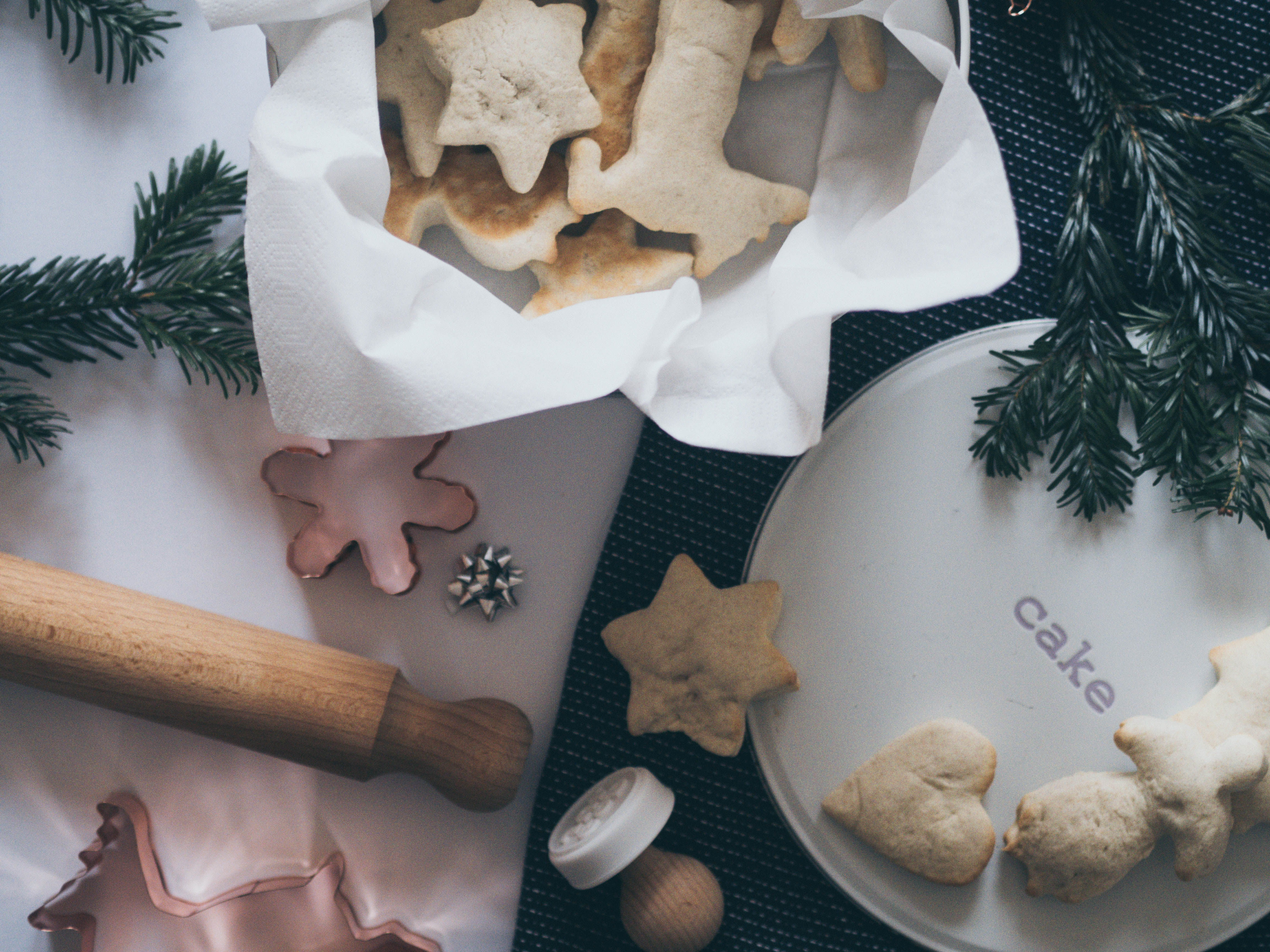 I'll admit, I was a little worried when I started making these. For some reason, I thought the dough was super complicated but it turns out its incredibly easy and don't have to use Norwegian 'horn salt'! Which had I know this before, it would have made life a little easier.
Ask any Norwegian, kakemenn are a staple Christmas cookie. What do they taste off? Like cookies. They go great with coffee, and traditional Norwegian julebrus. You can find them soft, or crunchy or covered in sugar. Usually shaped as men, the name translates to cakeman. You'll see in the images that I have freestyled a little and used different shapes because I am rebellious like that.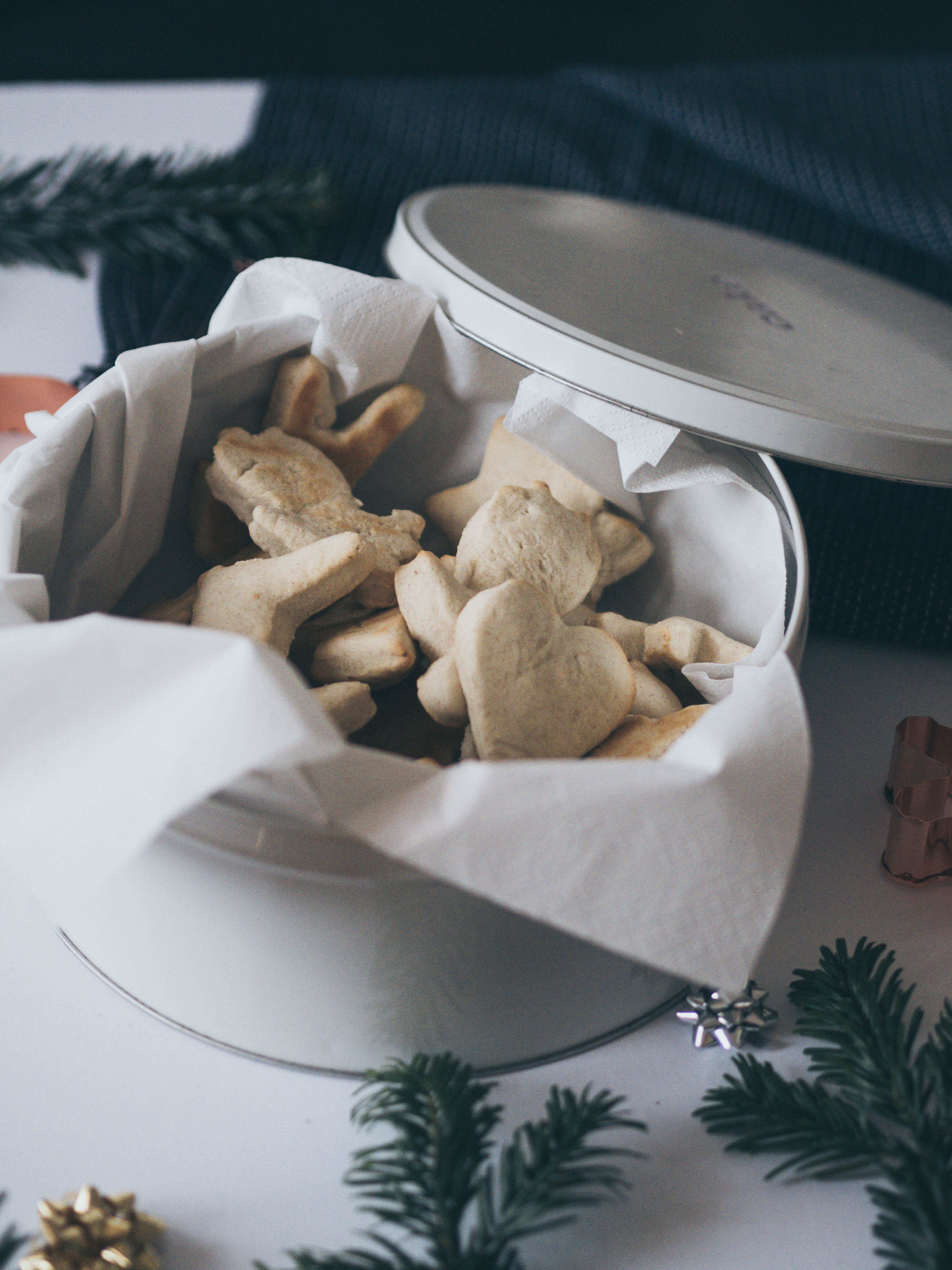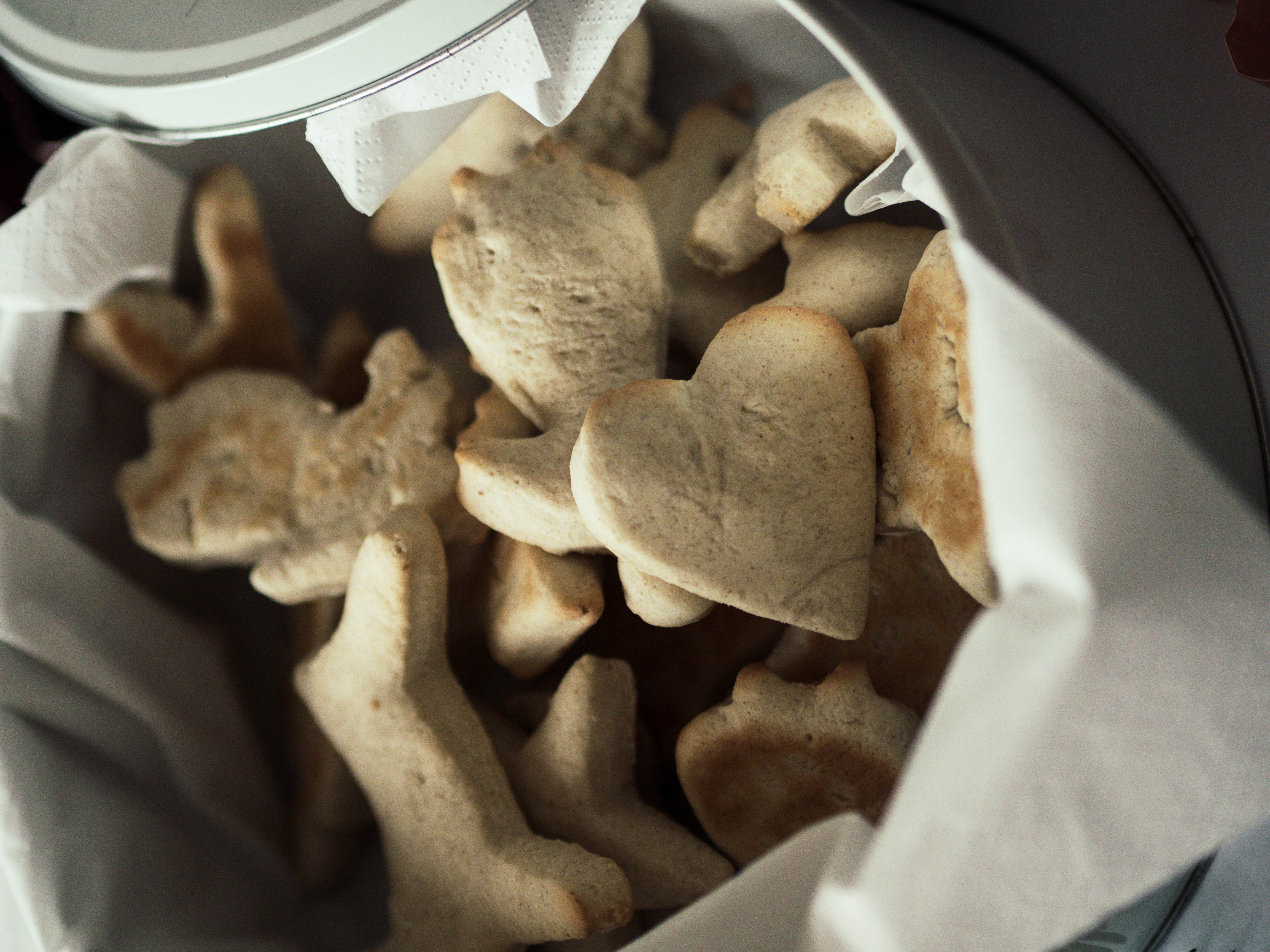 Today we are making the fluffy soft kind.
Norwegian Christmas Cookies – Kakemenn
2 portions = 30 cookies
Ingredients
200

g

melted butter

4

dl

milk

6

dl

sugar

2

ts baking soda
1 kg flour
Method
Stir together melted butter, milk and sugar.

Stir half of the flour together with the baking soda.

Mix the rest of the flour until you have a dough that is easy to work with. Pack the dough in plastic and put it cold for at least an hour, usually overnight. It will last in the fridge for about 3 days!

Preheat the oven to 175 ° C and l

ine baking tray with baking paper.

Roll out the dough to ½ cm thick. Use cookie cutters and cut cookies of dough. Lift them over to the baking trays.

Cook the cookies for approx. 7 minutes. They should be crispy on the outside and a little soft inside. Lift the cookies over the rack and let them cool.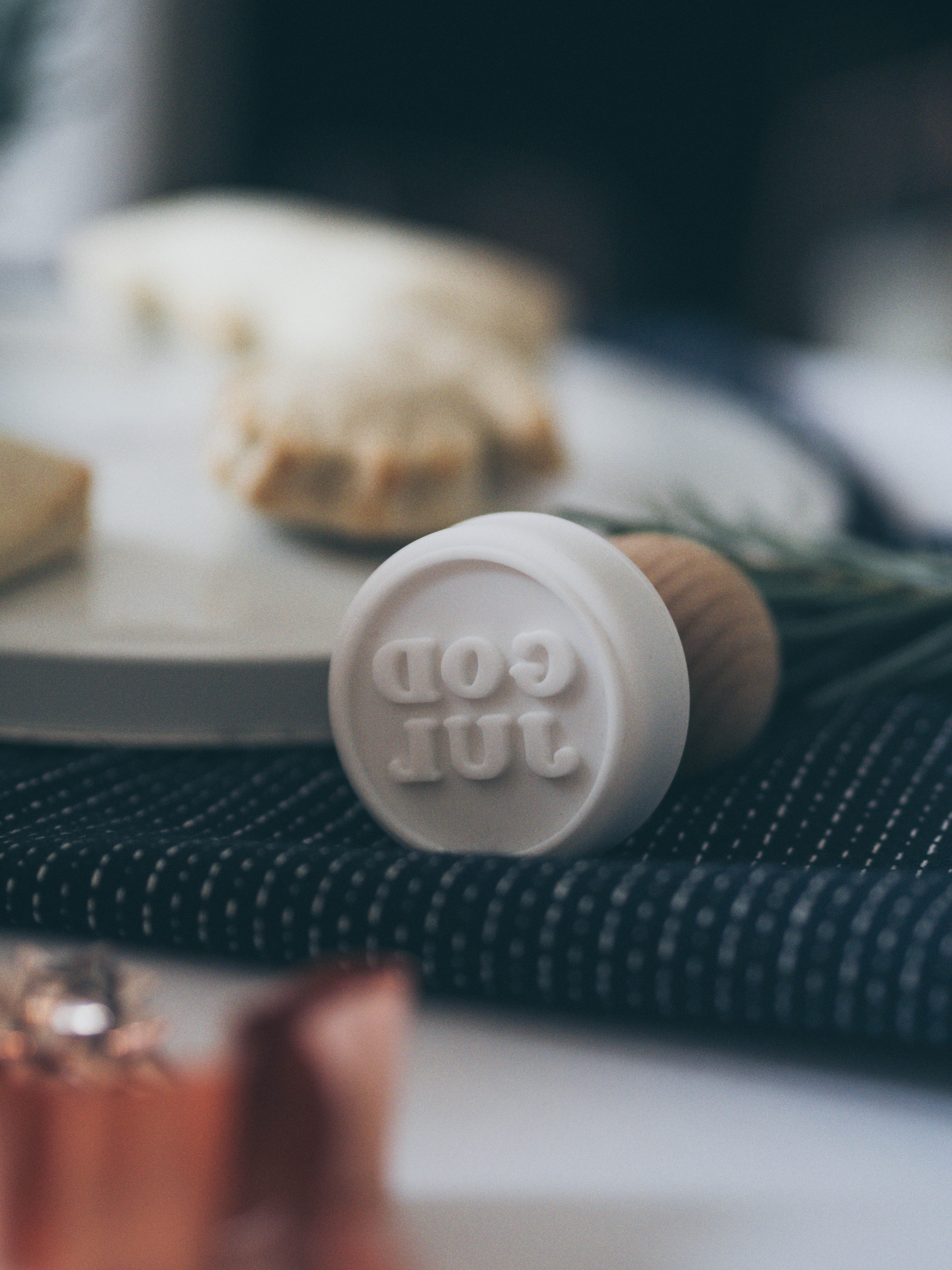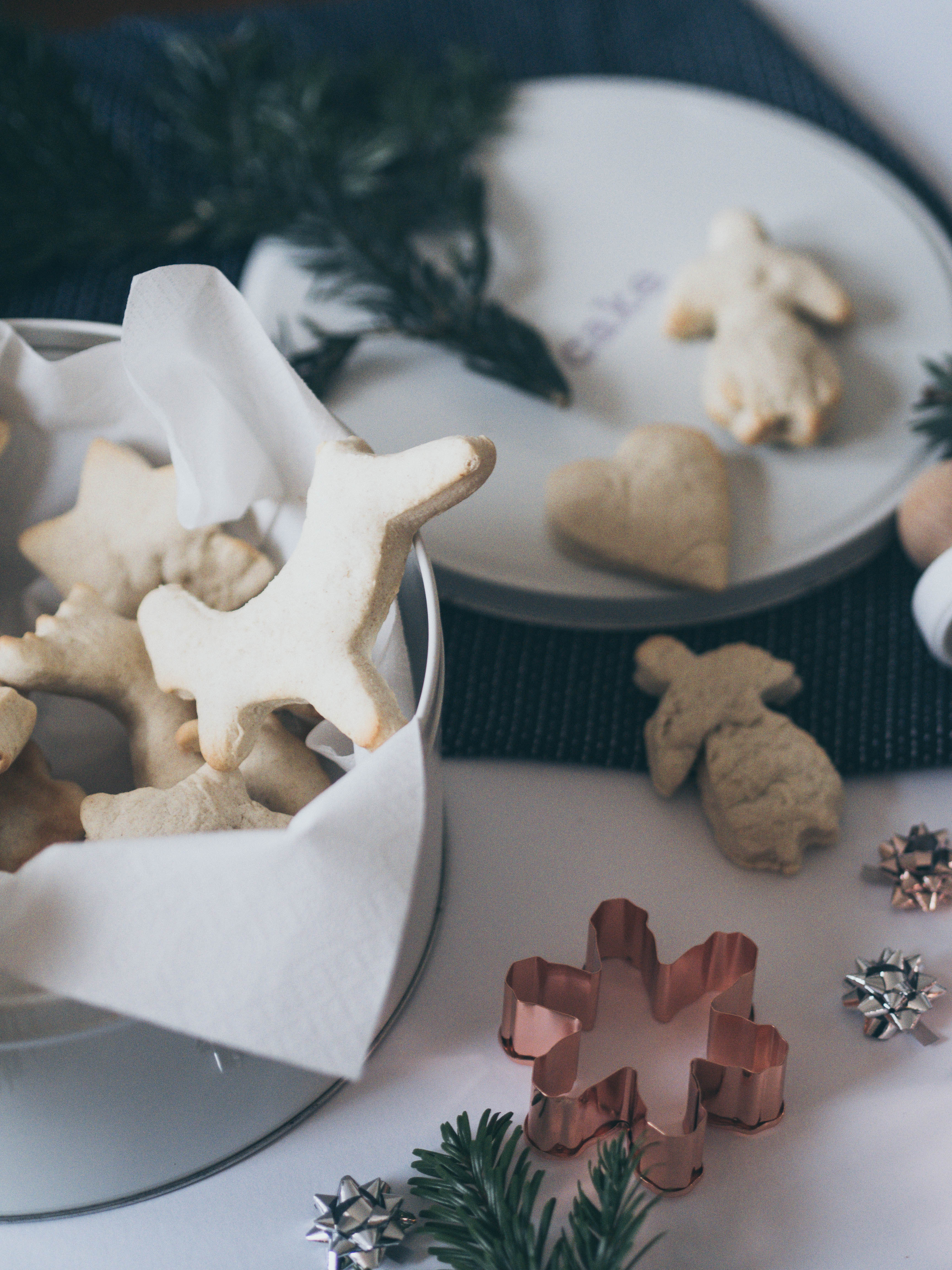 Now eat!