I'm such a sucker for pretty much everything Christmas and I should probably be embarrassed. But guess what, I am not! You're probably gonna laugh now but one of my absolute favorite things about Christmas is selecting a wrapping theme for the year and actually wrapping presents. Yes you read right, I have a Christmas wrapping theme and, no I am not insane.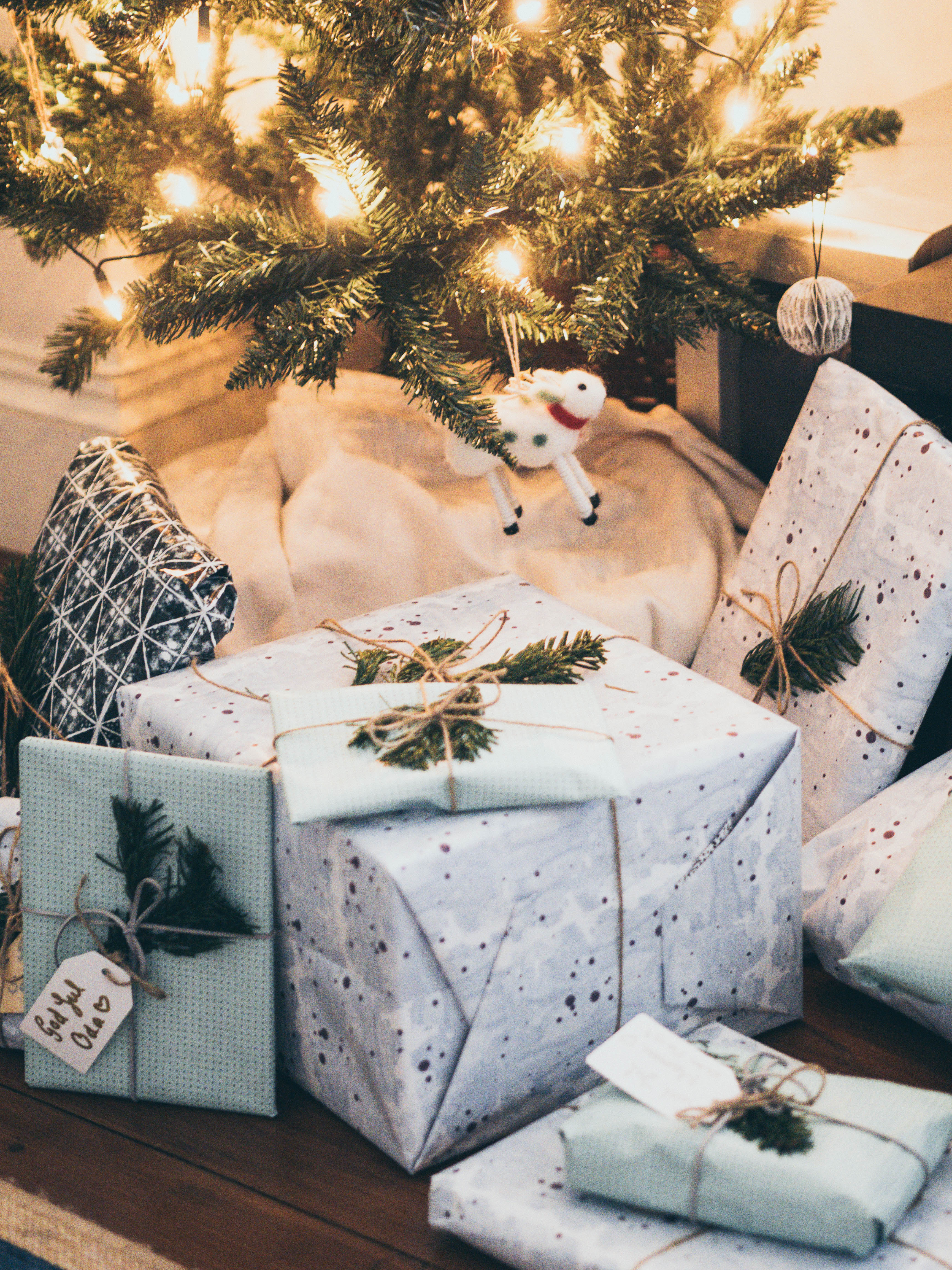 I don't know what it is, but I take great pleasure in carefully wrapping presents, in beautiful paper with a glass of Baileys in front of me. It's a tradition me and my mom have been doing for years. We usually end up wrapping most of our presents the night before Christmas, until like 2am getting more and more tipsy.
There is something very satisfying presenting a beautifully wrapped present though. Last year I went for white, silver and satin ribbon and silver bells. This year I have gone for less common Christmas colours and patterns and a leather ribbon.
guys, LEATHER RIBBON. LEATHER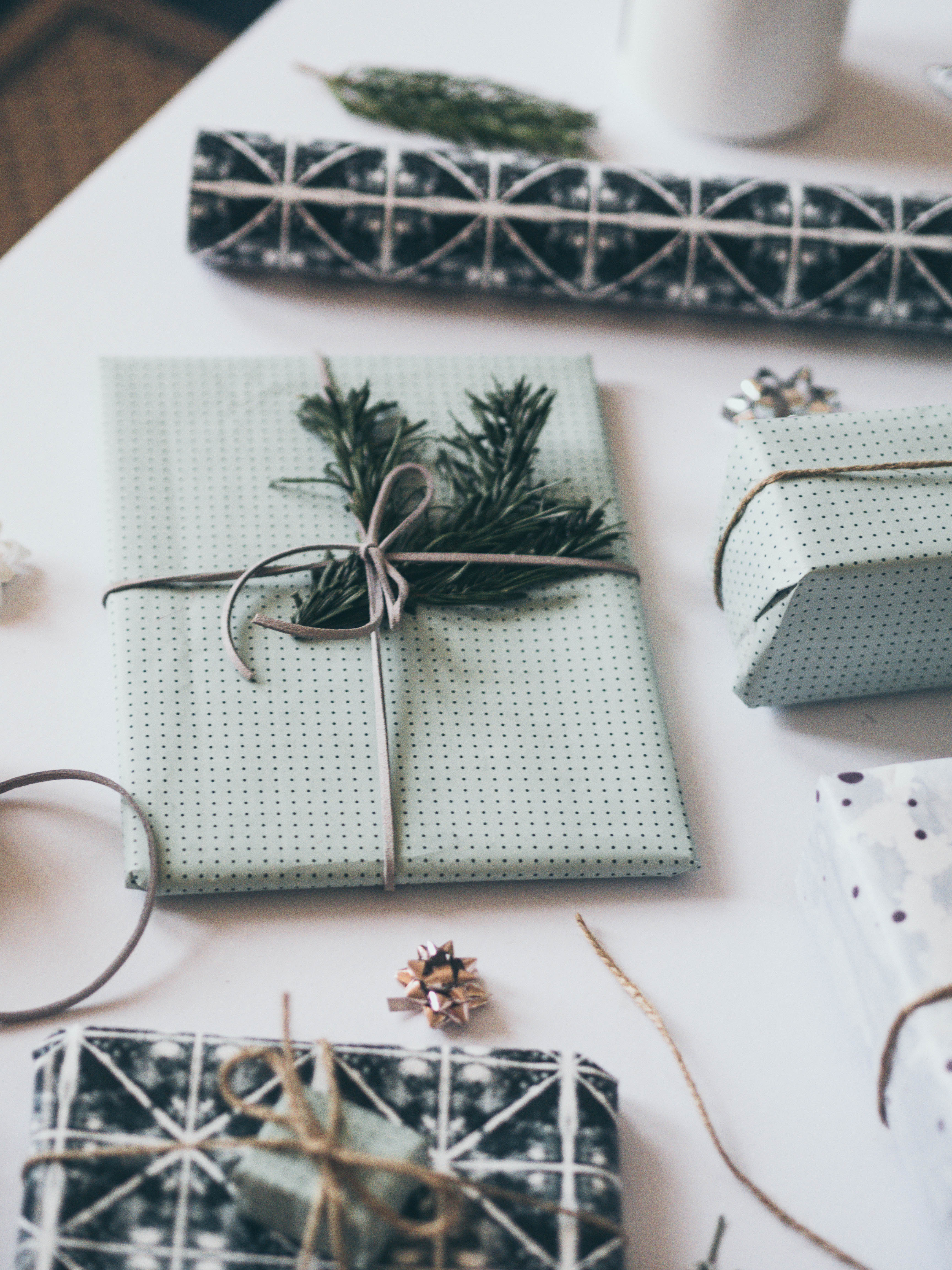 I think my Christmas heart just exploded with excitement.
And also regular brown string because homegirl ain't made out money
Since we are rocking a fake tree this year, I convinced my friends to kindly donate cut offs from their real trees. Little did they know they would be getting it back as a xmas pressy decoration. [insert smirk face here]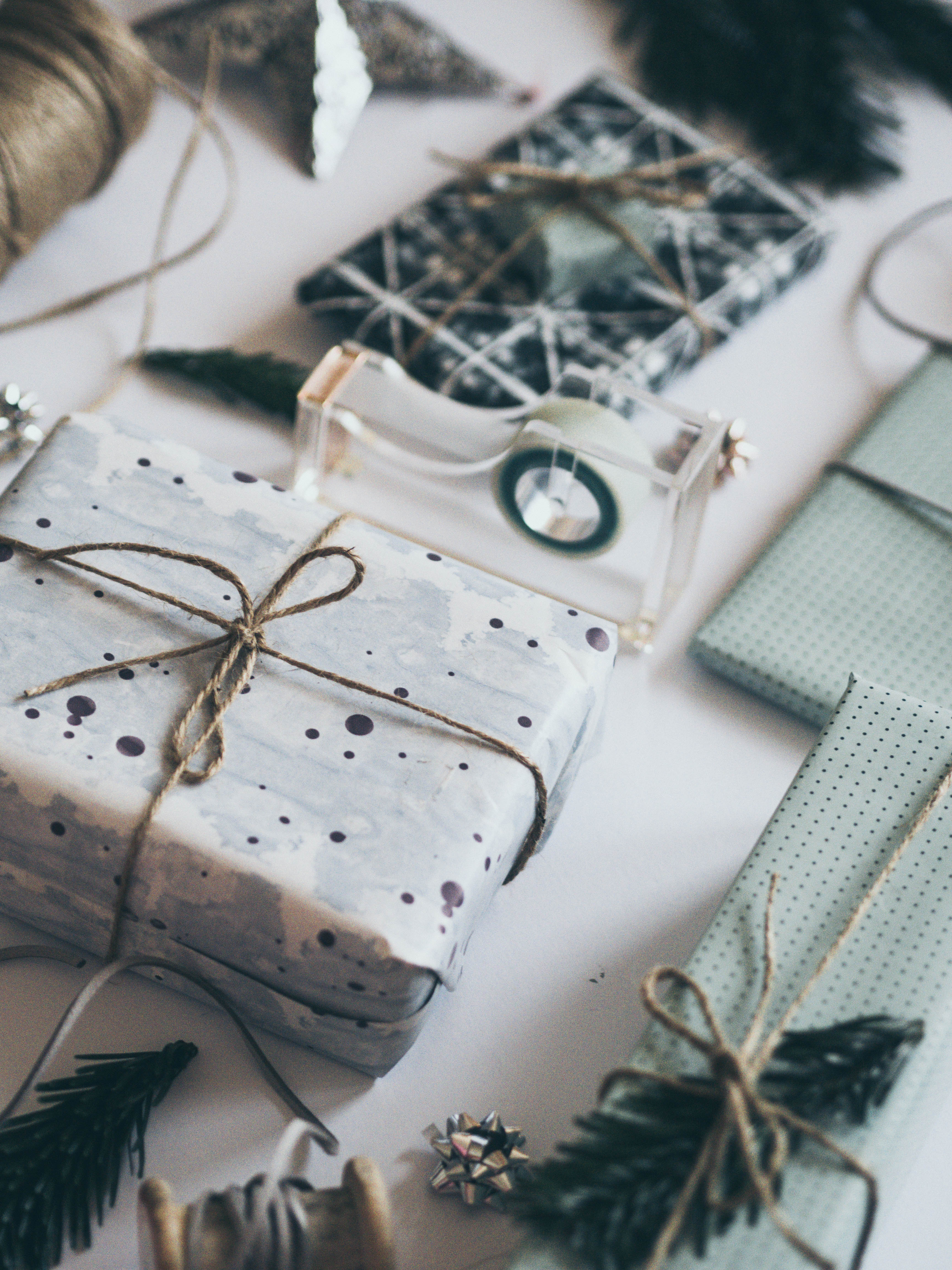 I originally saw this theme combo over on Papermash and I just fell in love.
The wrapping paper and the ribbon is from my new favorite Scandinavian brand House Doctor. The paper is of incredible quality, and its double sided! Meaning that in every roll, you get two different patterns!I have bought both rolls, giving me essentially 4 different patterns.
I mean come on, you're basically winning at Christmas then!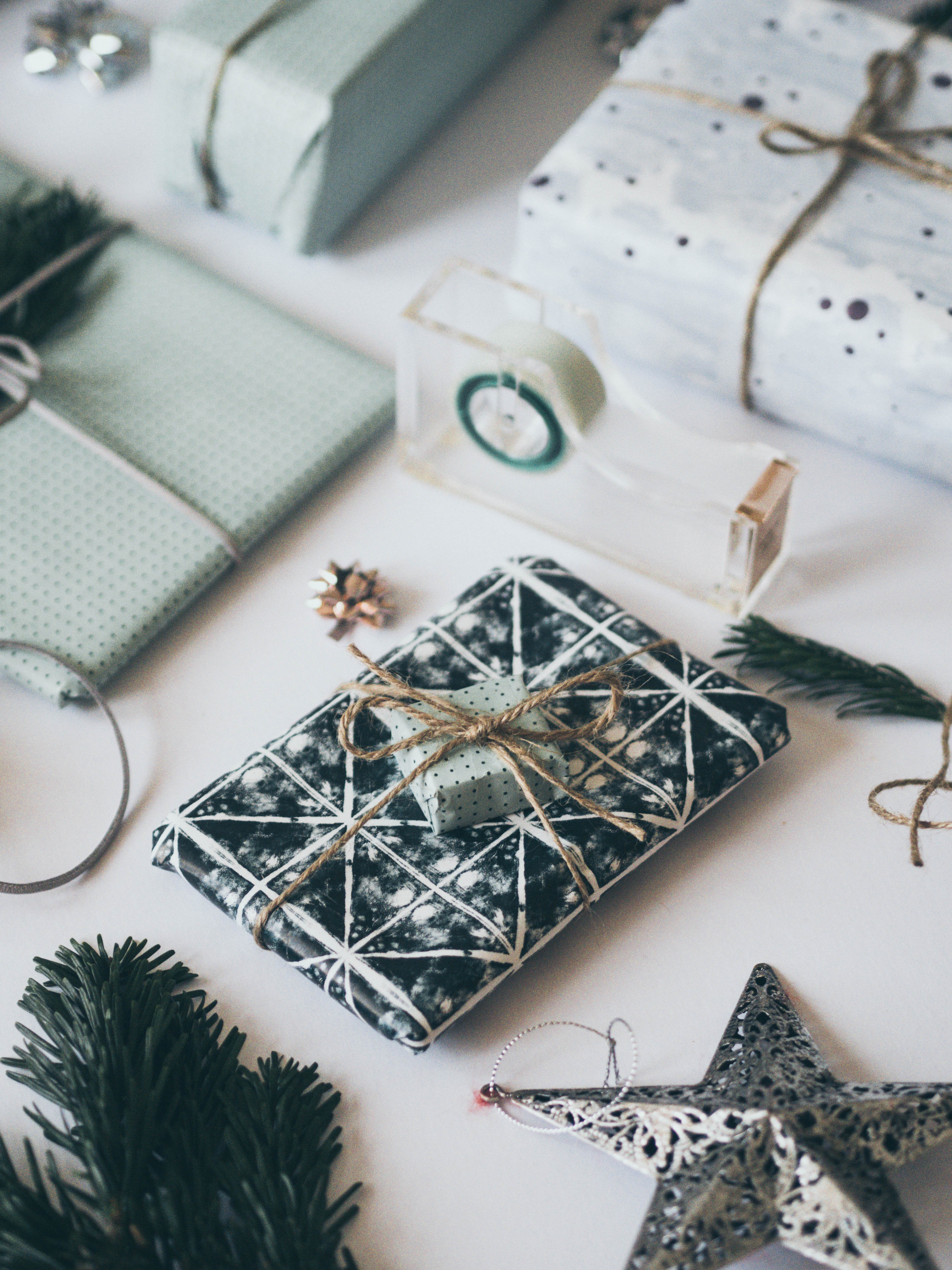 What is your favorite Christmas tradition? Are you a big wrapping fan?
Wrapping paper
Leather Ribbon
Brown ribbon