An oldie but a goodie. Norwegian Christmas bread – also known as Julebrød. A perfect one last DIY Christmas idea for those of you who are running on a last minute schedule.
Personally I have never really been a huge fan of raisins, Norwegian Christmas bread seems to be the exception! The bread is sweet, soft, full of flavor and above all? Super duper easy to make!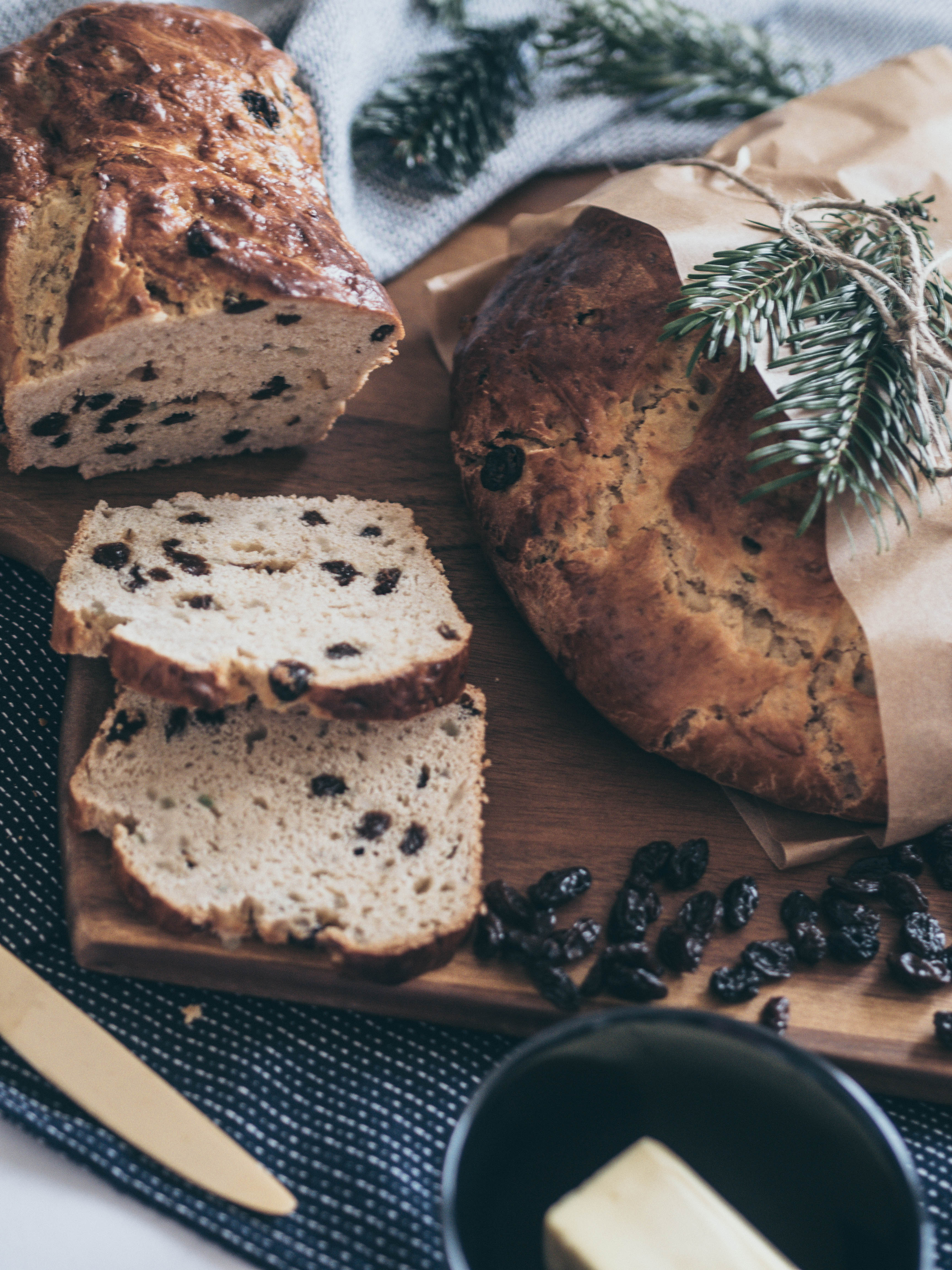 Traditionally its served with butter and some brown goats cheese, also know as 'Brun ost' – you can pick up some in Scandinavian Kitchen, and I know some larger Waitrose have them in the deli section. Defo worth a try!
When it comes to baked goods, I will be the first to say that yeast and I are no great friends. I am forever struggling with doughs that don't raise, and turn out to be incredibly heavy and dense. For some reason though, these seemed to turn out ok!
This recipe makes 3 pretty large bread. Great to freeze and give away as a Xmas pressie or for those impromptu family visits when you have nothing to serve!
I personally just have it as breakfast, because I am cool like that!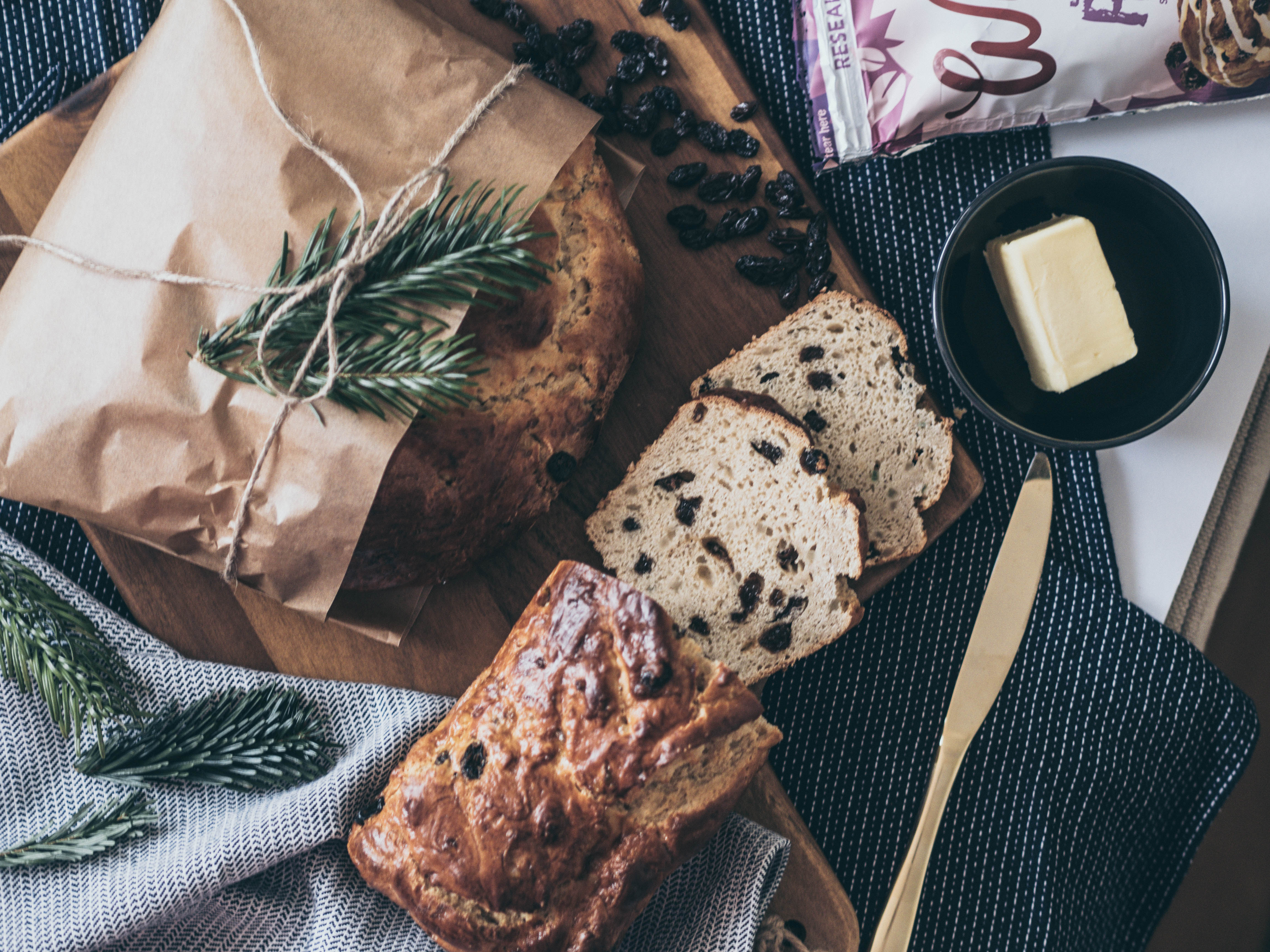 Norwegian Christmas bread – Julebrød
Makes 3 bread
Ingredients
250 g butter
1 kg flour
125 g sugar
¼ teaspoon salt
2 tablespoons ground cardamom
50 g yeast
6 dl whole milk
250 g of raisins
200 g Succade (Candid citrus peel)
Eggs for brushing
Method
Melt butter

Put the flour in a baking bowl, mix in sugar, salt, cardamom and the yeast.

Pour in milk and melted butter, work the dough until it is smooth, smooth and release the edge of the bowl.

Mix in raisins and Succade

Cover the bowl with plastic and let the dough rise to double size, approx. 40 minutes.

Lightly dust the table with flour and divide the dough into three equal sized items. Roll them into three large, round circles. Use a sharp knife and light slice a few snippets on the surface of the bread. This way, the bread will keep its shape.

Cover the Christmas bread with plastic and let them rise to double size, approx. 30 minutes.

Brush the bread lightly with whisked eggs.

Place the bread at the bottom of the oven at 200 ° C for 35-40 minutes until they are brown crispy.

Cool on a rack.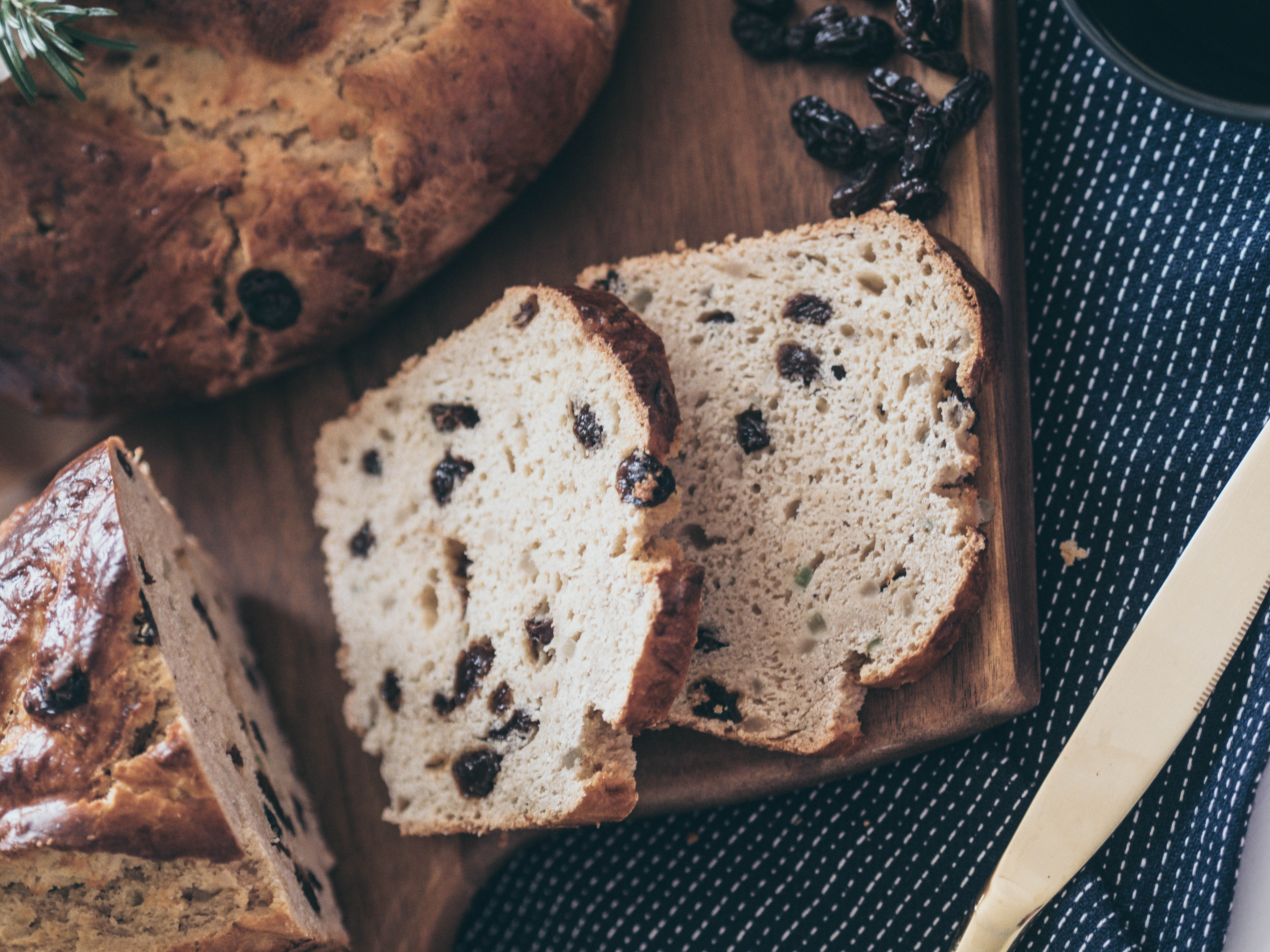 Serve warm with butter and some cheese or jam. These freeze brilliantly, and are great toasted too 🙂 You can also check out my Norwegian Christmas Cookie recipe here