A few weeks ago I was doing a late shift and enjoying a much-needed lie in when I was rudely awoken by the mailman. I'm not usually fussed by this but for once I knew I wasn't expecting a package and I was looking forward to a lazy morning. To my great surprise though, it was my very first Voxbox!
VoxBox is a beauty box from Influenster; where you review products and in return you may be chosen to receive one of these beauty boxes to test and review the products. The box I received was full of #HolidayLooks Bourjois goodies!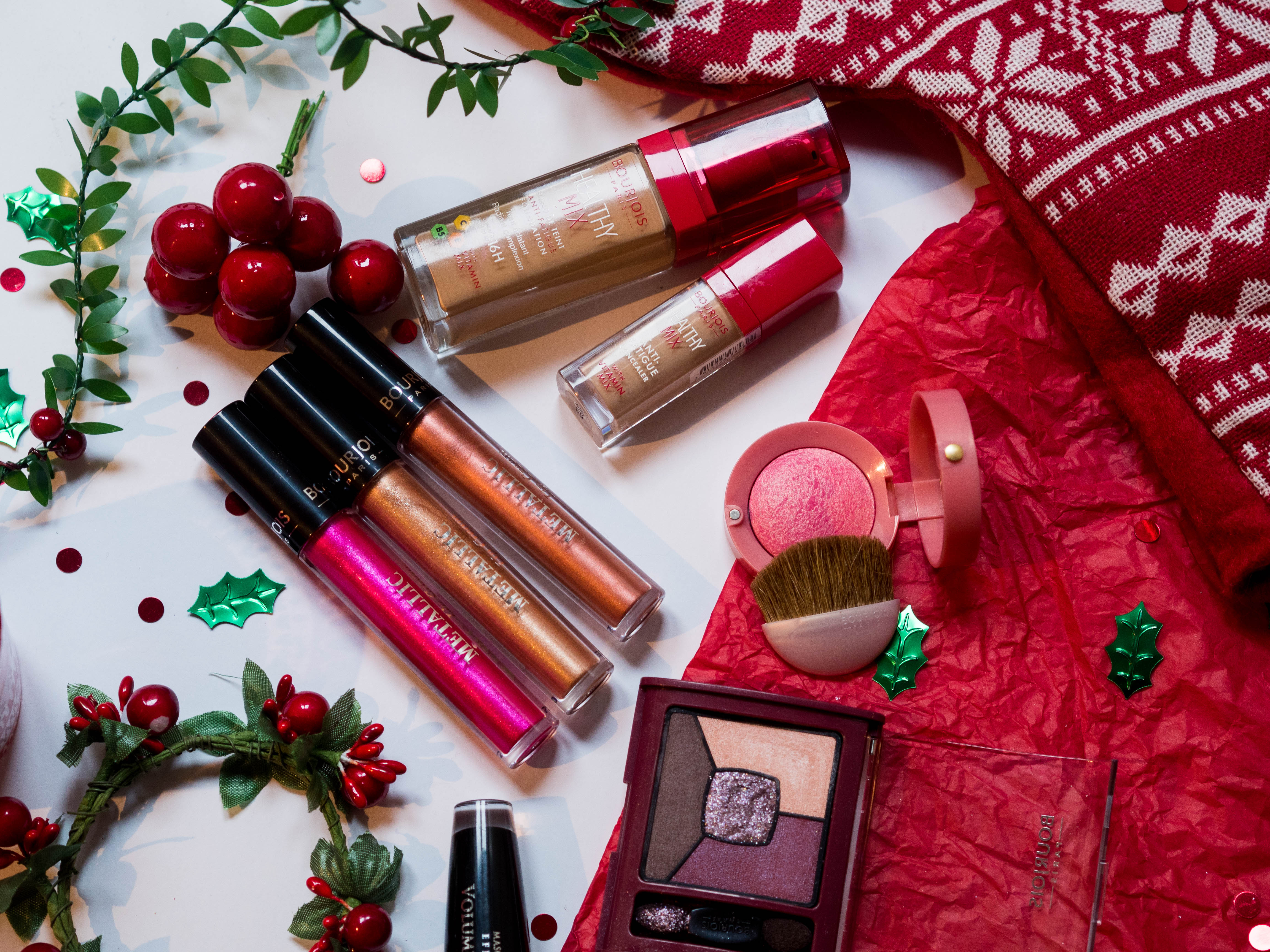 I got sent Healthy Mix Foundation | Healthy Mix Concealer Blush, 34 Rose D'or Smoky Stories, 15 Brilliant Prunette, Volume Glamour Push Up and Mascara Metallic Lip Creams.
Having never tried anything from the brand before, I was excited to see if they would live up my usual beauty products expectations. I'll be honest and say I was more pleased with some of the products than with others. However, with the price point on these, at least 2 of them will become a new staple in my makeup bag!
Healthy Mix Foundation
I have always sworn to high-end foundations like Giorgio Armani, Chanel and Bareminerals having given up on highstreet versions years ago after years of failed attempts to color match and just really appalling consistency. However, I think its time to step back into the high street and give my wallet a well-deserved break. This foundation is full coverage, but buildable without getting cakey (WOOHOO), its got incredible lasting power and is packed with vitamins! Honestly, I saw no difference using this, or my Giorgio Armani foundation. But the best part? You can pick it up for as little as £5.95 from FeelUnique at the moment! The shade I am using is 56 Light Bronze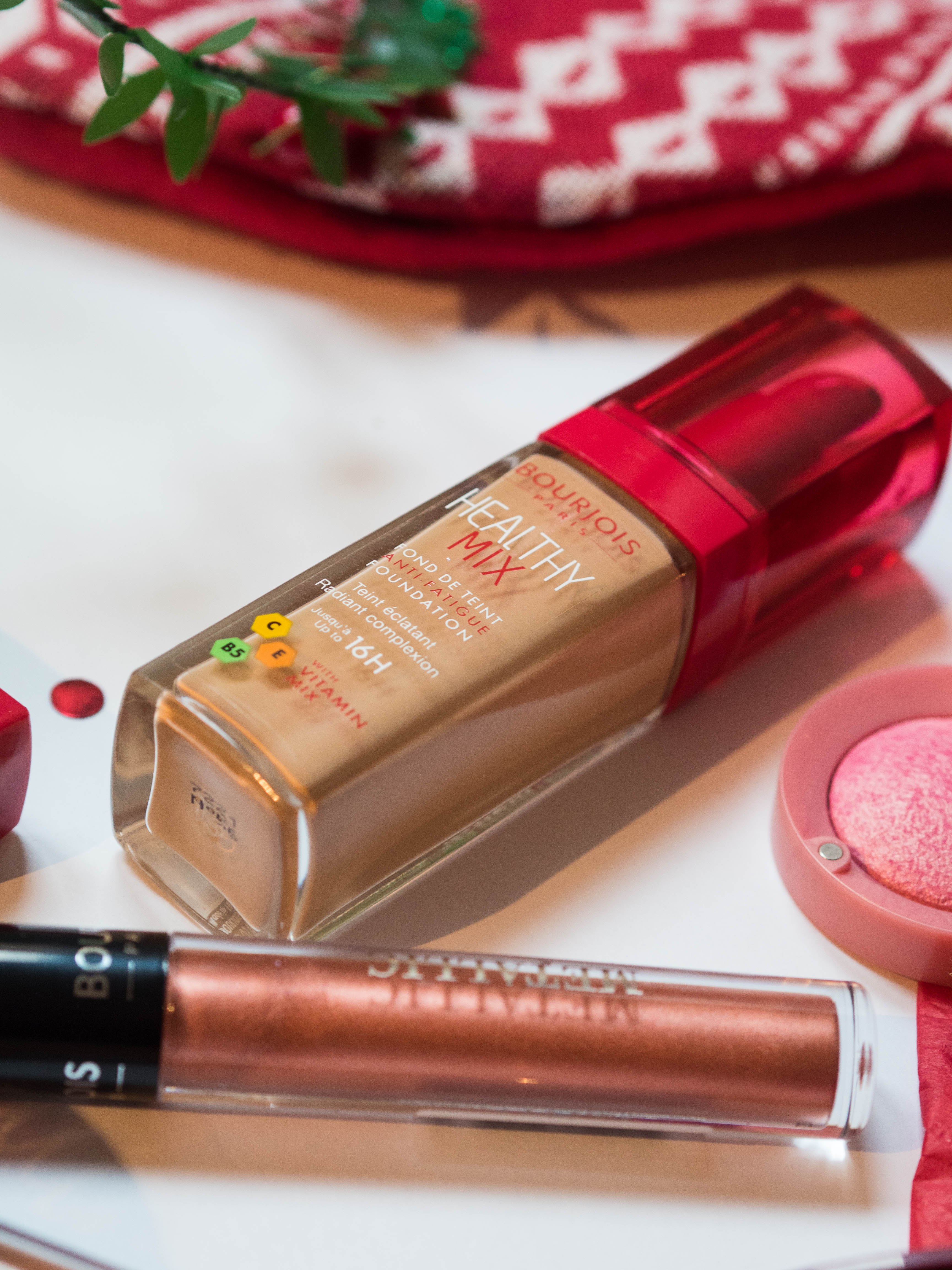 Healthy Mix Concealer
This concealer has a shared first place with the foundation of my absolute favorite products from this box. It's INCREDIBLE! It's almost as good as my UD Naked Skin but its a lot better for my fragile undereye skin and a fraction of the price. I set it with some powder and it lasts all day without creasing. This concealer is enriched with vitamins like the foundation and is great at hiding dark circles! Such a fabulous budget find!! However, I feel that in 2017 a brand should be offering more than three shades in their concealers. I am wearing shade Dark, and it comes up light to medium on my skin.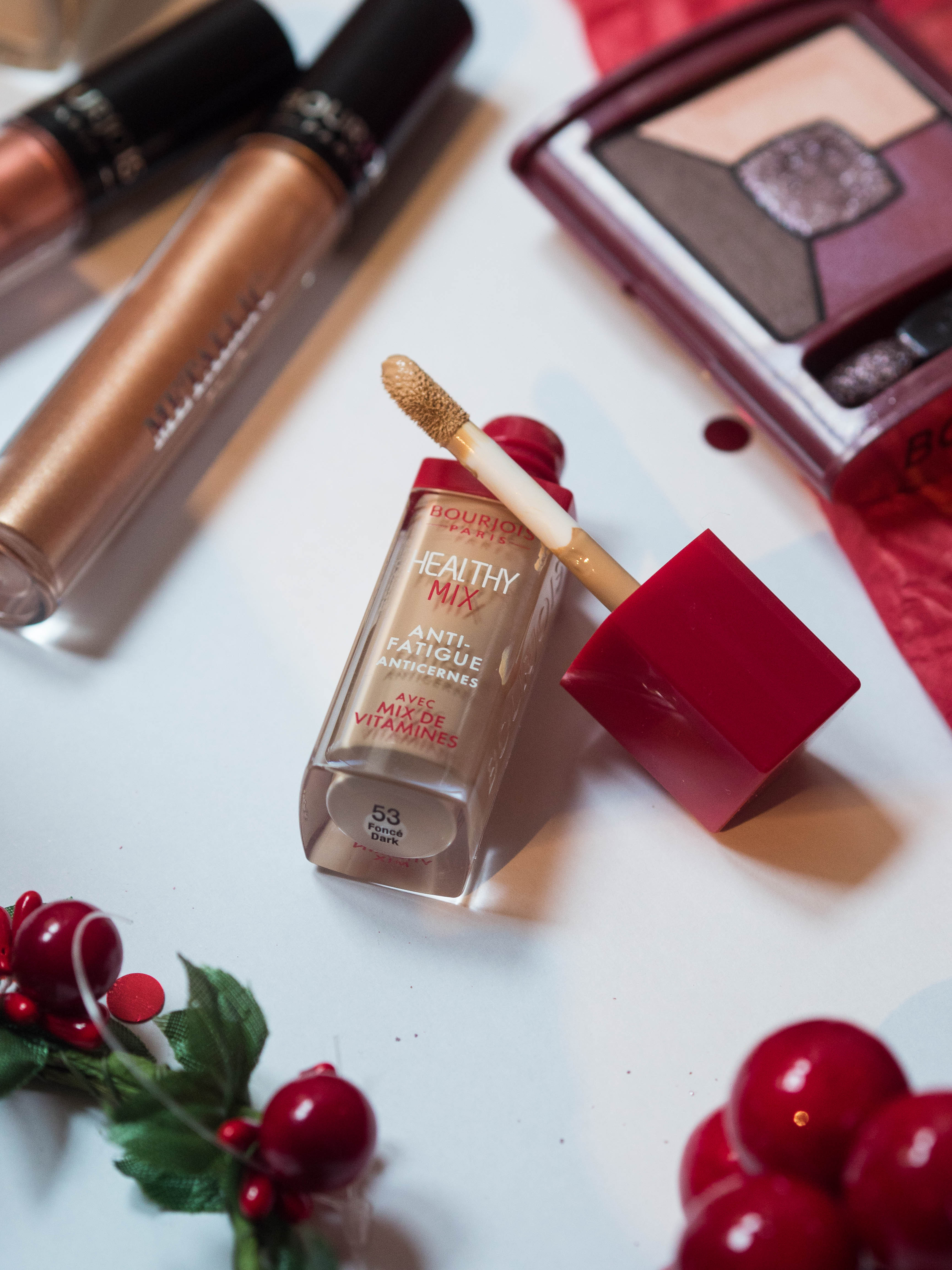 Blush – 34 Rose D'or
This blush is probably my second favorite of the collection. It's so beautifully pink! Great to create some rosy cheeks in these cold winter months! Like the concealer and foundation, this blush has great staying power too, it lasts all day on my skin! The blush might be tiny, but its incredibly pigmented and a little goes a long way. However, I am not so keen a the brush. It feels cheap and flimsy. Its also doesn't provide great control when it comes to applying the blush. You can pick it up for as little as £3.85 – which is an absolute bargain for a blush!!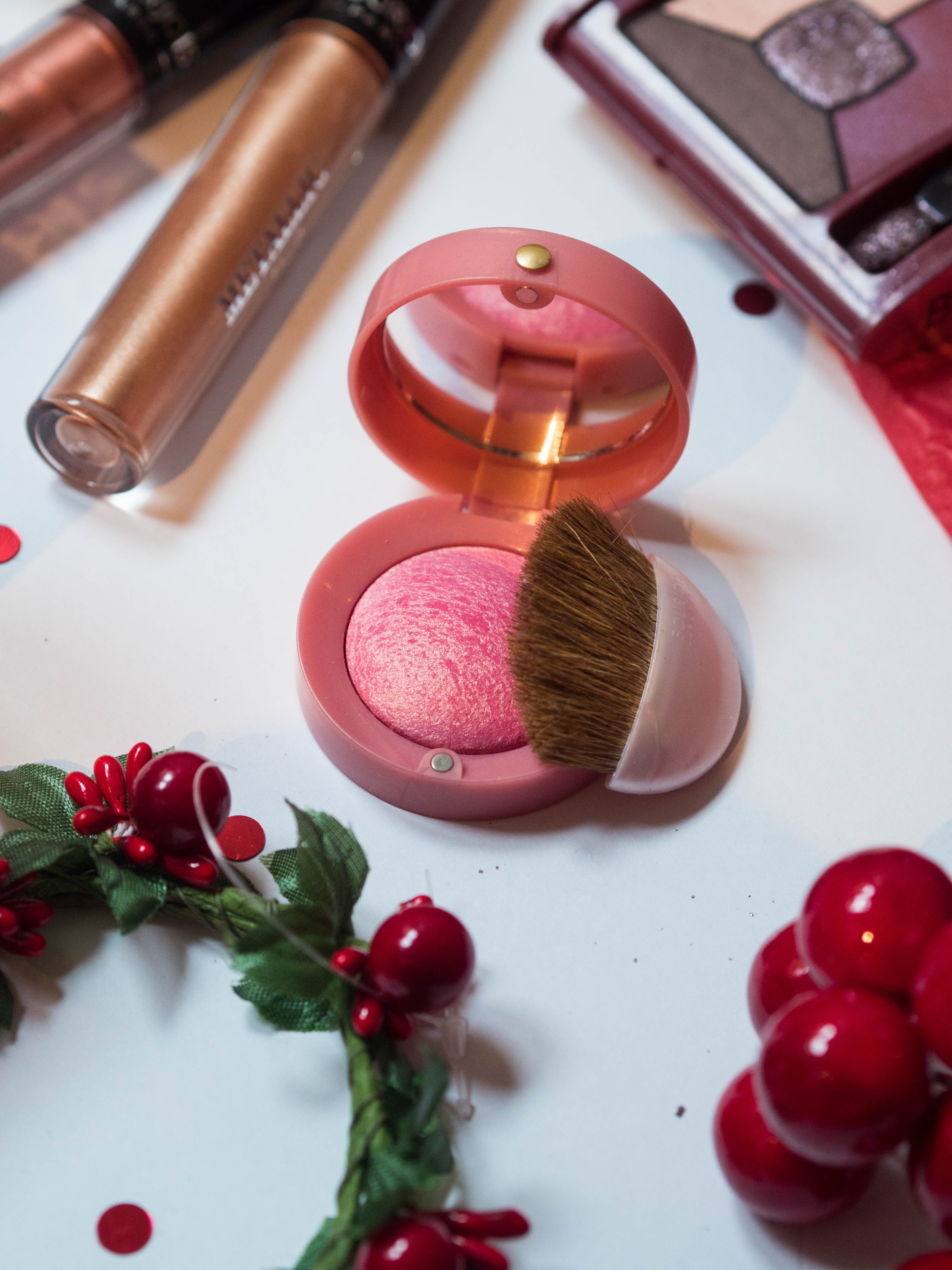 Smoky Stories – 15 Brilliant Prunette
Ok peeps, I'll be honest here. I didn't love this. The purple and grey matte colors are rather pigmented and have pretty good staying power. The lightest one, however, doesn't even know up on my medium skin tone and don't even get me started on the purple glitter. Maybe I was just incredibly unlucky but the glitter shadow crumbled as soon as I touched it, it keeps flaking in the pan and when I tried to use it, it just ended up everywhere. I cant recommend this, its £7.99 and I wouldn't say its worth it, I really struggled to create a look using this palette, and kept getting glitter in my eye.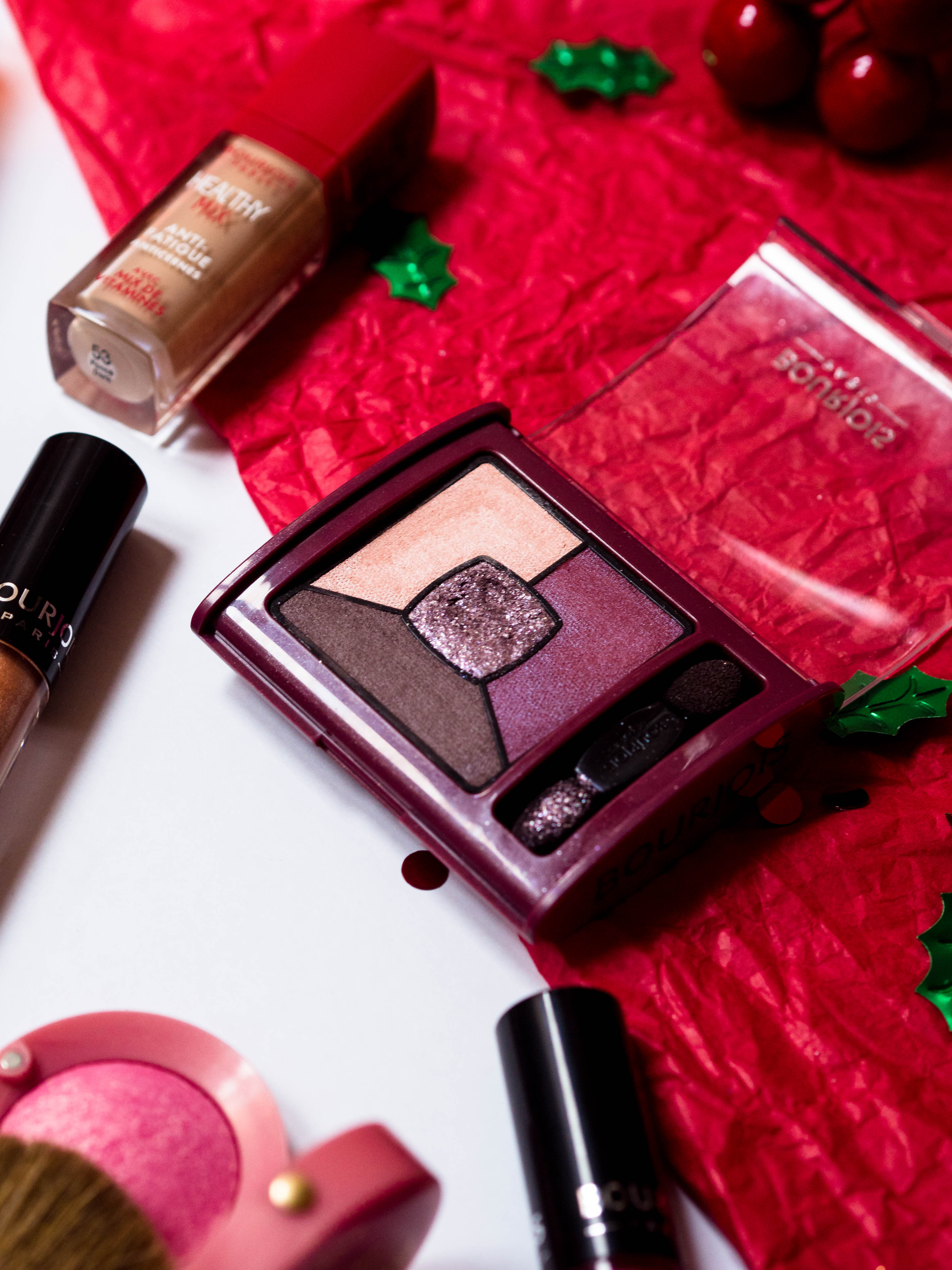 Volume Glamour Push Up Mascara 
Another one that isnt hitting the favorite list. I really really wanted to love this, because I am dying to find my new perfect mascara but this just isnt it. I dont feel this gives me any volume, or push up or glamour. This does absolutely nothing for my lashes. This cost £8.99 and kinda hurts my eyes when I put it on, the brush is so hard. For the record, I have long thin naturally curled lashes so I am in dire need of something to thicken them! Having said that, it doesn't crumble and it doesn't bleed/smudge, which is a rarity for high street mascaras!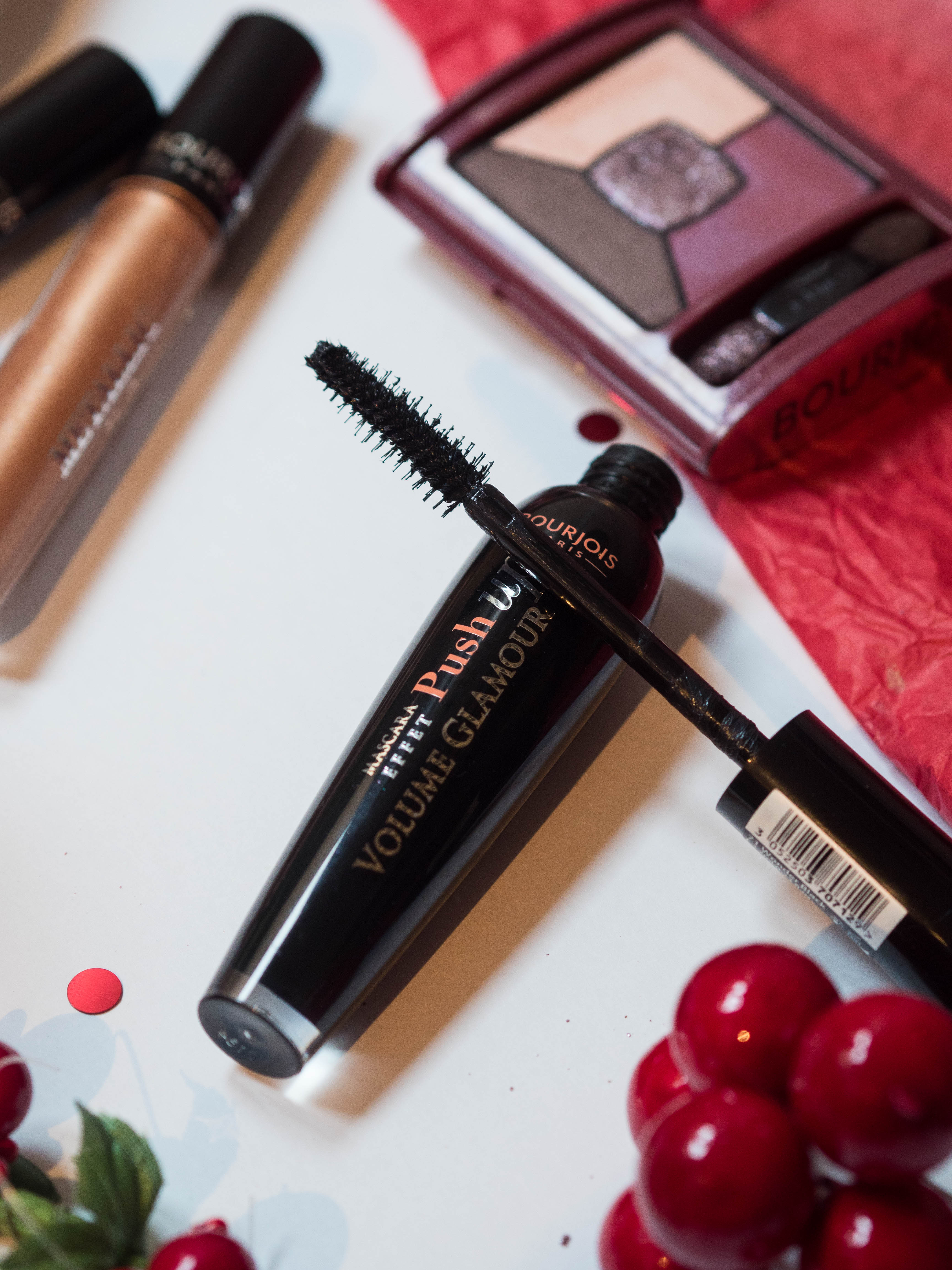 Metallic Lip Creams
Having just accepted that matte lipstick are kinda over, jumping on to metallic lipsticks was more like a leap.  Out of the tree colors I was sent only one really suited my skin tone, but I am yet to test how they cope when blended together. I can envision the lighter ones working beautifully over dark lipstick! These lip creams are super pigmented and I was really impressed by how long they last, even after the metallic part goes away, there is a still a nice colour on your lips. On that note, I also found them really hard to remove inbetween testing. These bad boys really stick around!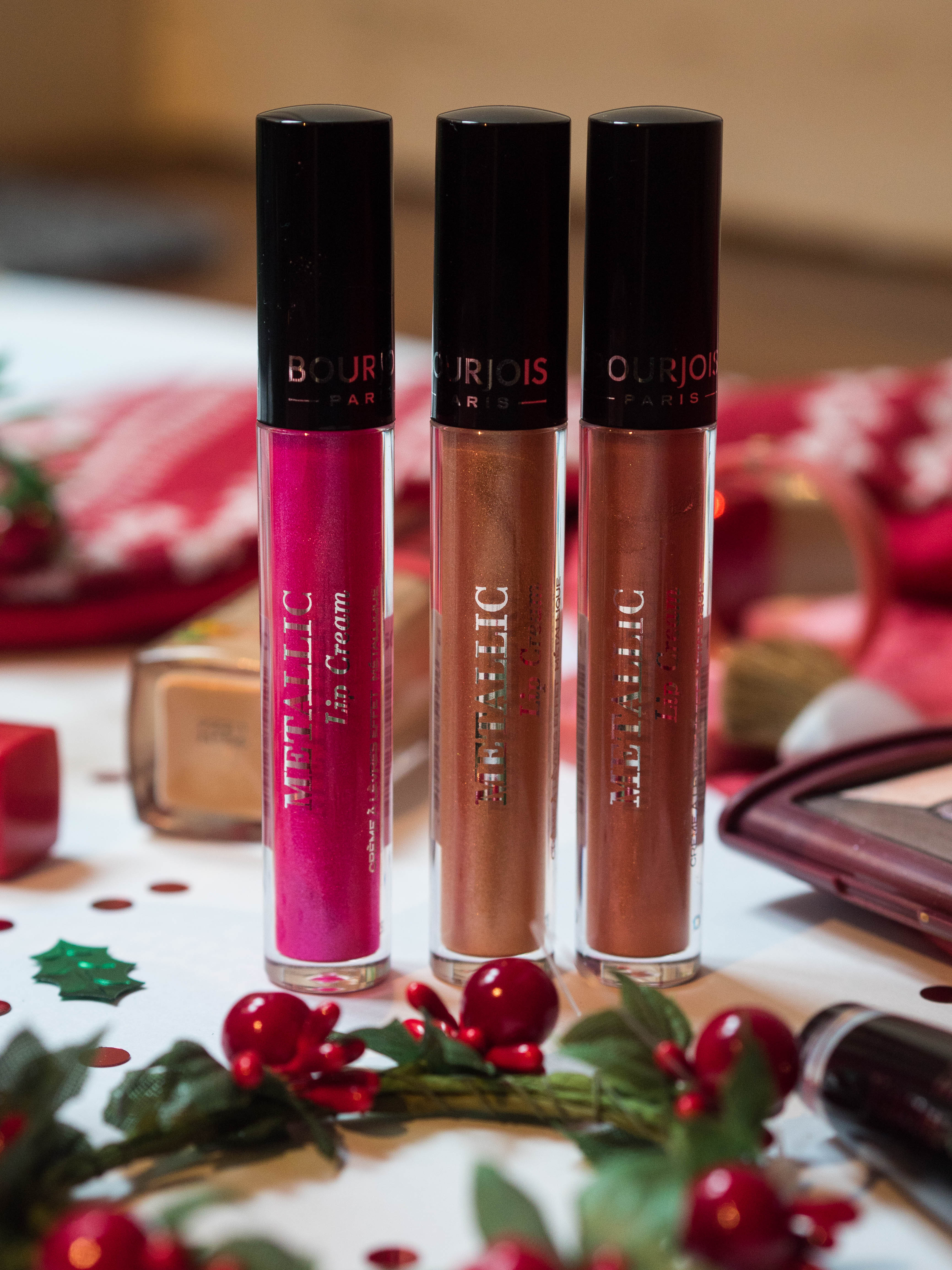 This box was such a lovely little surprise to wake up to! Can't wait to see what my next one brings!
*These products were giftet to me to review but the views and opinions are my own