Drape me in velvet and call it WEDNESDAY!! Yes, I am a back to starting my blog posts with reminding you of what day of the week it is. Why change something that works? This might come as a slight shock to you but I can't wait for January to be over! I honestly can't deal with all the sales temptations. I don't really have an issue with dry January, or going vegan or attempting to give up sugar but the one thing I really struggle with is the sales. It's PURE TORTURE!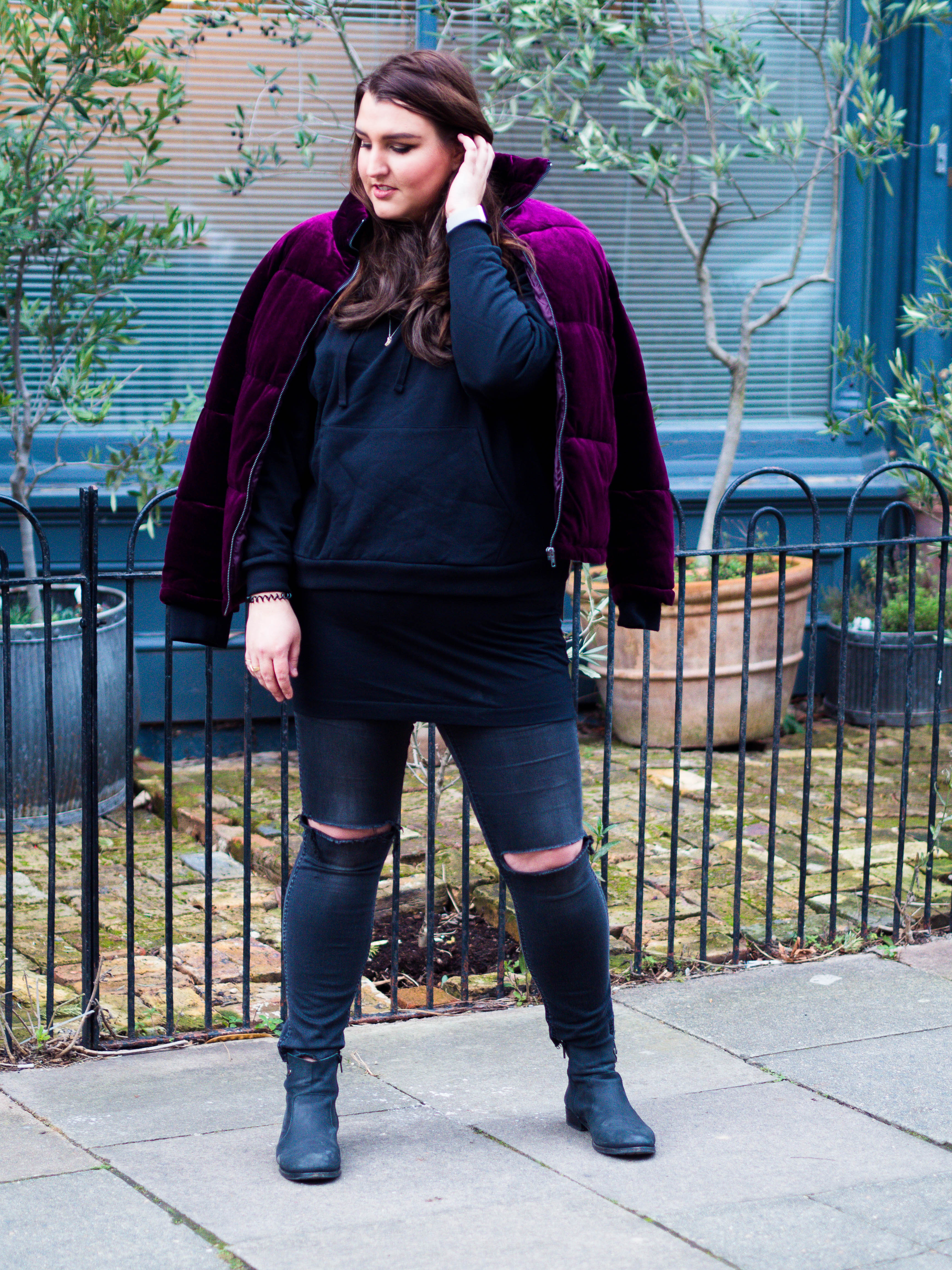 It's all like – "Hi there Christmas, you make me want to shower my family and friends in gifts which makes me broke. That's ok though because everybody is broke in January so my social calendar will go from hero to zero." Then like a curveball – JANUARY FUCKING SALES. Every goddamn year.
Suddenly all I can think about is that bag I need, and that new jacket I need and all those other things I have survived perfectly fine without before. Now suddenly I will basically die if I don't own some of these reduced items because, OMG its SUCH a bargain. Even if I hadn't planned on buying it in the first place. Its also around this time that I decide I am in desperate need of investing in A) A new bag or B) A new jacket. This year I have opted for a jacket and if you're getting a mild flashback from last year then you are right. I did also buy a jacket last year. You can find here – and yes I am still without a bag,
As you can tell, I am really into this fashion blogger pose that is SUPER impractical to wear on a daily basis and makes me kinda look like a dick.  I also thought I would give you all a heads up on the IT jacket to have this side of the season. The velvet puffer bomber. You know I am the kind of girl who loves to be draped in velvet!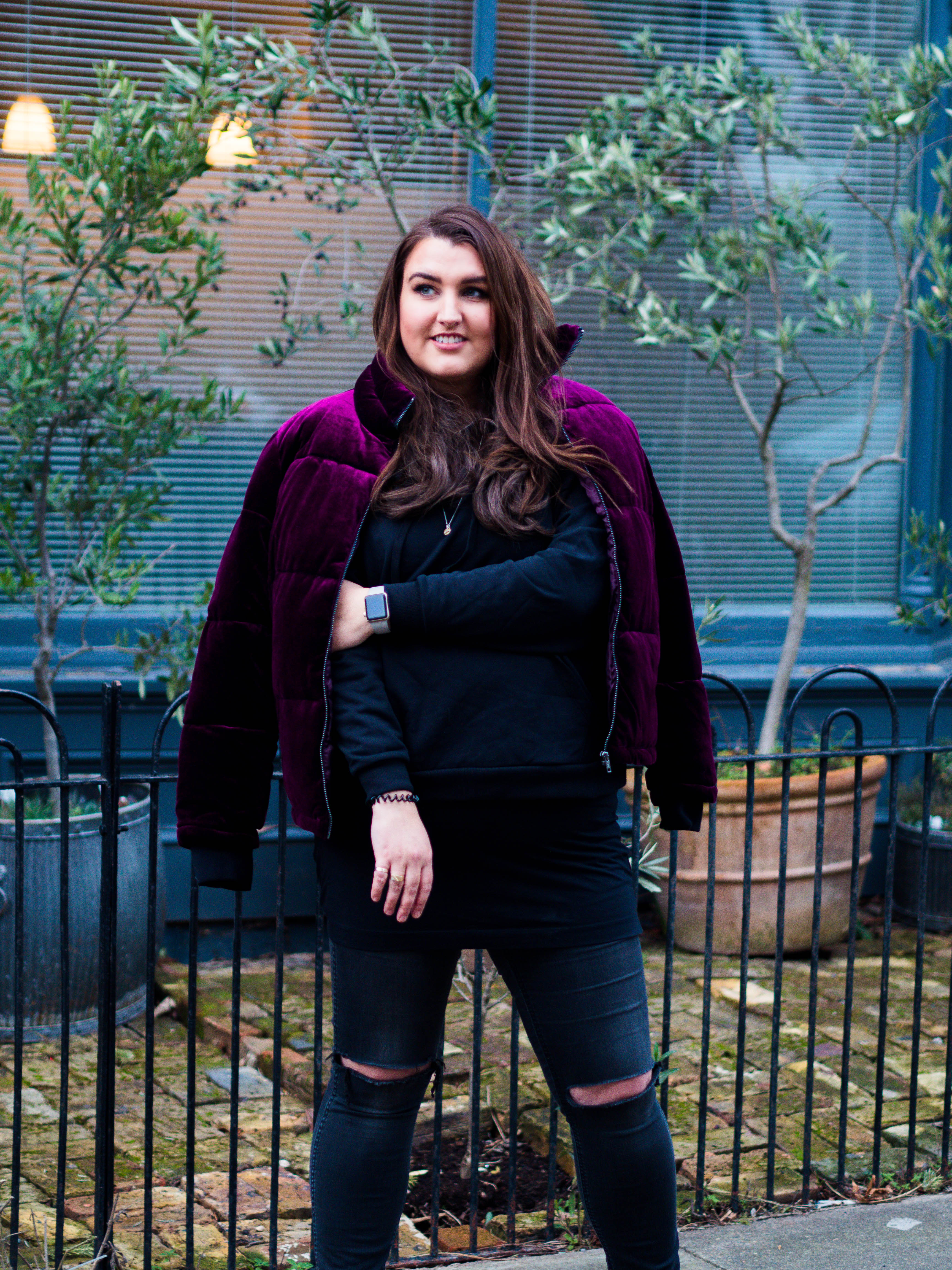 True story I have been drooling over this for a while, and I have just been waiting for it to go on sale. I first saw in on Instagram thanks to this pic from Callie Thrope and haven't been able to get it out of my mind since. I mean, come on, LOOK AT THAT COLOUR!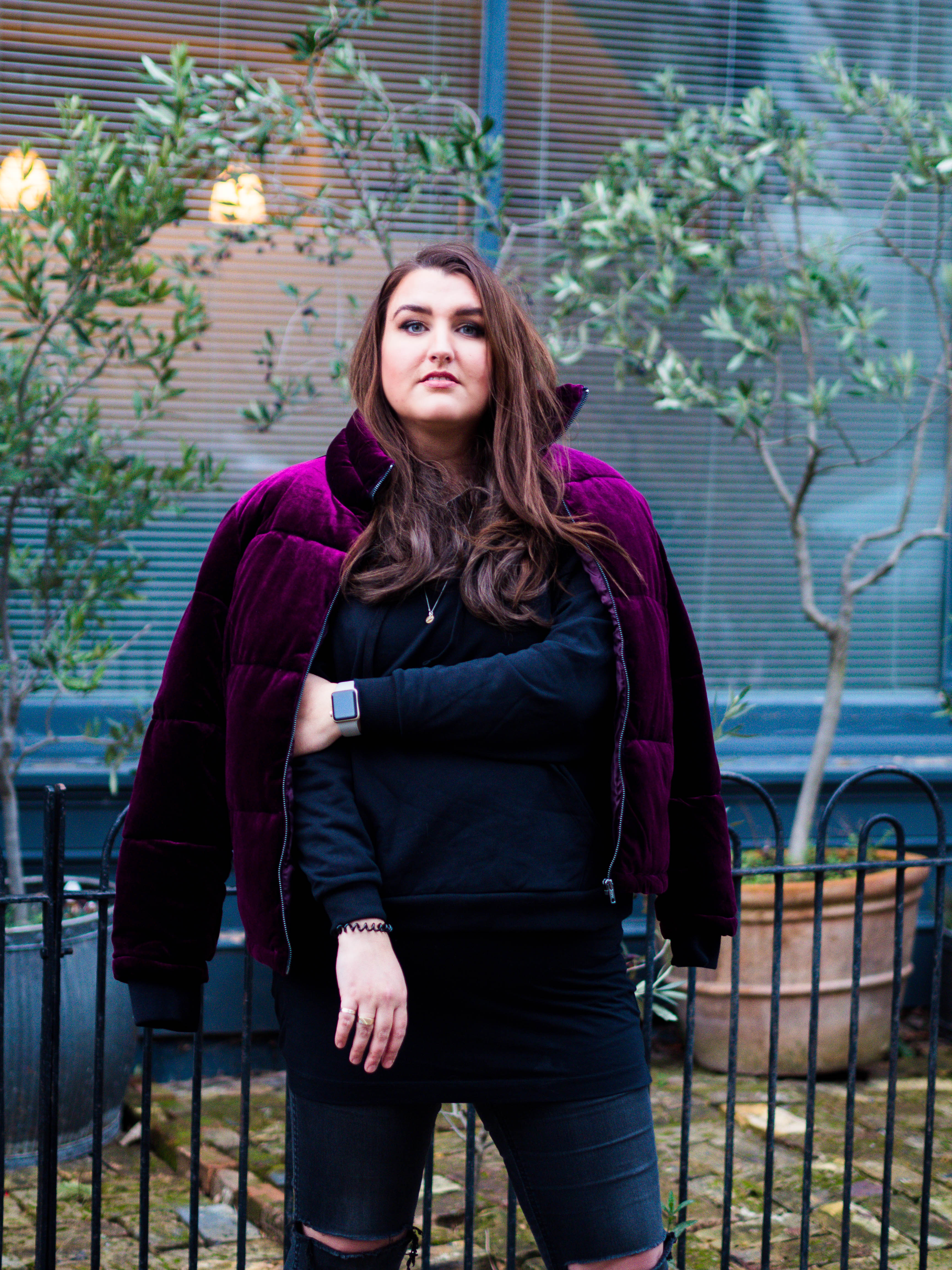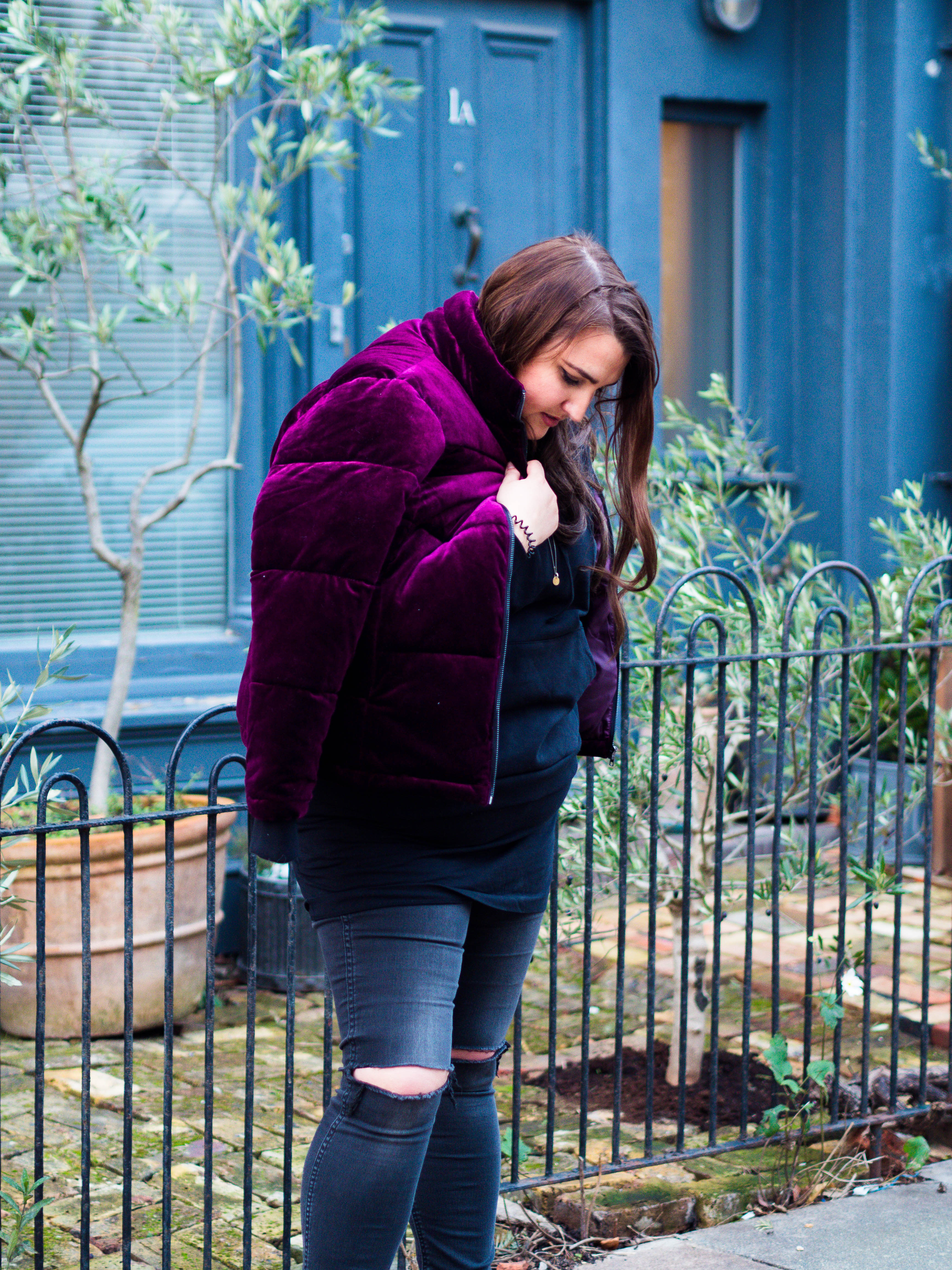 As always I am a little late to the party and although I managed to snap this jacket up in the ASOS sale (for HALF PRICE! – Love a good bargain me, can you tell?), it's now also sold out. So because I am such a shit fashion blogger, I decided I would do a little digging and find you guys some other ones. 🙂 I've also added the pieces of my outfit in case you feel inspired at the bottom of the post. Enjoy!
[show_shopthepost_widget id="2991928″]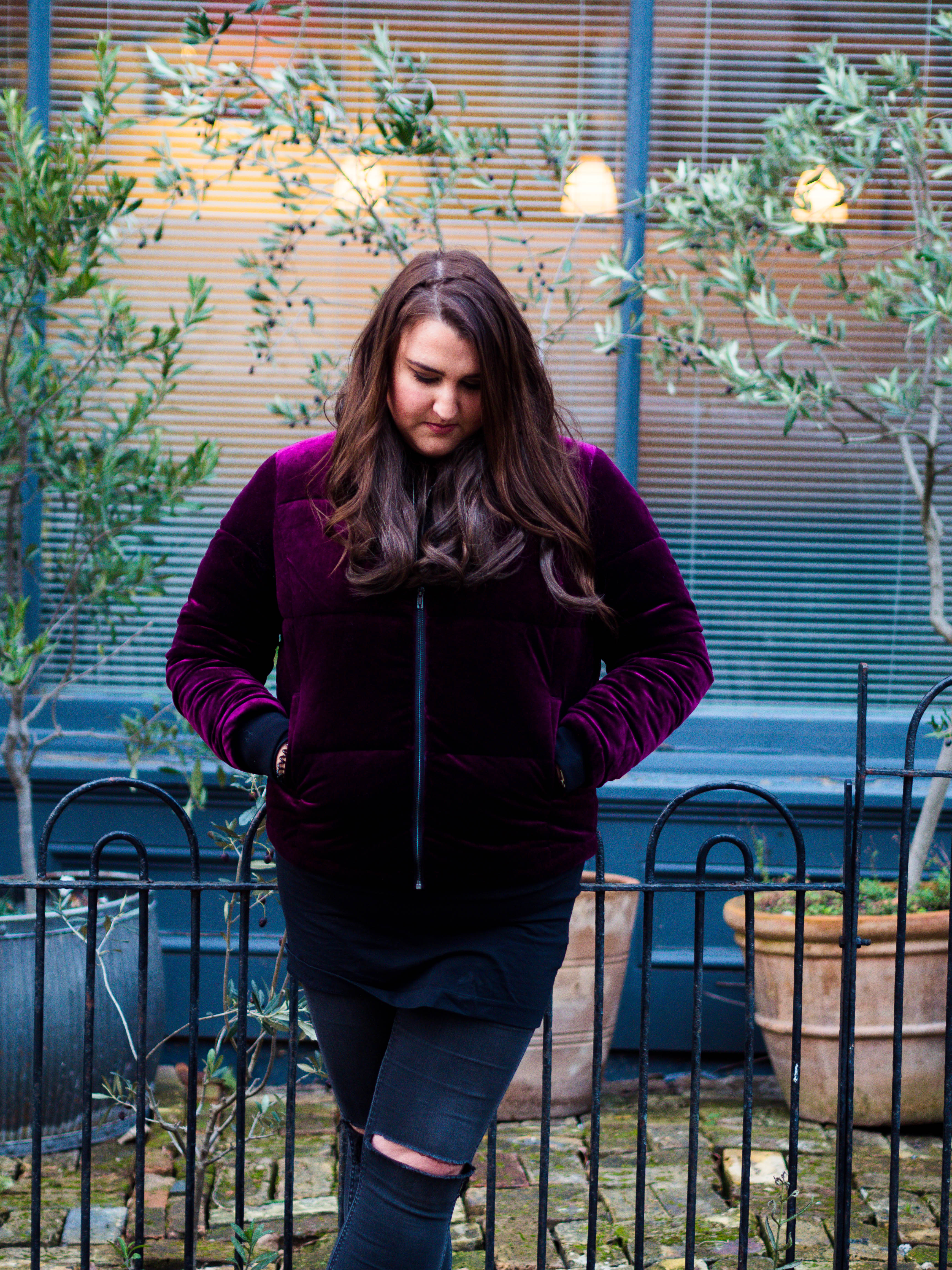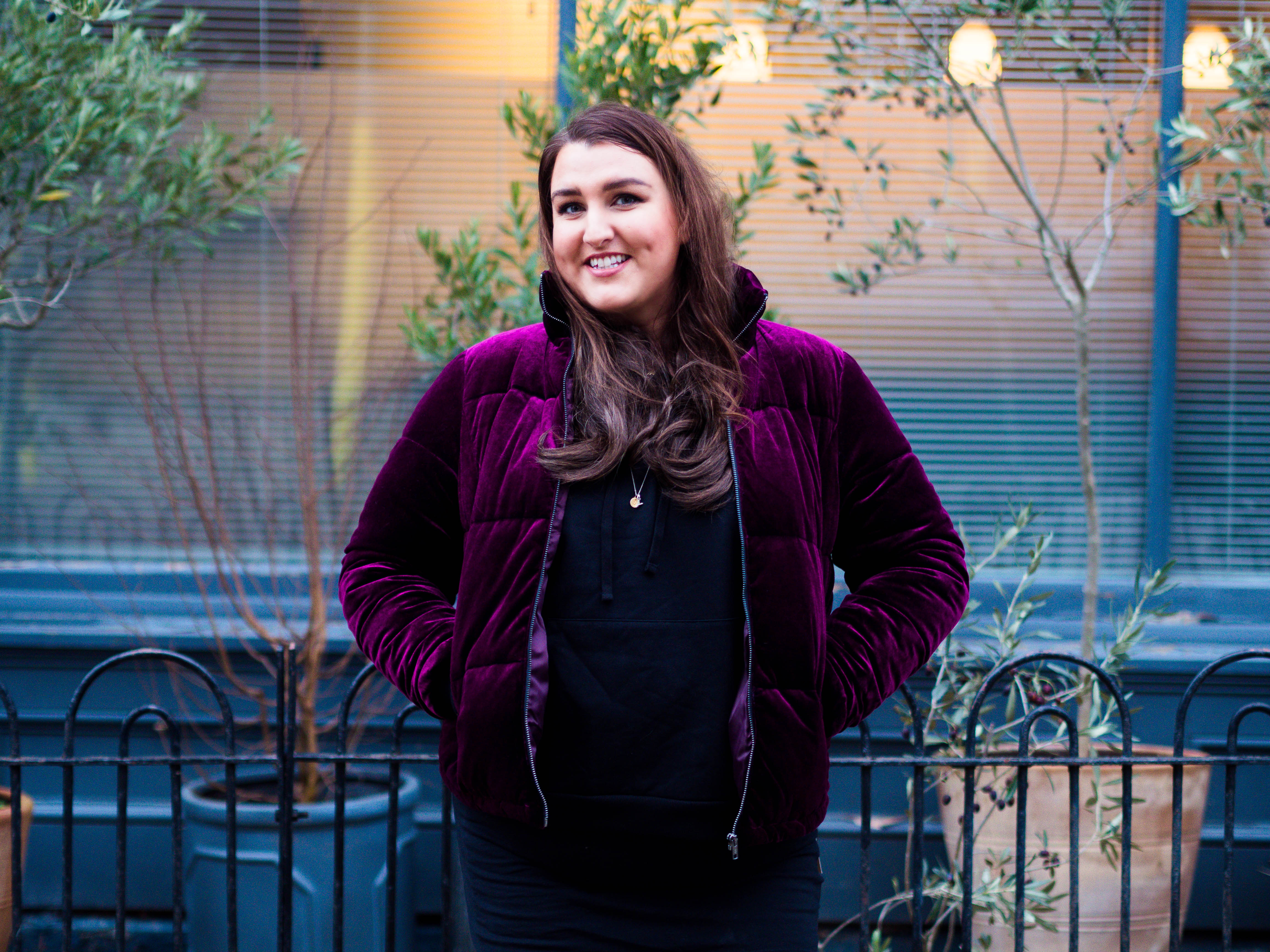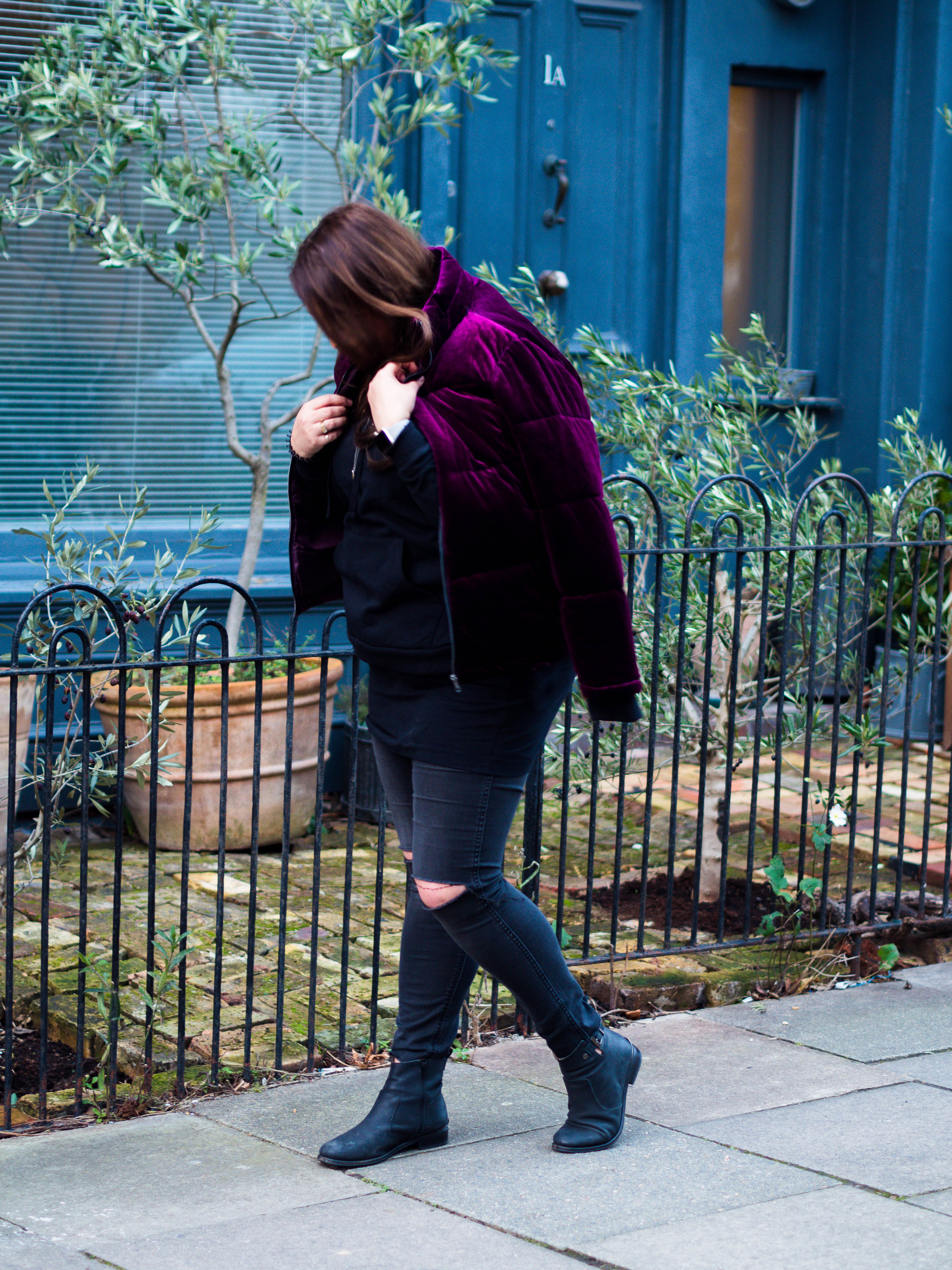 [show_shopthepost_widget id="2991925″]