As much as I don't want to admit it……….. winter is still here, and with the cold months comes great responsibility to treat your hair with some added TLC. I get a lot of comments on hair, particularly how long it is, trust me when I say its all about choosing the right products for you. Washing your hair with the right kind of shampoos and conditioners can make a huge difference, not to mention a hair mask! You will be amazed at how much of a difference it can make. I always go a little OTT on mine and during the winter I go even more extreme, so I thought I would share with you my winter hair care tips.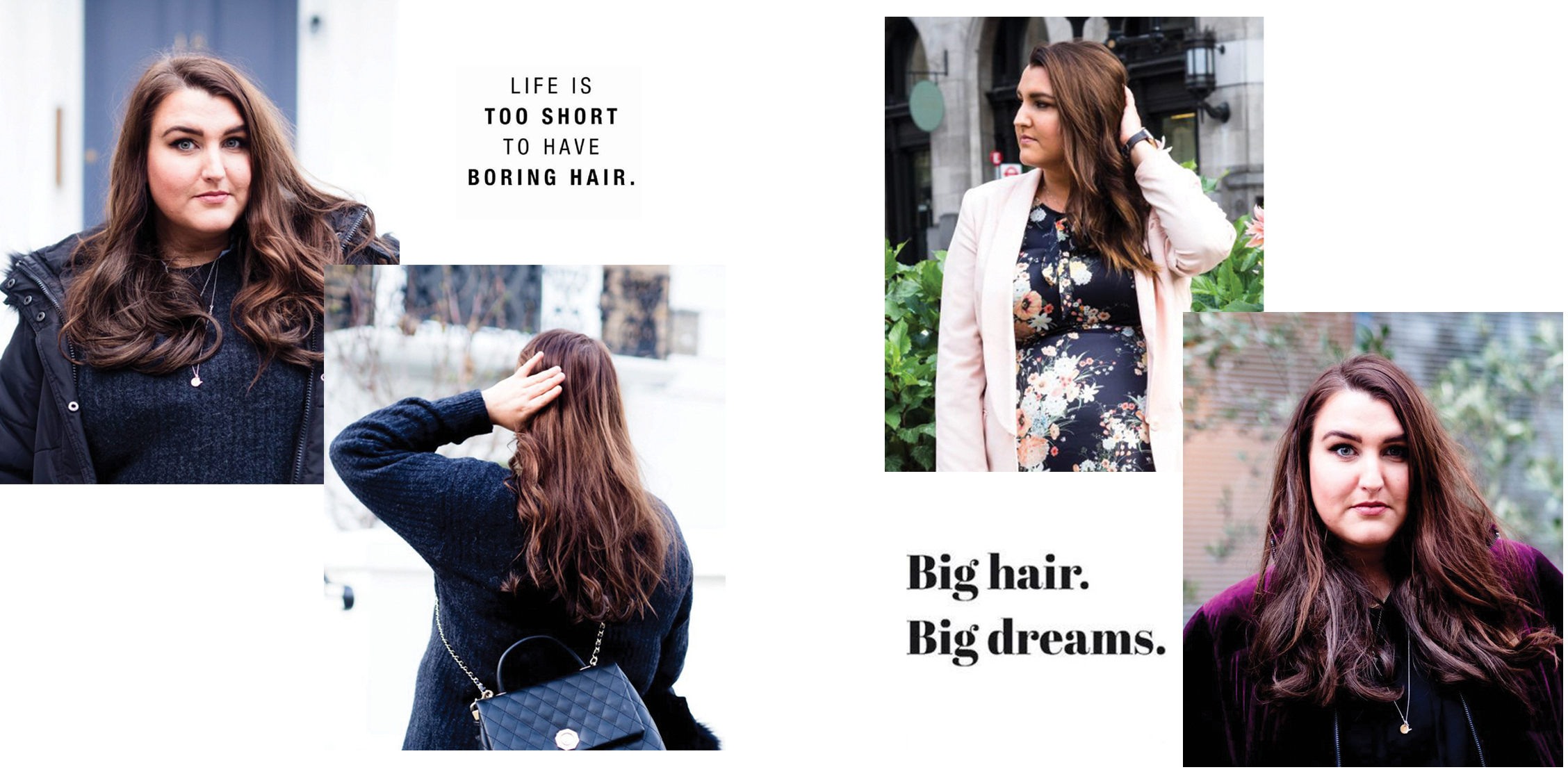 I feel like I have honestly tried every single trick in the book, I mean I wrote a whole post about hair supplements!
Winter hair care tips:
1 . MASK IT
During the winter months your hair takes a beating from the cold winter air and the indoor heating causing it to dry out, lack of vitamin D doesn't help either. Treating your hair once a week with a deep conditioning treatment will help replenish the moisture. Leave it in overnight if you can and always remember to towel dry your hair first to get rid of any excess water. (My favorites are Wella SP Hydrate and L'Occtaine Repairing hair mask)
2. Keep it to a minimum
In the colder months you want to keep the hair washing down to a minimum. I like to keep my hair washing to one or two times a week and I always do it in the evening. This gives my hair a chance to air dry without adding any extra damage from the cold air making it dry and brittle. As tempting as it might be, avoid the hot showers. Hot water really dries out your hair so you want to keep the water at a lukewarm temperature. Natural shampoos and conditioners like these from L'Occtaine are great as they are sulphate free and won't dry your hair out.
3. Trim trim trimtrimtrim
During the winter I get my hair trimmed every five to six weeks. I have super fine hair that quickly gets damaged, so to keep it healthy I have a small trim often to help reduce the chance of split ends.
4. Load it up
To protect your hair from cold winds and hot dry offices, keep a bottle of argan oil at your desk. A couple of times a day, I take a pea size amount and add it to my ends. It keeps my ends from drying and splitting. Make sure you choose an oil that has the right weight for your hair, if you have thin and fine hair you want to go for a lighter version.
5. Lock it down
So you've masked your hair and then what? After every hair wash I like to lock in the moisture with a leave-in conditioner. This helps particularly if you have static hair and also makes the hair super easy to comb. When you leave the house lock down your hair with wrapping a scarf around you to protect your hair from the cold windy weather.