Oh heeeeey! Remember me? The girl who turned 30 and it basically killed her? Between having the flu for a week after too much partying and working lots of overtime there just hasn't been en0ugh time for the old blog. Soz babes! But I am back now and as its Monday we are again talking skincare.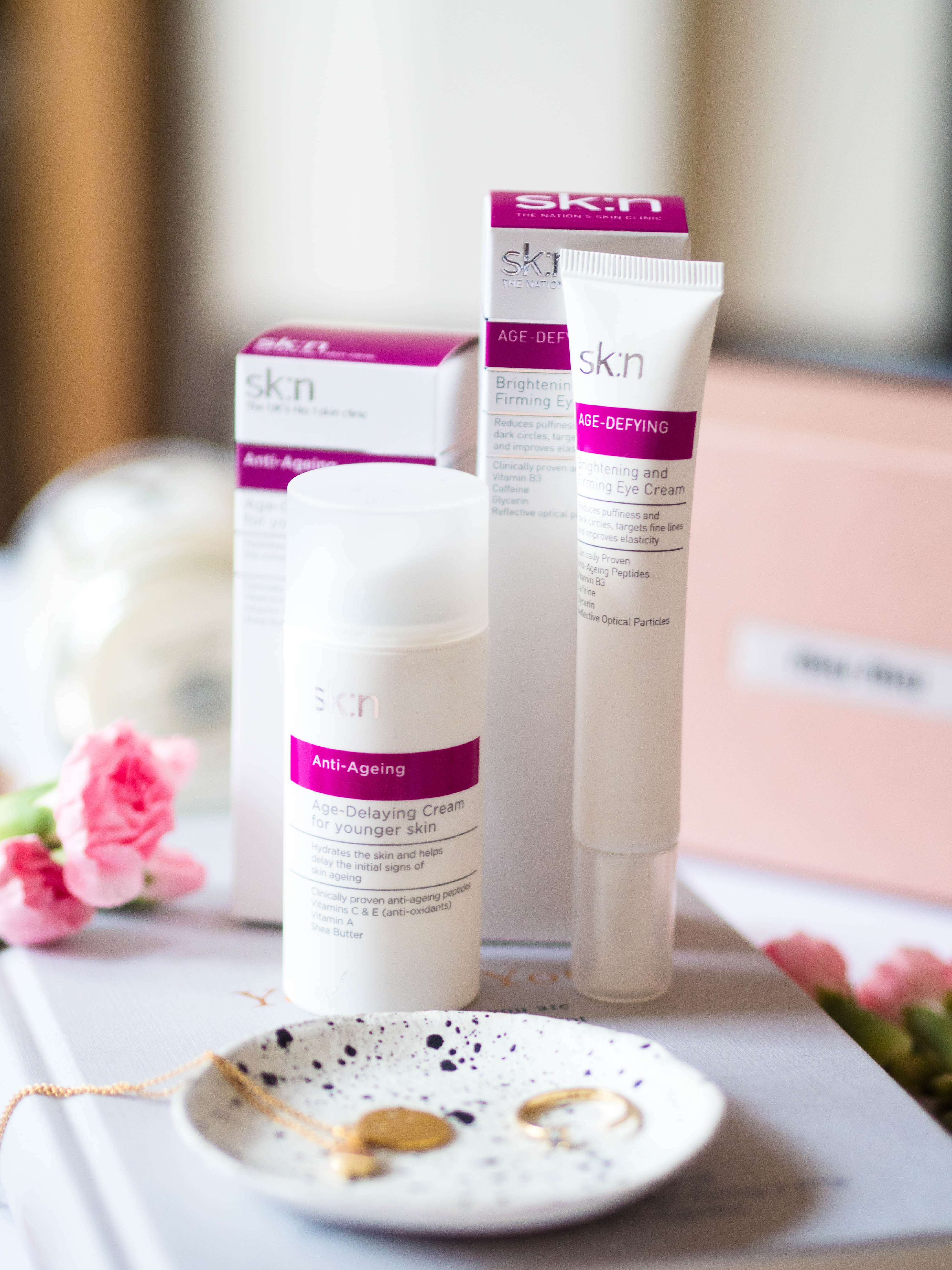 Seeing as London is still covered in snow, my skincare routine is still winter based and I gotta say, I kinda love it. There is something very therapeutic about having a step by step process evening routine. It's calming and settling. I am however trying to remember that spring is just around the corner, literally and my skincare needs to be adapted slightly.
If you have been following my blog you know I take skincare very seriously. Skincare first, makeup second. This year I have made it my mission to only use skincare products that are produced by brands that only produce skincare. I have this idea in my head that if a brand is also producing makeup then their focus isn't on skincare.
Don't ask – It makes sense in my mind!
Also if I haven't mentioned it enough I've also just turned 30, so you know, anything to stop the clock I am all over that like a piece of toast with Nutella…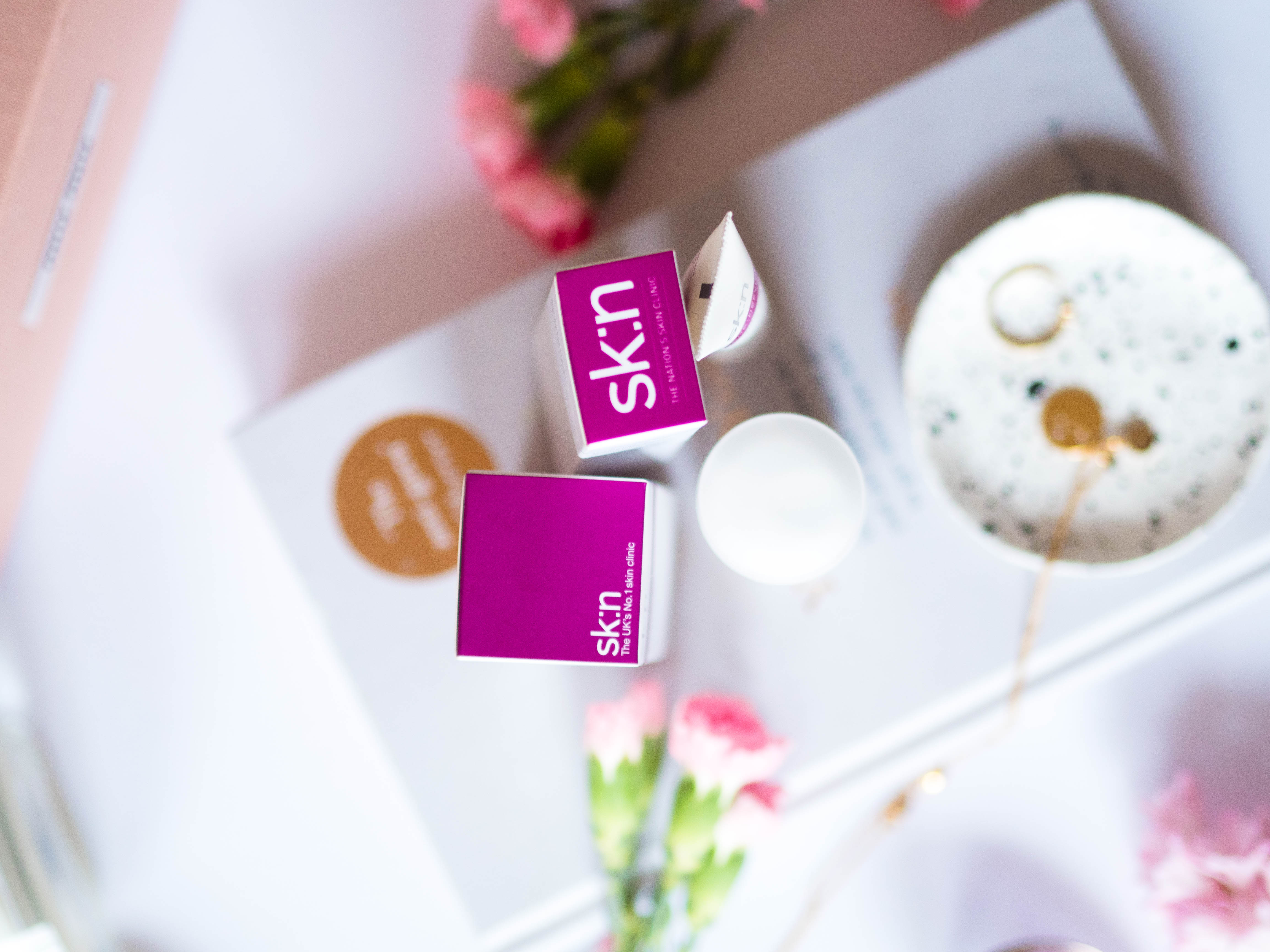 Lately, I have been loving these products from sk:n. You might recognize their logo,sk:n is a network of nationwide skincare clinics. They offer treatments ranging from acne, skin rejuvenation, dermatology and hair. As you see, they also produce their own skincare products. I have been using these very appropriately named age-delaying products for the last couple of weeks in preparation for spring, and I gotta say, the name it self-made me jump on board. I've been struggling to find skincare that targets people in their 30s, who don't need super power anti-aging but just needs a little more than that casual boost.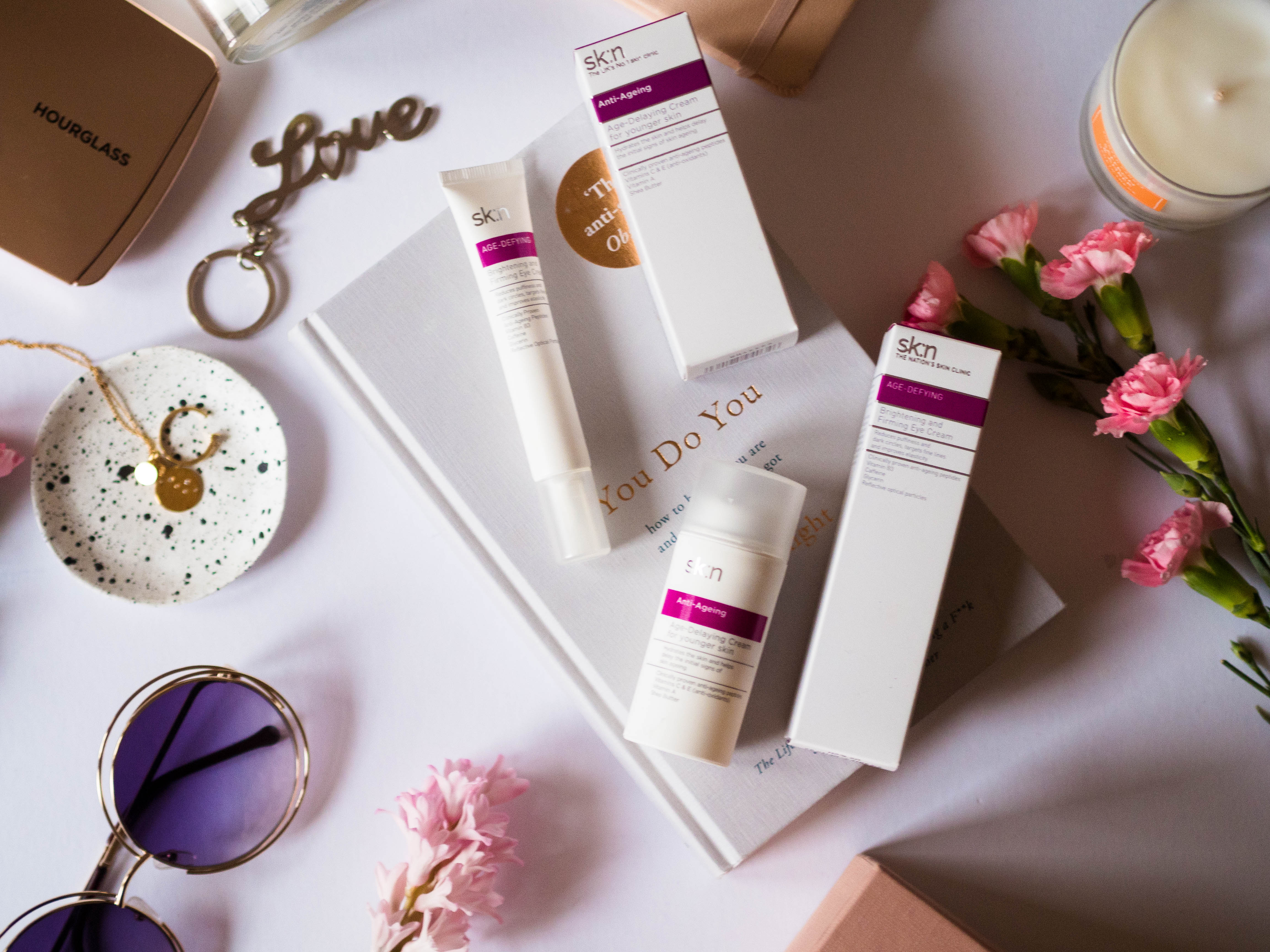 I absolutely love that sk:n has developed this facial moisturizer for younger skin. It includes some pretty key ingredients that are proven to improve and protect skin. You will find the current IT girls of the skincare world, Hyaluronic Acid and Vitamin C in the ingredients list as well as Vitamin E and Shea Butter. I find the cream extremely hydrating, without making my skin oily. The Vitamin C is HUGE bonus for me as it's my current obsession. It's a relatively thick cream, but you need surprisingly little to cover your whole face and it soaks in super fast. In other words, perfect for a spring skincare routine. A little goes a long way with this cream, which is great because you can only buy as 30ml. That would be my only negative comment, I really wish I could buy it in a bigger size. Give me a 100ml baby! The other very important factor for me as I suffer from migraines is the scent. This cream has absolutely no scent. HALLELUJA, a skincare brand who has actually got it! I don't feel like I have sprayed my face with perfume when I use it which is nothing short of a miracle these days. An added bonus – It feels like its doing my skin good if that makes sense?
sk:n also very kindly sent me the eye cream. It includes Niacinamide and Caffeine (Can I get an amen?)
sk:n claims that after just 28 days of use you will notice a difference to your fine lines. I have only been using it for a couple of weeks and I have already started to notice a slight difference. I have been really lucky up until now, with hardly any fine lines or dark circles around my eyes but since the big 3.0 that has started to change. After I started using this cream though, I have noticed that not only is the skin under my eyes firmer but also brighter. Contrary to the face cream though, this eye cream comes as 20ml, a very generous size for an eye cream consider how little one should use at a time. However you can't fault the product, its great value for money and its quickly become one of my favorites too!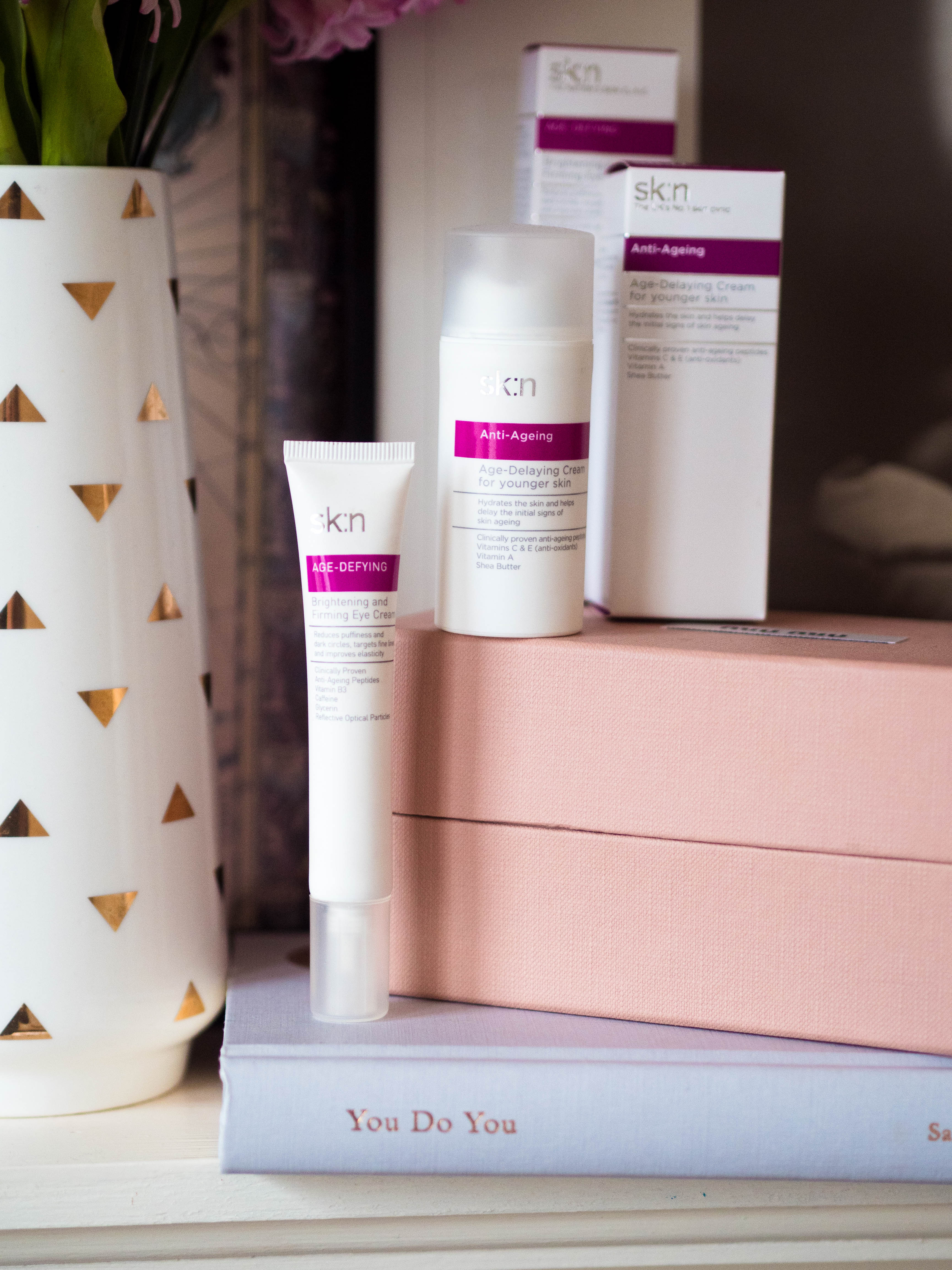 If you're like me, just hitting your 30s and want to delay and not defy then I highly recommend you check out these products. Ditch the cheap high street brand and invest in your face. You only get one! You can purchase them here, and if you sign up to their newsletter, you get some % off! Winning! Seriously though, my skin has never looked or felt better!
These products were gifted to me by sk:n but all views and opinions are my own.