I know we are only at the end of February but man I am feeling all the spring vibes at the moment. It's like the second the sun is out I wanna be super productive. Like Hey – I have been hibernating all winter, but I'm awake now and I just wanna get all the stuff done. Paint the house – No problem! Gardening – No problem! Marie Kondo the shit out of my wardrobe – hell yes! Cook all my meals from scratch – move over Mary Berry, because I am the queen baker!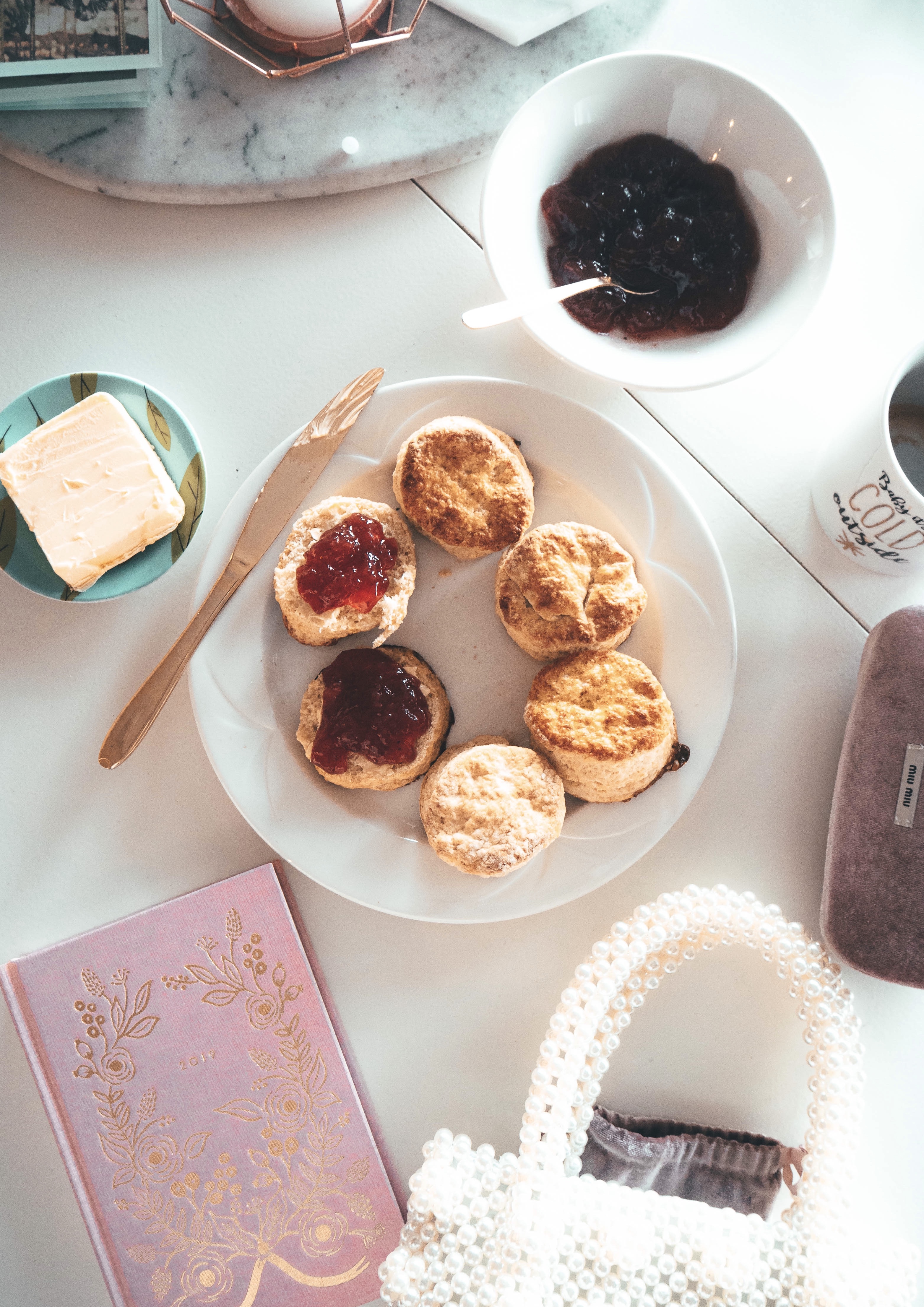 You catch my drift…. After we left London I have been obsessing over perfectly made fluffy, buttery scones. The boyfriend keeps raving about how his nan makes the best scones, and well, I can't have that..
Sunday also marks 'Fastelavn' in Scandinavia and here in Norway we celebrate by stuffing our faces with 'Fastelavn bun' (also known in English as "shrovetide bun" or "lenten bun"), a round sweet roll usually covered with a dusting of icing sugar and filled with a variation whipped creams sometimes accompanied with jam. Not too dissimilar to tradition english scones. So if you are Norwegian and reading this, why not try making Yasmine's basic buttery scones instead and mix things up a little?
Yasmine's basic buttery scones –
The recipe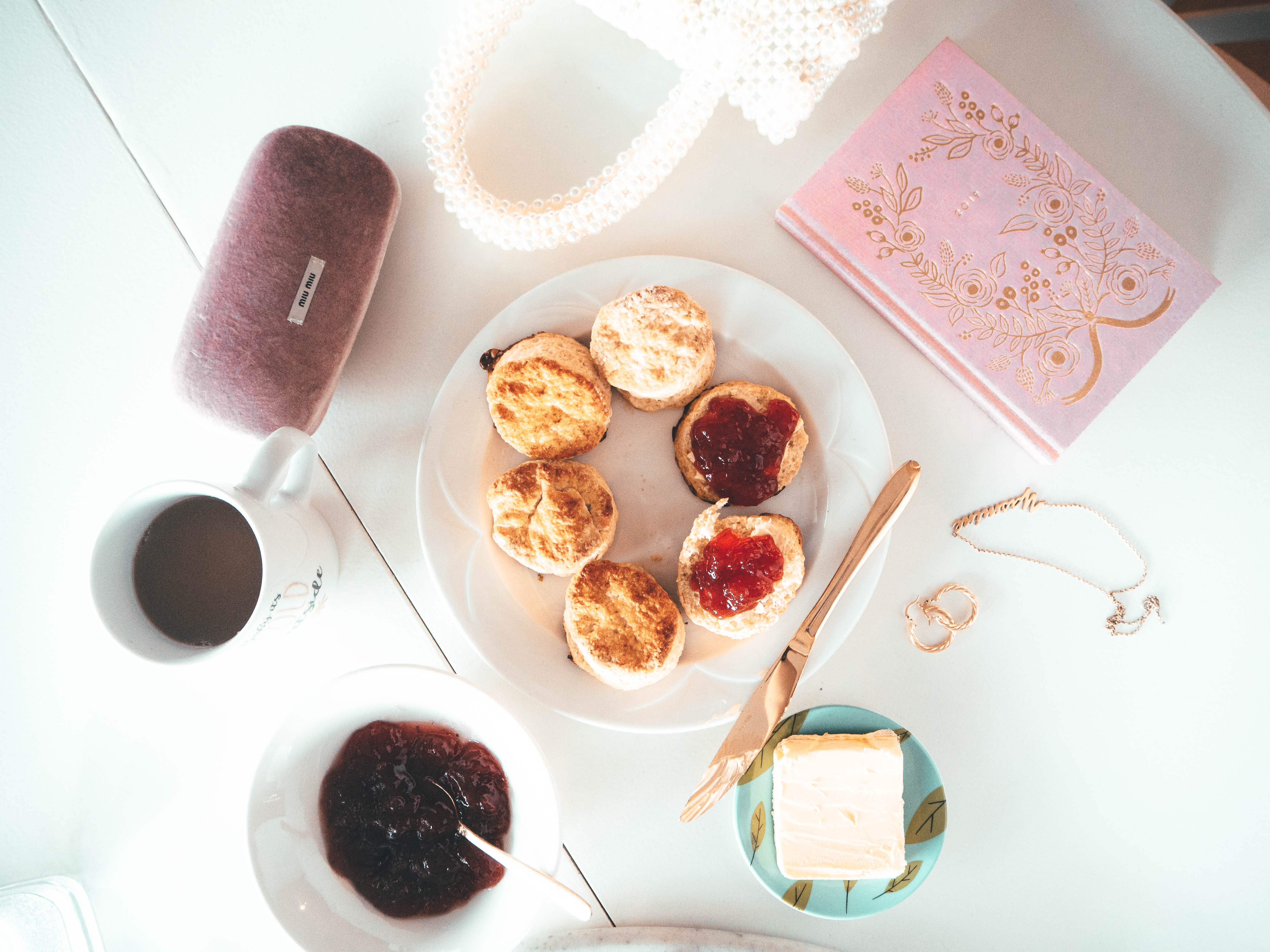 If you can't get a hold of self-rising flour – you want to start with making some home made stuff. It's super easy to make, and does make all the difference!
Homemade self-rising flour
Ingredients
1 1/2 teaspoons baking powder
Stir or sift together the flour, salt, and baking powder. Voila! You have self-rising flour!
Yasmine's basic buttery scones
Ingredients
450g of your homemade self-raising flour
2 tsp baking powder
50g sugar
120g butter cold and in pieces
2 eggs
a little milk
I am not great at keeping measurements… I kinda just adjust and wing it when I am cooking.. SAWY! So you might want to adjust based on your oven, flour, size of eggs, butter etc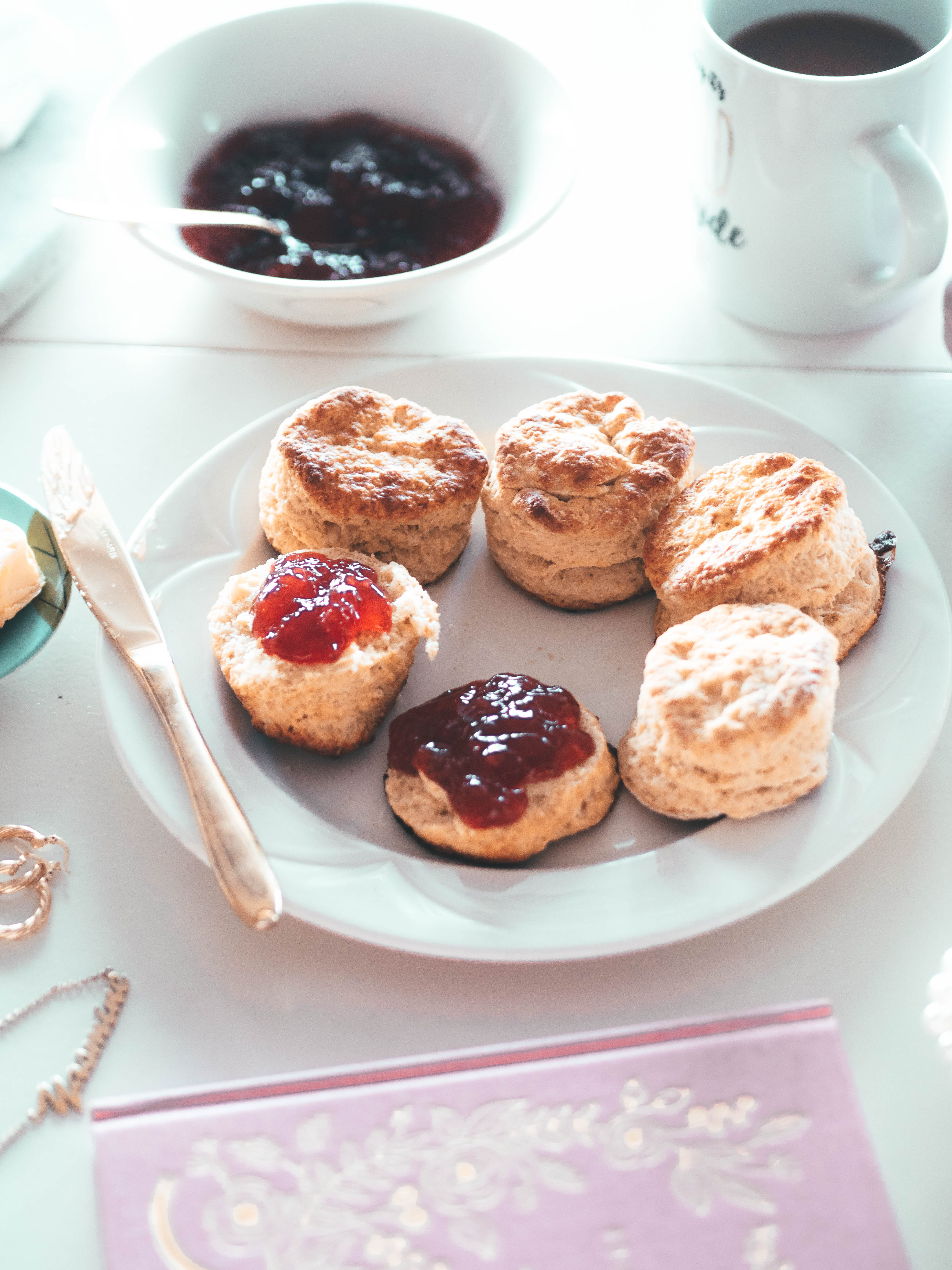 Method
Preheat your oven to 220C/200C Fan and cover two baking trays with baking paper. (my oven runs very hot, so I have mine on 180C, you might want to adjust according to your ovnen)
Put the flour, baking powder and sugar in a large bowl. Add the cubed butter and rub in with your fingertips until the mixture resembles fine breadcrumbs.
Crack eggs into a measuring jug, then add enough milk to make the total of liquid 300ml/10fl oz. Stir the egg and milk into the flour – you want your dough to be soft and sticky so you might not need all the liquid. Try to save around 50ml for later.
Dust your work surface with flour as well as your rolling pin. Knead lightly. Roll out to a rectangle about 2cm thick.
Cut into as many rounds as possible with a round 5cm cutter and place them on the prepared baking trays. Brush the tops of the scones with the egg and milk mixture left in the jug.
Bake for 12–15 minutes, or until the scones are well risen and a pale, golden-brown colour. Lift onto a wire rack to cool. Eat as fresh as possible.
To serve, split the scones and serve with strawberry jam on the plain scones along with a good dollop of clotted cream.
If you want to serve your scones at a later date, freeze as soon as they cool and defrost in microwave for about 30-45 seconds.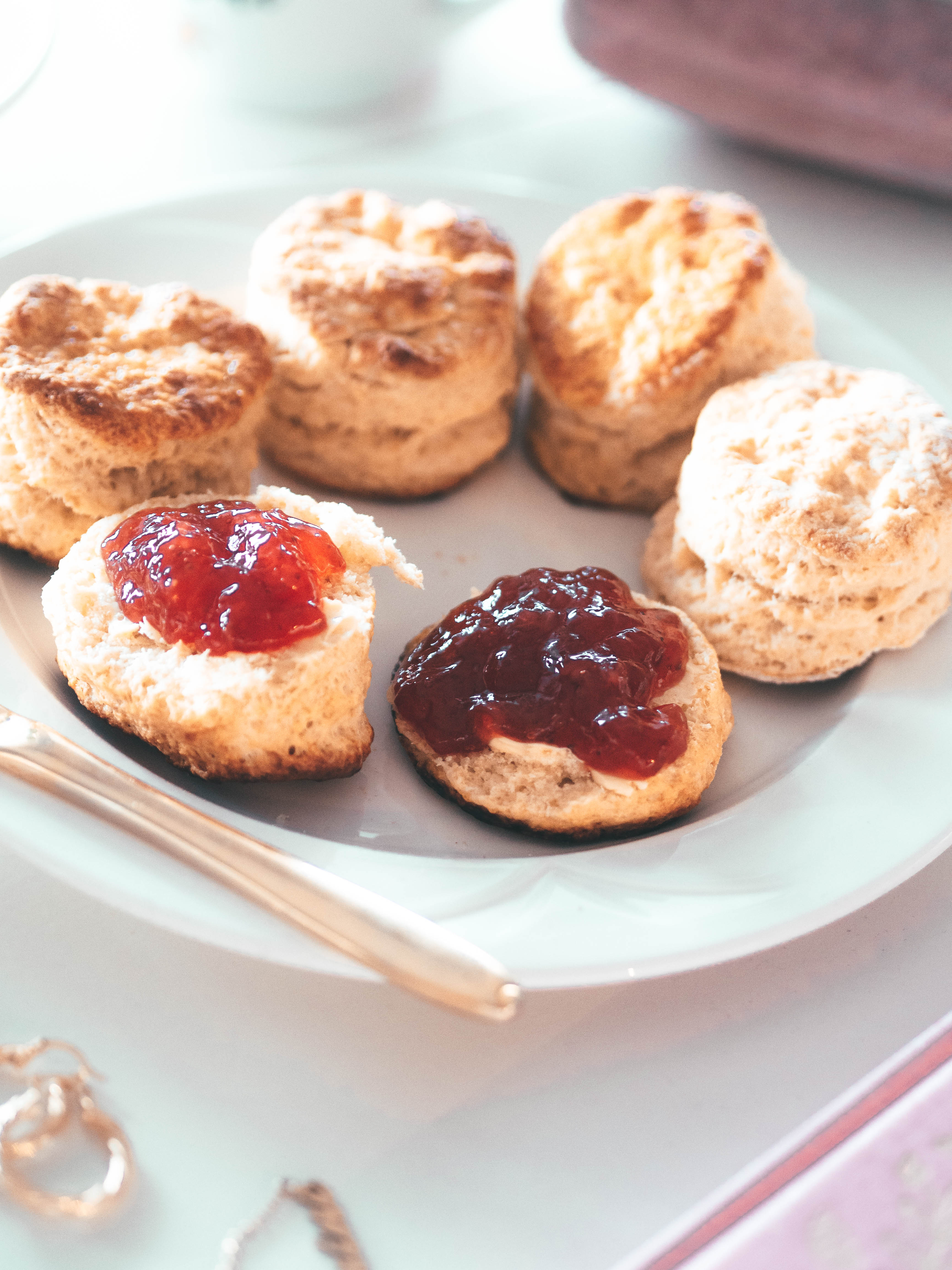 Now enjoy! 😀