ITEMS IN THIS SUMMER LOVES POST HAVE BEEN GIFTED BUT ALL VIEWS ARE MY OWN
Well into spring, and summer is fast approaching chicas. Though the temperature in Bergen is currently showing 7 degrees, I am slowly but surely filling up my wardrobe with some summer loves.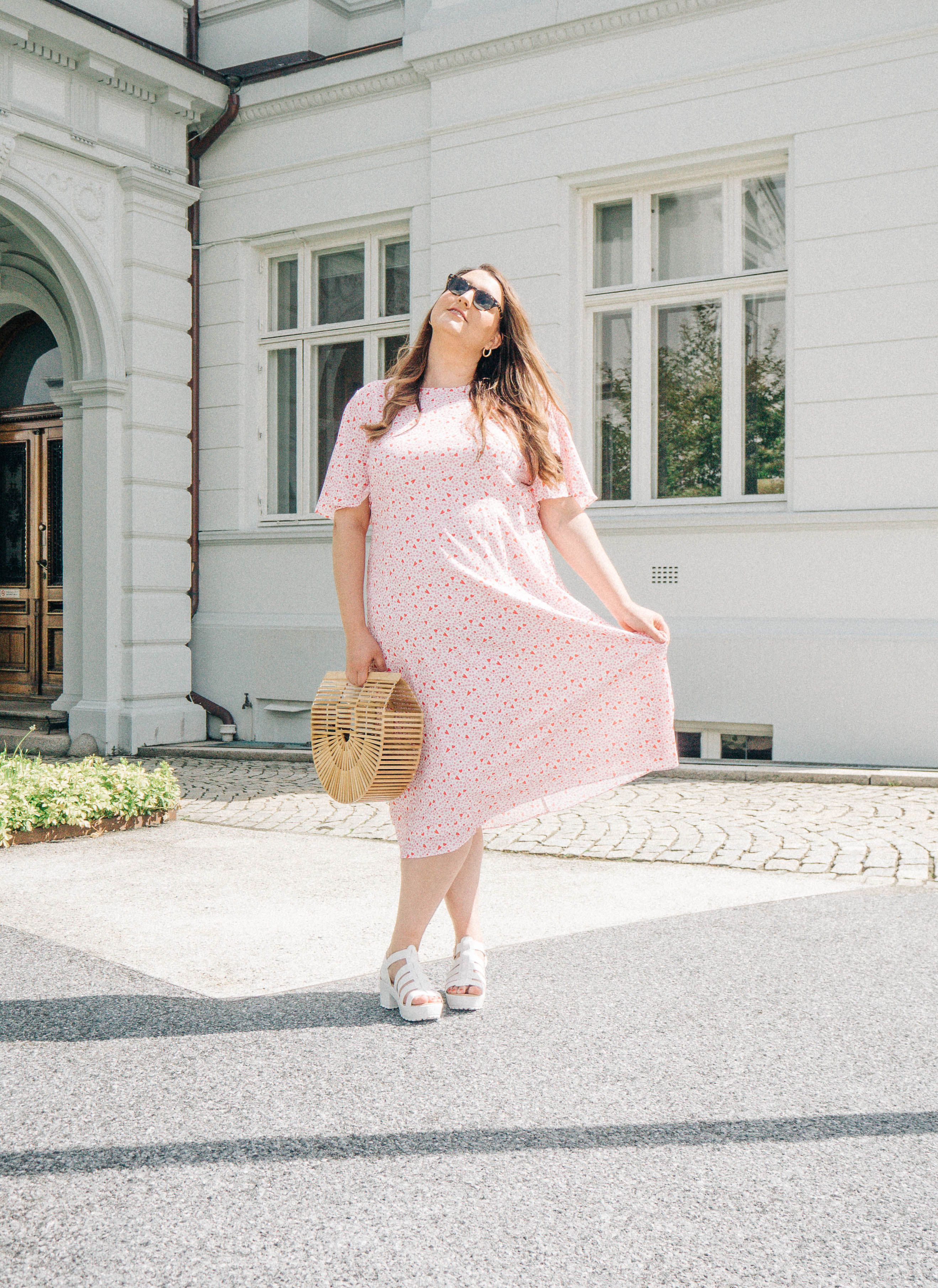 This summer I am going for classic but comfortable items that make me feel fabulous but also cool in the summer heat. Light fabric, loose fit dresses are my summer staple, like this dress that I have been living in since I got it from FashionWorld. It could even be a wedding guest outfit contender!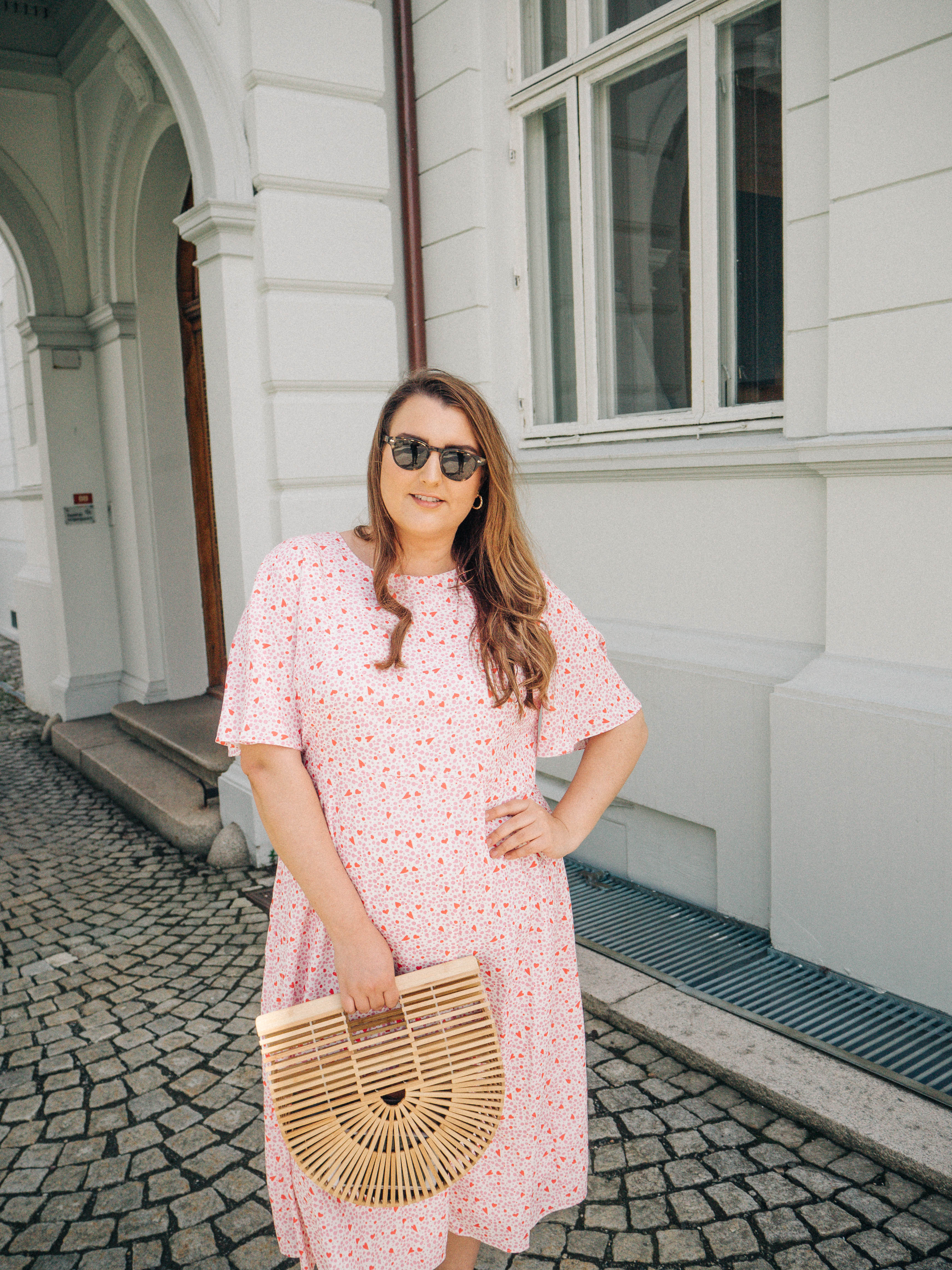 Paired with these super comfy heeled sandals and a wooden or rattan bag – makes it perfect for a trip to the beach! You can also pair it with converse and a crossbody bag for a stroll around one of the amazing cities of Europe! It's the 'must-have' addition to your summer holiday.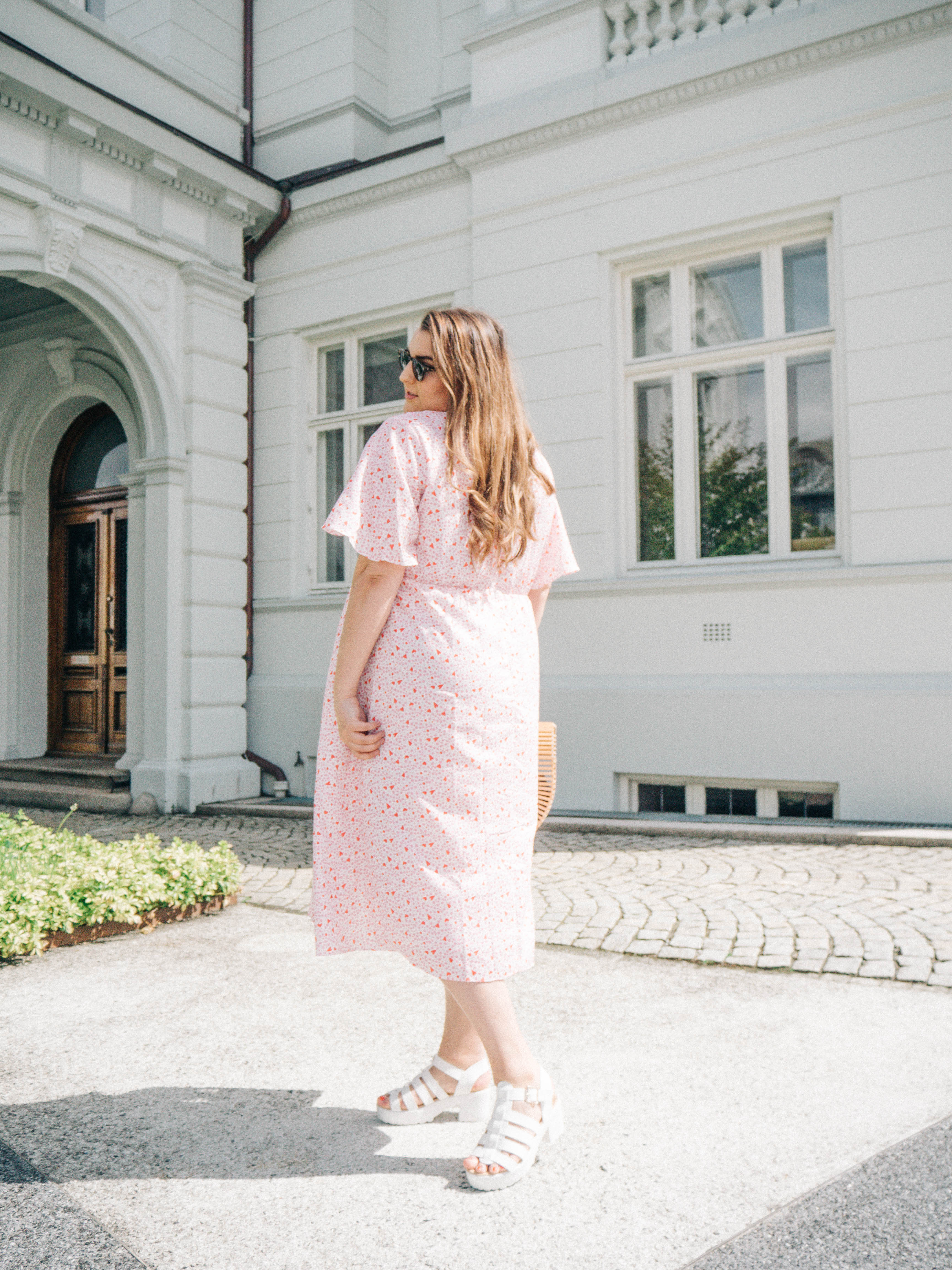 Fashionworld.co.uk has put together an incredible holiday shop, making it easier for you to find your summer loves! Their swimwear collection is perfect for us busty girls who need a little extra help!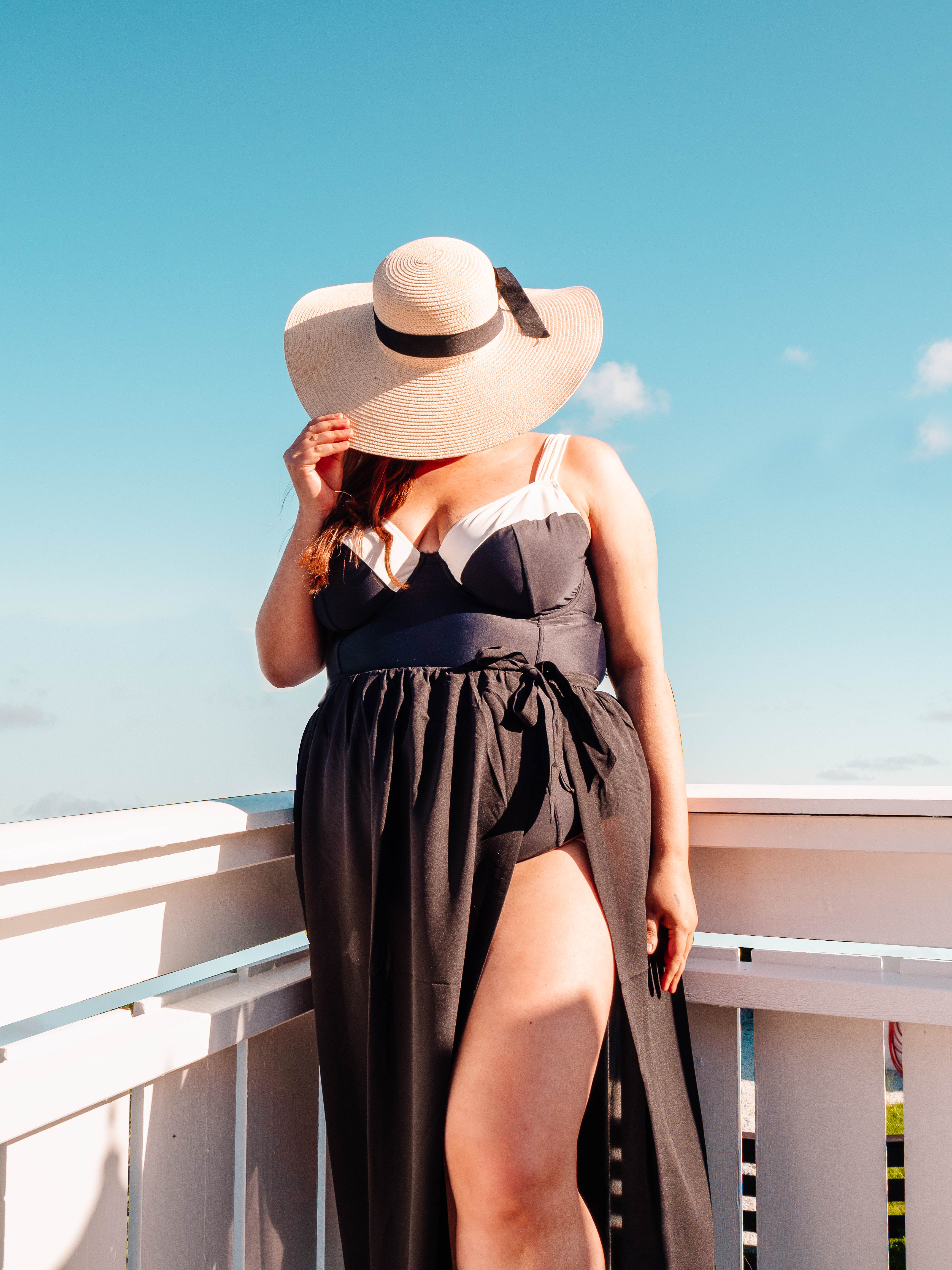 This classic black and white bathing suit is giving me all the Frassy Audrey vibes! I love that this year these wrap-around skirts have become another 'must-have' to wear at the beach or pool. So light it keeps you cool in the hot sun but also keeps you a little more covered up giving you the opportunity to eat more BBQ and ice cream, kinda a double win if you ask me!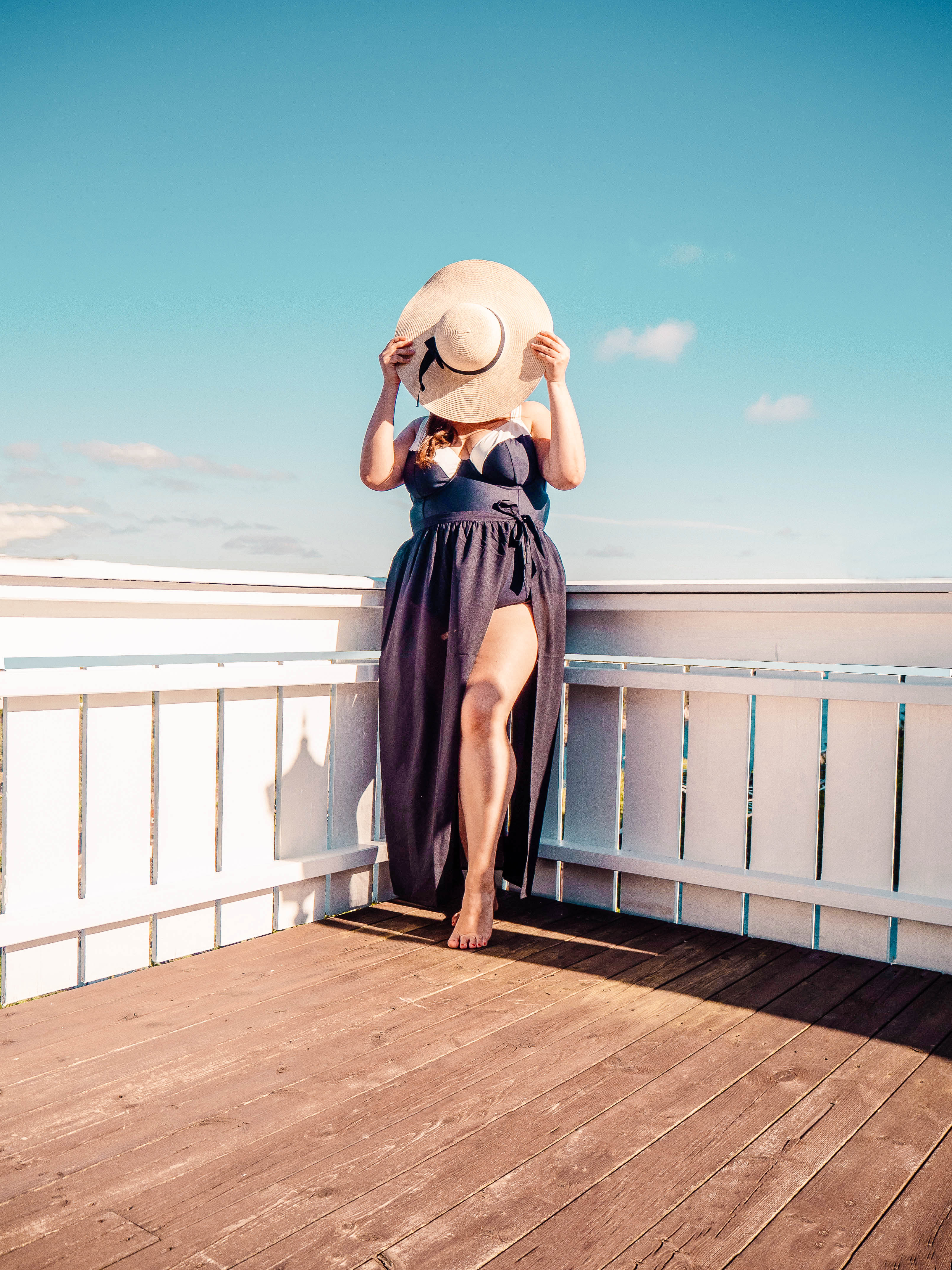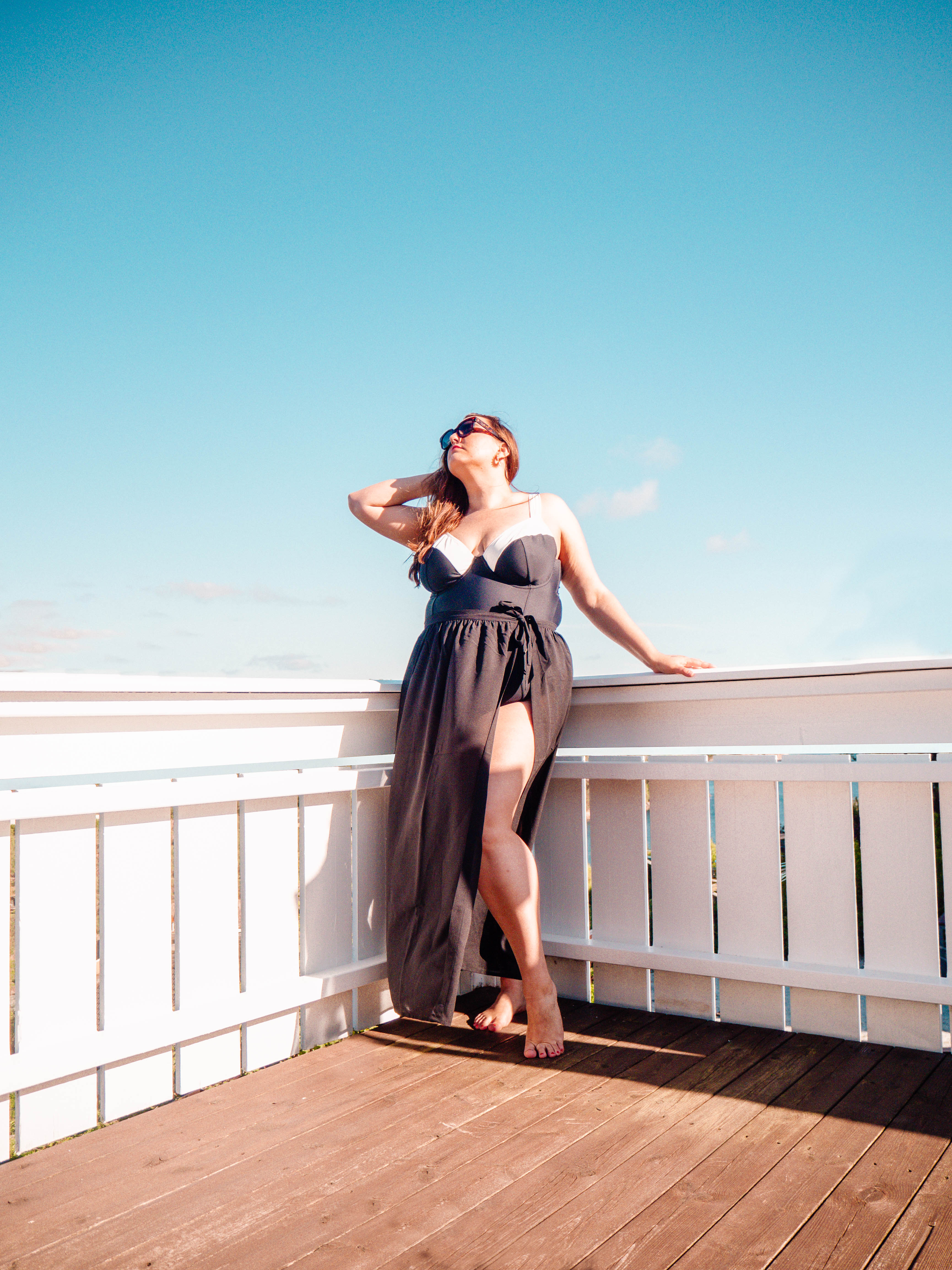 What are your summer loves? Do you have any 'must-have' items for the summer? 🙂