The spending money was gifted by Hotels.com, but all views are my own.
I think all Londoners agree that out of all the seasons, London in the summer is definitely the best. People are buzzing from the extra vitamin D, and so excited to have a little bit of extra daylight to enjoy their afternoon in. London Bridge is the perfect area in London to soak up some sun, and feast your way through the day. I wanted to see how quickly I could fill my day with exploring the area with friends!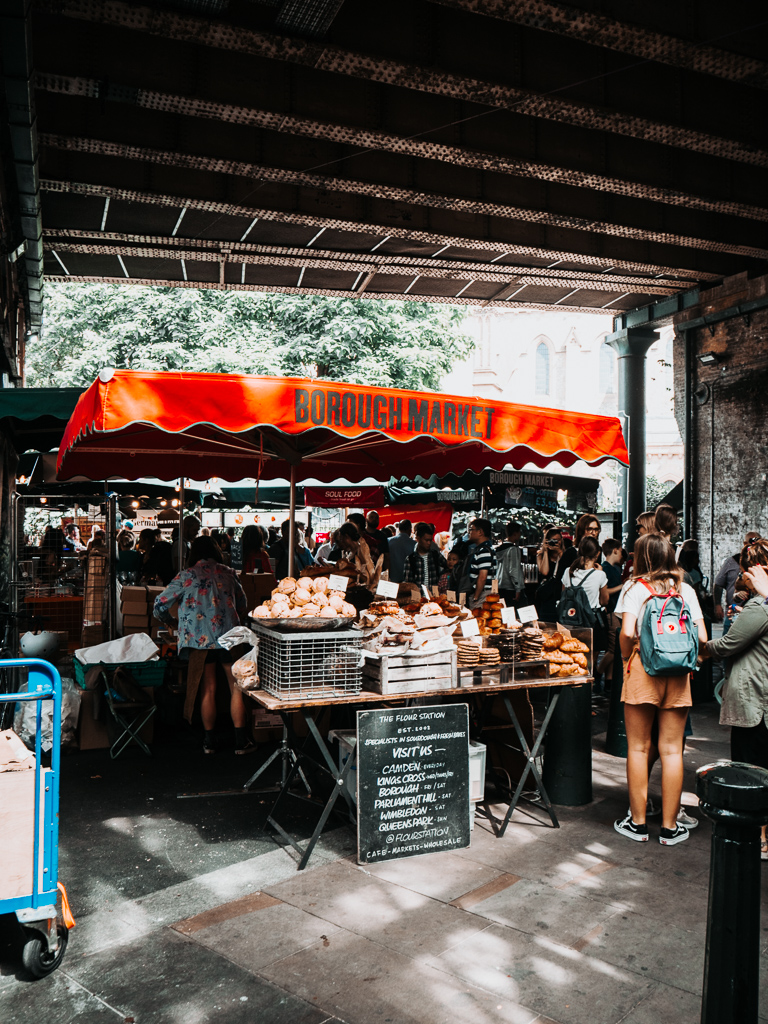 10am – Breakfast at Borough Market
This isn't a new find but there is a reason why people keep recommending it – when visiting London Bridge you should start your day with breakfast or brunch at Borough market, they have an incredible selection of tasty treats made by local independent companies. The delicious smells are intoxicating and you can find anything from fresh watermelon slices and spicy curries to handcrafted delicate French pastries.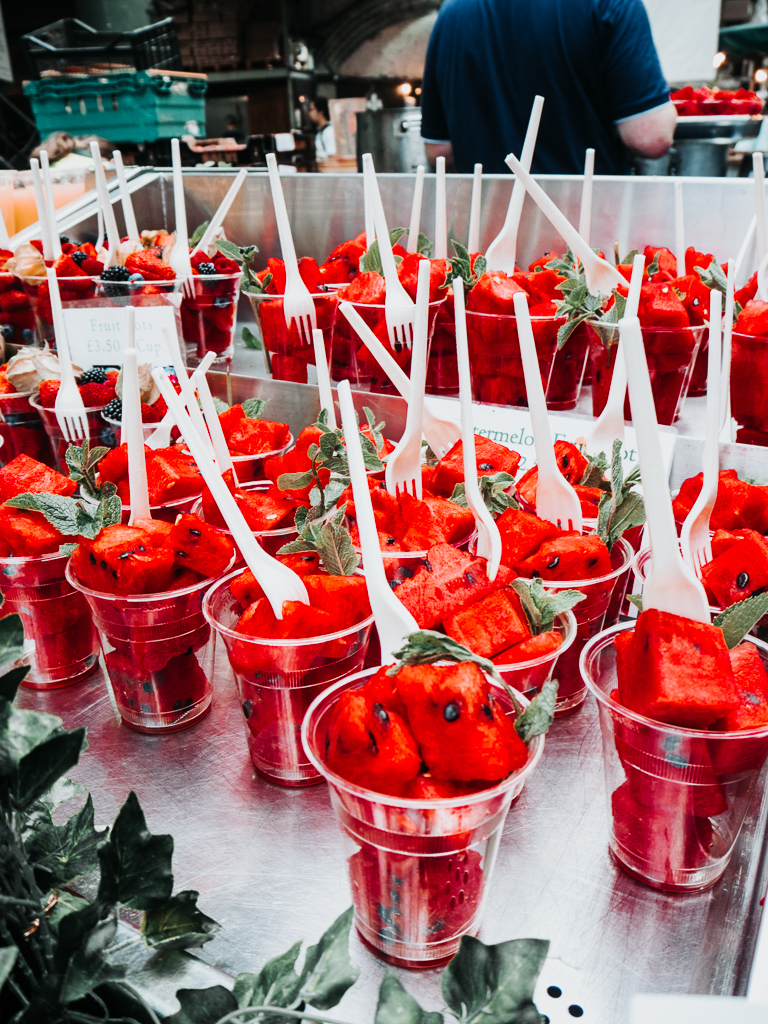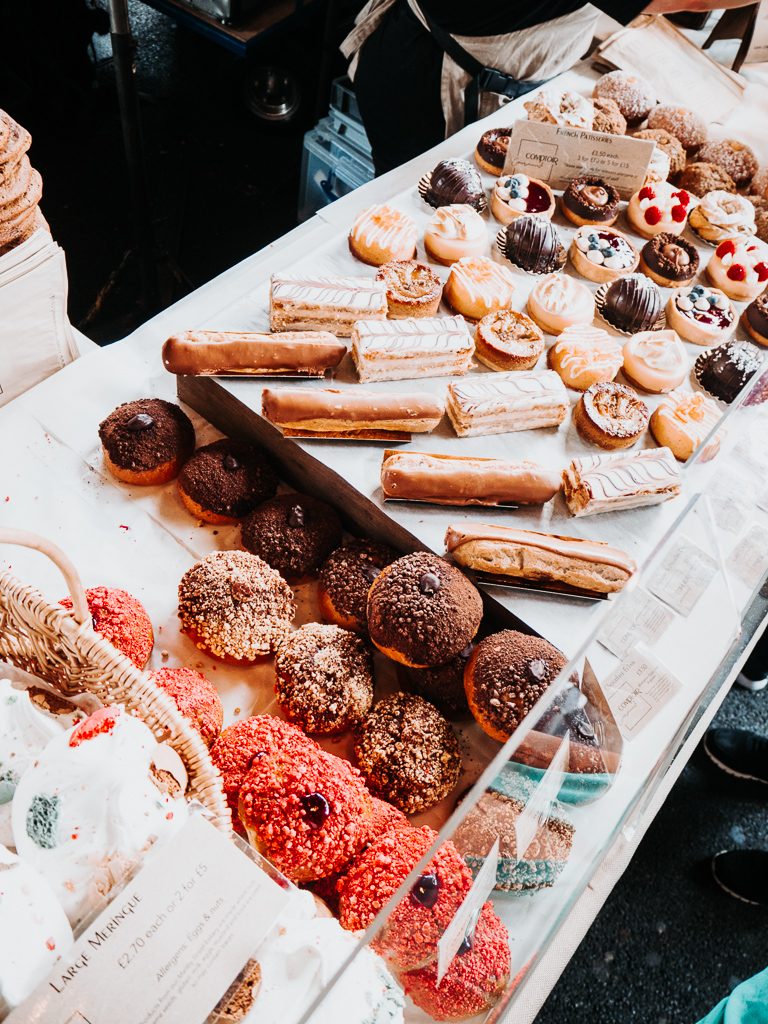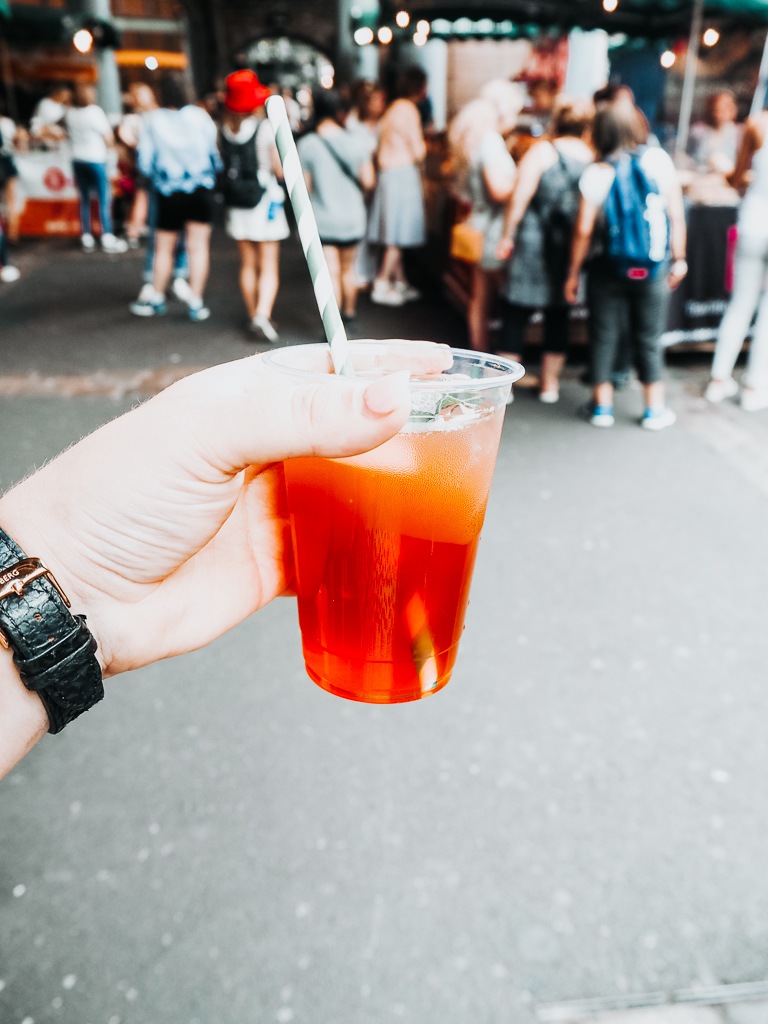 There is currently a heatwave in London and my favorite find has been the iced English breakfast tea. It's so refreshing!
12pm – The Science Gallery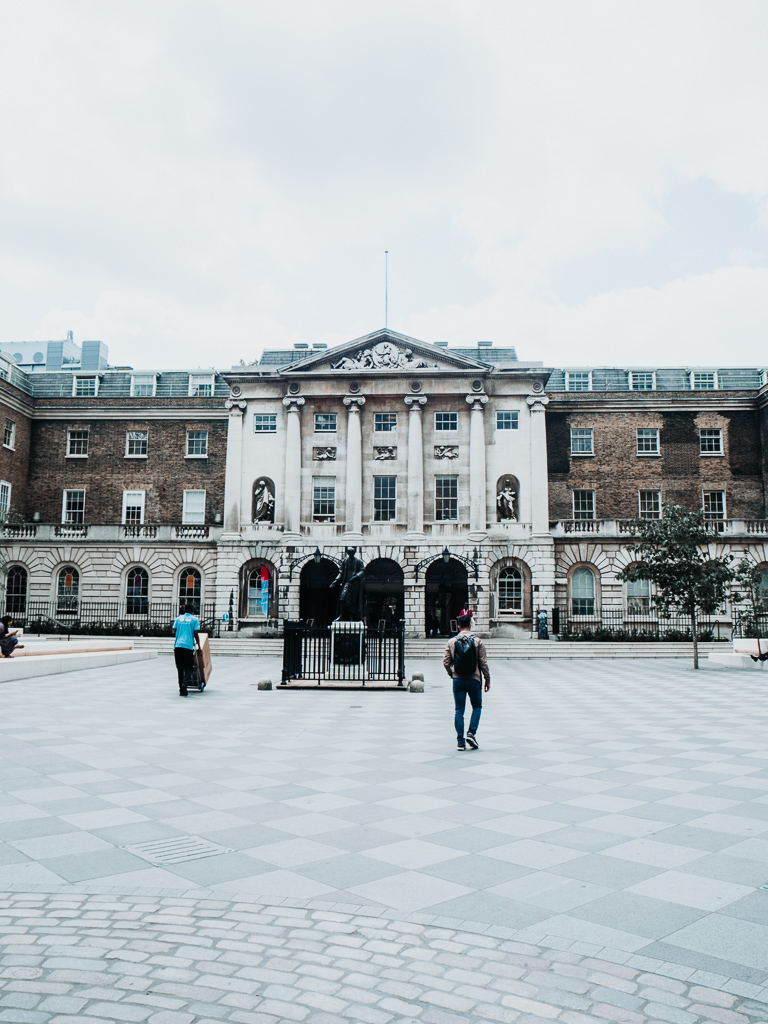 After an hour of munching on the best Borough Market has to offer, we ventured down to The Science Gallery. It opened in August 2018 just a few steps from the Shard and is an awesome new edition to the area. The museum is described as where science meets art. It also has free entry! Right now there is an exhibition called Dark Matter on and it's a bit mind blowing 🙂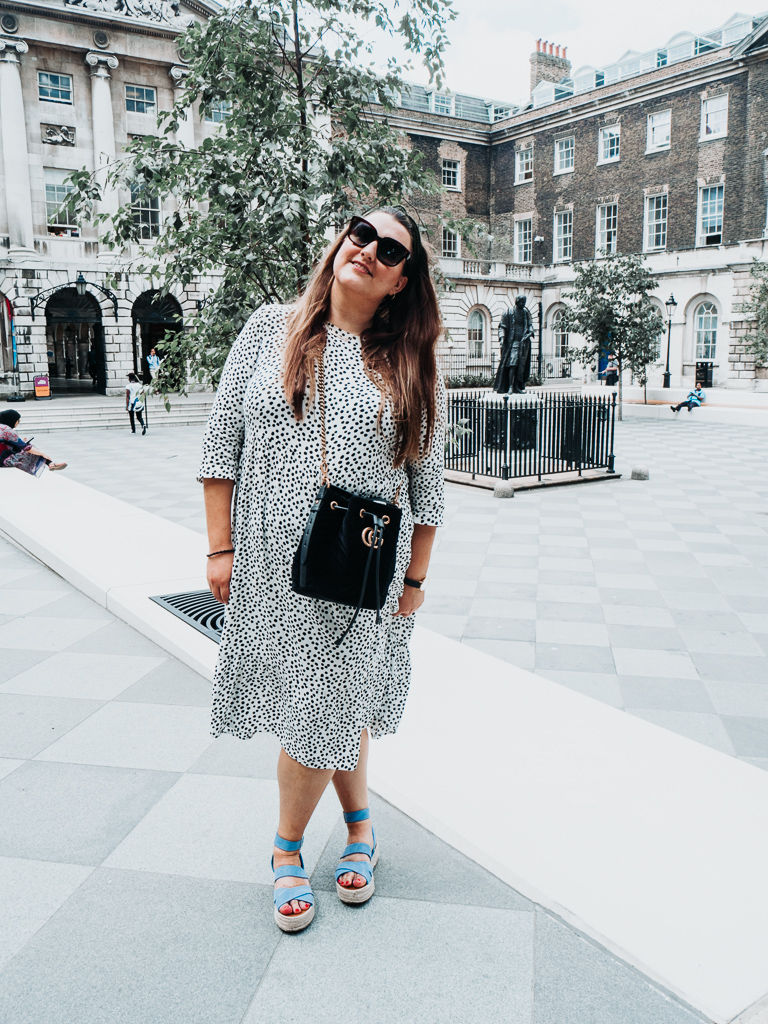 I'm not gonna give away too much of the Dark Matter exhibition because you really need to experience it for yourself, however, I had to share this little snippet. This is one of the installations, and it's by a South American artist. This is actually two different spiderwebs, created by two different spiders and it´s just incredible what nature can do!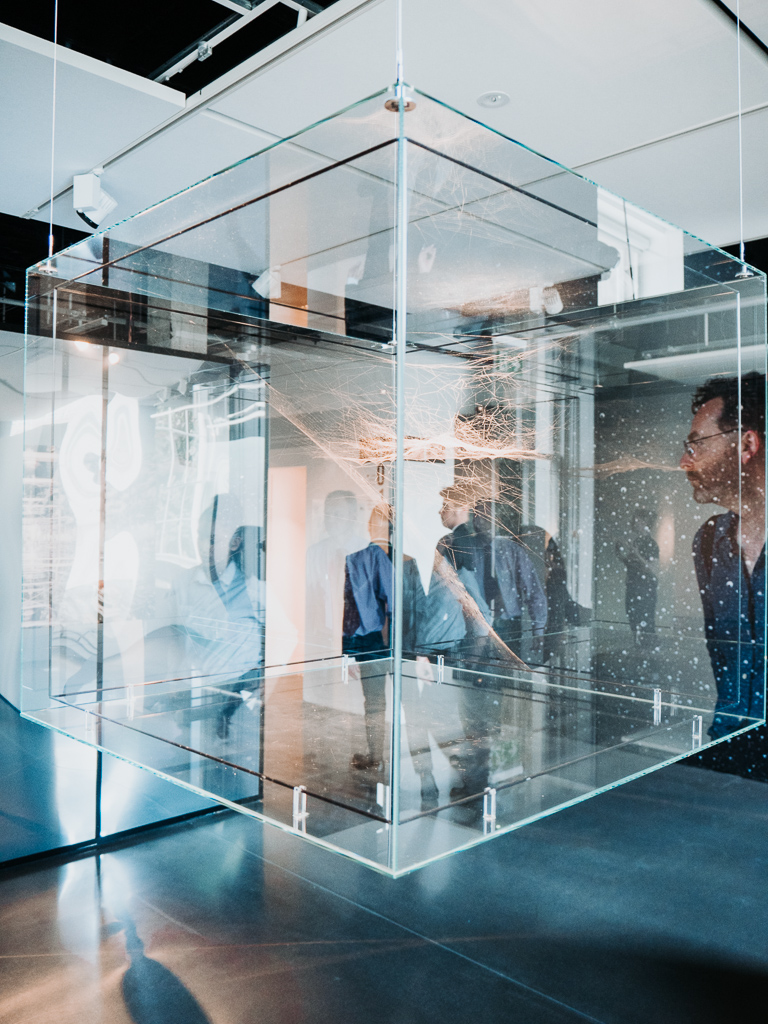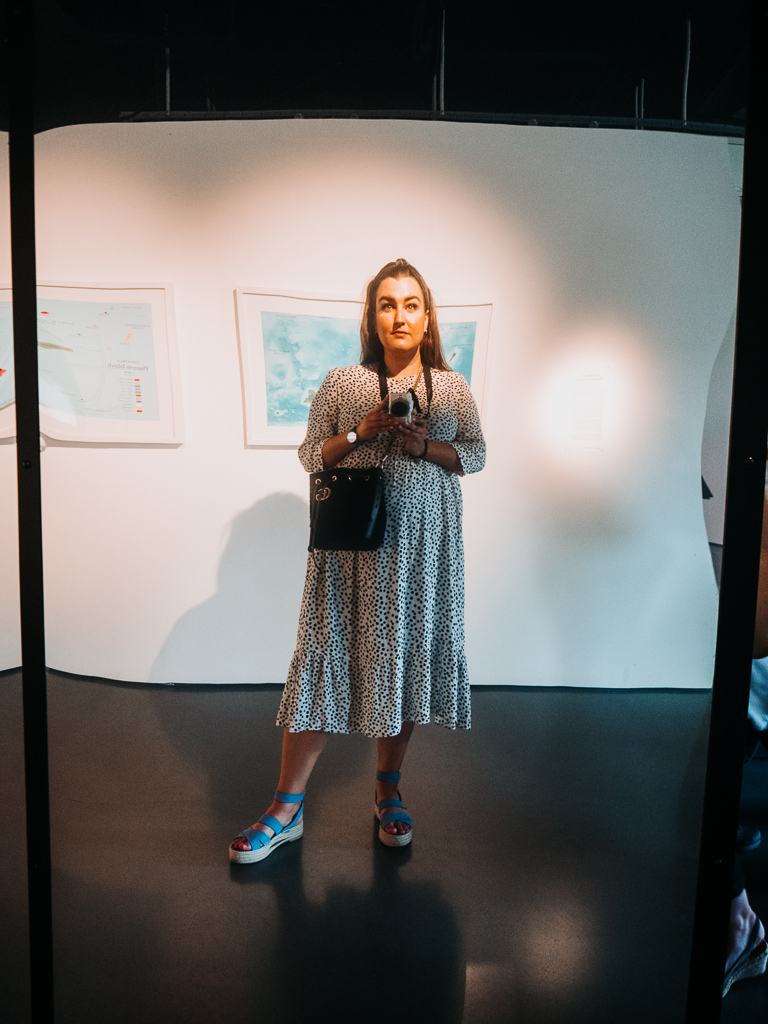 If one museum isn't enough for you, I also recommend checking out the Fashion and Textile museum down Bermondsey Street and the Old Operating Theater Museum by Borough market!
2pm – Drinks and lunch at Vinegar Yard
If you were a fan of the old Camden market you will love this new addition to the London Bridge area! We randomly stumbled across it on our way to lunch and we ended up changing our lunch plans. It's busy, but not overcrowded. You will find a seat even on a sunny Friday afternoon and you won't find the tourist mass you encounter at Borough Market. No, Vinegar Yard is more for the locals who live and work around London Bridge and I love it! Just look for the Blue moon van with the giant red ants!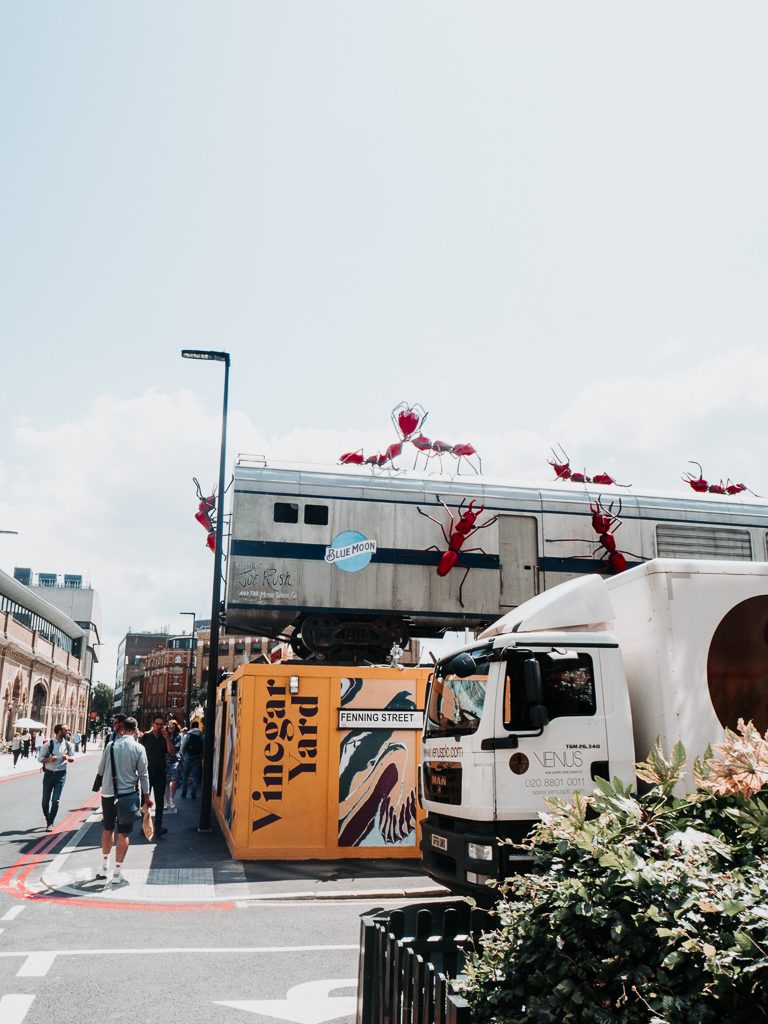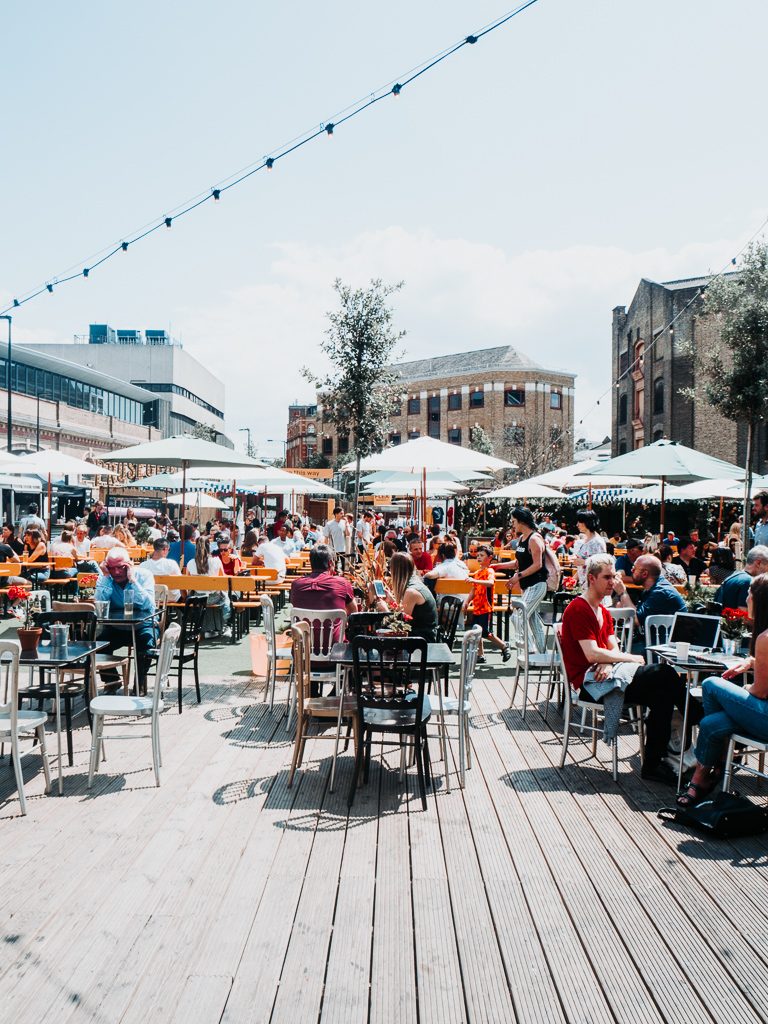 There is street food, a flea market, a prosecco van and even a flower wall! There is also an indoor area, decorated in a cool industrial style, perfect for those days when the sun isn't gracing London with its presence. We ended up spending a lot more time here than planned, it just has such a chilled vibe.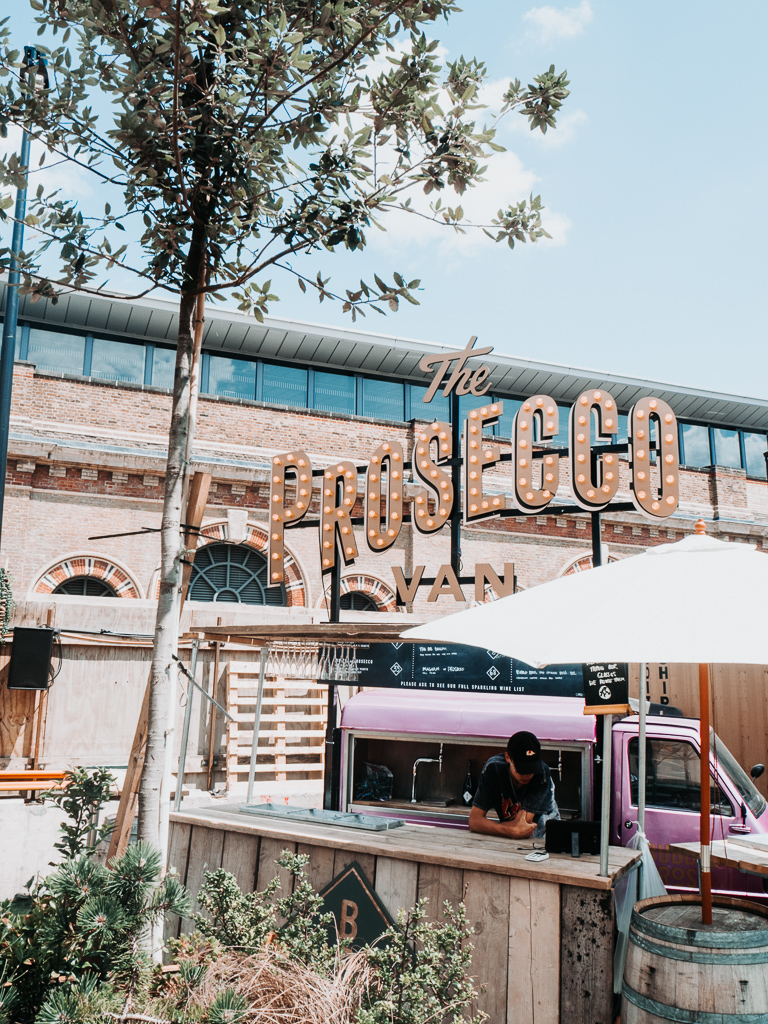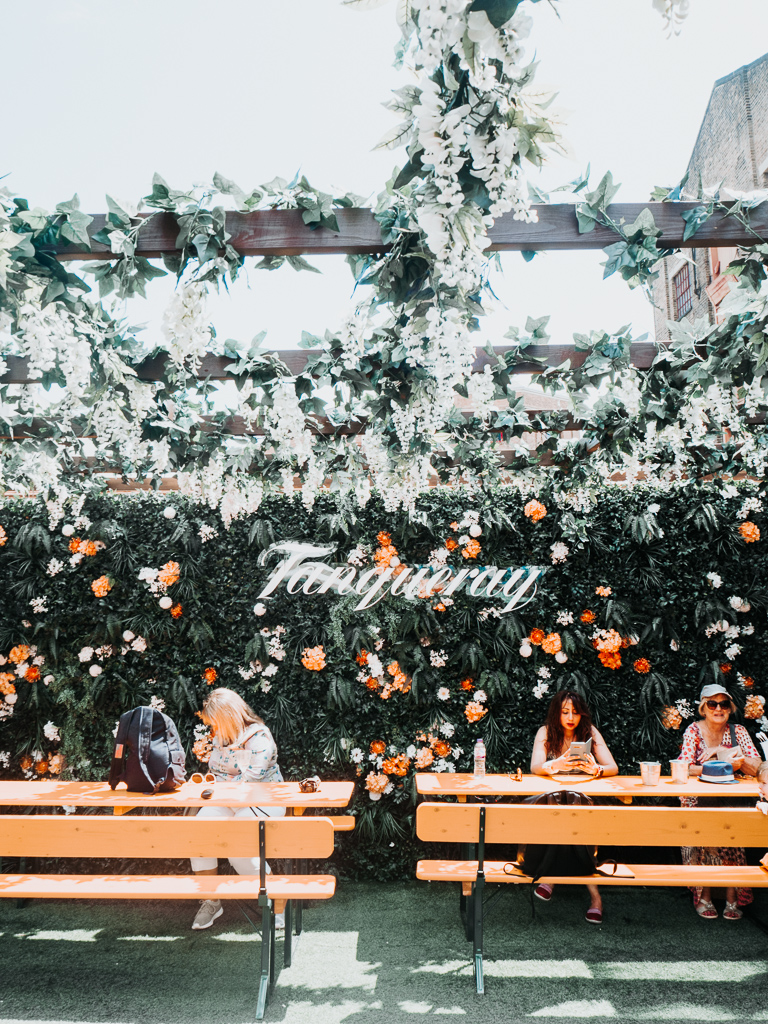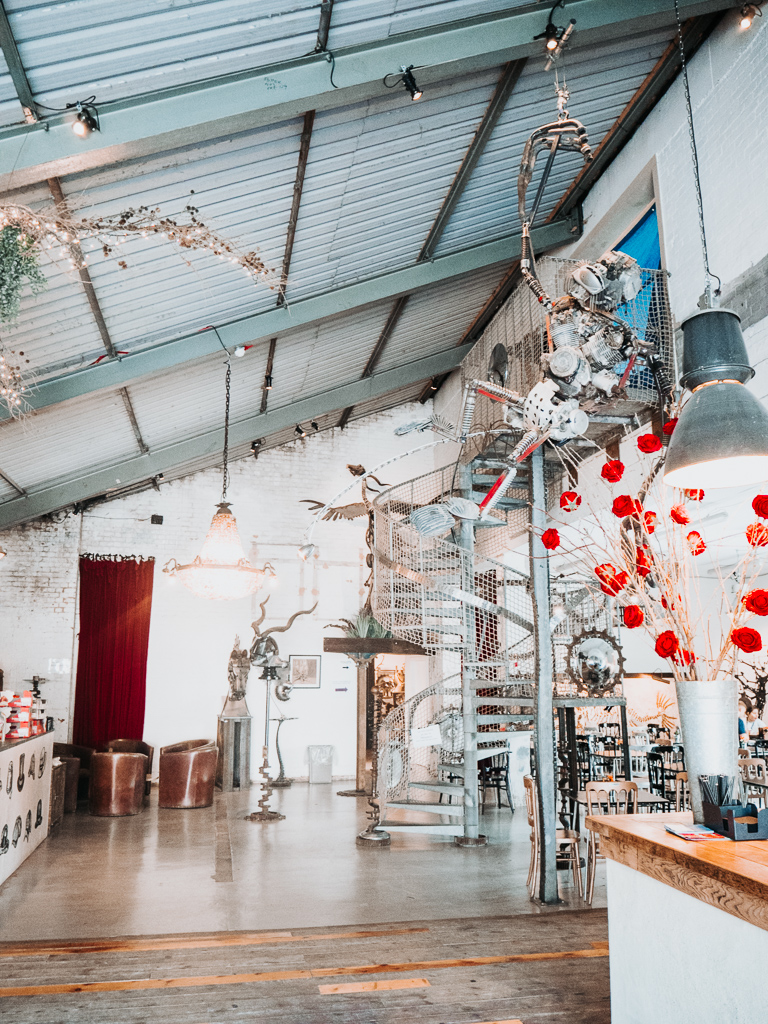 8pm – Dinner at Duddells
If you haven't guessed it yet, London Bridge is the place to be if you are a foodie like me! Another great new find is Duddells, a newly opened Cantonese restaurant. Duddles is hidden in a restored old church next to the Old Operating Theater Museum. I first noticed it on my way to Borough market for breakfast, chasing those pastries! Thinking it was just an old church I had to look twice to see the sign outside which is done in keeping with the style of the church. The food is delicious, and if you are looking for an opportunity to treat yo'self this is London Bridge at its finest. The decor is so Instagram worthy, it turns anybody into a wannabe influencer!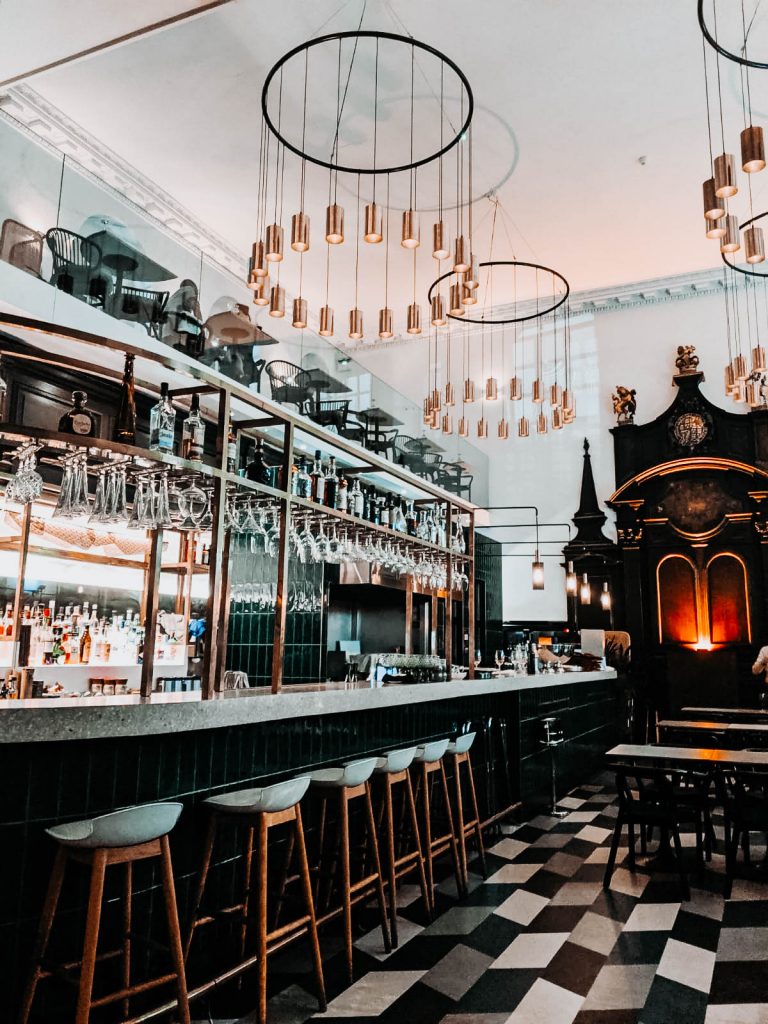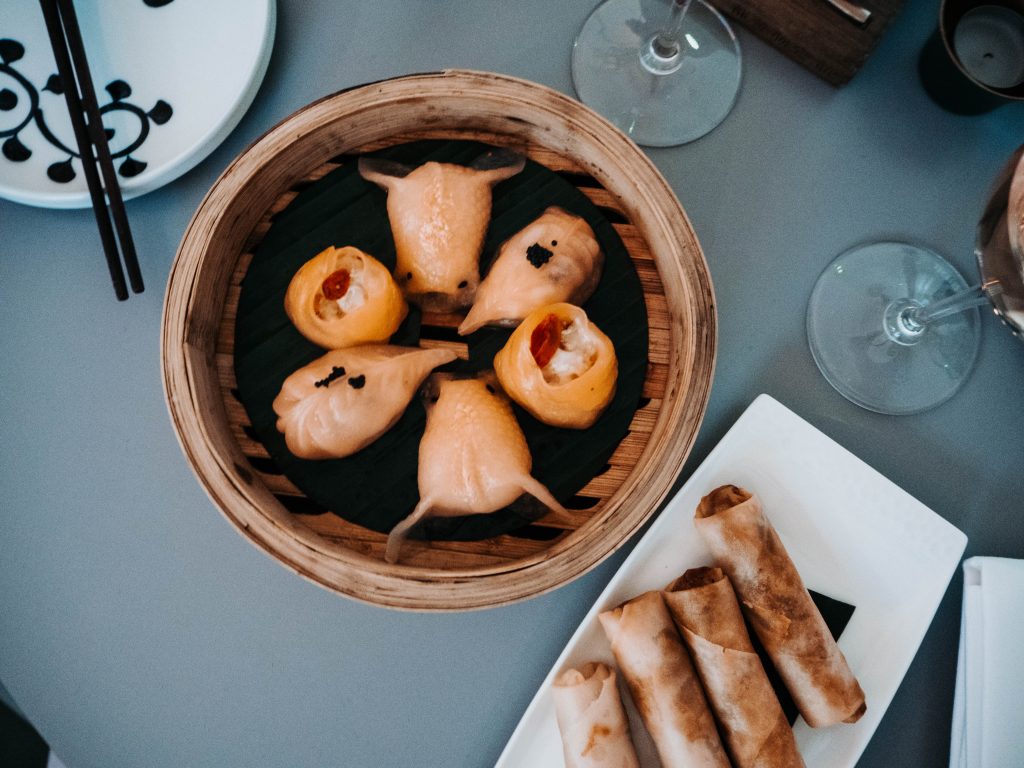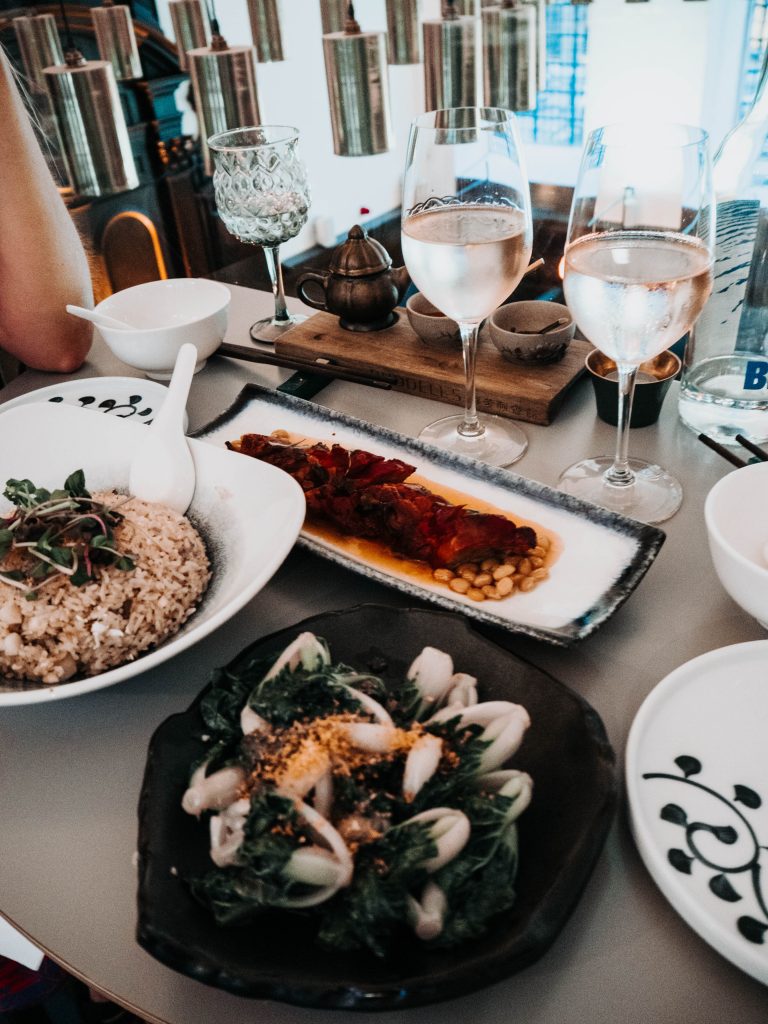 We topped off a great day in London Bridge with some of the chef's recommendations and a chilled glass of rose. Finishing our dinner at 10pm, filled with new memories and delicious food!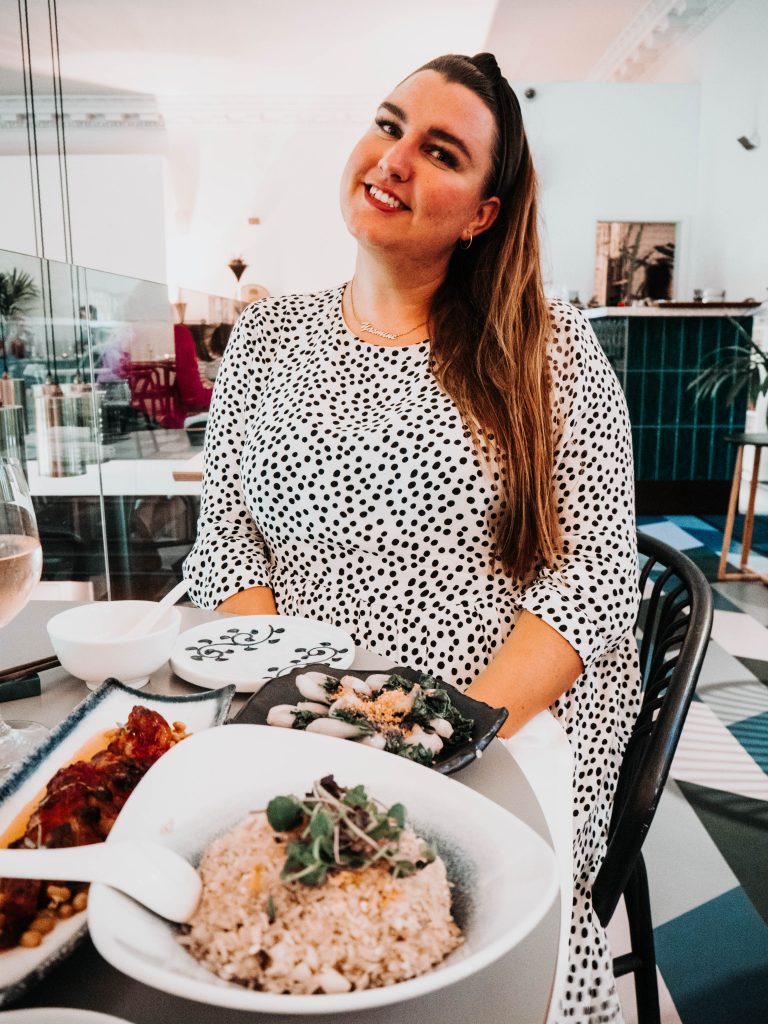 If you are looking for more London tips – check out my post on how to survive London as a tourist!