Ok so lets try this posting thing again shall we?
On of the hot trends of this season (for like the last 3 years) has been denim jackets with borg lining. I have probably been to every high street store in London, and browsed every online store, that ships to the UK in the search for the perfect one. I wanted one that wasn't too short, baggy but yet fitted. One I could squeeze a knitted jumper under if it gets too cold. And one that had a stone washed colour. Huge bonus would also be if it didn't end up costing me an arm and a leg. So you know, not asking for much!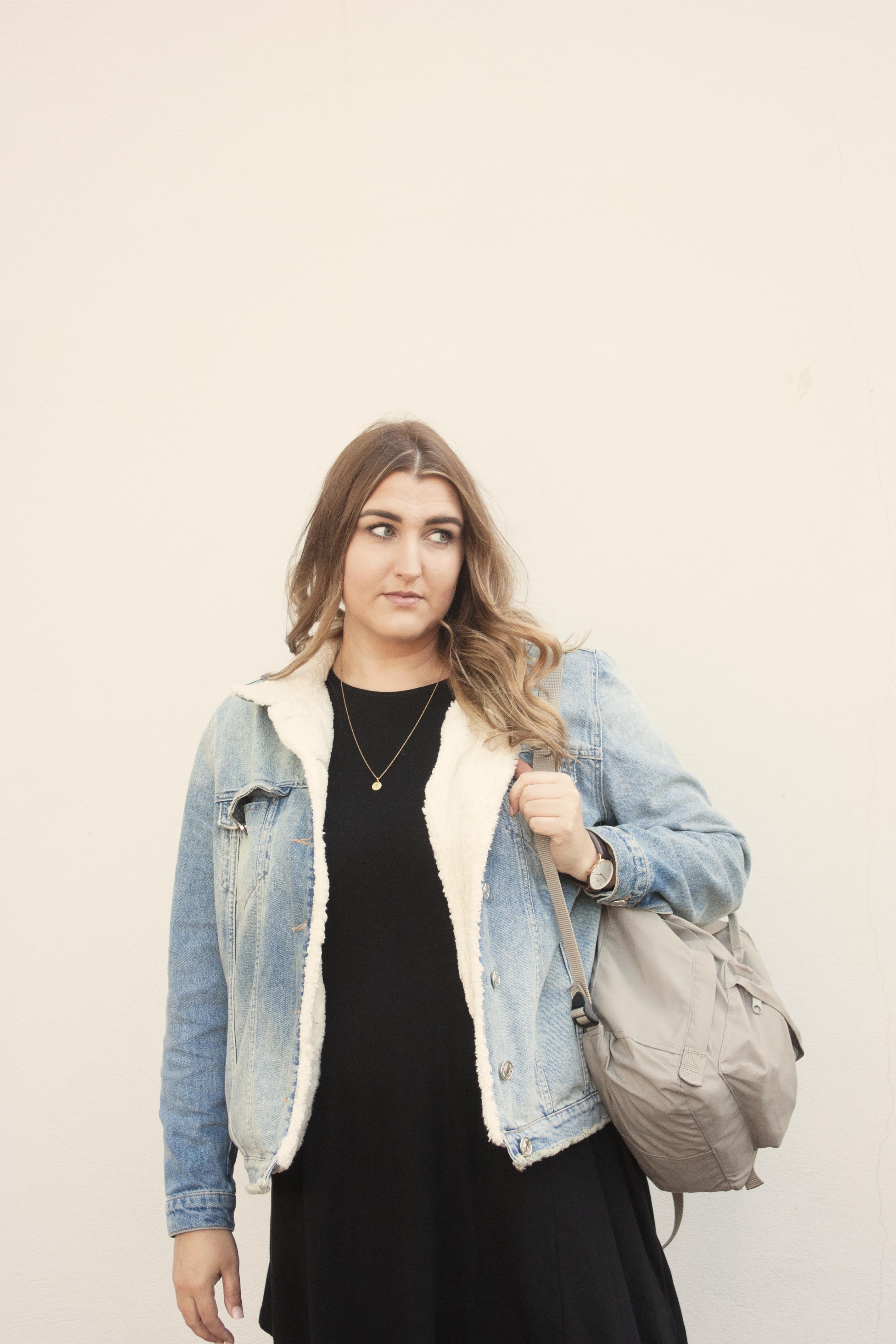 I found this little beauty at River Island, who is currently, in my option SMASHING it this season with their collection. This jacket doesnt have a full borg lining, its pretty much just what you see in the picture and that suits me perfectly! I also gotta add that NewLook is doing a BEAUT of a denim jacket which was also high on my list… I just cant justify having two… or can I?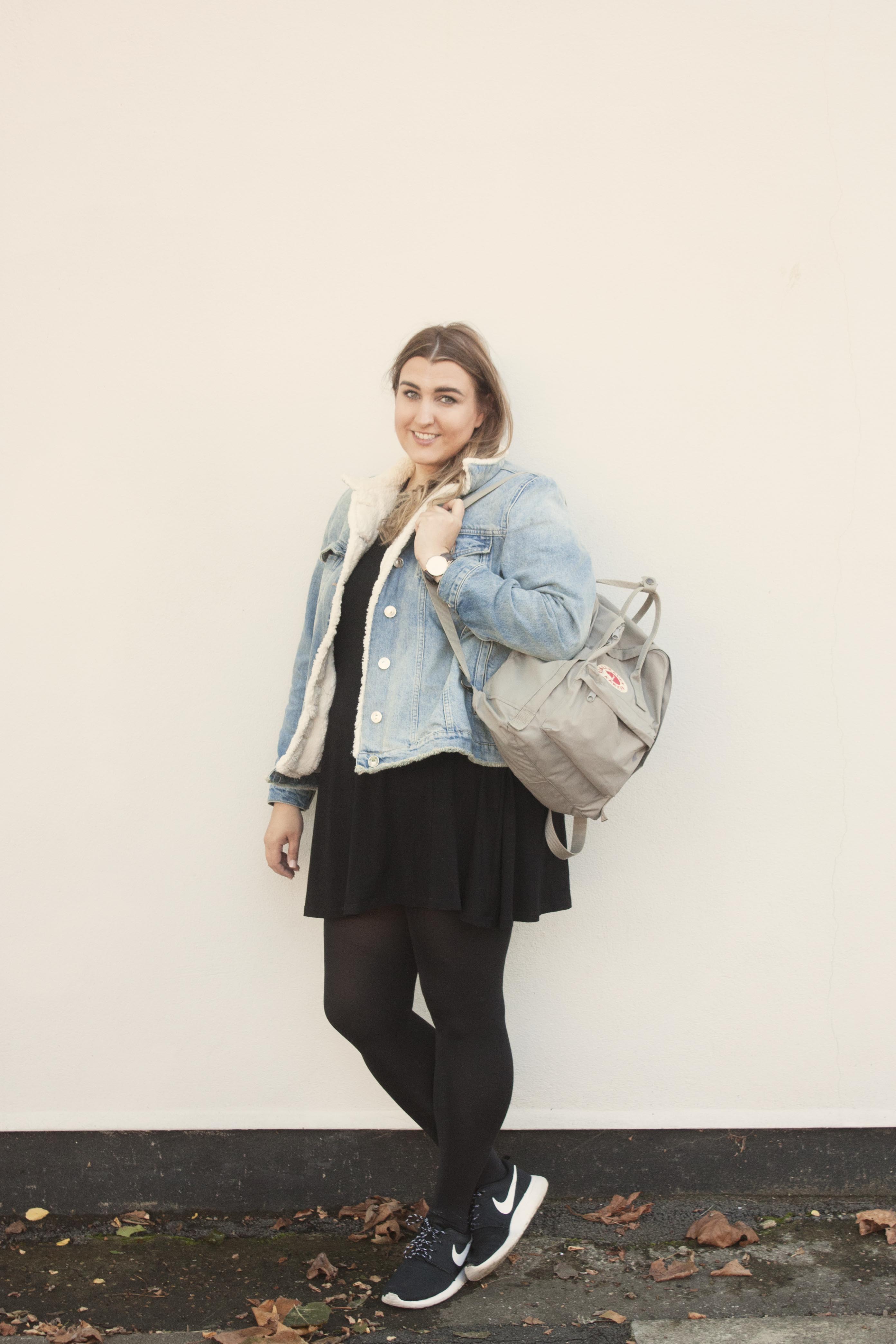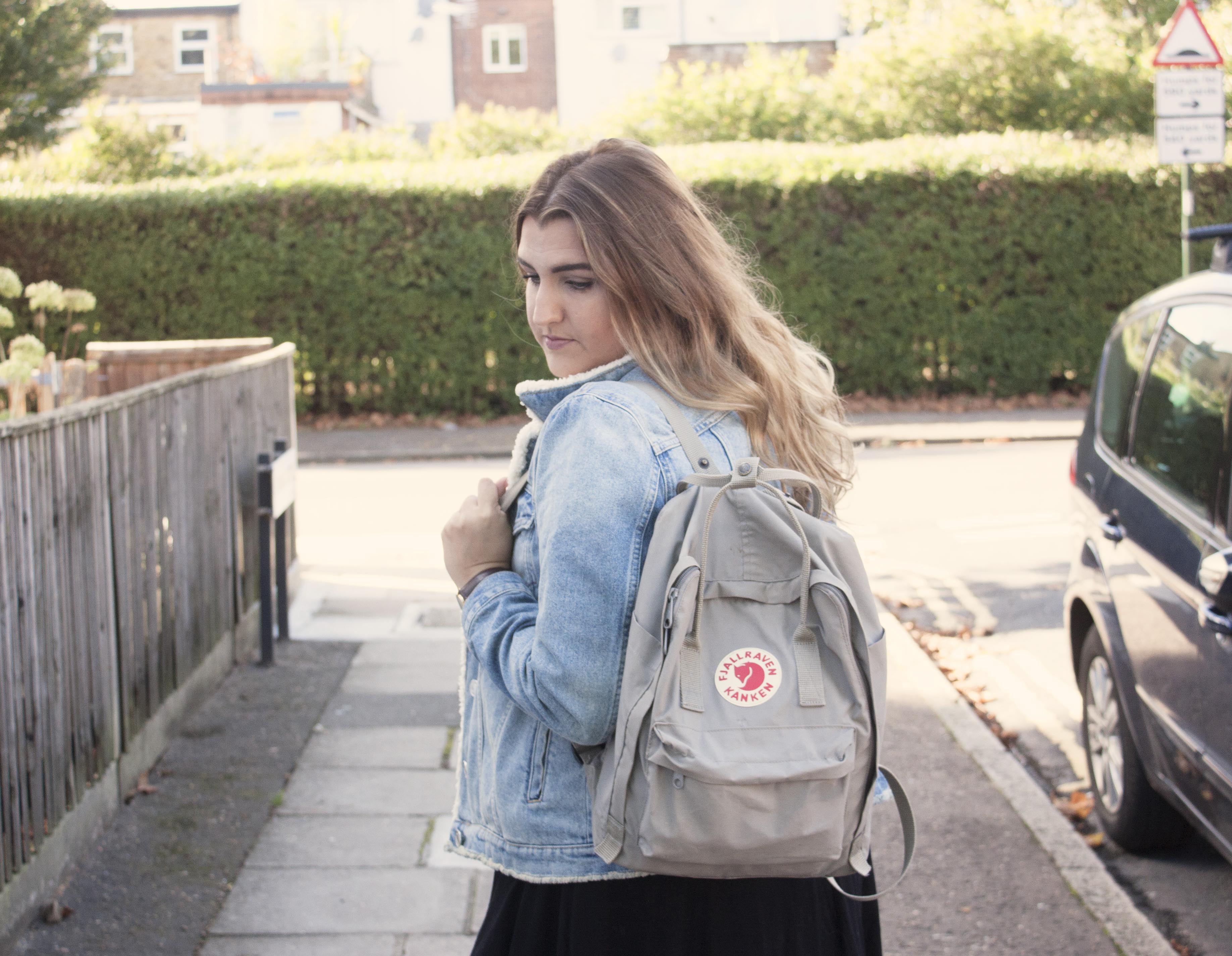 I paired it with this super versatile and work friendly black swing dress from ASOS which has become a staple in my wardrobe and can be dressed or dressed up, as well as my trusty FjallRaven backpack (which every scandinavian, and wannabe scandinavian should own) and some beat up old Nike Roshe. Keeping it casual on a whole new level! I wore this outfit to work, and it was like the perfect work attire. You just cant beat a LBD!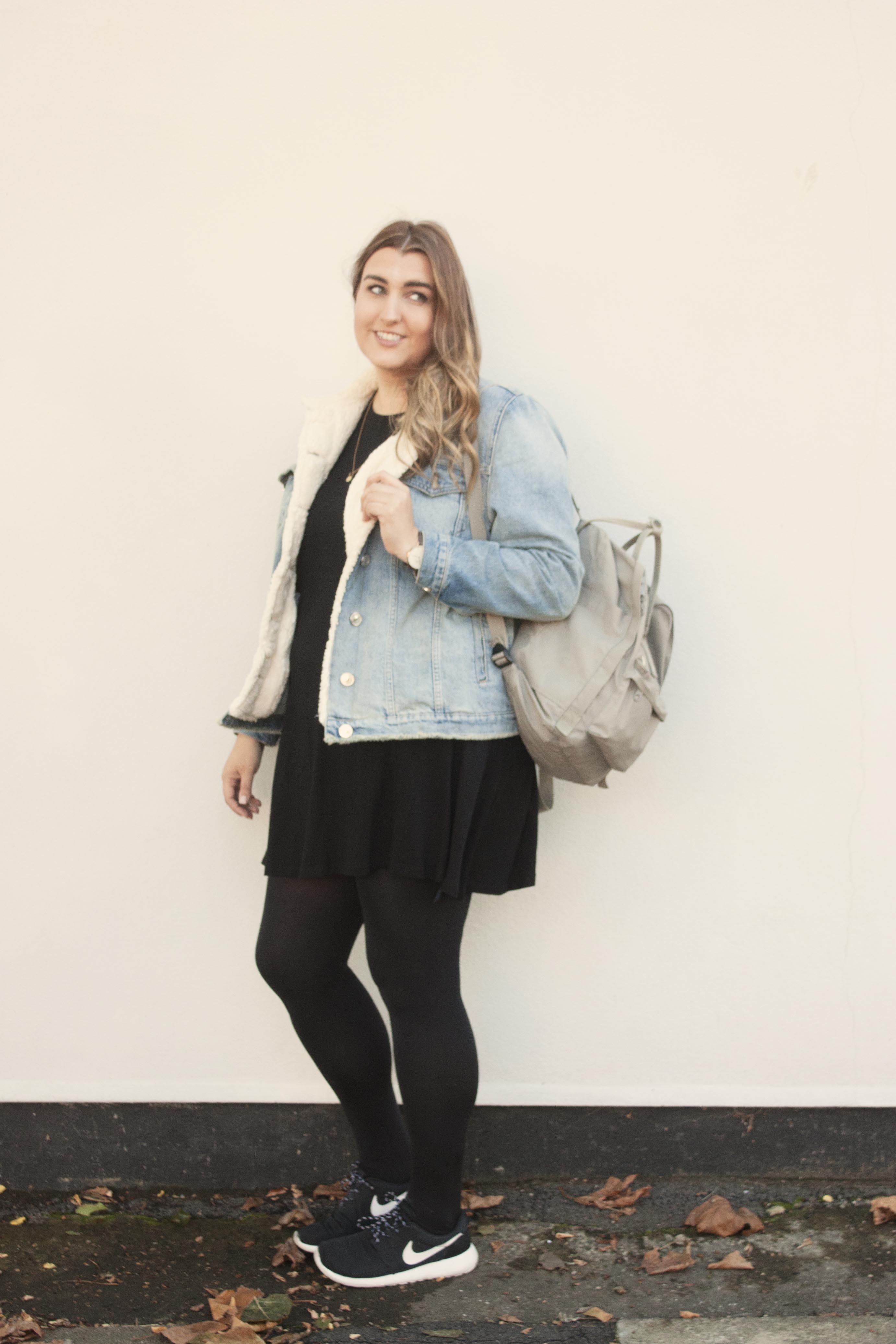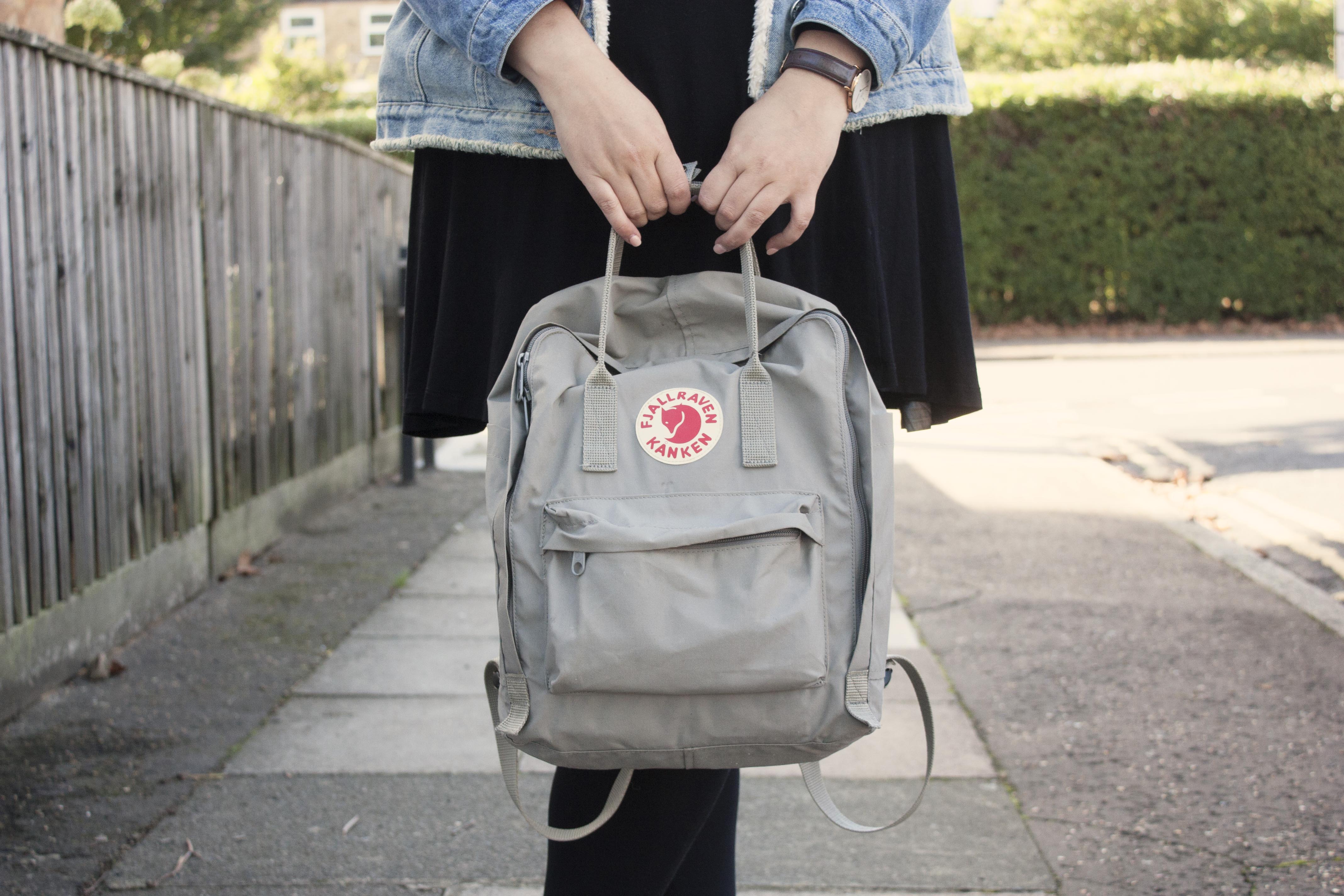 The jacket you can find here, and some similar versions from New Look here (which to be honest was basically in my hand on the way to the till as its got lining all the way through!) and, Topshop here . The black swing dress is still available from ASOS here