One thing I LOVE about the festive season is how everybody seems to come together and agree that this is the season you make a little effort when it comes to the parties. This is the season to bring your A Game.  It's one of the tings about this season I adore the most. Nice shirts, sparkling dresses, beautiful shoes, heavy fabrics, champagne flowing and Christmas songs pumping out of the stereo, enveloping you like a warm hug.
The one thing I don't love so much during this season is walking home from a Christmas party, in the cold, in heels. Like is it just me, or do all girls turn into some from of deformed zombie on their walk home?  Oh maybe that is just me.. Self highfive! So I have made it my mission to find flat shoes that can take you from the office, to Friday drinks in 0 point split seconds and will easily let you dance your heart out way in the early hours of Saturday mornings or even Sunday mornings! And ones that are priced in way you might even find them underneath the xmas tree 😉
Not gonna lie, I have already clicked a few of these home… Dont judge me! Christmas comes early to girls how cant wait..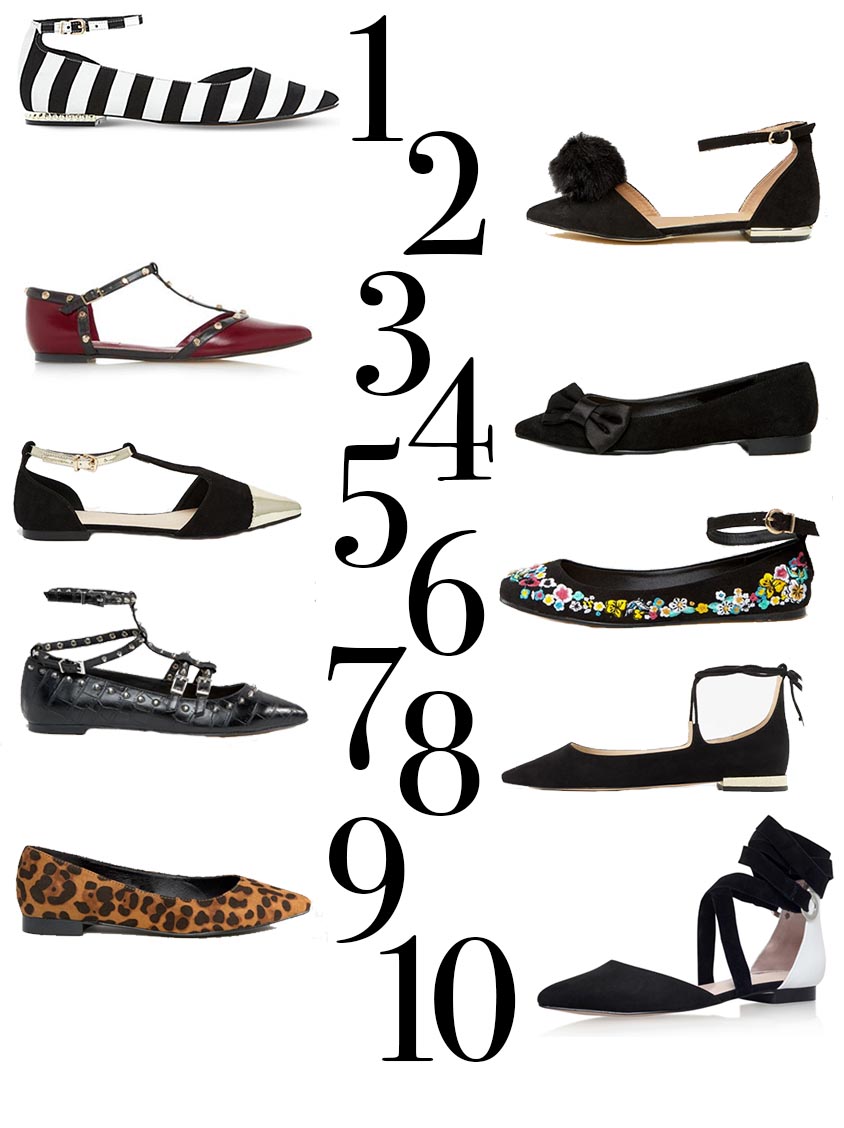 1.Dune
2. Asos
3. Dune
4. Asos
5. Asos
6. Asos
7.Asos
8. Zara
9.Asos
10.Kurt Geiger