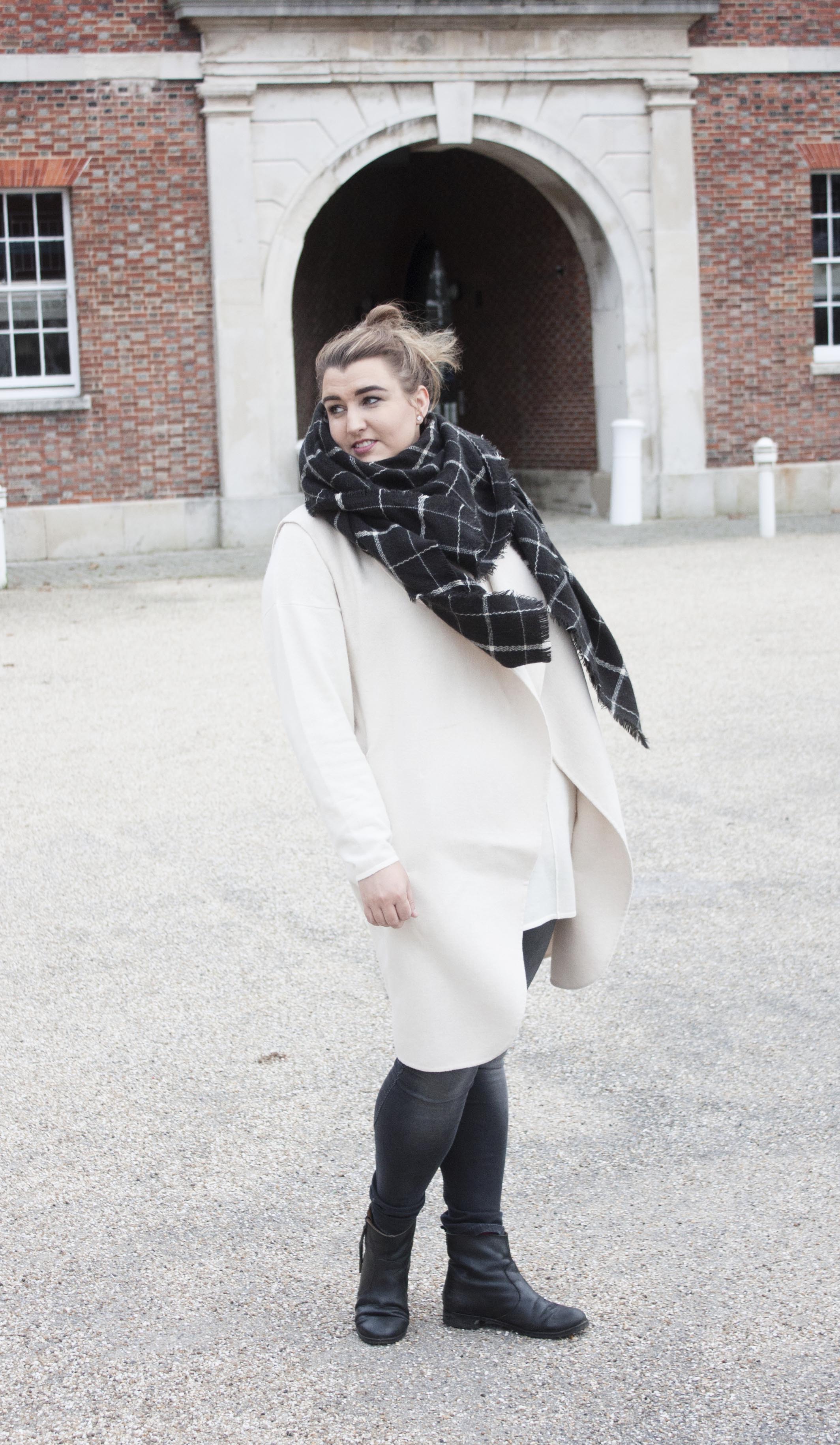 Feel like this turning into one scarf, two outfits kinda thing but ignore that for now because guys, I need to tell you about something else. Don't think I have ever told anybody this before. I'm kinda ashamed of myself, and well just really really disappointed in myself.
Guys, I honestly can't believe I didn't by this gilet in black last year!
I mean what on earth was I thinking? It's freaking beautiful and warm and simple. AND I LET IT GO and Zara aren't selling the black ones this year and it's all just very upsetting.  Don't worry, at the ripe ol' age of 28, I am slowly learning from my previous mistakes. So when it popped up in cream, I wasn't exactly going to make the same mistake twice.
and just so I could use it way into the colder weeks of winter, I paired it with this super snuggly and soft H&M cashmere sweater. Yes I know my boots have seen better days. A new pair are on my wishlist. Having said that, they have lasted for about 3 years so pat on the back to me for a good bargain there!