Recently the boyfriend and I were sat watching the Apprentice and he turned to ask me to explain how women dress. Honored and a little baffled, even I struggled to put into words why women have so many 'styles'
He went on to explain that for men it was mostly pretty simple… you found a style you liked and you stuck with it.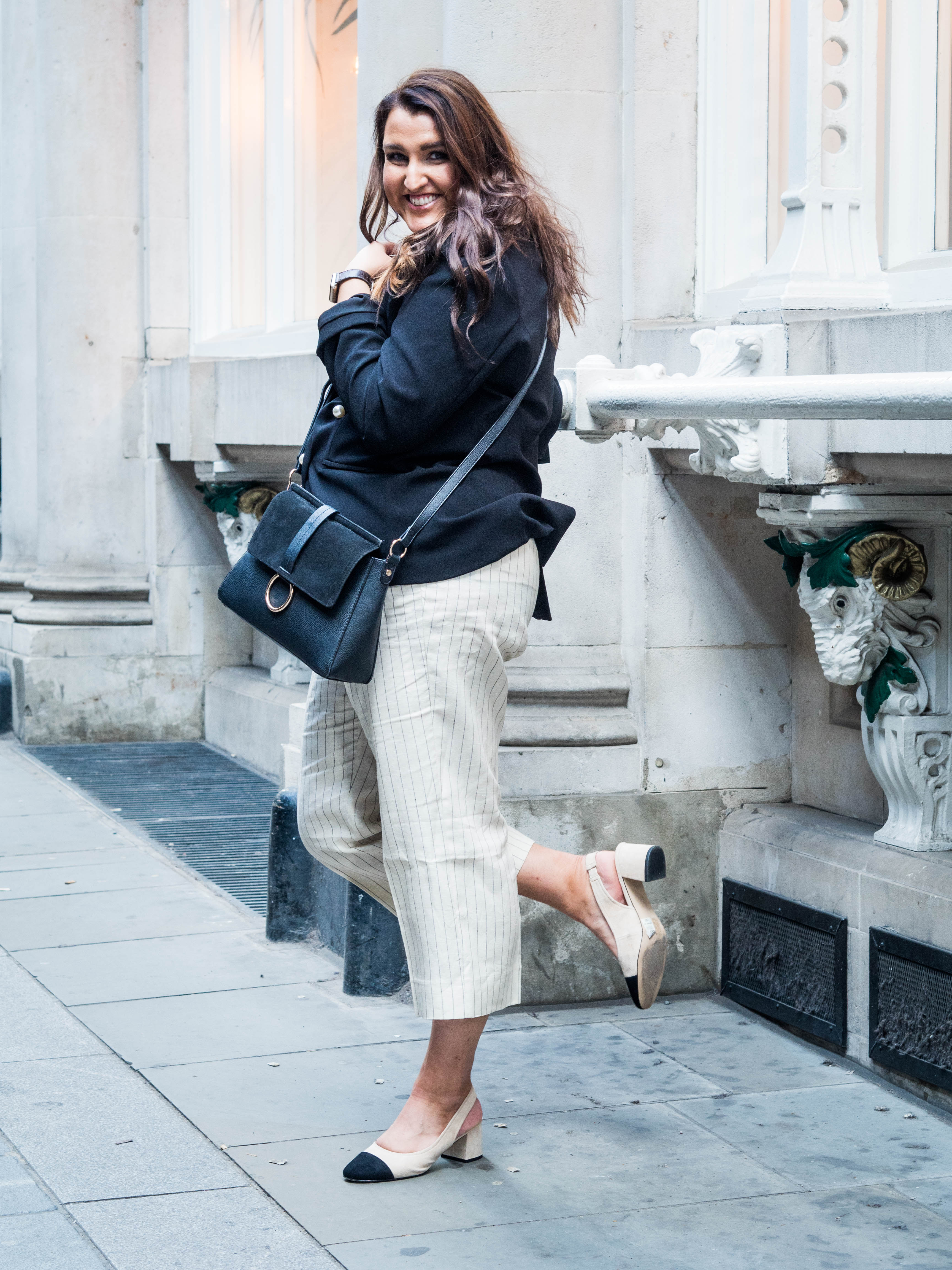 He is a jeans and a tshirt kind of guy. Im not complaining, I obviously think he looks great and the selfish side of me enjoys the extra closet space 😉
It got me thinking though about how great it is to be a woman. We tend to choose a style spectrum, and then stick roughly to it but we also like to dress up. I dont mean in fancy clothes for a night out (or whatever you may do in the bedroom!). I mean dress up as in dressing based on how we feel. Somedays I feel extra casual, somedays I feel like I want to look fancy and somedays, well somedays I just want to look like I walked out of a fashion magazine with my heels high and my highlight on point.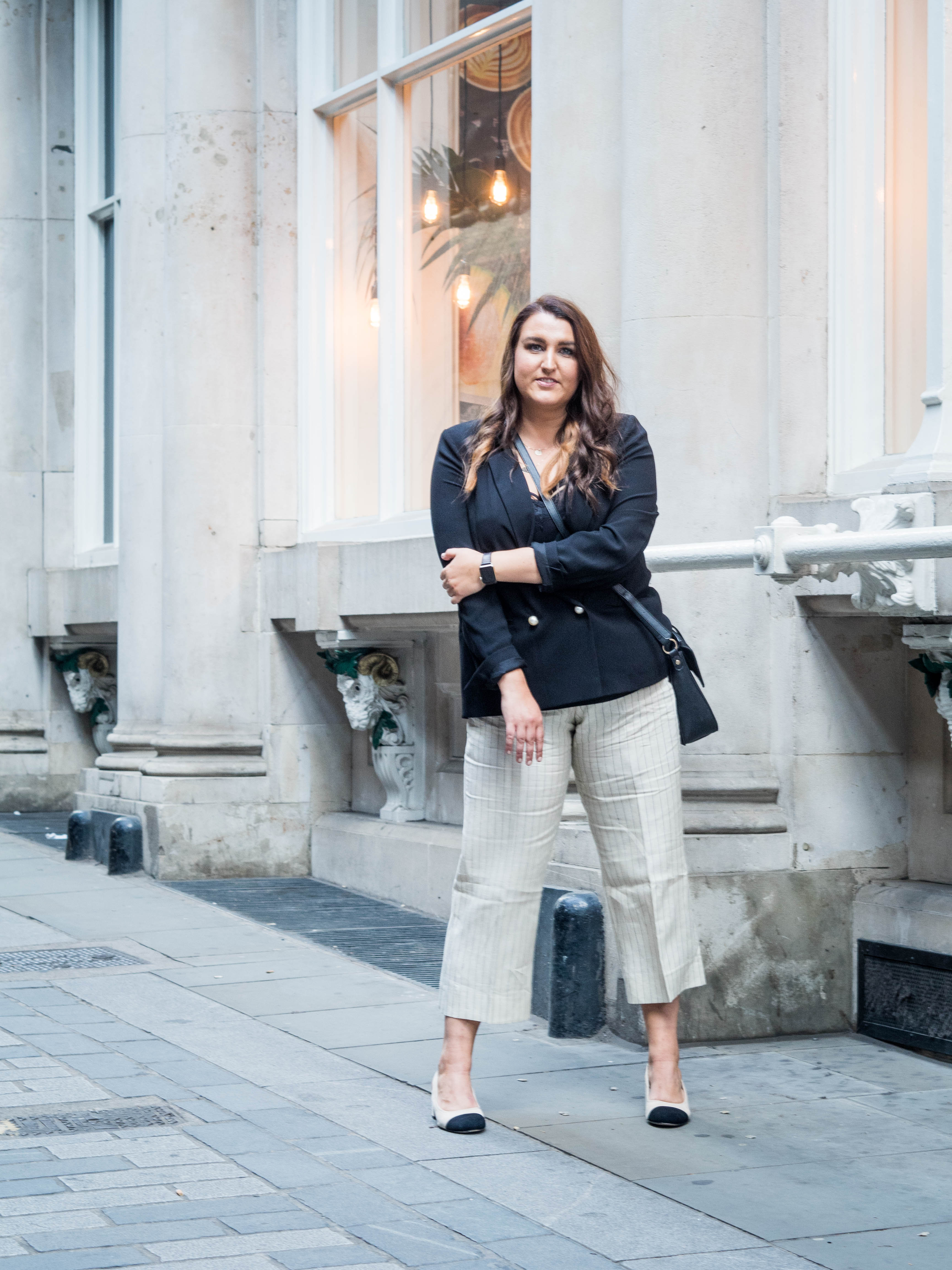 In all honestly like most women I am happy I just walk out of the house most days with the left and right shoe of the same pair.
So today I bring you fancy Yasmine –  Plus I am forever looking for new ways to style my Chanel knockoff! Also I cant say no to pearl buttons. Dont judge me.
The brilliant thing about fashion is that you can be whoever you want just by changing up your look. I know I am not alone in saying that the right piece of clothing can literally change a shit day into the best day, and a bad wardrobe choice can actually ruin the greatest moment. Crazy right?
Not really, its how you feel inside and reflecting that into your clothes which is what you are showing to rest of the world. When it comes to fashion, be brave, and above anything else be true to yourself.  Our choice of style and outfits reflect the many roles we put on and how we feel that day. It's self-expression, is personal, it's awesome!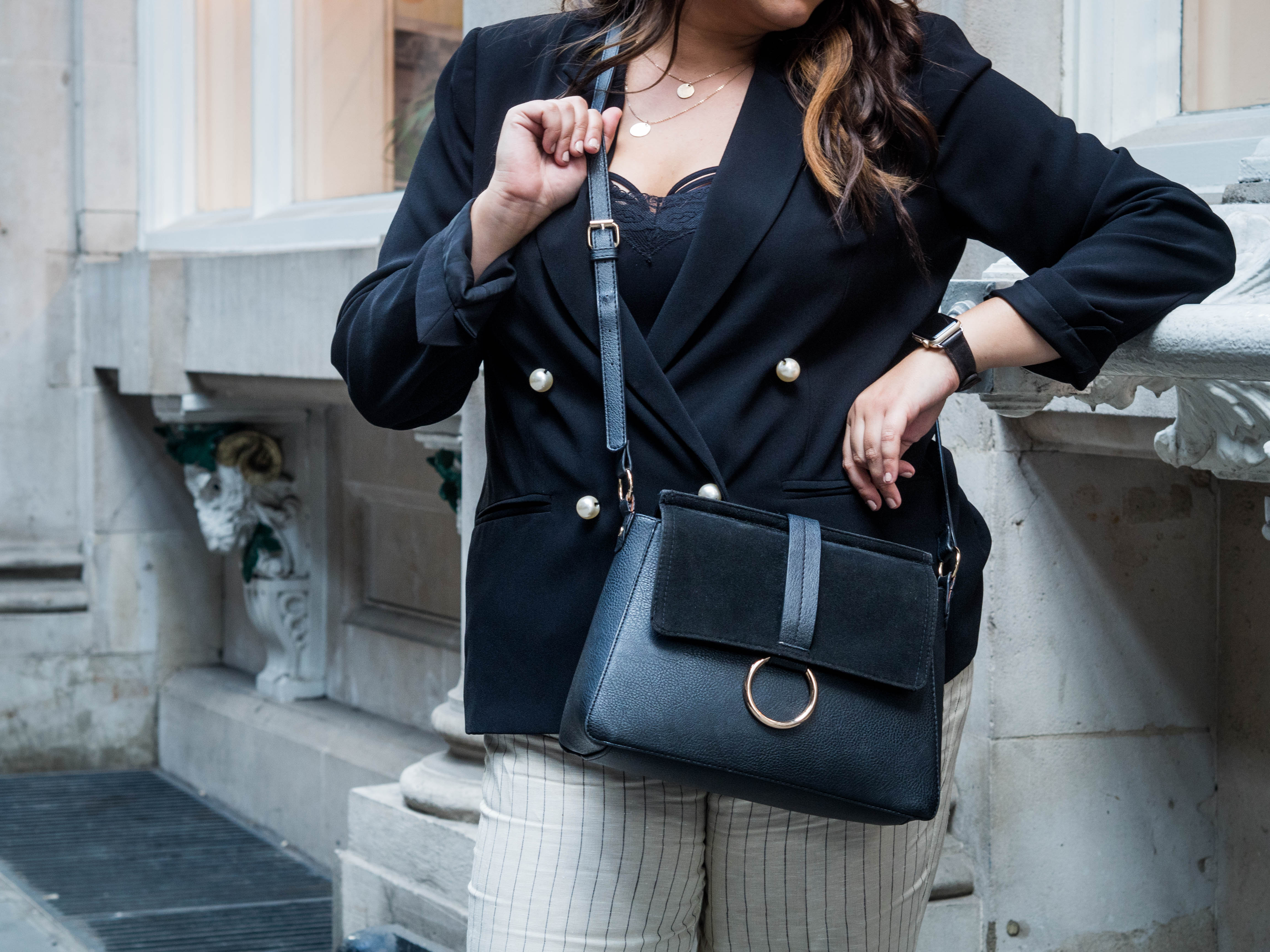 So that dear boyfriend is why I will never have enough clothes or closet space 😉
There is just something beautiful when comfort and style merge together. Culottes is that one piece of clothing I think every woman should have in their closet.
I found these cream beauts in Mango, a shop I never even considered shopping in until I discovered their curvy section. Guys I am in love!
My bank account not so much though…
Mango currently have a great sale on and I managed to pick these up at such incredible bargain! Culottes are one of those items of clothing every woman should have in her closet. You can pair them with sneakers or heels,  a blazer or an oversized coat. Your styling options are endless, quickly taking you from work to cocktails with girls in zero seconds 🙂
These ones are made from linen, making them great in the cooler yet still humid London weather in the transitional months.
This pearl button blazer is also a new love of mine, a classic with a twist! I feel like its something Coco Chanel and Jackie O would approve of! I picked it up from Riverisland and guess what? It's STILL IN STOCK!.
NO YOU SHUT UP!
I recommend sizing down on the blazer because as you can probably tell in the images they run a bit on the oversized side 🙂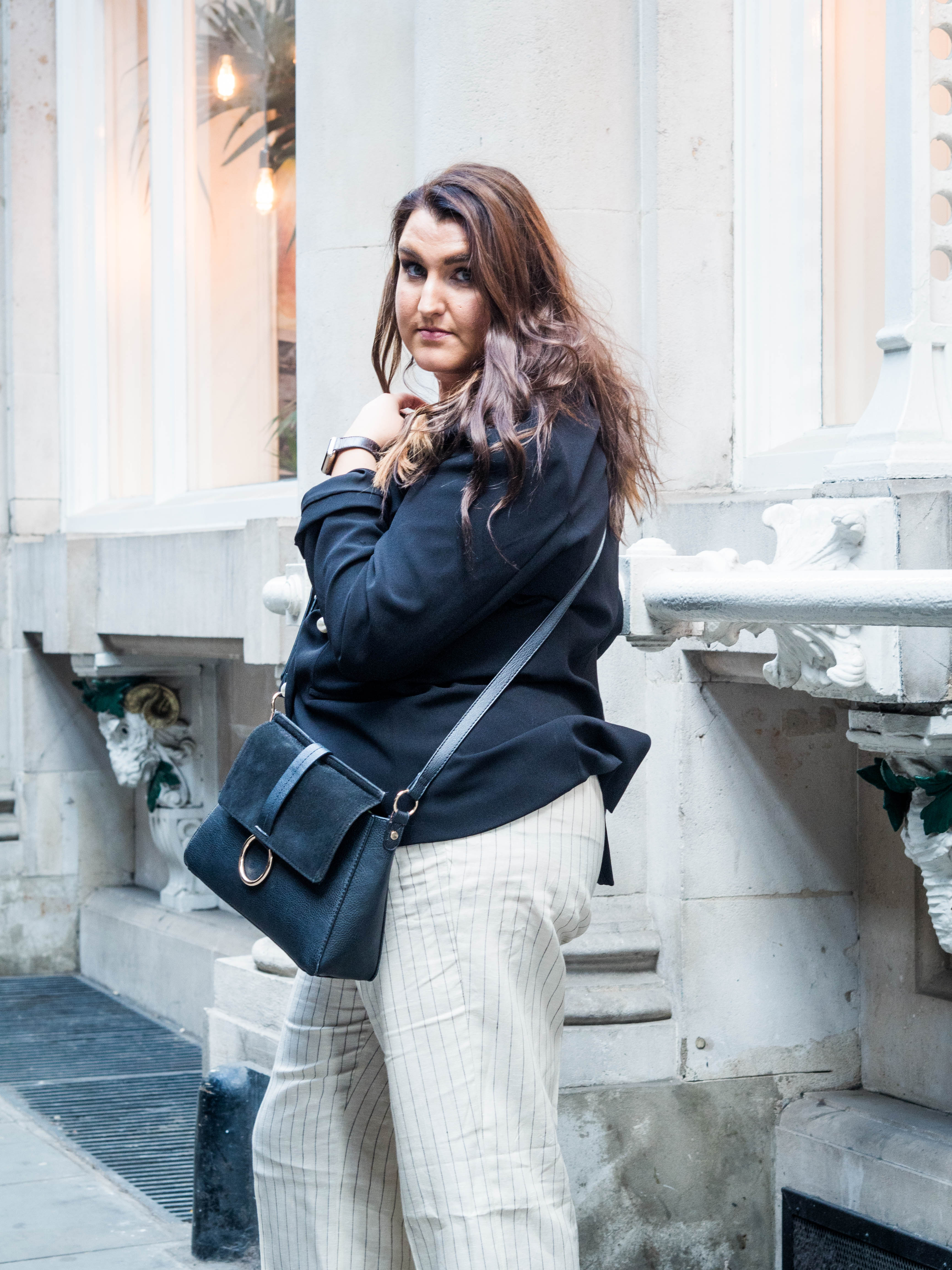 River Island Blazer / Mango Culottes / Shoes -similar from Topshop / Similar bag here from Basso