I apparently have a thing for American beauty brands recently launching in the UK… Don't judge me!
Also can we just all take a minute and give me a round of applause for sticking to my blog plan last week? And look – its Monday and here is a beauty post!
Seriously winning at this!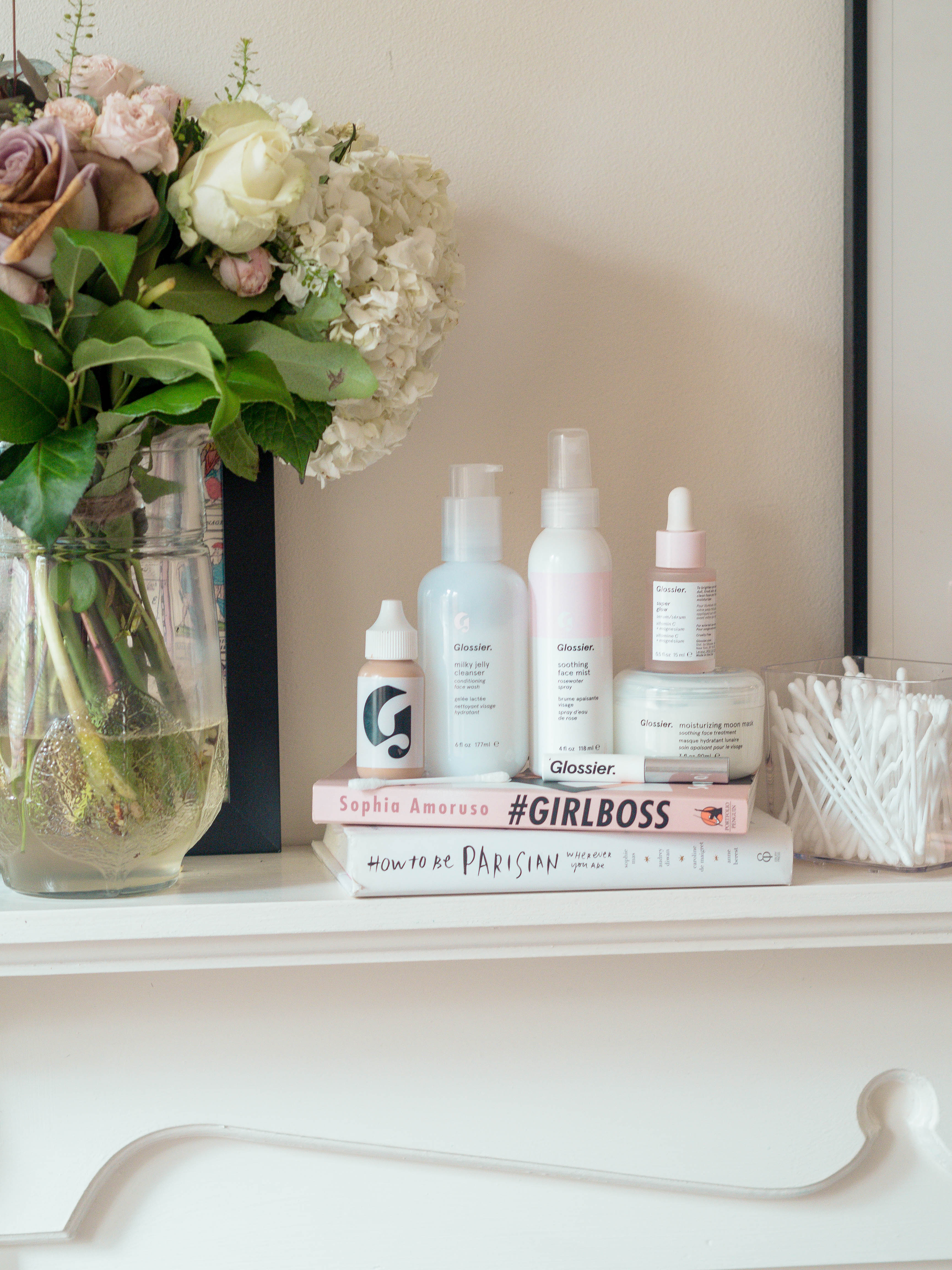 Last week I was raving on about ELF's amazing concealer, you can check out the post here .   This week I am raving about the cult and cool girl favourite, Glossier! I mean if you haven't heard of them it's kinda about time, it's the PERFECT skincare and makeup brand from those of us who just can't be bothered 🙂
But wait there is more! Instead of reading about it, I recommend you check out my – wait for it – YOUTUBE VIDEO!
Yes, that is correct, I have finally uploaded some content to Youtube!
Ok ok ok I'll pause for applause.
You can watch the video here – please take a moment to subscribe too. Obviously, as this is my first video I have already spotted LOADS of things I hate about it. Like the sound, the lighting, the editing, the talking, the everything. But I figured if I don't start somewhere I am never gonna learn so please be kind 🙂