If the start of a new year isn't a good excuse for a new skincare routine, I don't know what is! Although I will be honest here, I started using these way back in 2017 when my skin decided I needed to get reminded of what it was like to be a teenager again. It's 2018 people! New year – New winter skincare routine!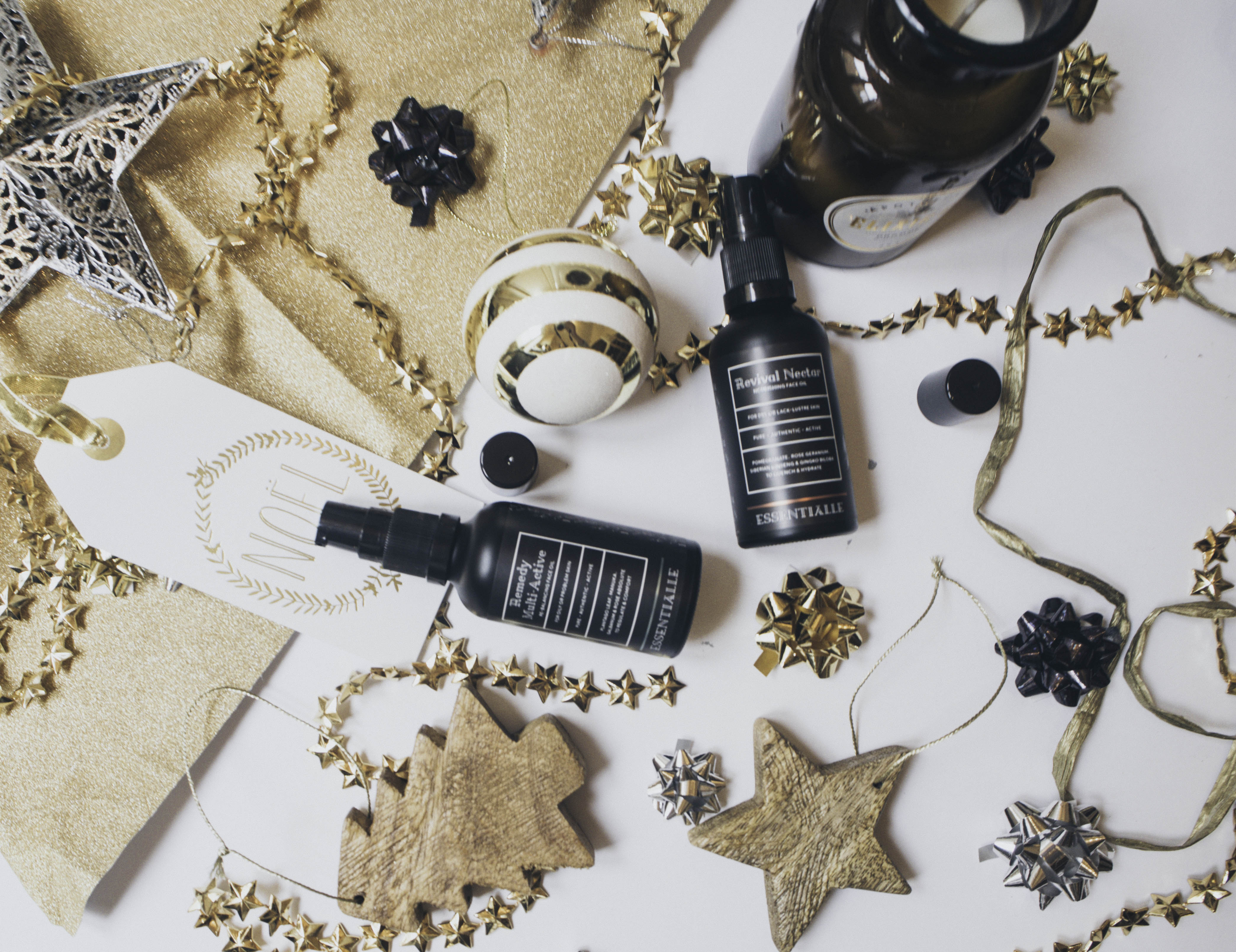 I have super dehydrated skin, and no matter what I do my skin always seems to be seconds away from looking like the desert floor. Cracked and dry. This also means that as the weather changes, so must my skincare.
So when Essentialle invited me to their press launch I was kinda out of my mind with excitement. It's luxe facial oils, which are entirely natural that has been masterfully curated to enhance the skin's overall health, texture and tone. Made in Britain, the products are designed to care for all skin concerns, containing surprising plant-actives from around the world. Its created by this one woman, Karina, who created Essentialle for the evolved, modern woman who believes in small rituals and big results. The modern woman who embraces life is curious and engaged with the world, striving to be the best she can be. She understands that inner and outer beauty coincide, but has minimal time for a complex skincare regime.
I mean come on, with a marketing strapline like that, just shut up and take my money!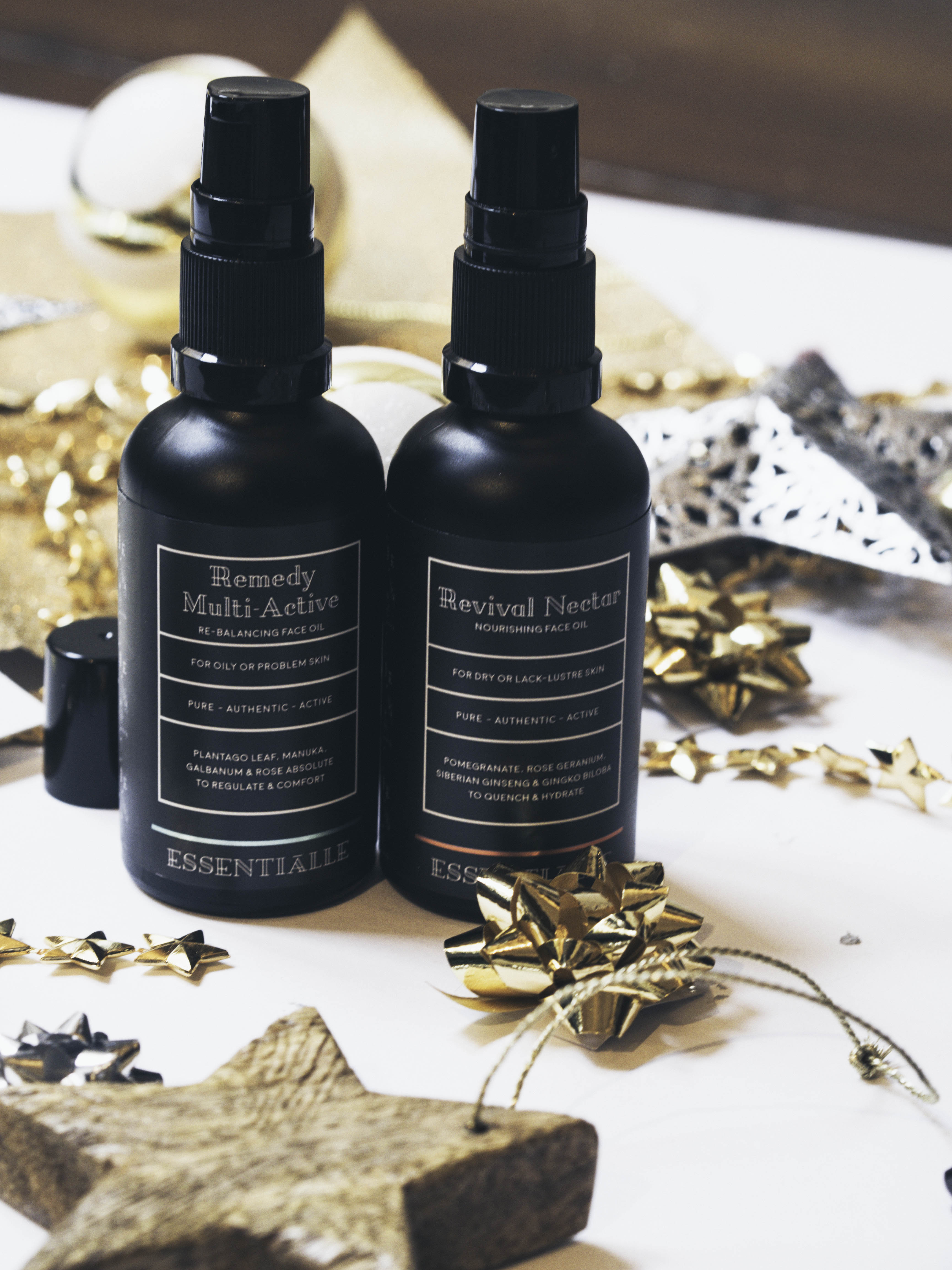 There are three different type of oils, to suit everybody's skincare needs. Essentialle kindly gifted me their Revival Nectar Nourshing Face Oil in the event gift bag and I have been using it every day since.
When it comes to my winter skincare, I look for high-quality products with tiny molecules that quickly will soak deeper into my skin than my summer products which have bigger molecules. Products with all natural ingredients are my favorite for winter and my skin seems to like it too! It's a bonus that its cruelty-free as well! Although this face oil has higher price point than your general high street brand, it's well worth the investment. A little goes a long way, and one bottle will last you ages! You just can't go wrong with natural ingredients, boutique-style products. A great investment for 2018!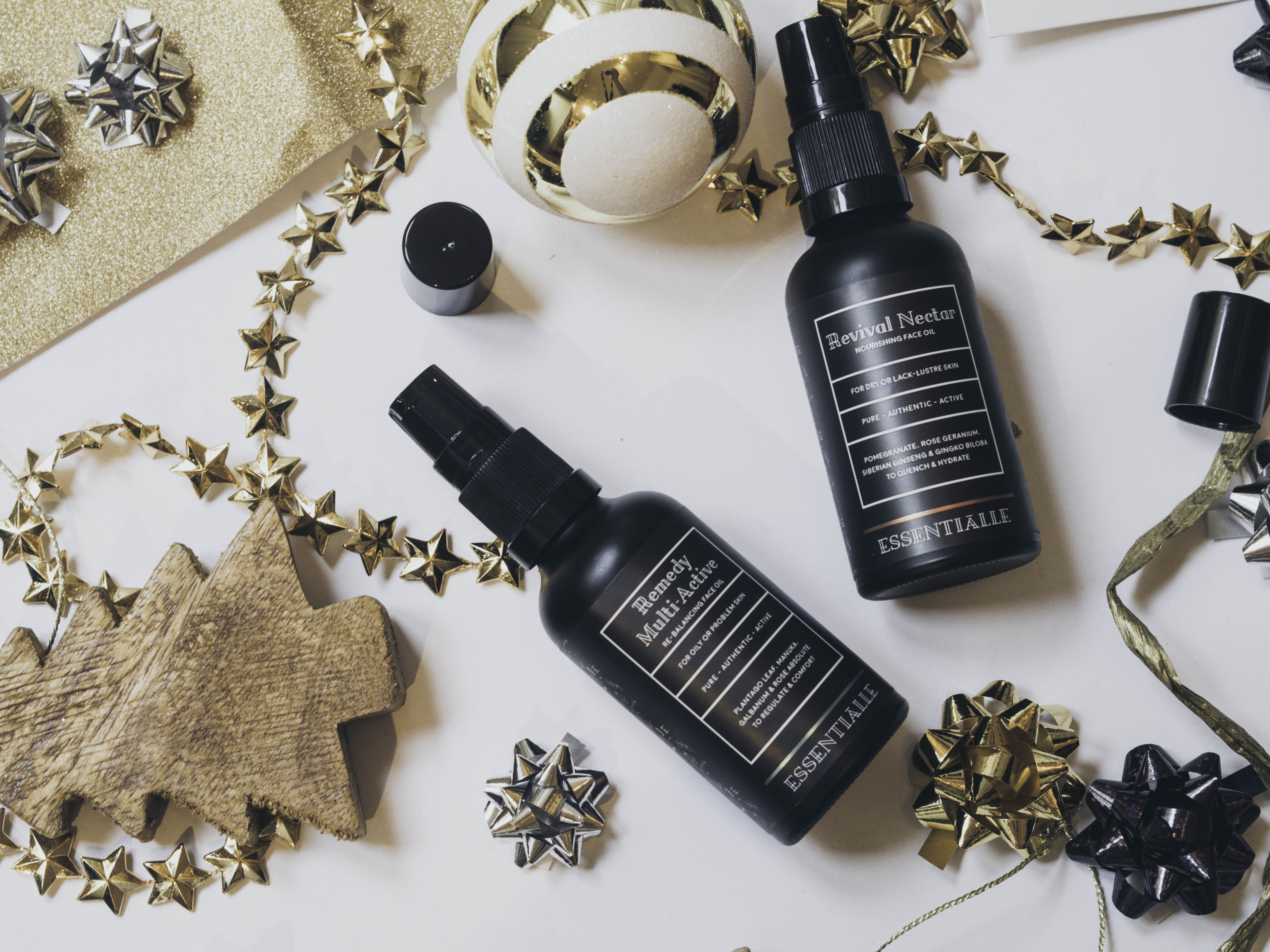 You can pick some here, and with worldwide free shipping for those of you who aren't based in the UK. 🙂 The best part they are offering 30% off in their January sale! Use code 'YAY' at checkout 🙂