Happy Tuesday lovelies! Hope you all had a lovely weekend 🙂 I spent the weekend with the boyfriend, enjoying Richmond Park and eating some really good food. A perfect weekend in other words! Lots of things are happening on the blog right now, and my first step to my self-improvement before turning the BIG 30 has started. In case you missed it, last Thursday I was live on Facebook with London Real Skin at The London Skin and Hair Clinic to try out a relatively new UK skin treatment called Kleresca® Skin Rejuvenation. You can see a recap of it here, but I will also be posting a youtube video about it, so keep your eyes peeled! There is so much I want to share with you about this experience, so I am dividing it into steps. This post is an introduction to Kleresca® Skin Rejuvenation!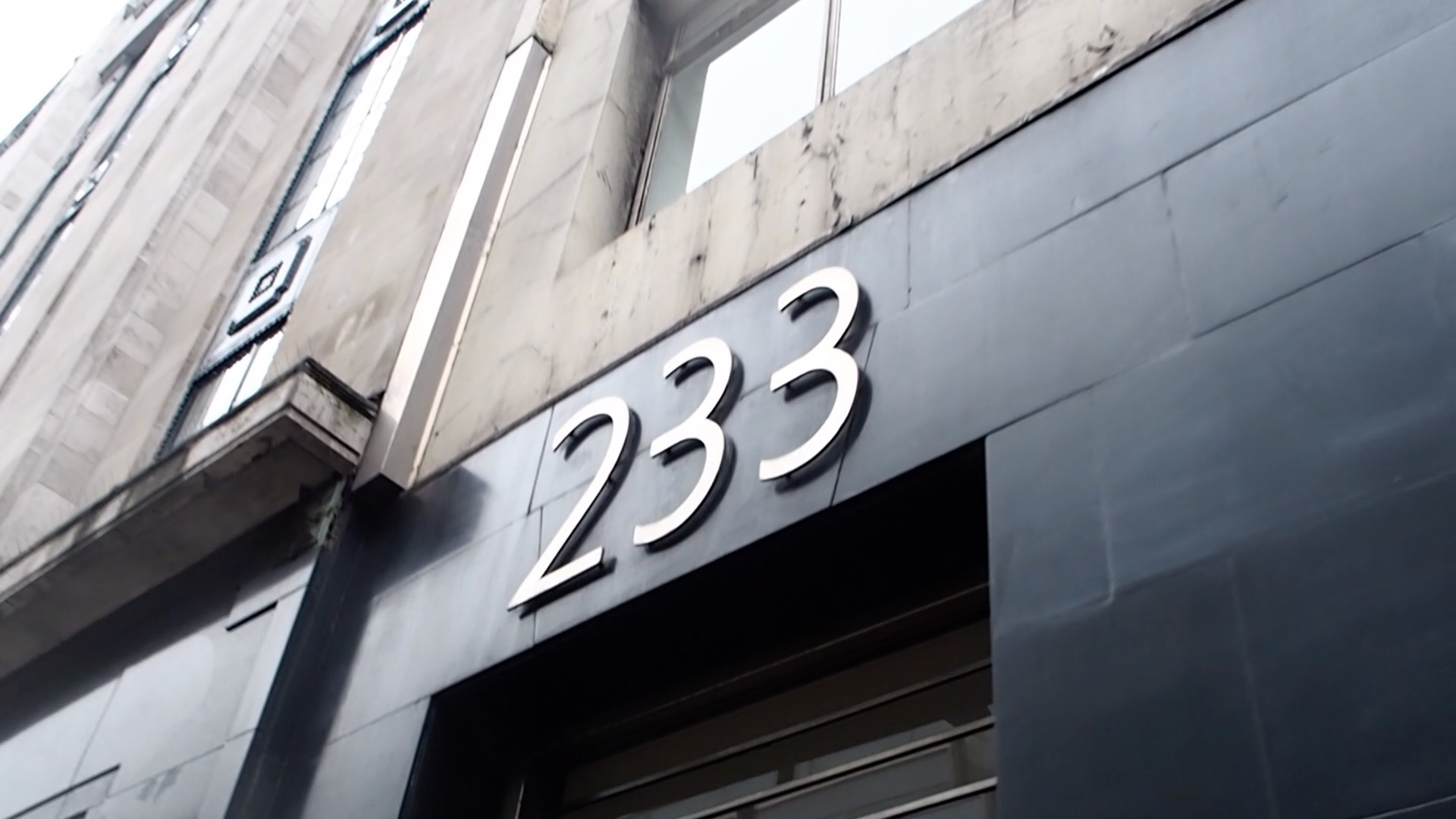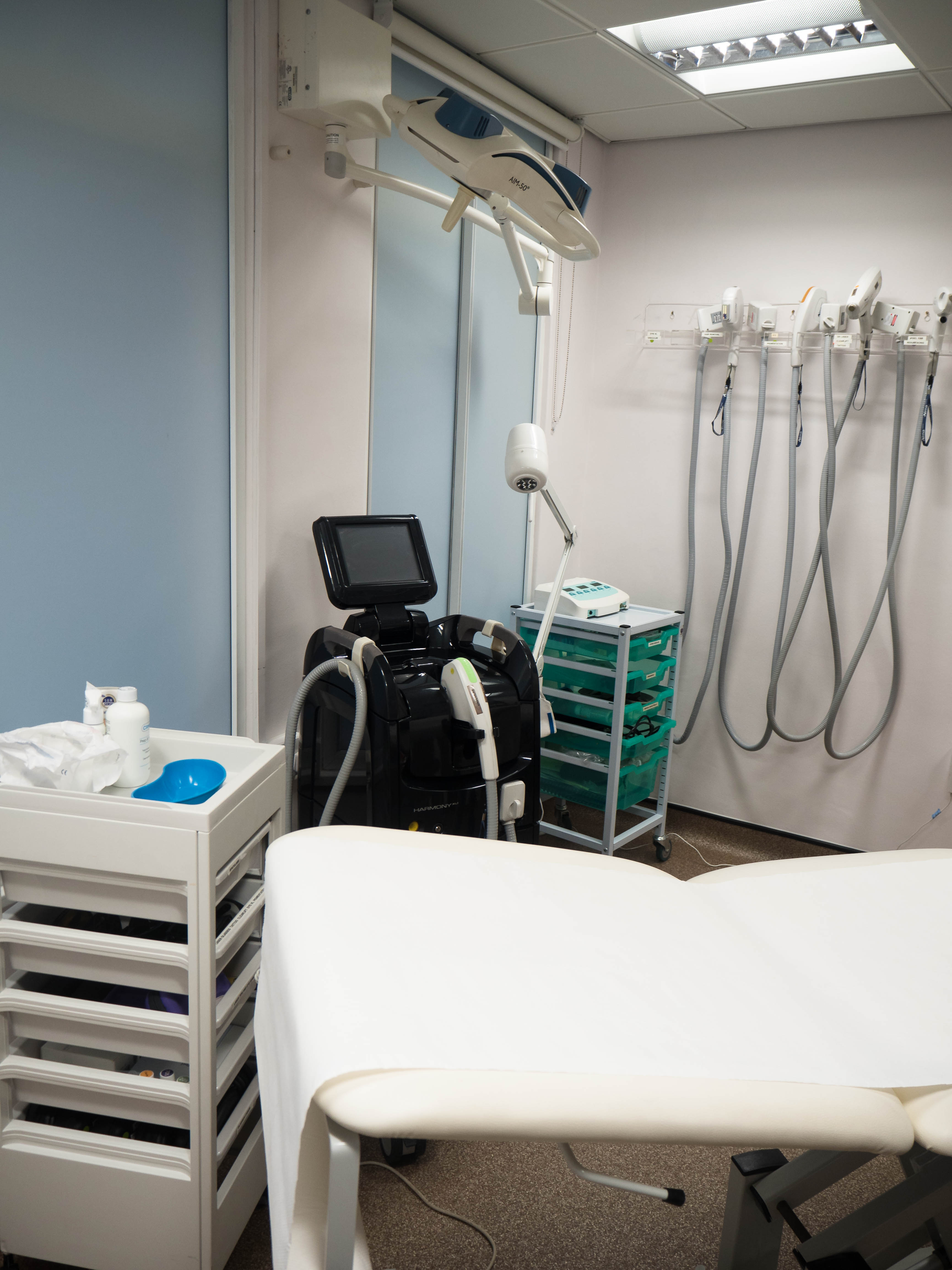 So what is Kleresca® Skin Rejuvenation?
Kleresca® is a set of relatively new treatments here in the UK. It is currently being offered at 9 different clinics across the UK. The two treatments Kleresca have is Acne and Skin Rejuvenation. Even though its a fairly new treatment here, it's been a super popular treatment in Australia, in particular, Kleresca Acne! Since I don't have aggressive acne, I teamed up with London Real Skin at The London Skin and Hair Clinic to try the Skin Rejuvenation treatment. Some of my main skin concerns as I approach 30 is my massive pores (especially my broken one), my scars from having acne as a teenager and those fine lines that have appeared over the last few years. HELLO LONDON POLLUTION!
I am  always searching for better ways to even out my skin tone, brighten my complexion and give me a more of an even skin texture.  Basically babes, I want that Instagram skin without the filter, and perhaps stop the clock a little. I mean – I am obviously not asking for much?!
Thanks to Kleresca though, SOME of these goals are achievable! Kleresca® Skin Rejuvenation claims to have proven to
Induce collagen production ( up to 400%!!)
Reducing pore size
Eliminating fine lines
Reducing signs of scars
I mean, shut up and take my money. The awesomeness does not stop there though –
Kleresca® Skin Rejuvenation is a 9 minute non-invasive biophotonic treatment designed to rejuvenate your skin comfortably and with no downtime. Inspired by photosynthesis, the scientifically documented technology stimulates your skin's own biological processes to improve your complexion and overall skin quality.
You know what means? You can basically go get a treatment in your lunch break, redo your full face of makeup and head on back to work! I will be talking more about the experience of the treatment itself in my post next week so remember to stay tuned! It is recommended that you have four treatments and although you will see results at the end, they say that after 12 weeks of finishing is when you really see a real difference.
How can you get Kleresca and do I need to prep for it?
Before you can start with Kleresca® Skin Rejuvenation, you will need to get your skin analyzed at The London Skin and Hair Clinic.  I have never had a facial like this, so I was a little nervous. It was very important to me that I felt comfortable with the team, and that they 100% knew what they were doing. That is the most amazing thing about The London Skin and Hair Clinic , they are also medically trained. It made me feel so safe. We are talking about my face after all!
To find out if you are eligible you will have to get your face scanned in a little machine.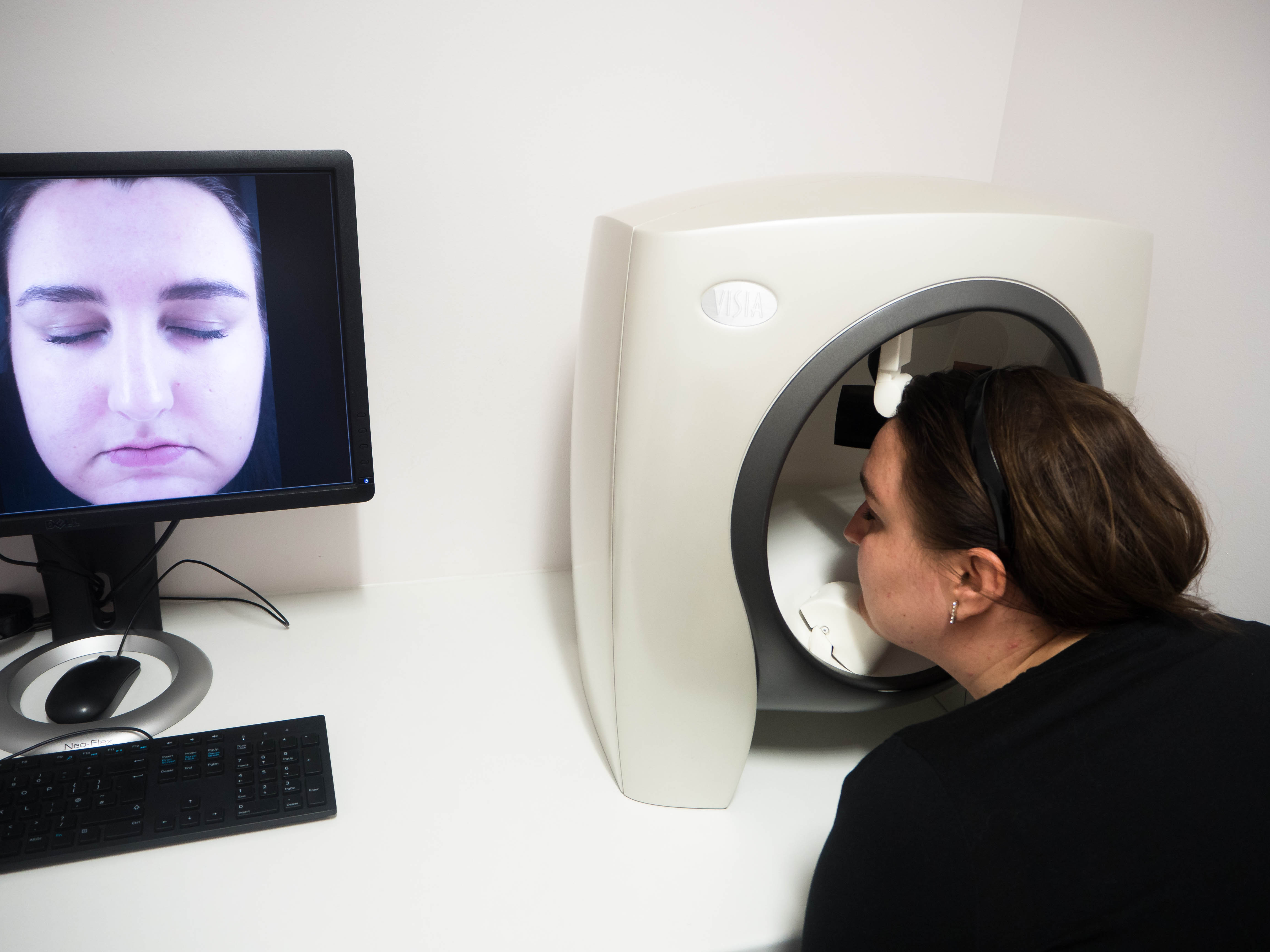 Which is basically a super close up of your skin. I mean I will be honest here people, this part was pretty scary but also incredibly interesting.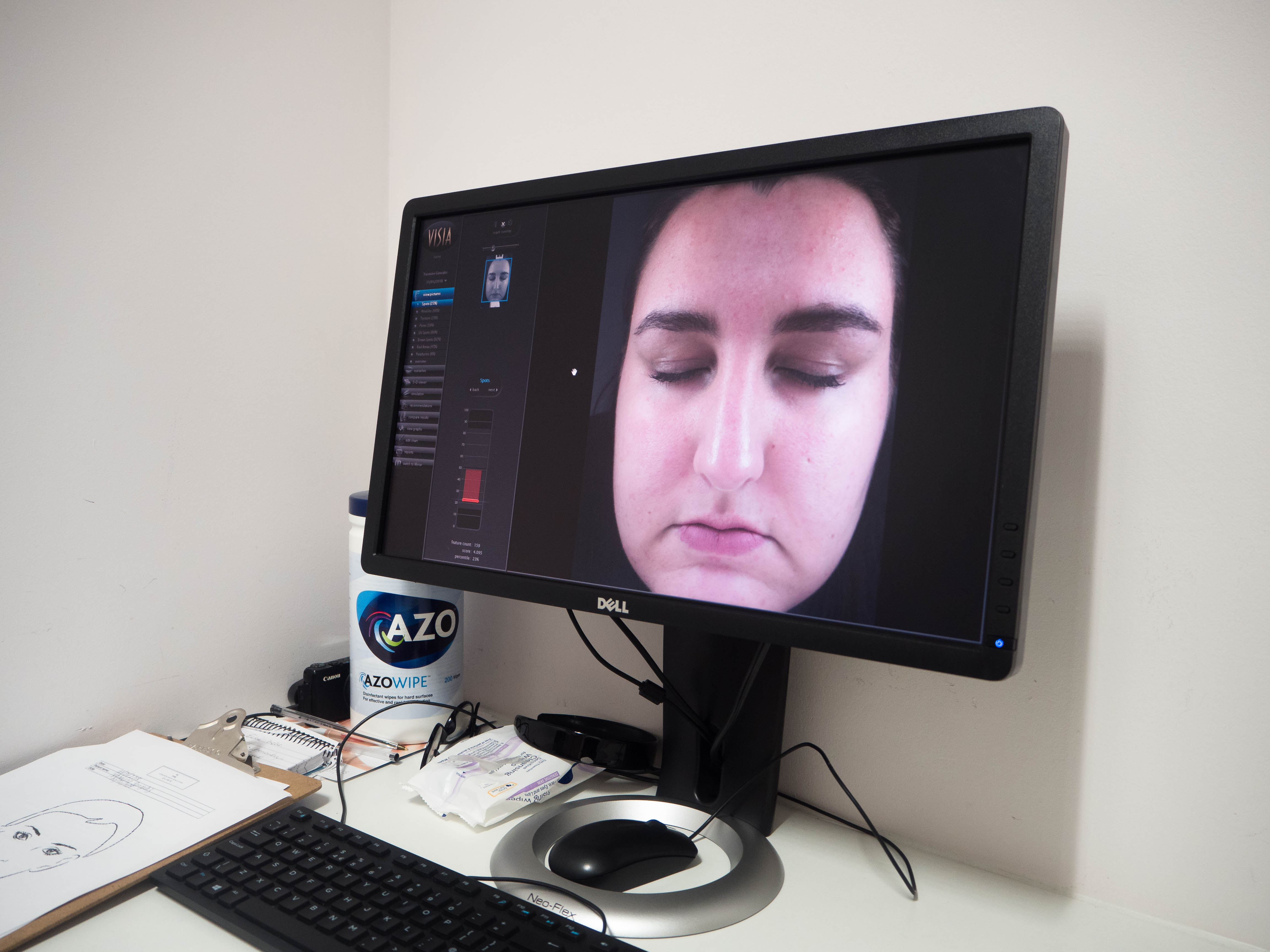 This bad boy hides nothing, it will show all your scars, all your acne, all your fine lines, but scariest of all? This machine shows  ALL of that sun damage from not wearing SPF. It is not sexy.
You can learn so much about your skin by getting it analyzed. I learned about the overall health of my skin, where fine lines are appearing and that I have just a little sun damage. Which is surprising because, between you and me, I have not been great with the SPF!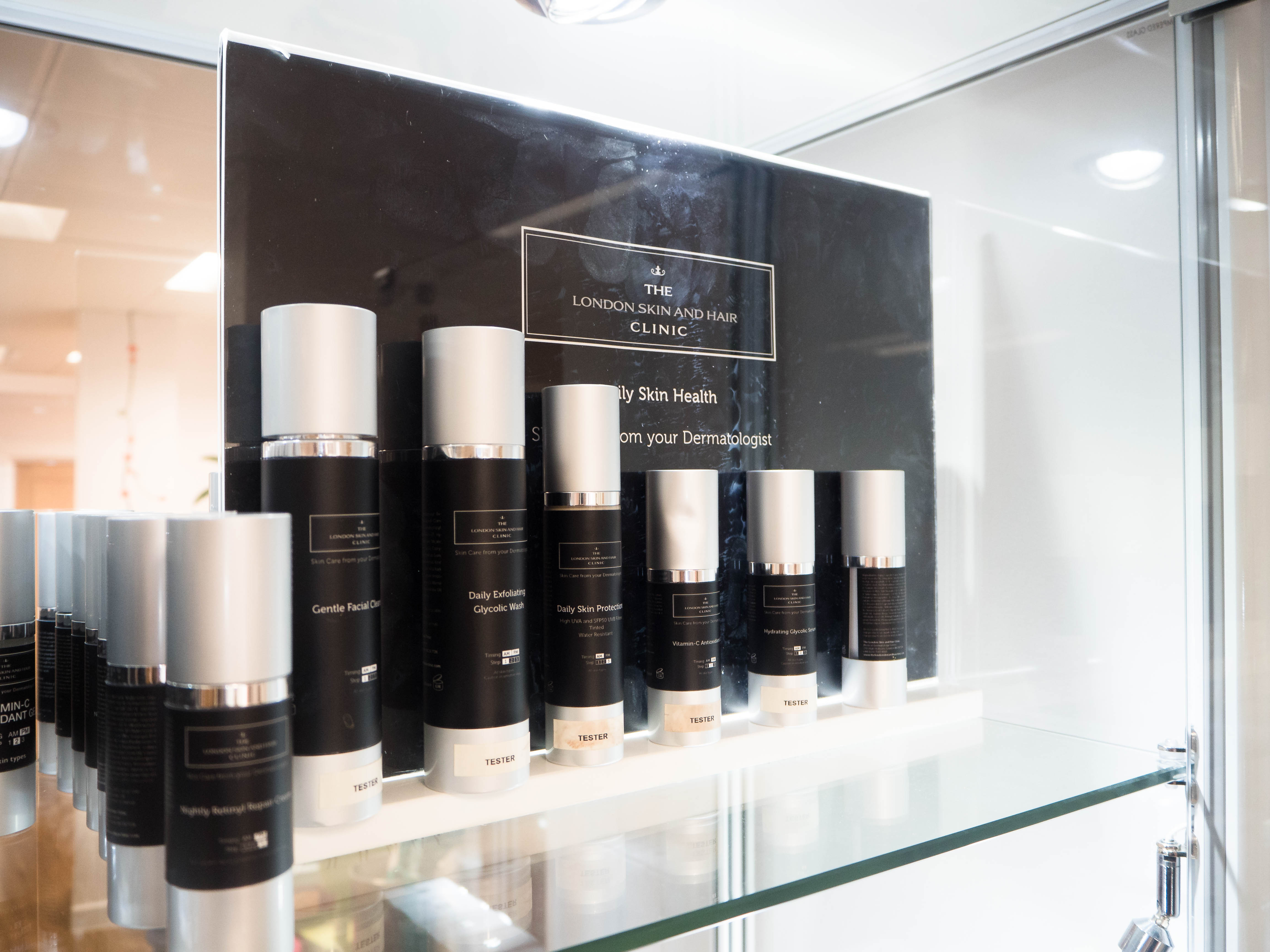 There is very little prep for this kind of facial. After the lovely Vanessa from London Real Skin had checked out my skin and deemed me fit for Kleresca® Skin Rejuvenation we discussed products that would suit my skin. She recommended some of The London Skin and Hair Clinics own products. I was given the Daily Exfoliating Glycolic Wash, Vitamin C Serum and the Hydronic Acid serum to use day and night in the two weeks leading up to my first treatment. These products helped my skin be the best it can be before my first treatment. I have to say on the products alone noticed quite a remarkable difference in my skin after two weeks of using these products so even if you decide not to go for the Kleresca® Skin Rejuvenation treatment, I really recommend you stop with those super expensive high street brands that are mostly products filled with faff and try these out instead.
Next Monday I will be posting about my first treatment experience but if you want to keep up to date on my treatments when they are happing I suggest you keep an eye out for my upcoming youtube video and my live stream over Instagram during my treatments! You can follow me on Instagram here, and subscribe to my youtube here. 🙂
This post has been sponsored by The London Skin and Hair Clinic, however all views and opinions are my own.